Craft Lake City 2010 Artists
Veronica Perez
Vero's Crafts y Cositas: Jewelry, Stationery/Cards, Candles/Votives, Magnets, Memory Boxes & Original Paintings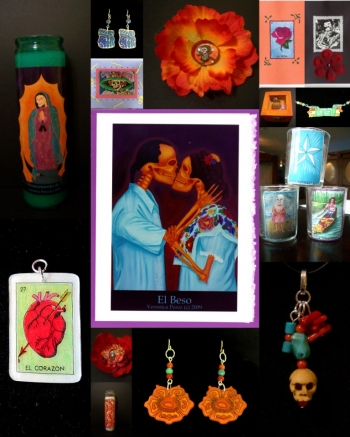 I take traditional cultural arts and crafts and transform them into more modern, fun and functional items.

Items range from Jewelry, Stationery/Cards, Candles/Votives, Magnets, Memory Boxes & Original Paintings. All items are handmade and decorated with vibrant, fun, iconic images.

Most of the images used are from original works of art that I have painted, while others are well-known traditional images.

All of my crafts merge visual art with crafts; people can wear their art and place it in their home in a way that is affordable and functional!
Website: http://www.craftsycositas.etsy.com
Email: craftsycositas@gmail.com