Since its inception in 2009, Craft Lake City has been an award-winning festival and organization, recognized for its achievements in the local arts and craft community by Salt Lake City Weekly and Salt Lake Magazine. Seeking out only the best, Craft Lake City boasts a number of lauded artists by these same publications who have also received accolades for their artistic contributions to the city.
2009: Salt Lake City Weekly "Arty" for Craft Lake City "Best DIY Arts Fair."
For those who can't sew on a button, much less an entire messenger bag from scratch, Craft Lake City offered an eye-opening introduction to talented individuals creating handmade everything. Besides presenting fest-goers access to more than 40 vendors (many of whom normally sell their wares only online at sites like Etsy.com), the free, all-day event also featured local beer and food vendors, plus live music by local bands including Coyote Hoods, rockabilly family act Mad Max & The Wild Ones and others, attracting a diverse crowd, from wholesome to edgy types and everything in between.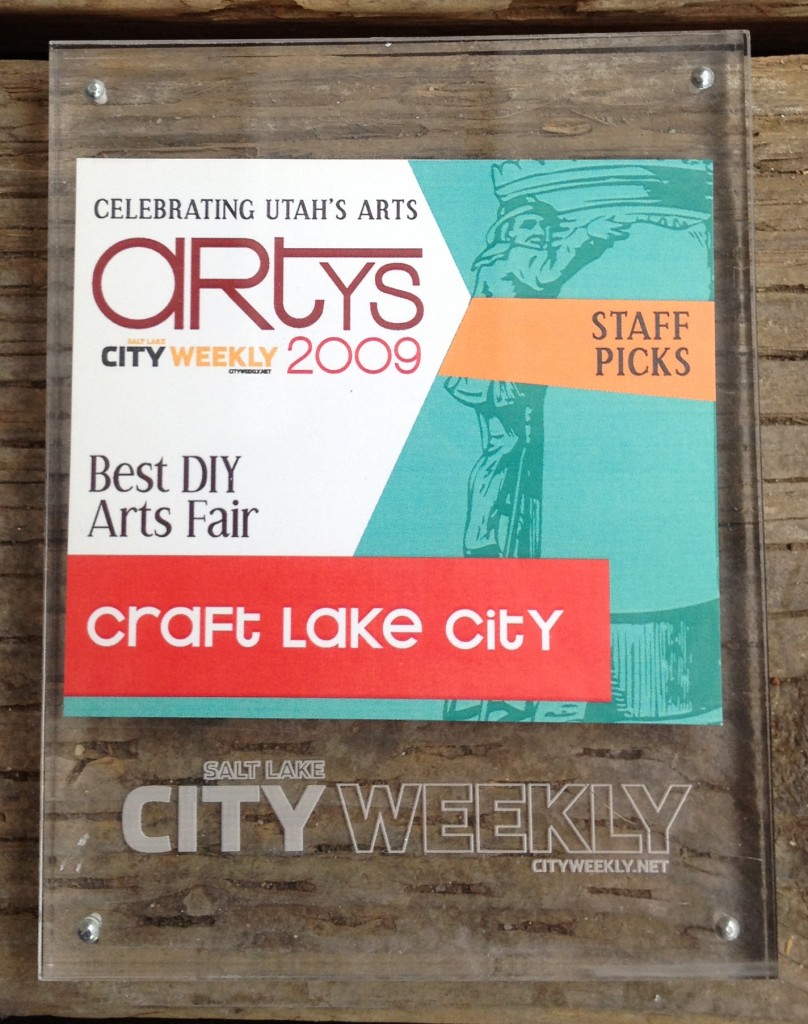 2012: Salt Lake City Weekly "Best of Utah" for Craft Lake City "Best Downtown DIY Fest."
SLUG Magazine has become the go-to local hub for many events its punk founders probably never imagined two decades ago, but what tops even snowboarding and belly dancing has to be crafting—specifically, the bigger-every-year Craft Lake City festival, which SLUG launched in 2009. The fourth-annual CLC, to be held in August, will host up to 200 vendors specializing in handmade art and wearables—and even some entries from the sci-tech fields—to display and peddle to the thousands of attendees braving the brutal late-summer heat. There's also beer and bands, so it's not that far removed from SLUG's punk-rock roots.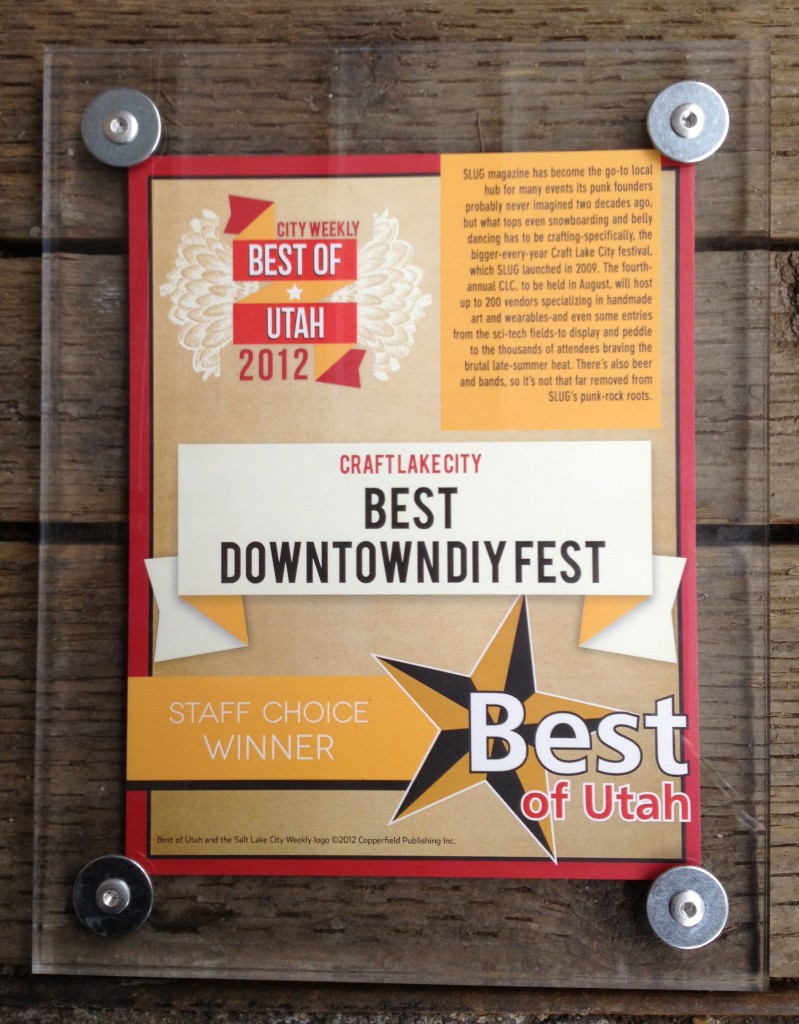 2012: Salt Lake Magazine "Best of the Beehive" for Craft Lake City "Best Way to Arts and Craft."
SLUG Magazine's Angela Brown started Craft Lake City four years ago, forging a union between Utahns' craftiness and coolness. It's become one of the most popular events of the SLC summer, exhibiting work from about 200 craftspeople and hosting live music. This year, the event will happen on Aug. 11, from noon until 10 p.m. at the Gallivan Center.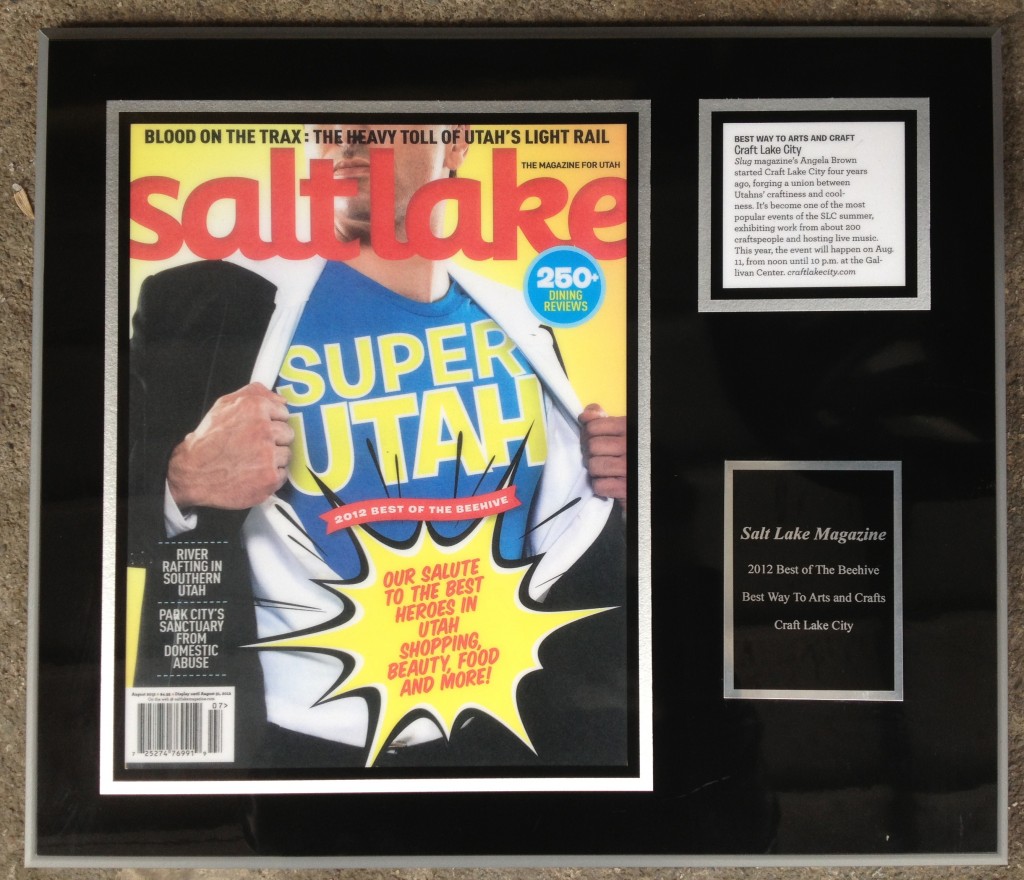 2012: Salt Lake City Weekly "Arty" for Celebration of the Hand Exhibition "Best Crafty Street Art."
Among the innovations the one-day arts and craft and DIY festival Craft Lake City brought to Salt Lake City this year, none is still so surprising, so aesthetically rewarding, as the Celebration of the Hand exhibit, which features 12 artists' wonderfully quixotic projects in the large metal frames that line 300 South between 200 West and 200 East. Whether the suspended hobbyhorse or the quilt with notes and candy tucked into its folds, the exhibition brings new life to a few urban blocks.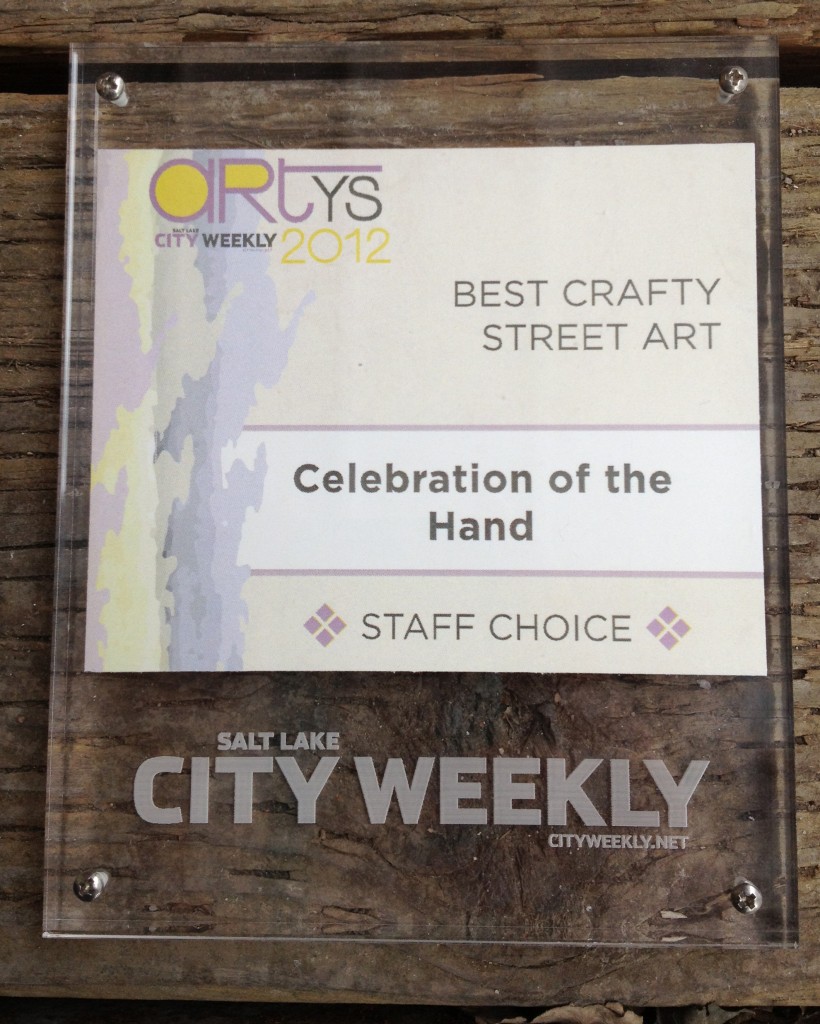 2013: Best Of State medal for Fairs, Festivals and Events in in the category of Hospitality, Travel & Tourism
Founded in 2002 by Mark & Dana Layton, the Best of State awards were created as a way to recognize outstanding businesses in Utah, and bring the community together in celebration. The awards are judged on a variety of fields including creativity and innovation, service, performance and contributions to the state of Utah. The awards cover hundreds of fields in ten categories, including A&E, Business, Education, Dining, Sports, Tourism and Community Development. This is the first year Craft Lake City has been nominated, and won, for this category.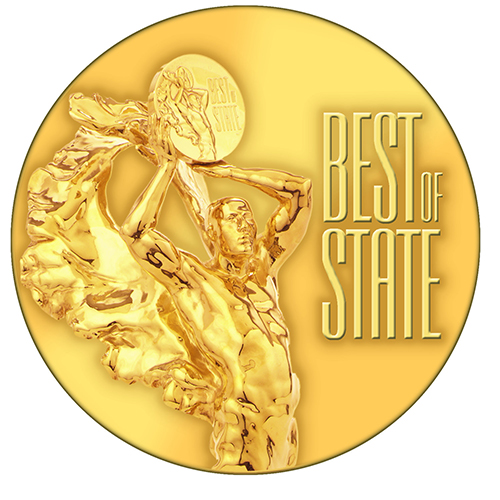 [dfp_ads id=8595]