CLC Alum, Holly Jones was asked to create a piece for the new West Elm Salt Lake City store, read about her piece below: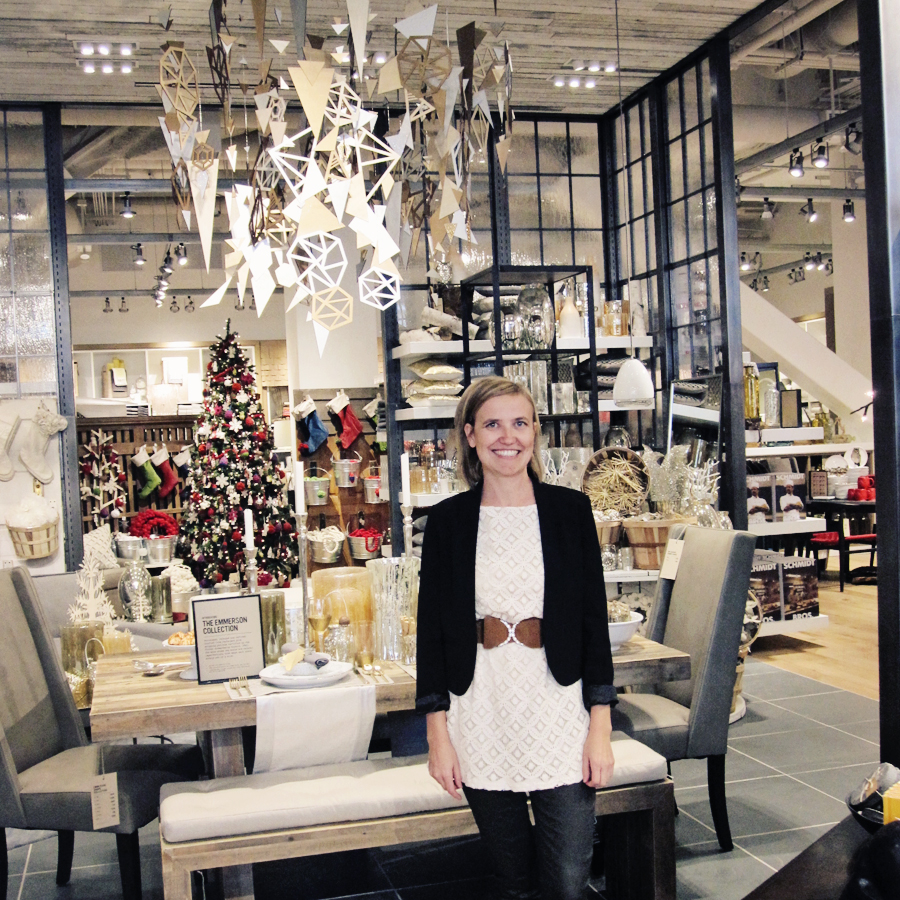 I was really excited when West Elm contacted me in September saying they wanted to carry my clocks in their new shop at City Creek. I was even more excited a week later when they contacted me to do an installation for their grand opening. They wanted something glittery and metallic to hang from their ceilings. I've never done an installation or store display, so I was nervous about it. I wanted to make something sturdy, that wouldn't get ruined before it was installed, so I decided to cut some wood shapes. I thought it would be fun to play with geometric shapes since they are popular in the design world right now.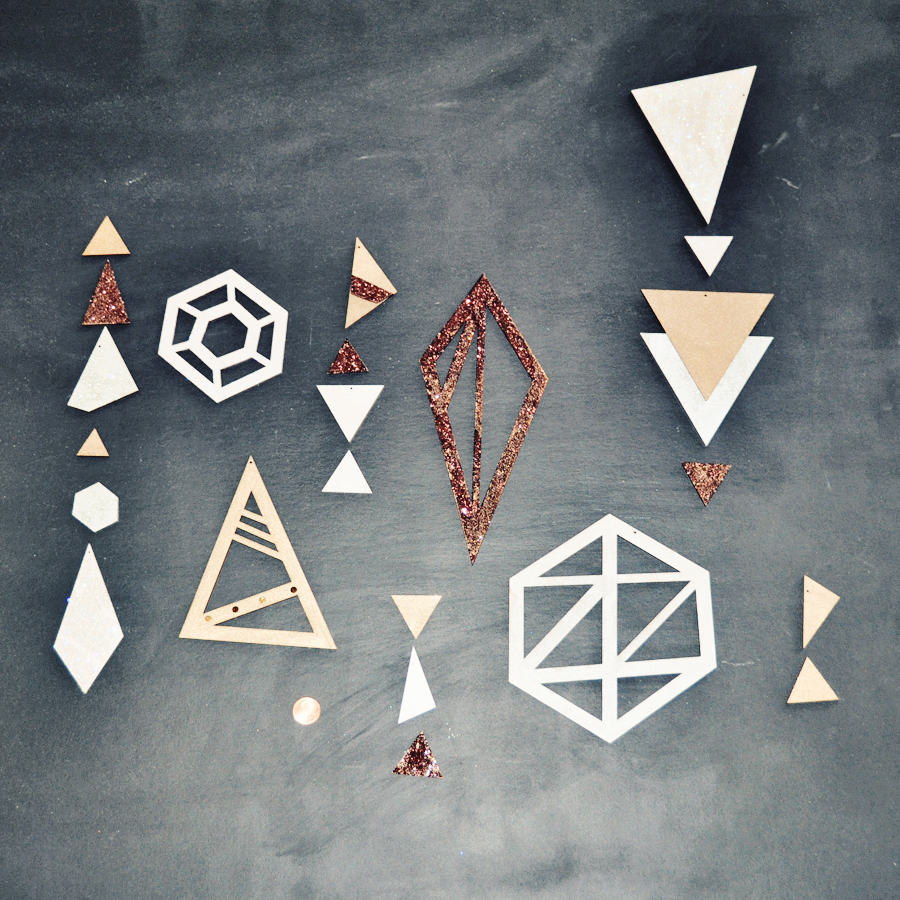 I designed some triangles and other geometric shapes on my computer. I sent the design to my husband who cut them out on some pre-painted metallic sheets of thin wood. I spent the next 3 days gluing glitter to some shapes, and gluing the shapes together to create a long icicle like shape. I used wood glue, which meant it took forever to glue each piece together, making sure it was secure.
The day of the installation, I tied long strands of fishing wire to the top of each strand. I brought my husband and little brother with me, since I was a little short to reach the ceiling (even on a ladder). I had them hang longer strands in the middle of the display, and shorter strands on each of the sides.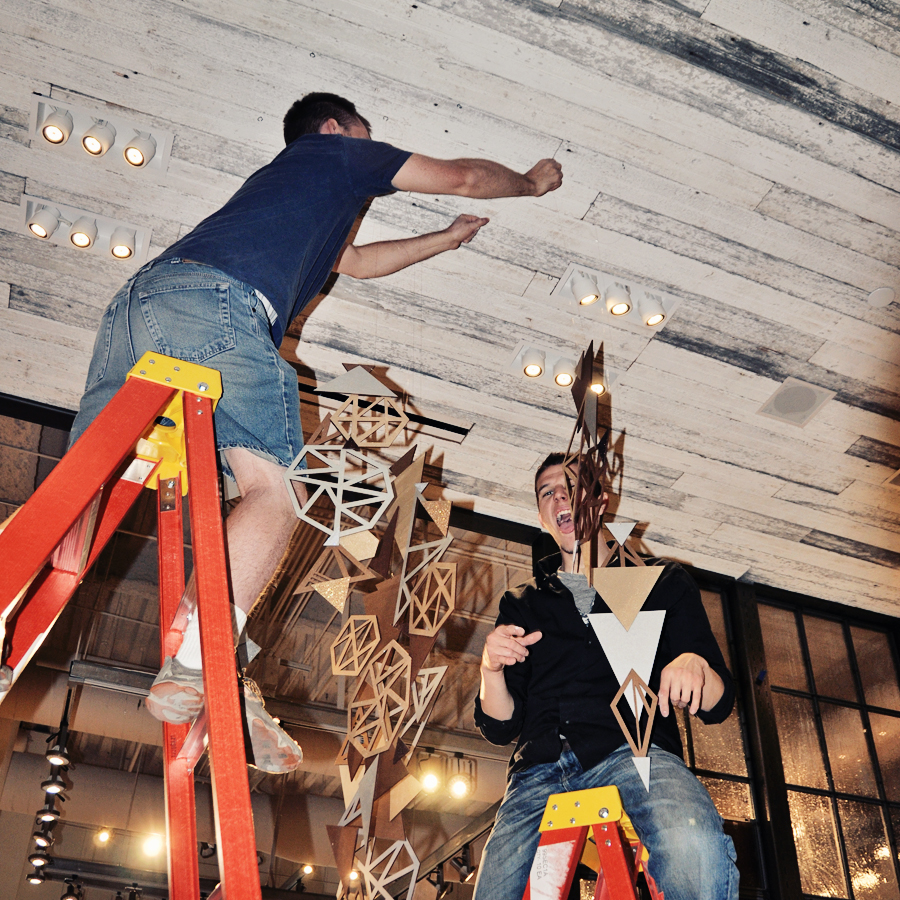 It was fun to see it all come together. It took us just a little over 2 hours to hang the display. It was such a neat experience to create a display for such an awesome store. I'm so excited that West Elm is a part of Salt Lake City.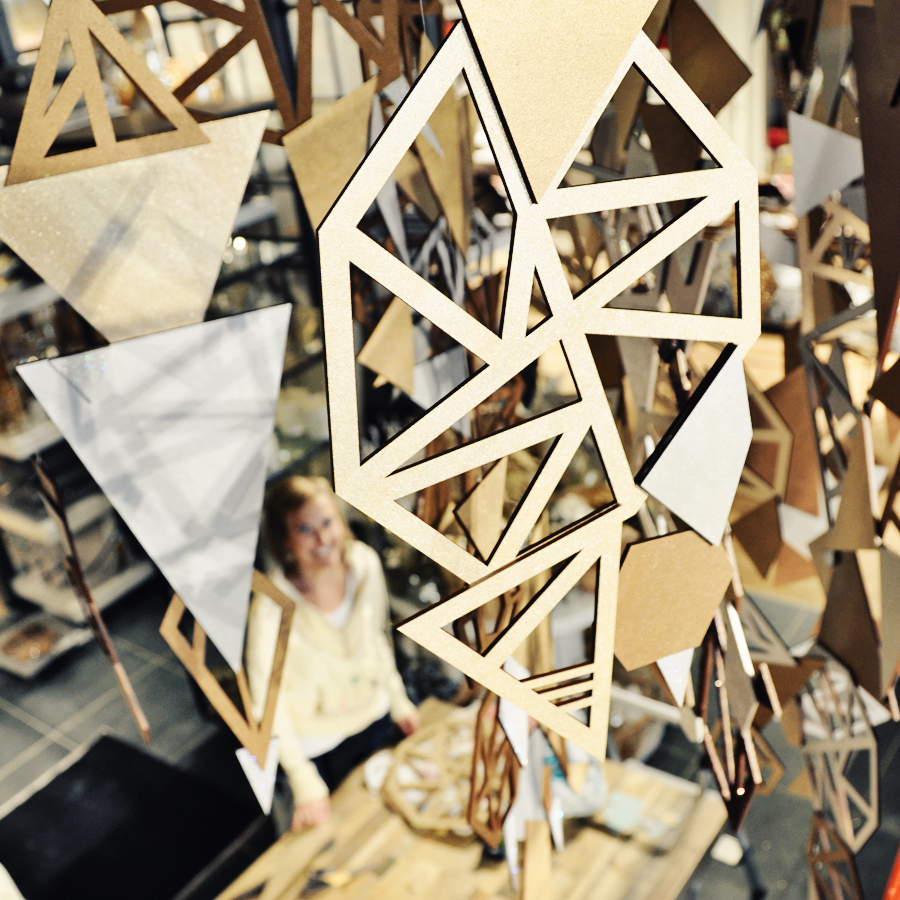 Stop by West Elm Salt Lake City, located at City Creek Center, to check out Holly's installation. Don't forget to stop by the Etsy section of the store, featuring pieces from SLC locals, Fletcher and Fox, Diem Design, Sycamore Street Press, and Holly's work from Say Hello Shop! For more information on Holly, click here.

Craft Lake City was lucky enough to have Holly teach our February 2012 Craft Lake Artist Workshop, held at the UMOCA. We made cutout cardboard chandeliers. See the video below: