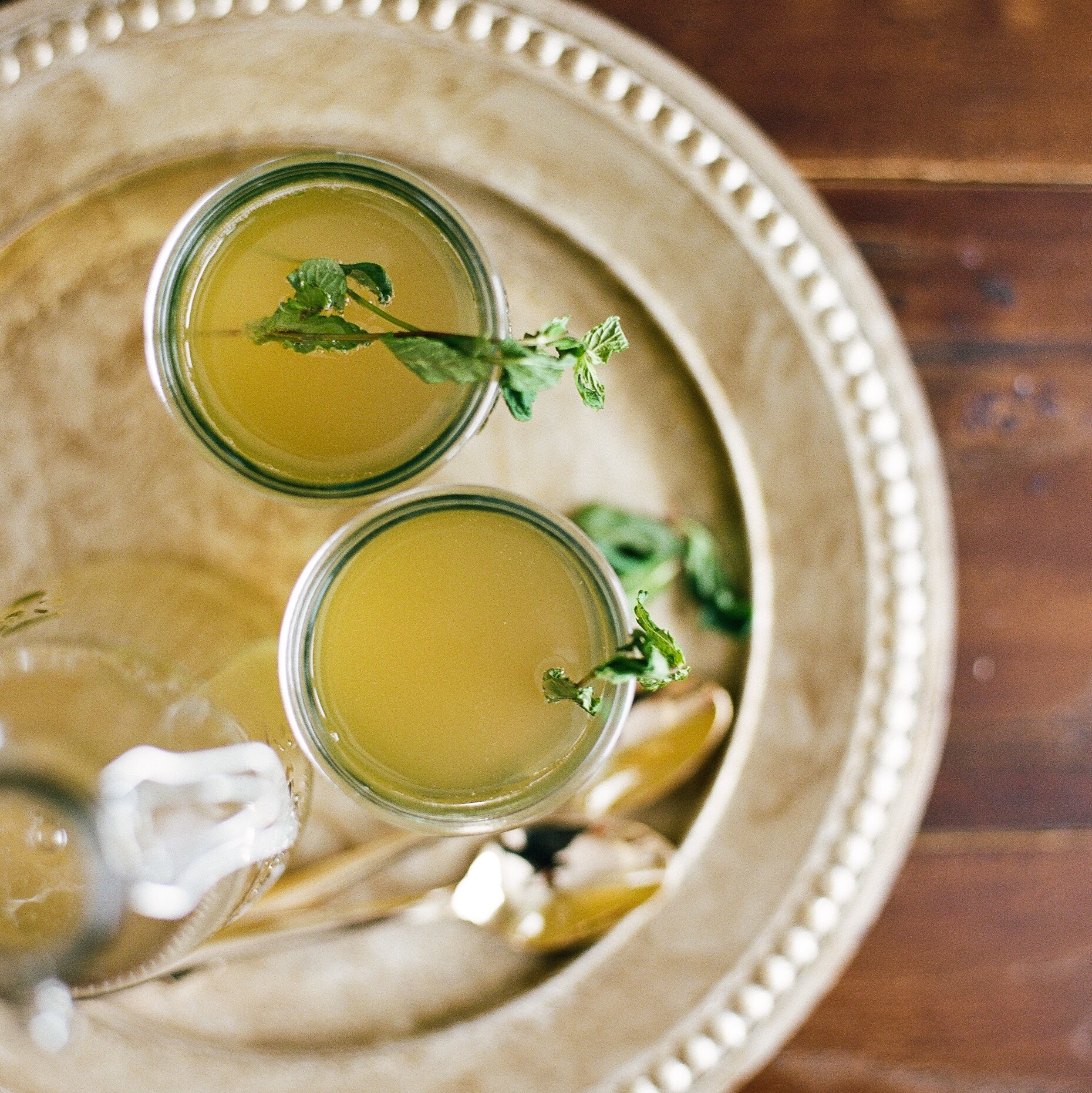 April's recipe of the month is brought to you by one of Craft Lake City's DIY Fest Craft Foodie Alumni: Queen Farina! This recipe is for Honey Ginger Ale. But before we get to the recipe, we'd like to educate you about Queen Farina's cool company. Queen Farina is a family-run, locally-owned and naturally grown honey business. Sisters Gina and Aubrey run the show. Both are nurses by day and beekeepers by night. Gina will have her RN this spring. Aubrey has a Bachelor's degree in Animal Science, a Master's degree in Nursing, and a passion for honey bees! The business got it's start about five years ago, when their family wanted to learned about beekeeping. Hives were bought, books were read, YouTube videos were watched, queen bees were named, and then, of course, honey was made.
The first harvest was a major success, producing 120 lbs of honey. 120 lbs! What were they going to do with all of that honey? When pictures of this harvest were shared on Facebook, the demand for fresh honey became evident. Co-founder Aubrey says, "We were overwhelmed by friends and family who wanted to purchase it from us. We each got one pound of honey that year and knew it was the beginning of the end of any spare time we had. Our father was an entrepreneur, it's in our blood. He taught us determination, how to believe in ourselves, and how to hustle." Queen Farina's name also came from their parents. Farina is Aubrey and Gina's mother's maiden name. They comment, "She's our queen bee so who better to name our biz after than her and our grandmother?… We actually name all of our queen bees and dedicate every bottle of honey to one of our hard working queens. We put the name of each queen on the hive itself. Some of our queen bee names include Queen Flora, Hazel May, Talullah, and Olive."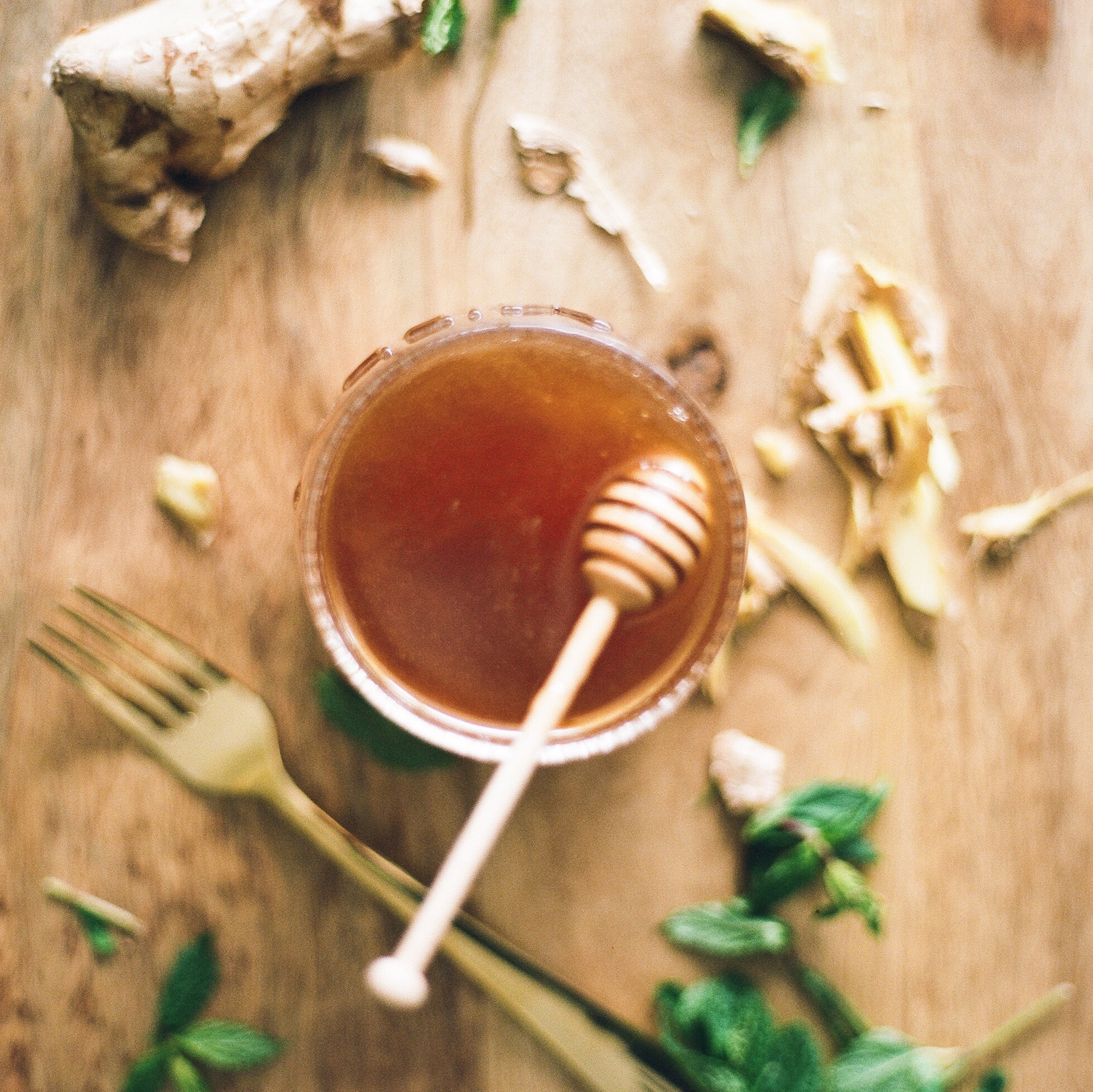 Queen Farina are an alumni of the Craft Lake City DIY Fest. When commenting about their experience they say, "Craft Lake City was the first place we got the opportunity to network with folks who have the same interests and values. It is a true local-support-local festival. To see how many other local artisans are out there working 100+ hours a week in the name of entrepreneurship was pretty cool. We got the chance to support one another and build long standing relationships." Queen Farina learned to support and interact with local businesses from their late father. The sisters believe that doing so promotes sustainability. They also say, "Nourish the seed and later we can harvest not only the fruit, but the seeds to replant."
When asked what advice they would give to those just starting their own business, Aubrey says, "You don't have to be a 4th-generation artisan to be successful.  I've often worried about how little we know compared to others who come from a long line of beekeepers. There's nothing wrong with being teachable. We're fortunate to live in a world of transparency where admitting that we don't have all the answers is adorable and we enjoy the raw side of humanness. Being passionate about your craft will give you the drive you need to be successful. The mistakes you make will help you to remember where you came from so you'll know which direction you are going." Good advice, right? We could not agree more, being passionate and teachable are some of the most important characteristics of successful business owners.
Queen Farina are not just in the practice of supporting local businesses, but also supporting good causes. With family members afflicted with Multiple Sclerosis, Queen Farina supports the National MS Society. Half of the proceeds from their lip balms, named MS Crush, go to support the cause. In addition, they represent at the "Harmon's Best Dam Bike Ride" for the MS Society as Team Queen Farina. They also started "The Bee's Kneeds Campaign," where they encourage the growth and protection of nature. There is a place on their website where you can nominate someone as a "true steward of our natural environment," and if they are accepted they may get some free honey!
If you're interested in learning to be a beekeeper yourself, they can help you with that too! They have two options to help support pollinators. An Adopt A Hive program, which is perfect for honey lovers who aren't able to keep bees at their own place. Or you can get Blue Orchard Bee Houses that come with the bees for people who want to have a pollination station in their own yard!
If you couldn't tell after all of this, we are fans of Queen Farina. They are a great example of taking an interesting and unique hobby, pairing it with some hard work and creating a business. We hope they've inspired you as much as they've inspired us! Be sure to try their honey, and their recipe for Honey Ginger Ale! And if you'd like to learn more about them or follow their future adventures, check out their social media accounts and website below. Look for them again at this year's DIY festival! You can also apply to be one of our Craft Foodies for the DIY Festival this year! We are accepting applications until April 17th and we would love to hear from you. Apply here!
Website: queenfarina.com
Instagram: @queenfarina
Twitter: @queenfarinahny
Honey Ginger Ale Recipe from Queen Farina:
Ingredients:
1 c. honey (preferably Queen Farina Honey)
1 c. sliced peeled ginger
1 c. water
8 c. club soda
Directions:
1. Combine honey, ginger, and water in a small saucepan. Bring to a simmer over medium heat for 15 minutes, stirring occasionally.
2. Remove from heat, allow the syrup to cool.
3. Strain syrup into a large pitcher.
4. Add club soda.
5. Stir gently.
6. Add ice if desired, and enjoy your honey ginger ale drink! 
7. Post a photo of your what you've made and use the #craftlakerecipe (we just might repost it!)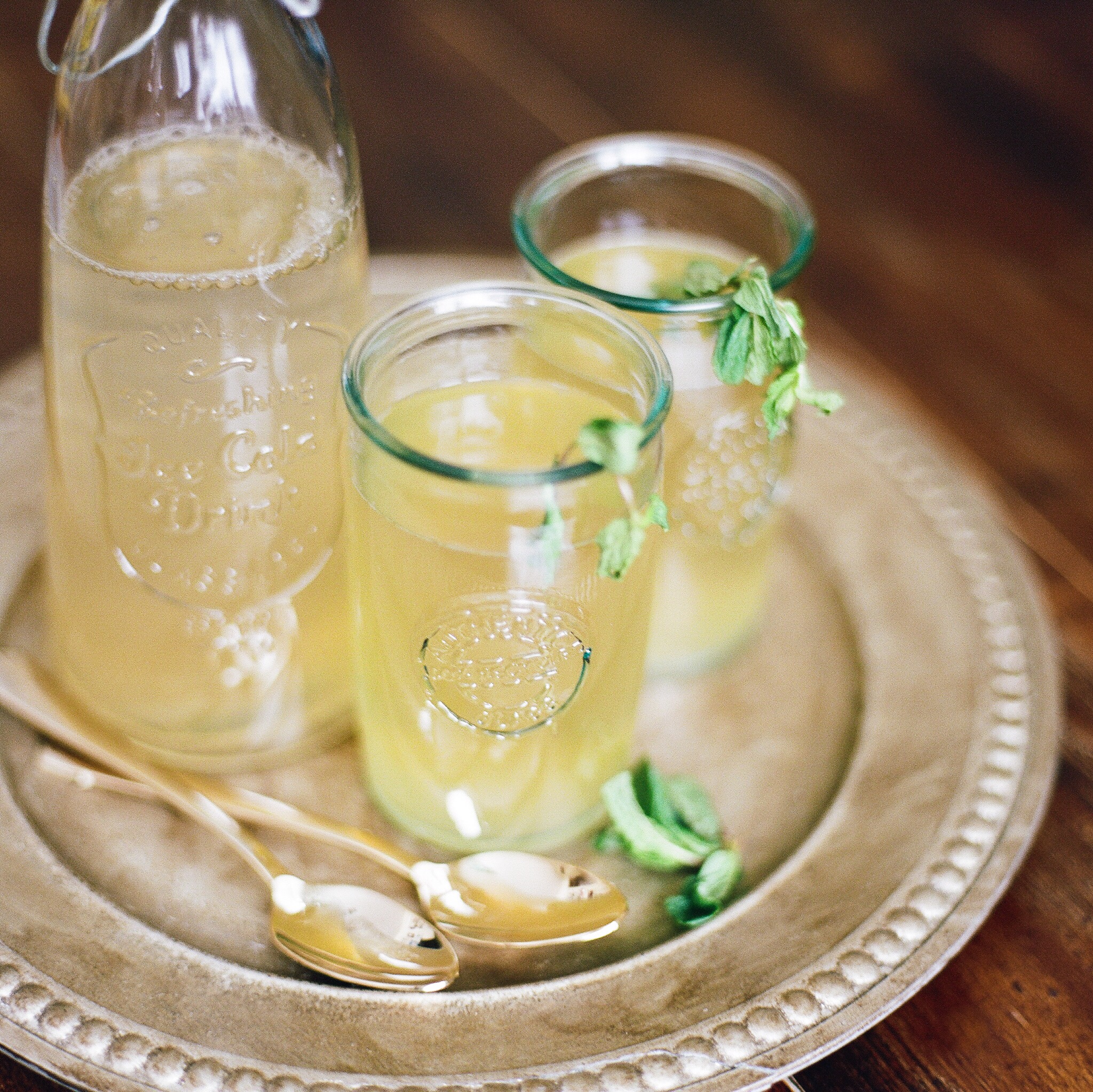 Photo Credit: Brandin Tumeinski