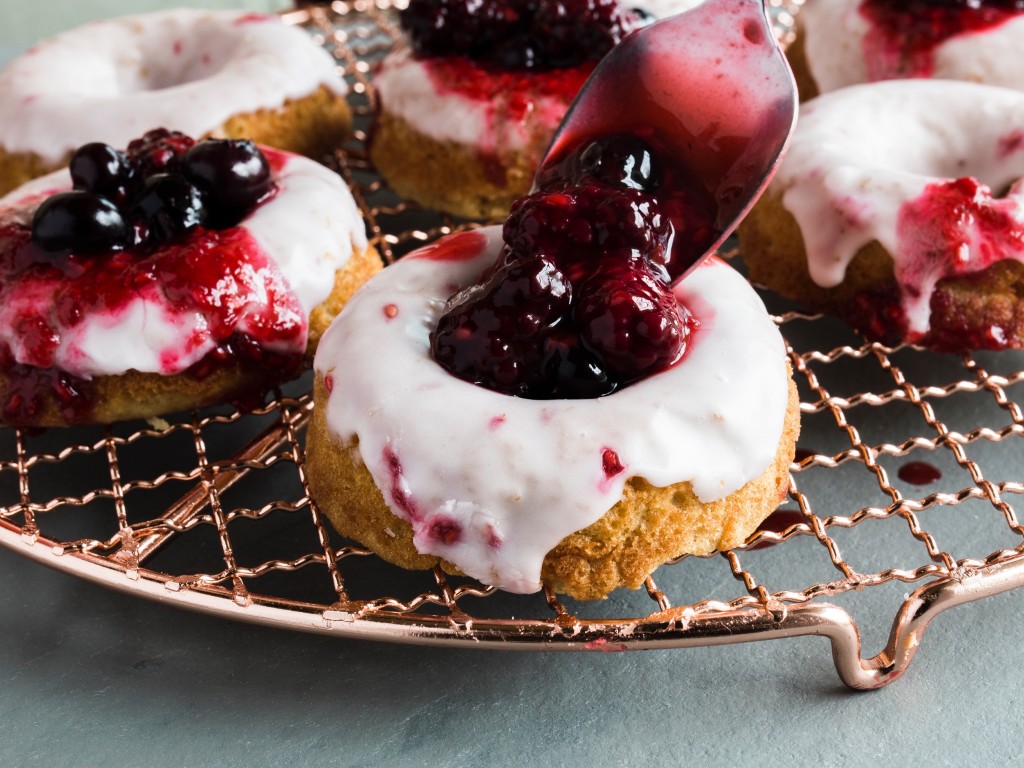 National Donut Day sounds like a great holiday, right? Who doesn't love donuts? These days, though, there seem to be a made-up holiday for most every food. Instagram is often full of random food for random food holidays. But despite what you may think, National Donut Day was not made up as just an excuse to eat donuts or for social media purposes, in fact it far predates social media. The history of Donut Day goes back much farther than most national food holidays. This particular food holiday is about a little more than just a delicious fried ring of dough. National Donut Day was started by the Chicago branch of the Salvation Army in 1938 during the Great Depression as a way to raise funds and honor the "donut lassies" who served donuts at the front lines of World War I. Women of the Salvation Army who baked and served donuts for this effort were referred to as "donut lassies." In an attempt to lift their spirits and give them a link to home, they served donuts and coffee to soldiers in the trenches of France during the war. With limited resources on the battlefield, they quickly got creative and would even fry donuts in soldiers' helmets. They had a slogan of "Donuts will win the war!" National Donut Day now falls on the first Friday of every year to honor this service. The Salvation Army branch in Chicago still uses Donut Day as a way to raise funds for their cause. Find more information about the cool history of donut day here. 
In honor of this very cool holiday, you should probably eat a donut—or a few donuts. Better yet, just make some donuts! Try out this PB&J baked donuts recipe, because much like donuts, peanut butter and jelly are a classic American pastime. Remember to post about what you make with the hashtag #craftlakerecipe for a chance to be regrammed!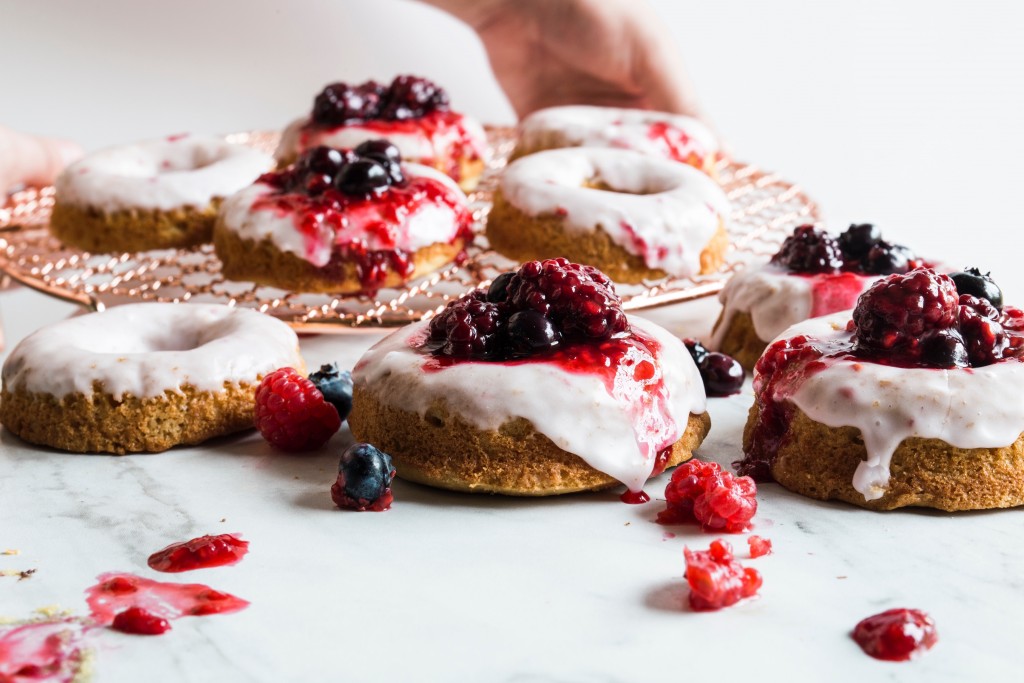 PB&J Donuts Recipe:
*for this recipe you will need donut baking pans and a love for PB&Js.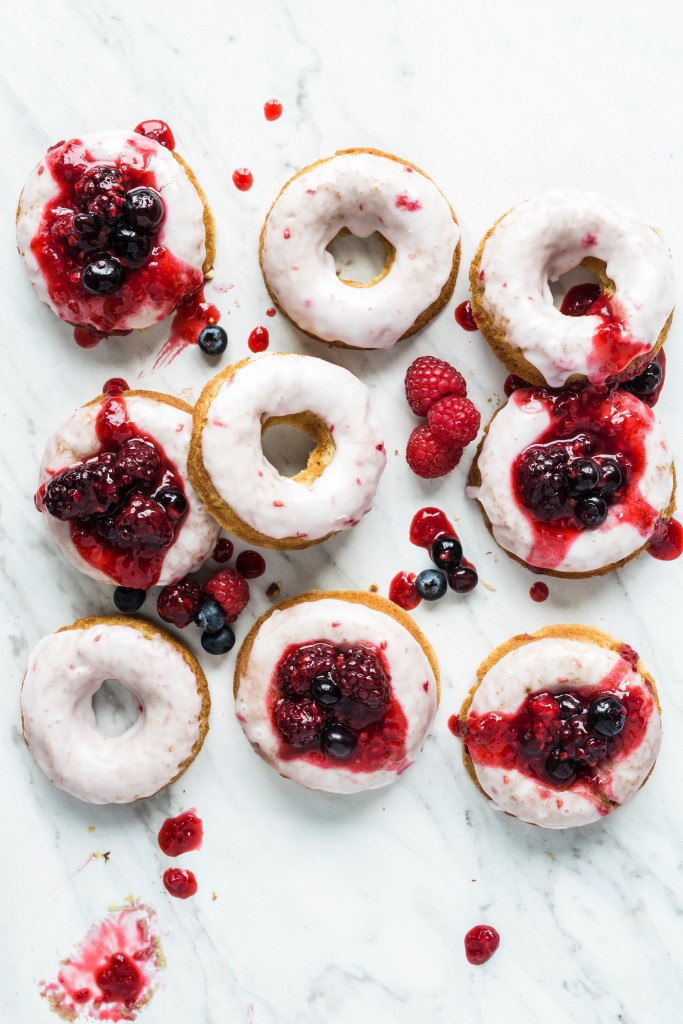 For peanut butter batter:
6 T. vegetable oil
1/2 c. peanut butter
6 T. brown sugar
6 T. white sugar
2 eggs
1 t. vanilla extract
1 3/4 c. all purpose flour
1 1/2 t. baking powder
3/4 t. baking soda
3/4 t. salt
1/2 c. milk
1/4 c. buttermilk
Directions:
Preheat oven to 350 degrees F.

Thoroughly spray donut pans with non-stick spray.

In a medium mixing bowl, stir together flour, baking powder, baking soda, and salt. Set aside.

In a stand mixer with a paddle attachment, mix together oil and sugar on medium speed until fully combined.

Add eggs one at a time until fully combined.

Add vanilla.

Add flour mixture, pour slowly into stand mixer on a slow speed. Once completely added, turn mixer up to medium speed until throughly mixed.

Add milk and buttermilk. Mix thoroughly.

Spoon donut batter into donut pans, only filling the pans about half full (the donuts will expand in the oven).

Bake at 350 degree F for approximately 12 minutes or until done. If you lightly touch the top of a donut and it springs back instead of leaving a dent, it's done!

Allow donuts to cool before glazing.
For jelly filling:
1 c. blueberries
1 c. raspberries
1 c. blackberries
3/4 c. sugar
1/4 c. cornstarch
3 T. water
Directions:
In a medium saucepan, mix together all ingredients.

Cook on stove over medium high heat until mixture boils

Set aside and let the mixture cool before using.
For berry glaze:
2 1/2 c. powdered sugar
2 T. milk
2 T. jelly filling
Directions:
 Mix together all ingredients together.

Stir until there are no lumps.
To assemble PB&J donuts:
Once donuts are fully cooled, dip them into the berry glaze.

Spoon jelling filling into the hole of the donuts.

They're messy, but also delicious! Eat up!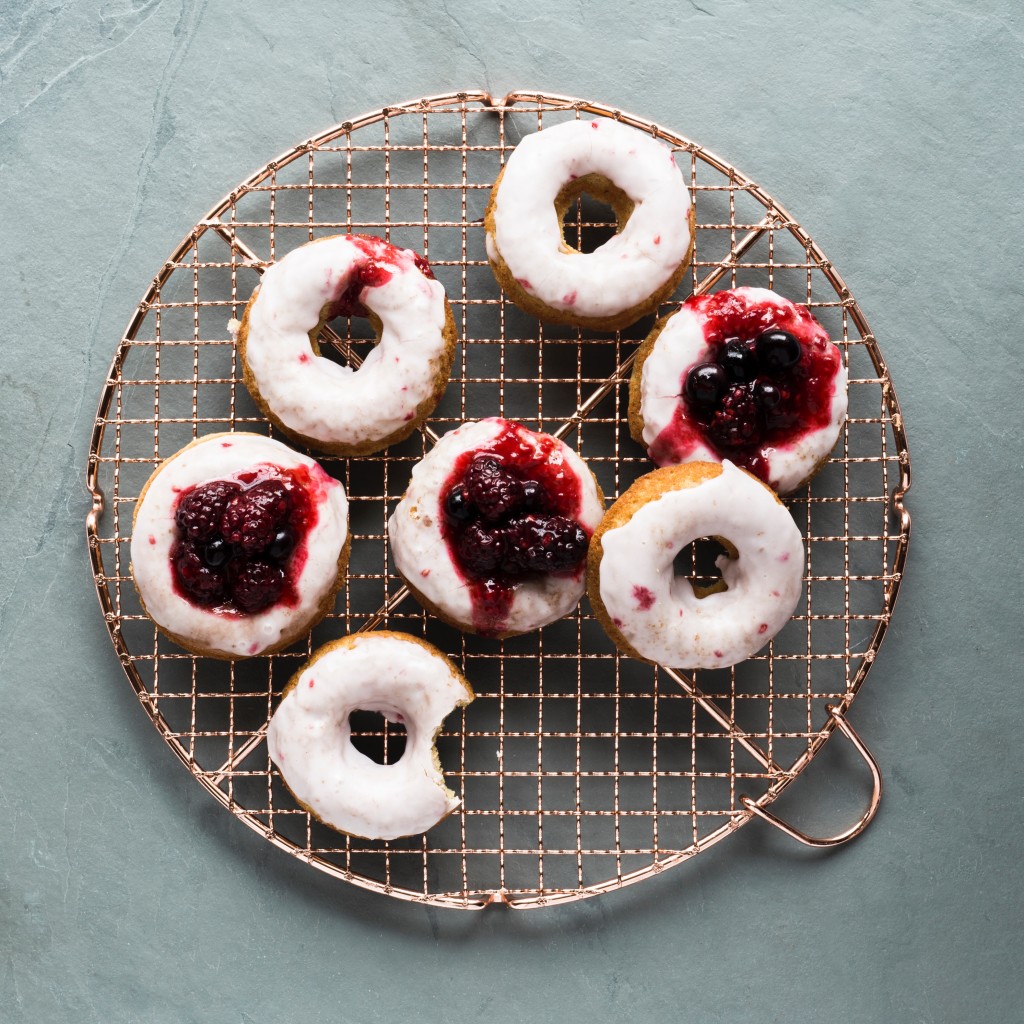 Photography by: Emily Stewart (emilystewartphoto.com) 
Baking by: Mary Elizabeth Hammond (lovecakebake.com)