Introducing the newest addition to Craft Lake City's Annual DIY Festival: Kid Row! Kid Row will be a section of the festival in the Kid's Area where young makers will be official vendors of the DIY Festival. They will have the opportunity to go through the vendor experience and sell their own art to the festival attendees. We are inviting young artisans, ages 14 and under, to apply and share their talent on Kid Row.
What is Kid Row?
Though the DIY festival is a three-day festival, Kid Row will be held Saturday, August 12, from noon to 4 p.m. only. These young artisans will have four hours to sell and show their wares at the Kid's Area. Each young artisan will be required to have an adult or guardian present with them. Each kid vendor will have a vendor badge, and their accompanying adult or guardian will be provided a helper badge.
Kid Row vendors will go through the entire vendor experience with an application, jury process, and acceptance. There is an application fee of $10. If accepted, there is also a tabling fee of $25. Each kid vendor will have a shared table space. All of the proceeds made by the kids on Kid Row will be for the kid vendors to keep. Applications are due by 11:59 p.m. on Wednesday, May 17, one month after the regular applications are due for the DIY Festival. Accepted Kid Row exhibitors will be notified on Friday, June 2.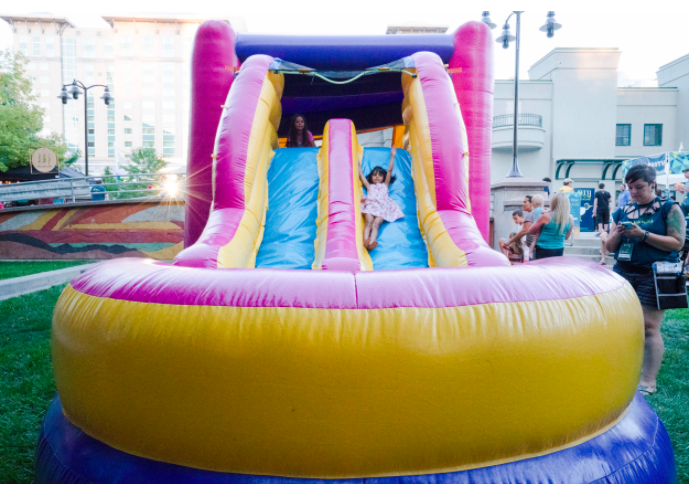 The Importance of an Artful Eduction
The benefits to an artful education are innumerable. Involving the arts in education improves the overall academic experience and cultivates development. In an article published by The Washington Post in 2013, it is stated that art education helps kids to develop creativity, confidence, problem-solving, perseverance, focus, nonverbal communication, reception to constructive feedback, collaboration, dedication, and accountability.
Many studies have tracked success in academia in correlation with studying the arts. There have been links to studying the arts and accelerated academic performance, but what may be more important is the link of studying the arts to brain development. Starting kids young in the arts helps with motor skills, decision making, visual learning, and so on. The motions practiced in drawing, painting, playing an instrument, using scissors, etc., help to develop motor skills early on. Making art also requires some decision making. The creativity involved in making an original piece of art help children to develop critical thinking and problem-solving skills.
Apply to be on Kid Row
With Craft Lake City's mission to elevate the creative culture of the Utah arts community, including kids and their creativity in the festival seemed like the right move. We want to support new up-and-coming creators in their youth as another way to build up the makers in our community. Kid Row will bring a new element of creativity to the festival.
For more information on this project or to apply to be a kid vendor, check out the application here.