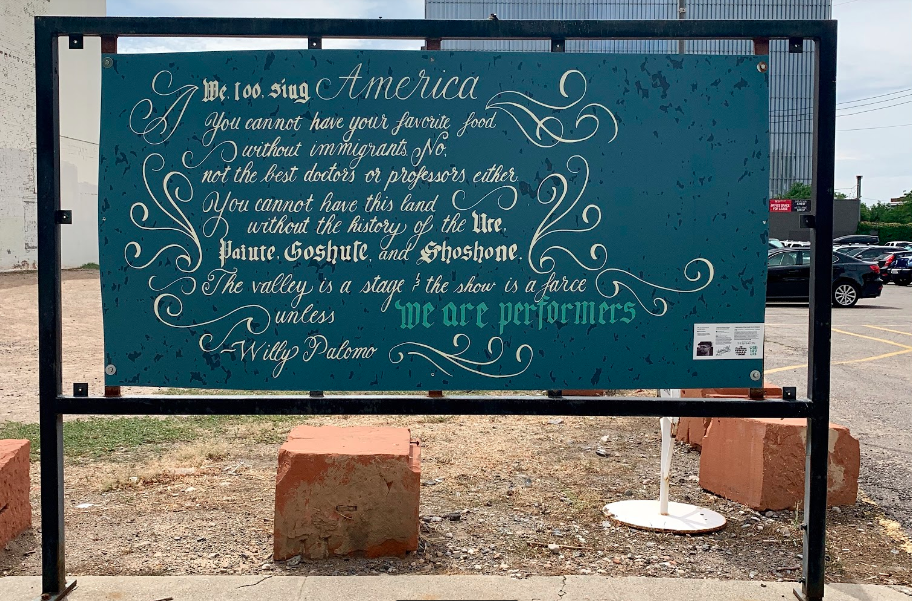 September 9th – Craft Lake City is thrilled to announce "We, too, sing America: A Dialogue with Poet Willy Palomo" a free public event presented in conjunction with Welcoming Week, a week-long celebration of New Americans in our community, held from September 13-22. Craft Lake City, along with the Salt Lake County's Mayor Office, the International Rescue Committee, and many other local organizations are collectively hosting individual events as part of Welcoming Week. "We, too, sing America: A Dialogue with Poet Willy Palomo" will be a discussion with poet Willy Palomo, the son of two El Salvadorian refugees, discussing his storytelling process through poetry. For more information about the events happening locally during Welcoming Week visit Salt Lake County's website.
When: Saturday, September 14th, 10am-11am
Where: 300 South between Main Street and West Temple, in front of plakat number 12 on the map below.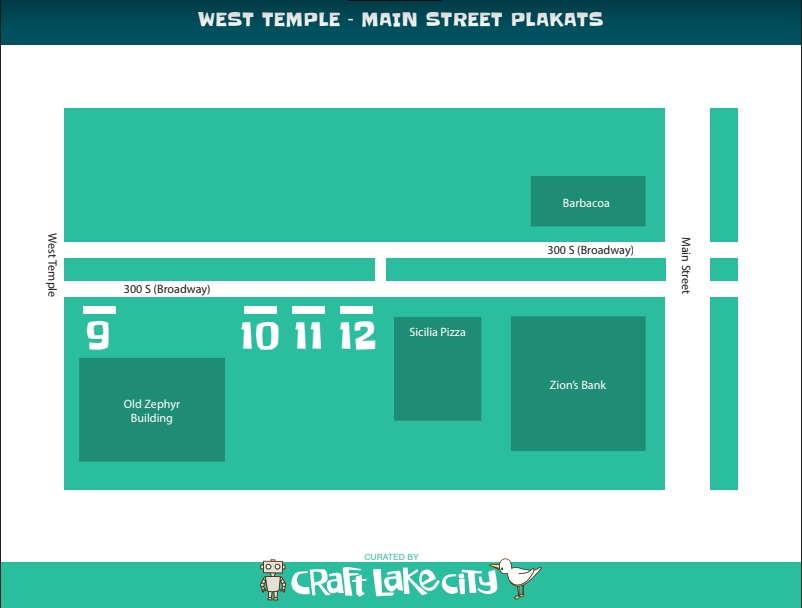 "We, too, sing America" is a poem featured in Celebration of the Hand: We Are Makers, a collaborative exhibition inspired by the 11th Annual Craft Lake City® DIY Festival®, which took place from August 9-11, 2019 at the Utah State Fairpark. For this project, Craft Lake City worked with the Salt Lake Lettering Club and five local poets to create fourteen plakats inspired by the theme "We Are Makers, We Are Builders, We Are Dreamers." Celebration of the Hand: We Are Makers will be on view in downtown Salt Lake City through September 15, 2019.
Willy Palomo, the son of two immigrants from El Salvador, currently serves as the Program Manager for the Center for the Book at Utah Humanities. He has taught literature, creative writing, and the Poetics of Rap in universities, juvenile detention centers, community centers, and high schools. He has performed his poetry nationally and internationally. WAKE THE OTHERS, his debut collection of poetry, will be published by Black Lawrence Press in March 2020. Follow him @palomopoemas or visit his website for more information.
Welcoming Week, a program of Welcoming America, is an annual series of events where communities across the nation bring together immigrants and those born within their countries in a spirit of unity to build strong connections and affirm the benefits of welcoming everyone. More information about the national Welcoming America can be found by following this link.
This event is made possible in part by generous support from the Utah Division of Arts and Museums, George S. & Dolores Doré Eccles Foundation, Salt Lake Arts Council, National Endowment for the Arts, and residents of Salt Lake County through the Zoo, Arts & Parks (ZAP) program.
Craft Lake City's year-round programming is supported in part by the Salt Lake City Arts Council, George S. and Dolores Doré Eccles Foundation, and Utah Arts & Museums, with funding from the State of Utah and the National Endowment for the Arts.
About Welcoming America:
A growing number of places recognize that being welcoming leads to prosperity. Welcoming America provides the roadmap and support they need to become more inclusive toward immigrants and all residents.
Launched in 2009, Welcoming America has spurred a growing movement across the United States, with one in eight Americans living in a Welcoming Community. Our award-winning, social entrepreneurship model is beginning to scale globally.
A non-profit, non-partisan organization, Welcoming America is proud to support the many diverse communities and partners who are leading efforts to make their communities more vibrant places for all.