Support for  2016 Craft Lake City workshops has been provided by:
The Lawrence T. & Janet T. Dee Foundation, Natural History Museum of Utah, Salt Lake Arts Council, Salt Lake County's Zoos Arts and Parks (ZAP) Program and  West Elm SLC
Craft Lake City holds artist workshops year round, which feature alum from our DIY Festival, in an effort to enhance the local DIY movement. Craft Lake City artist workshops will be held at various locations through out the year including West Elm City Creek, The Natural History Museum of Utah.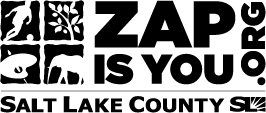 Pre-registration is required for all workshops, using 24tix. Follow Craft Lake City on Facebook, Twitter or Instagram, or register for the CLC e-newsletter to be notified of upcoming workshops. 

Workshop attendance policy: Participants are now required to arrive and check-in with the Craft Lake City Workshop Coordinator at least five minutes before the workshop begins or their spot will be given to a participant on the waitlist. If you wish to be added to the waitlist please arrive fifteen minutes before the workshop begins and check in with our Workshop Coordinator. You will be added to the waitlist to take the place of an absent participant's spot. Workshops are first come, first serve, and waitlisters are not guaranteed admittance.
Find out more about the upcoming workshops here.