STEM Rocket Launch Program
Our popular waterbottle rocket launch is now available in schools! Our hands-on, experiential STEM curriculum can be adapted for grades K-12 and demonstrates the use of variables, ratios, principles of motion, and more. Contact us today to schedule a family night or field day for your students.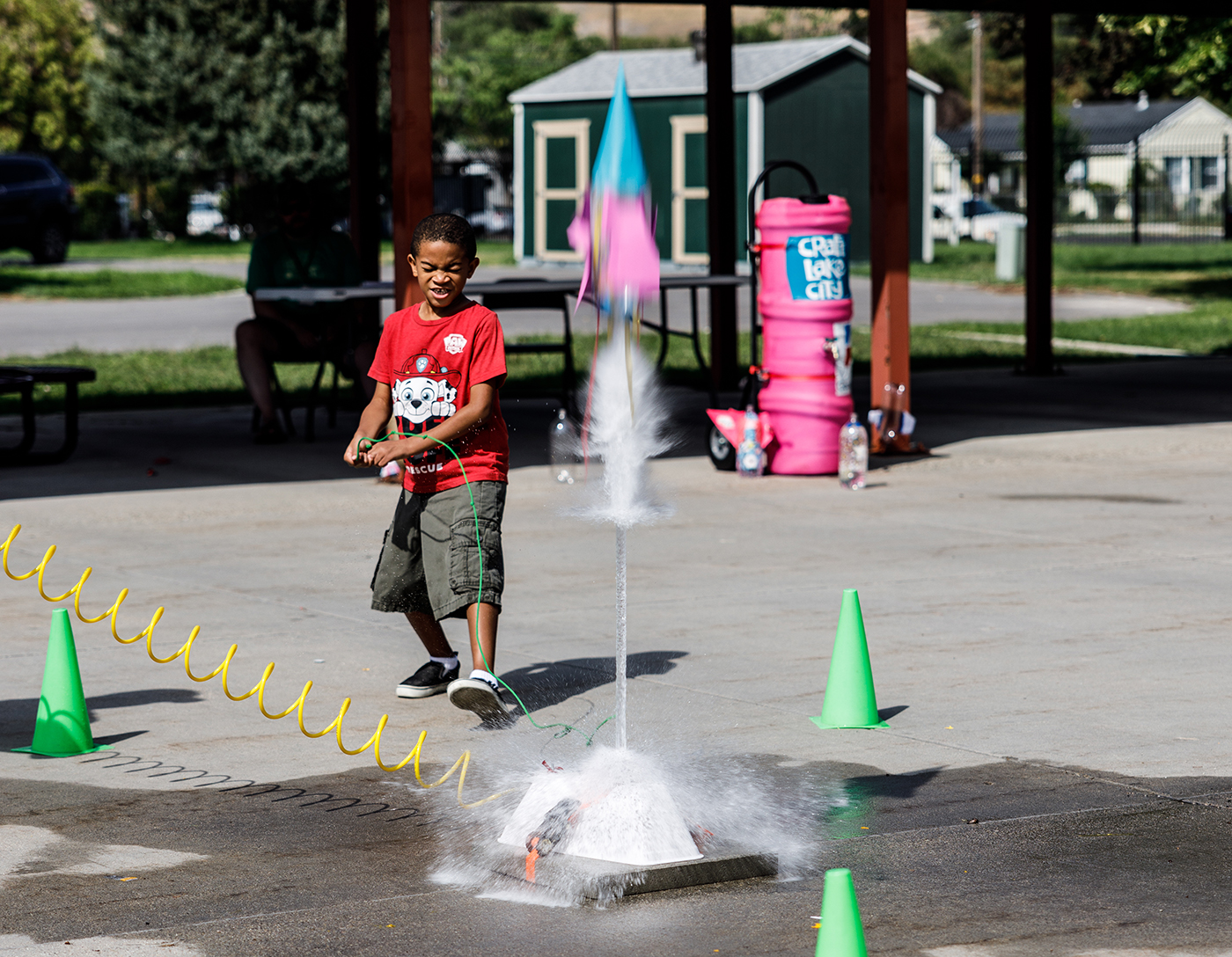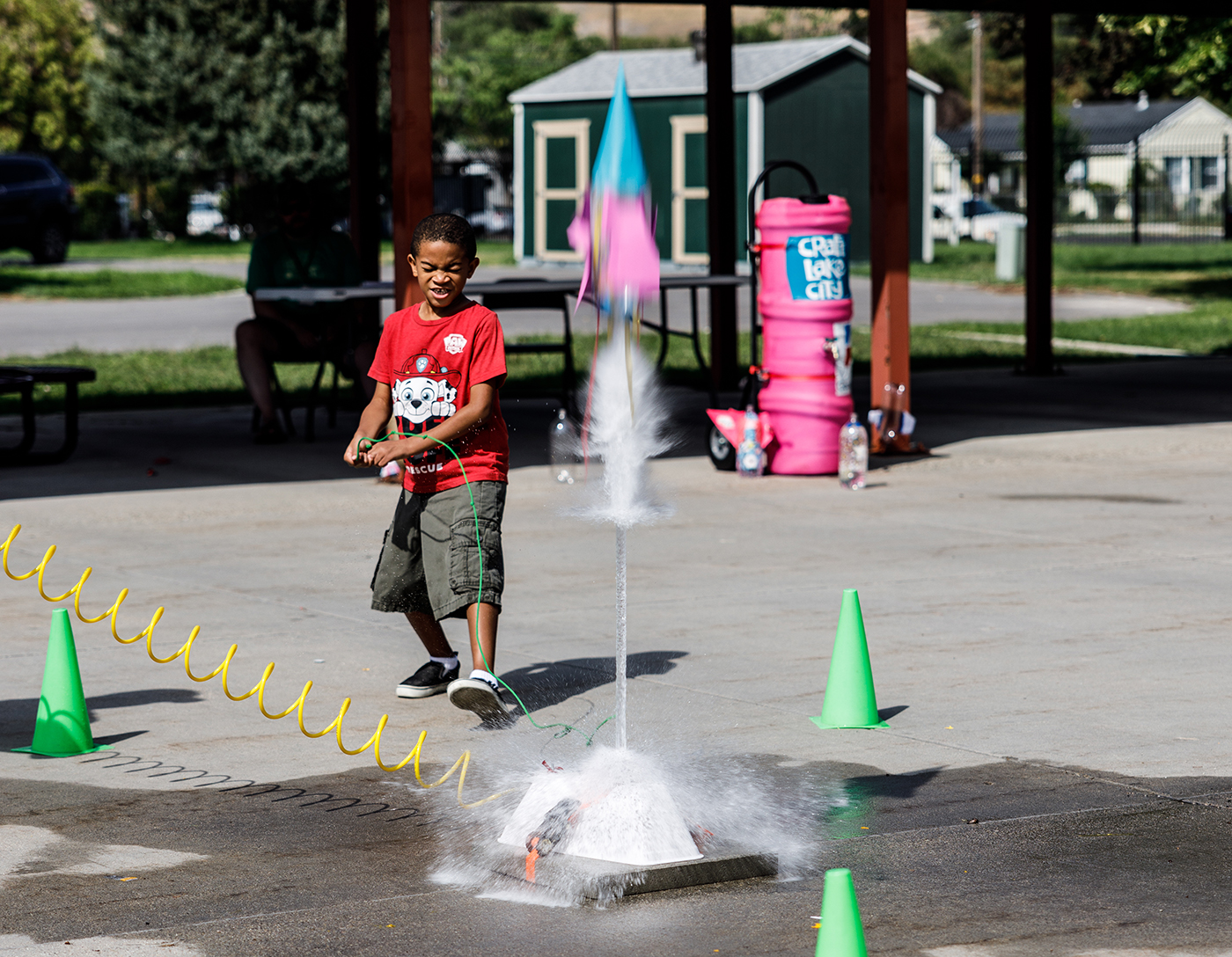 Now Launching!
Craft Lake City provides the materials, instruction, and staff to perform the activity, as well as curriculum that teachers can use to extend the learning in their own classrooms. We'll walk students through the engineering method, using problem solving skills and teamwork, to turn happy accidents into successes.
Students will:
→Design and build their own waterbottle rockets
→Identify variables
→Experiment with ratios
→Launch their rockets high into the sky!
→Develop 21st-Century Skills
Workshop Options:
→Serving Ogden, Salt Lake City & Provo
→Family night or field day format
→K-12 grade level customizations
→2 or 3 hour time slots
→Spots available April – June
The Countdown Is On – Reach Out Today!
"I have to say that your positivity and enthusiasm were contagious. Not all educators who come in have that level of both knowledge (adored your words about mistakes being important to science) or passion and you had both in spades. Thank you for making our end of year that much more special."
Thank you to our generous sponsors