Our elite volunteer team of Brand Ambassadors represent Craft Lake City at a variety of local events! Gain real-world marketing and nonprofit experience by running our merch table while enjoying free entry into a number of sweet happenings around town.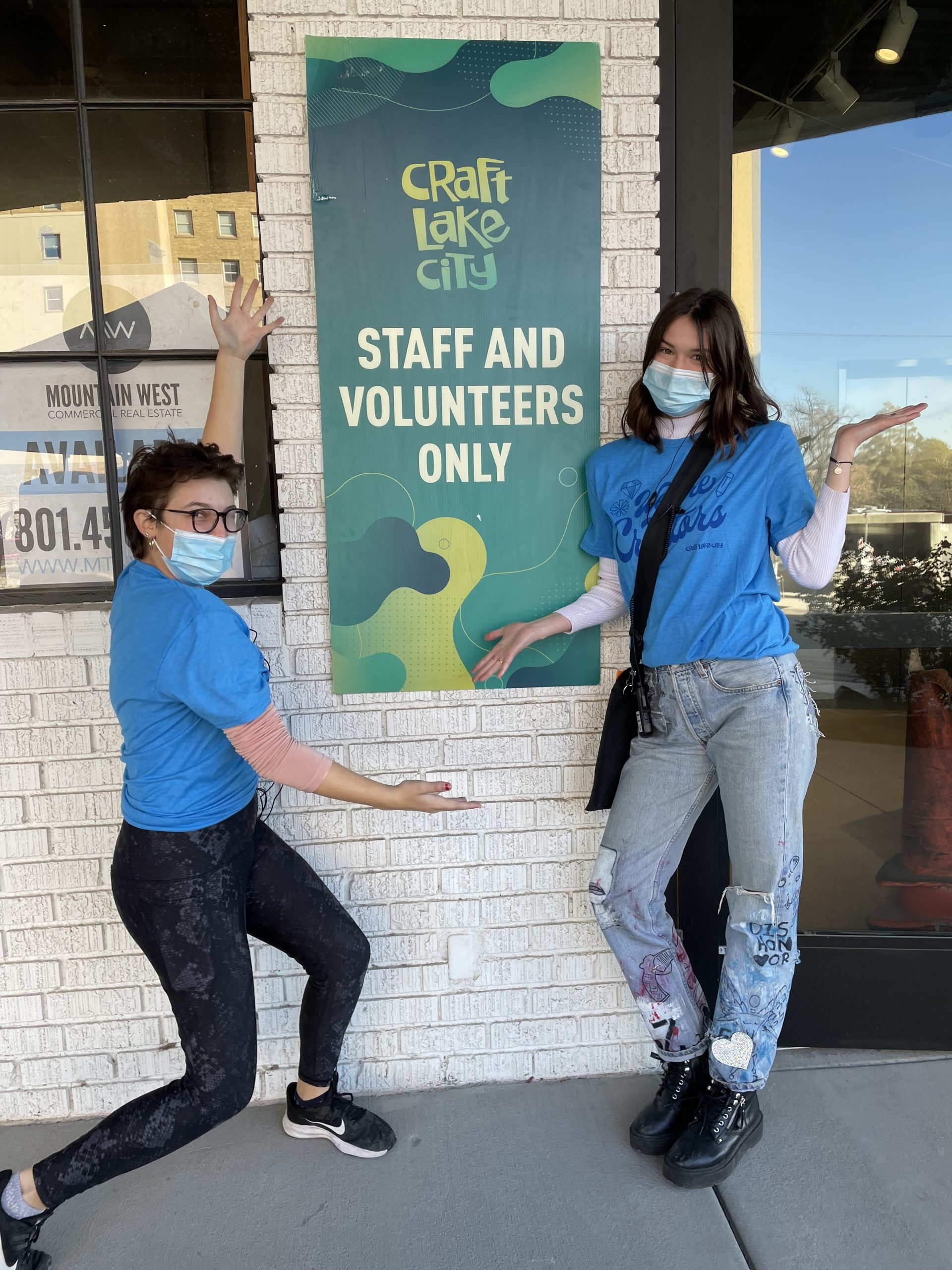 We're looking for people who:
Are excited about uplifting local arts, STEM makers and local businesses

Are comfortable interacting with a variety of people

Want to gain sales or marketing experience in various environments

Are willing to learn new skills 

Have the ability to travel to events, sometimes with gear in tow 

Have the ability to set up a table and merch according to specific instructions 

Are punctual, communicative, reliable and a team player
Frequently Asked Questions:
What is the time commitment like?
We are happy to work with your schedule! The time commitment varies depending on availability and event requirements, but it is likely to increase during our peak season in the summer. Tabling at events usually involves four hour shifts, but can be less or more depending on the event, amount of volunteers, etc. There is no weekly hourly requirement — similar to a gig format, we'll ask you to table at events as they approach.
What would the responsibilities include?
Brand Ambassadors are responsible for: 
Setting up, running and tearing down the Merch Booth

Representing CLC in a positive light 

Selling merchandise and providing programming information

Completing post-event surveys 

Communicating with the Community Events Assistant in a timely manner
What's the difference between volunteers and Brand Ambassadors?
Brand Ambassadors are elite teamsters trained to represent Craft Lake City at external events and enjoy perks not available to the general volunteer base, such as free entry into local events and trained marketing experience. Brand Ambassadors also undergo an interview process. Volunteers help create our internal events in positions that require different training, such as cashiers or setup, and are not regularly scheduled outside of these events. Anyone can be a volunteer, but not everyone can be a Brand Ambassador, who are hand-picked for their exceptional skills.
What are the perks of being a Brand Ambassador?
Not only do you get to support the elevation of the local arts and STEM culture in Utah, but you'll get free entry into some of the coolest local events! Past events that involved BAs include Kilby Block Party, Festa Italiana, Urban Flea Market, Park Silly and more, so be on the lookout for us at your next local festival. Additionally, we also have an incentive sales program to get lots of CLC goodies!
Who makes a good Brand Ambassador?
If you love supporting local and get excited about engaging with the community, then this is the opportunity for you! Make new friends and contribute to Utah's creative culture. Our Brand Ambassador program is especially great for those who would like to gain real-world experience in sales, marketing, public speaking and non-profit work. This is a fantastic resume-builder — students and professionals young and old, we're looking at you!