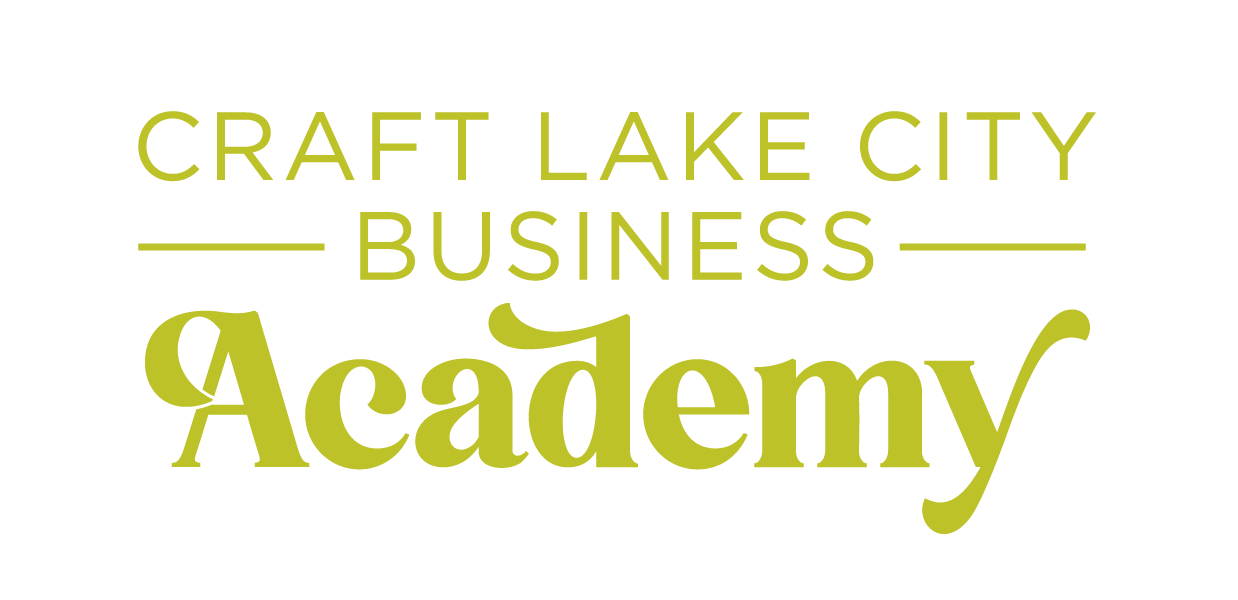 The Craft Lake City Business Academy is a series of professional development workshops designed to educate and support local makers as they build creative businesses.
REGISTRATION CLOSED — Learn with like-minded creatives seeking  to increase their financial literacy.
Taught by experienced professionals in the industry provided by Celtic Bank, Funding Fundamentals prepares creative small business owners to make empowered decisions surrounding their business financing. Registrants will gain insight on the various types of business funding available, which types offer the best terms and rates, who the reputable lenders are and the difference between online funding vs. traditional business loans. By the end of this four-week course, creative business owners will understand the fundamentals of becoming bankable and accessing the credit they need to grow their business.
Taught by creatives for creatives, this five-part online program is designed to equip emerging entrepreneurs with the skills they need to successfully overcome obstacles and develop a strategic growth plan to launch their creative business or take it to the next level. Originally taught as a live in-person class, this relaunch of the course has been edited into a new format and is being listed at a fraction of the original price. In this now pre-recorded, à la carte series students can learn how to build a brand, sell handmade products online and in-person, manage inventory and finances, master customer service and much more as these courses guide them through the process of building an effective growth strategy by creating a business plan.
The way we connect to our customers is changing; let's embrace it together! A user-friendly online storefront is a key component to finding success in your creative business. In this introductory virtual workshop, local makers Quinell Dixon and Sarah Anderson discuss the benefits and logistics of creating a web store through an online marketplace versus a standalone web store. Anderson and Dixon will provide a basic overview of their preferred services (Etsy and Big Cartel) as well as some insider tips and tricks they've picked up along the way. You'll leave the workshop with the information and inspiration you need to launch your first online shop!
In this intro to brand licensing course with Katie Mansfield of Tragic Girls, up-and-coming makers will learn everything they need to take their business to the next level by licensing their work. Katie walks participants through the reasons to license your art, the different types of licensing agreements, and how to negotiate your licensing terms in order to start reaching a wider audience and increase your profits.