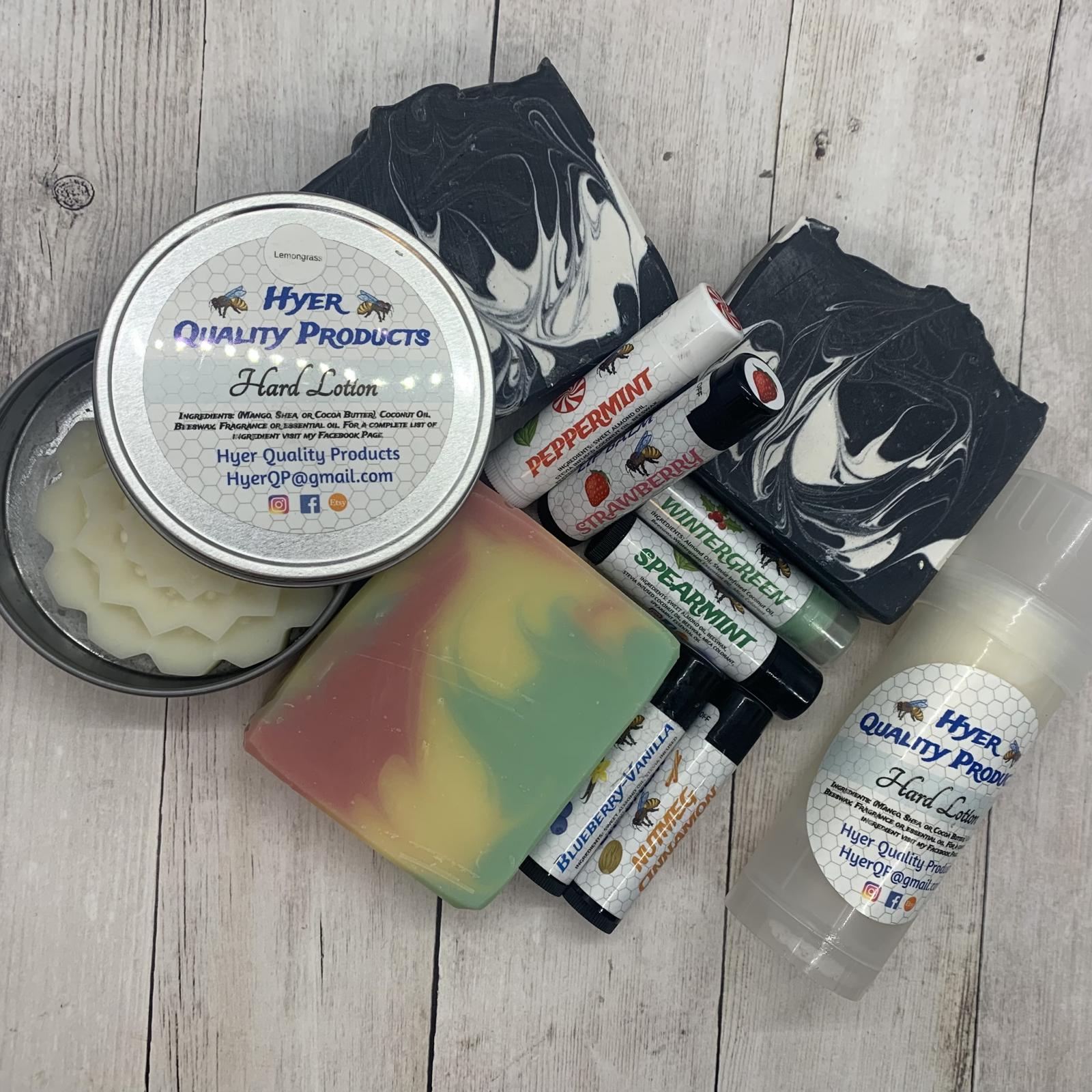 Hyer Quality Products
As a person who loves all things self sufficiency, Mark started beekeeping to help in his gardening habit. The beekeeping hobby has morphed over the years into making lip balm, lotion, and then soap. He has had tons of fun perfecting his craft and making "Hyer" quality products. More recently his wife Rebecca has joined the team to help with the social media marketing and branding. They hope that one day this business will become something that their epileptic daughter will be able to help with as well as other disabled people.
If you are local and would like to pick up your order in person, simply indicate that in the notes and we will refund the shipping amount to you and arrange a time and place for pick up, Thank You.
Visit my Online Shop