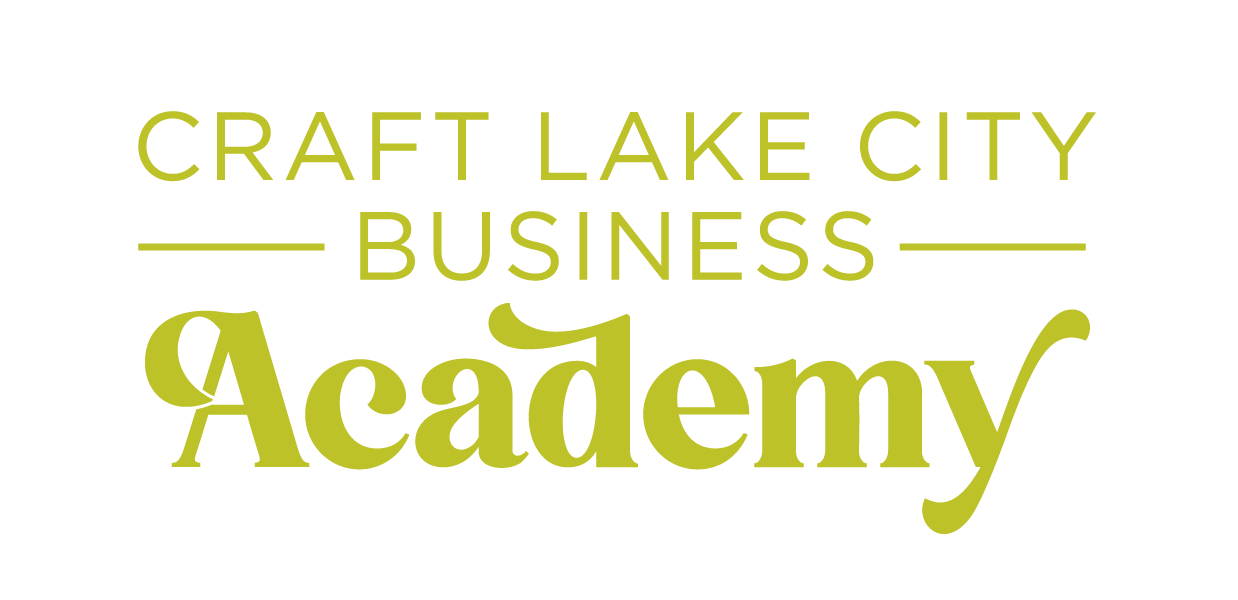 Craft Lake City Business Academy: Funding Fundamentals
A four-week course on how to make empowered decisions surrounding your creative business financing
~ Tuesdays from 4:00 – 5:30 p.m. MST | Virtual Over Zoom | This 4-week course will begin Sept. 27 and end Oct. 18, 2022 ~
At Craft Lake City, we're all too familiar with how intimidating launching your small creative business can be. Are you ready to take your side hustle to the next level? Or maybe you've been trying to open up a brick and mortar store or wholesale your products to other shops. Whatever your creative business goals are, you've probably discovered that the road to accomplishing them can be crazy expensive! 
In this accessible, cohort-style online course, creatives will learn the ins and outs of business financing straight from the pros in a relaxed, interactive virtual class. We'll work through all that confusing, anxiety-inducing finance stuff until you feel confident and empowered to make smart financial decisions that will help you achieve your business goals. 
This course will answer questions like, "How do I become 'bankable?'" and "What on earth does 'bankable' even mean?" We'll delve into the nitty gritty of different types of things like microloans, peer-to-peer lending, and — most importantly — how to get the best terms possible so you can spend more of your hard earned cash on supplies like primo soy wax or a sick new webstore rather than paying a high cost lender. Participants will receive one-on-one financial counseling with a banker where they can get expert and personalized advice in a low-stakes, ask-me-anything environment. We know finance stuff can be overwhelming, so let's tackle it together with Craft Lake City Business Academy's Funding Fundamentals!
Funding Fundamentals
Presented by Celtic Bank
Taught by experienced professionals in the industry provided by Celtic Bank, Funding Fundamentals prepares creative small business owners to make empowered decisions surrounding their business financing. Registrants will gain insight on the various types of business funding available, which types offer the best terms and rates, who the reputable lenders are and the difference between online funding vs. traditional business loans. By the end of this four-week course, creative business owners will understand the fundamentals of becoming bankable and accessing the credit they need to grow their business.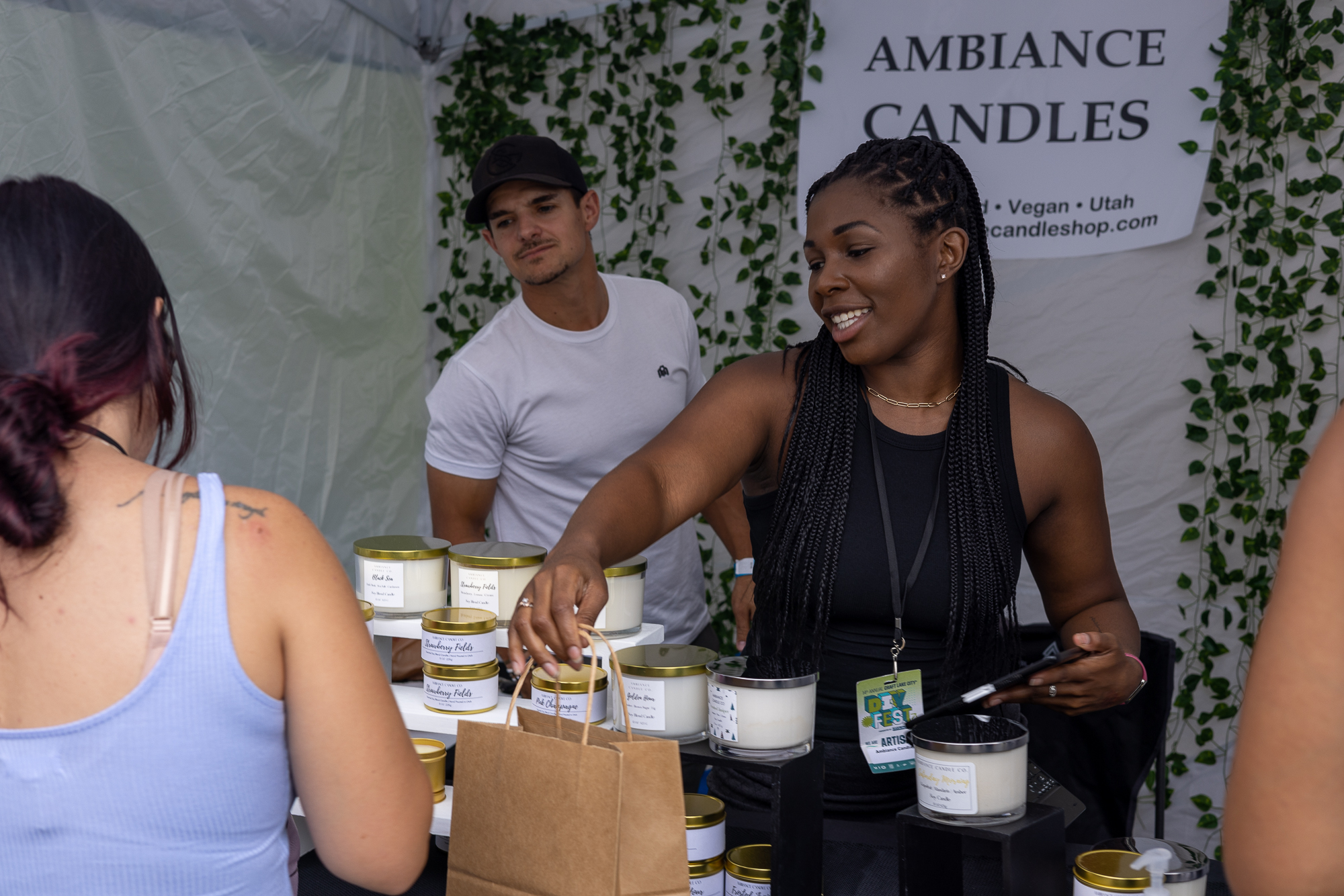 What's Included
4 professional development online training sessions h

eld Tuesdays from 4-5:30 p.m., Sept. 27 – Oct. 18

Business finance guidance from the pros 

One-on-one financial counseling with a banker where you can get expert and personalized advice in a low-stakes, ask-me-anything environment

Mock loan committee to help you feel confident pitching your business ideas to finance professionals
Course Schedule & Fee
Virtual Over Zoom
Tuesday, September 27 | 4:00 – 5:30 p.m. MST — Becoming "Bankable" and Understanding Business Loans
Tuesday, October 4 | 4:00 – 5:30 p.m. MST — The Importance of Building Business Credit
Tuesday, October 11 | 4:00 – 5:30 p.m. MST — Mock Loan Committee
Tuesday, October 18 | 4:00 – 5:30 p.m. MST — Review Your Business Financial Information with A Banker
Price: $20 – $50 sliding scale* 
Registration Deadline: Monday, September 26 — Registration for this class has closed. Stay tuned for more Craft Lake City Business Academy programming!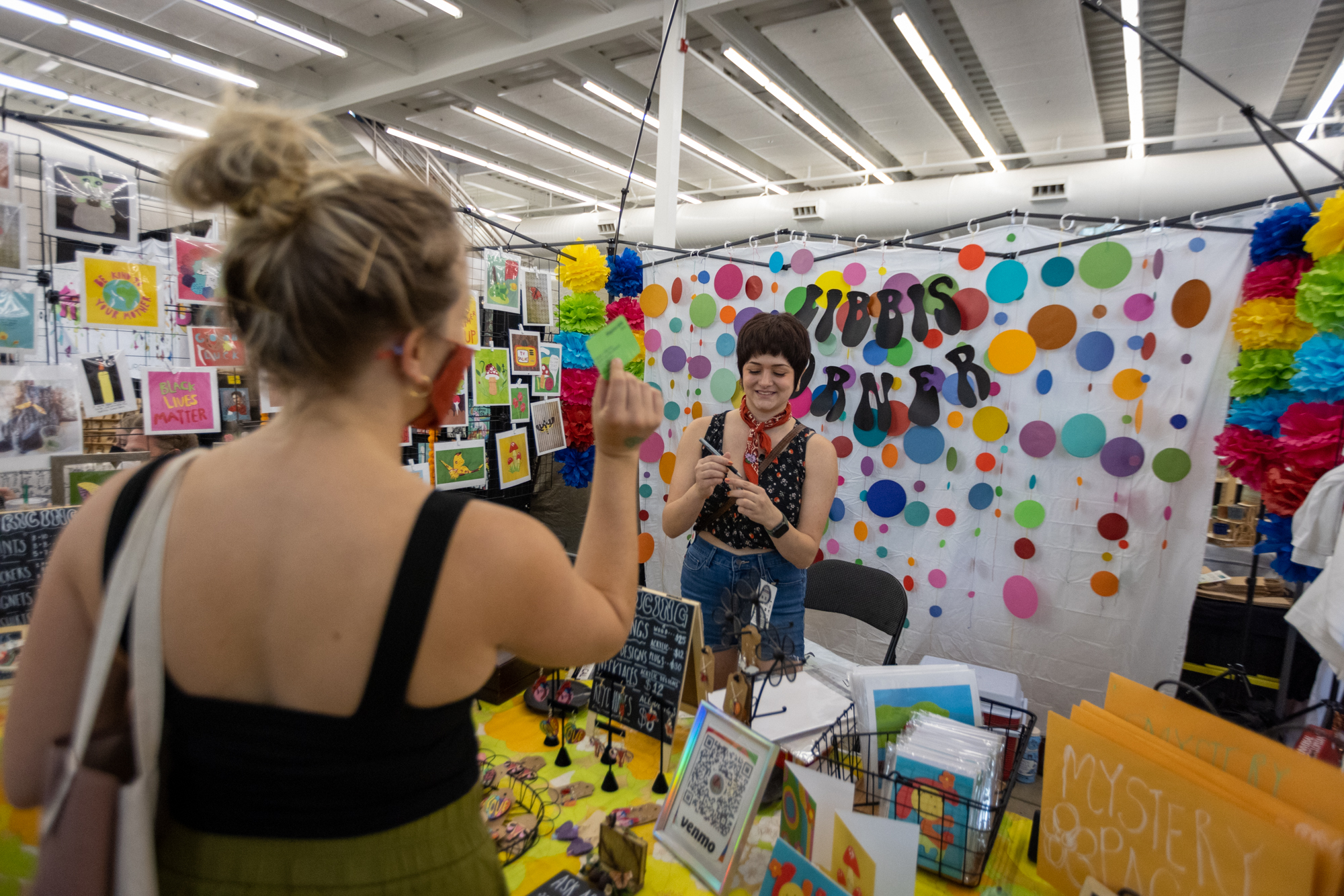 *We want everyone to have access to the Funding Fundamentals they need to be successful in their creative business, which is why we've made the course sliding scale. Anyone can participate with the minimum fee. If you are in a position to make a higher payment, those additional funds will support Craft Lake City's nonprofit mission & ensure that we can continue to provide accessibly-priced programming. If the minimum fee still presents a barrier, we are also offering five full scholarships based on financial need. You can apply for a scholarship HERE by September 26.
Thank You to Our Sponsors
Craft Lake City's year-round programming is supported in part by the residents of Salt Lake County through the Zoo, Arts & Parks (ZAP) Program, the Salt Lake City Arts Council, the George S. and Dolores Doré Eccles Foundation, and Utah Arts & Museums, with funding from the State of Utah and the National Endowment for the Arts. The Craft Lake City Business Academy: Funding Fundamentals is made possible by Celtic Bank.