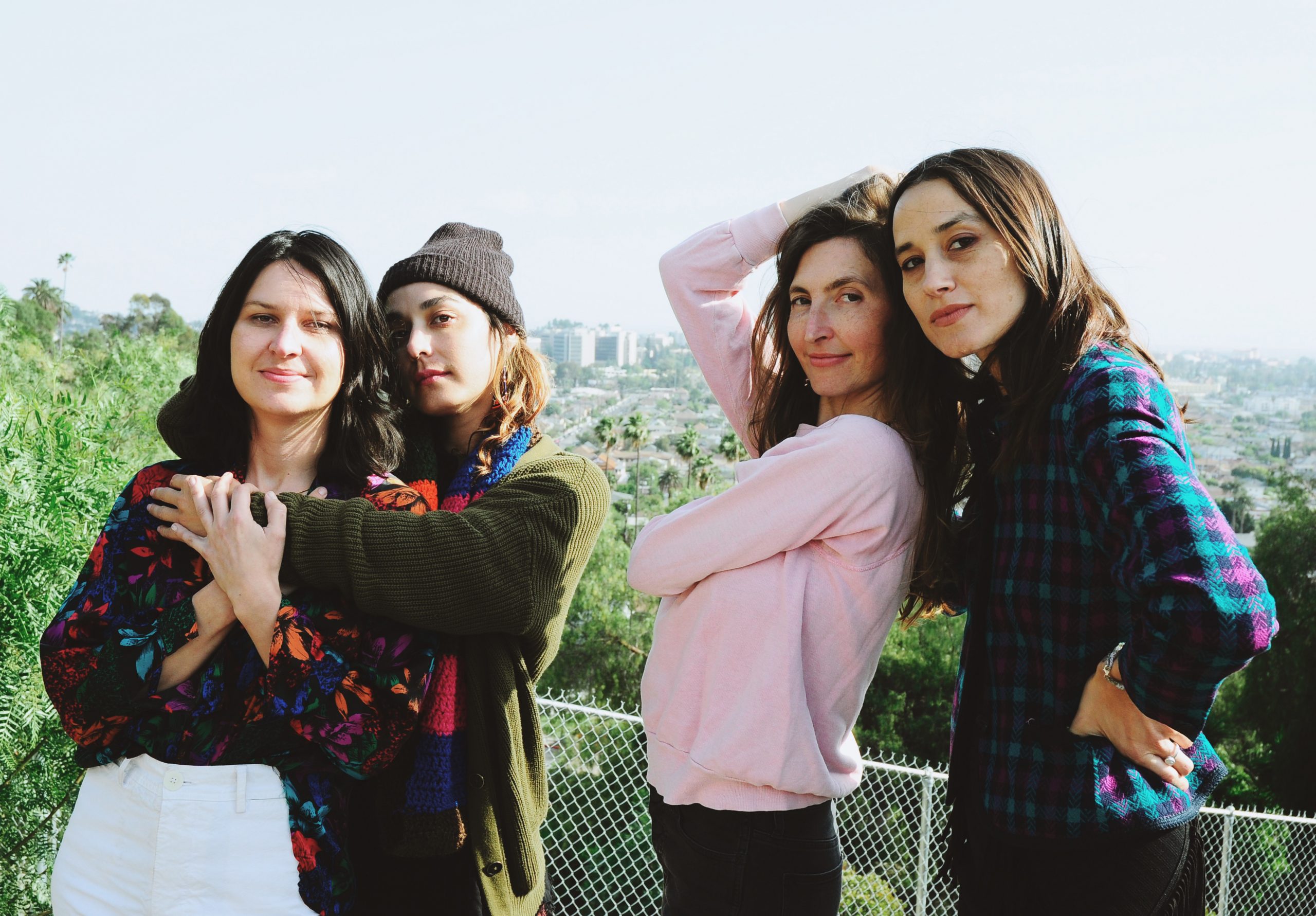 Warpaint
Warpaint are a 4-piece band from California whose unique brand of intricate guitar lines, hypnotic vocals and driving post punk rhythms combine to create a gorgeous, unique sound. Both on record and on stage Warpaint sound like they're channeling something truly otherworldly and mystical.
Warpaint have seen constant exposure in publications such as The Guardian, The Independent, Rolling Stone, Spin, Mojo, Q, Crack Magazine, Interview, Nylon, Bust, NME and was featured on the cover of the LA Weekly, as well as having performed on television programs such as Conan, Ellen and Later With Jools Holland. Warpaint's debut album The Fool was named on of the 50 Best Albums of the Decade by NME; their sophomore album 'Warpaint' debuted in the top 10 of the Billboard Alternative Album Chart as well as the U.K. Album Chart, and was named one of the albums of the year in publications such as The Chicago Tribune, LA Magazine, Time Out, NME and American Songwriter. Their third album 'Heads Up' enjoyed a Top 40 debut on the Billboard Current Albums Chart, #13 on the U.K. Album Chart. 'Radiate Like This', the band's fourth album was released May 6, 2022. "Radiate Like This "captures what's always been the magic of Warpaint—the delicate interplay of four separate parts coalescing in motion while somehow allowing each individual to shine a little brighter.
Friday, August 11th
9:00 p.m.–10:00 p.m.
SLUG Mag Stage
Visit my Website