UMFA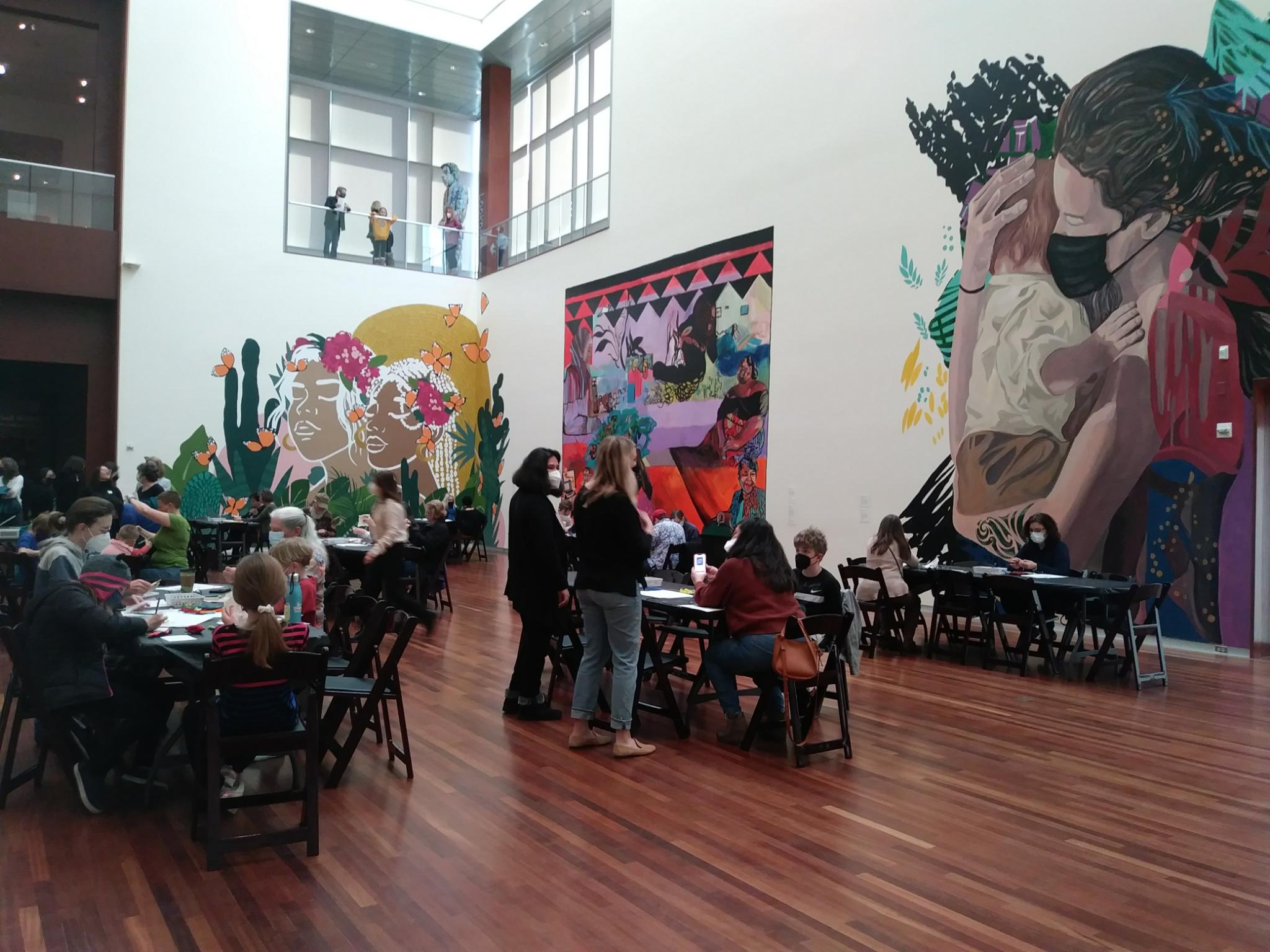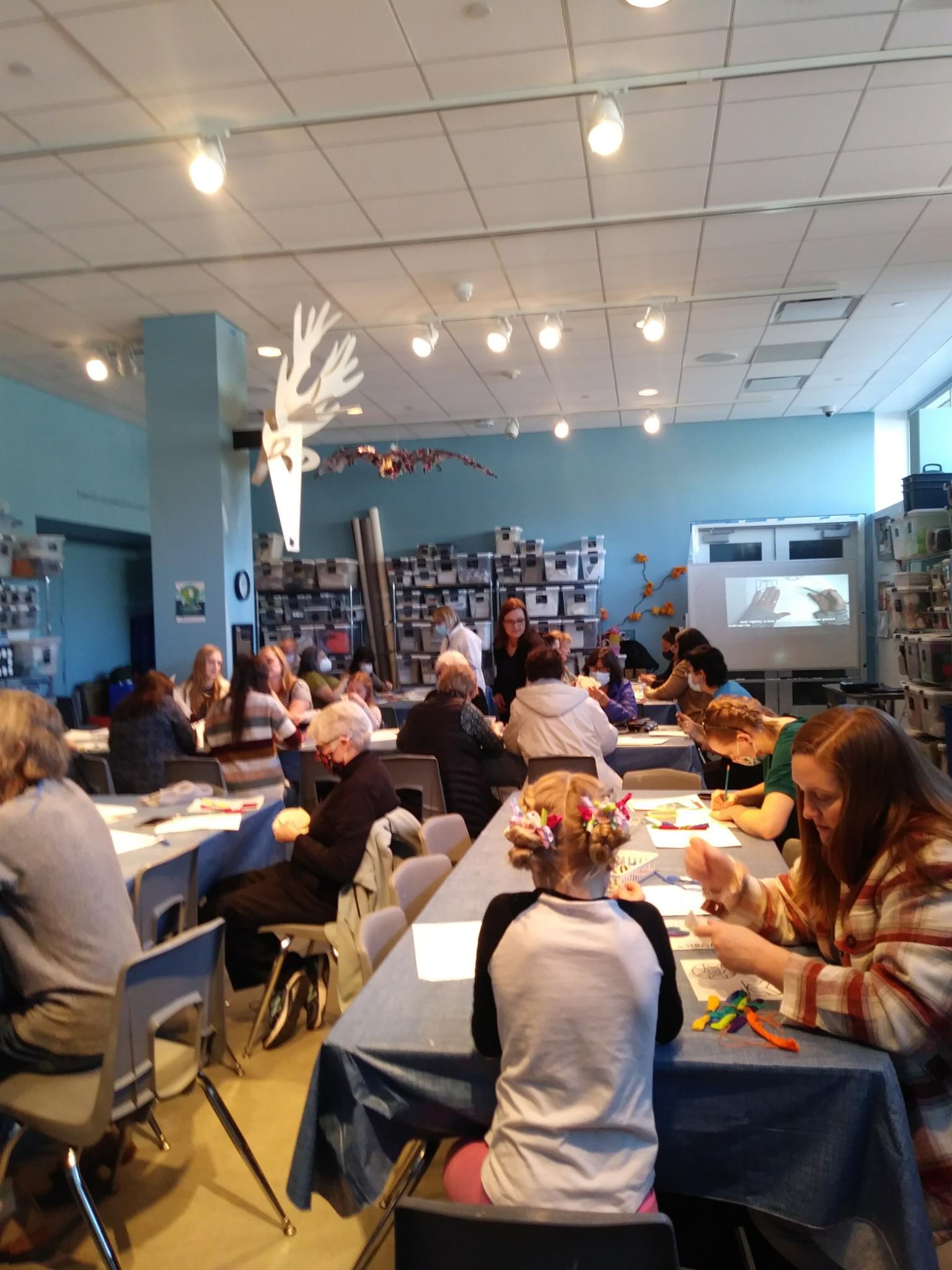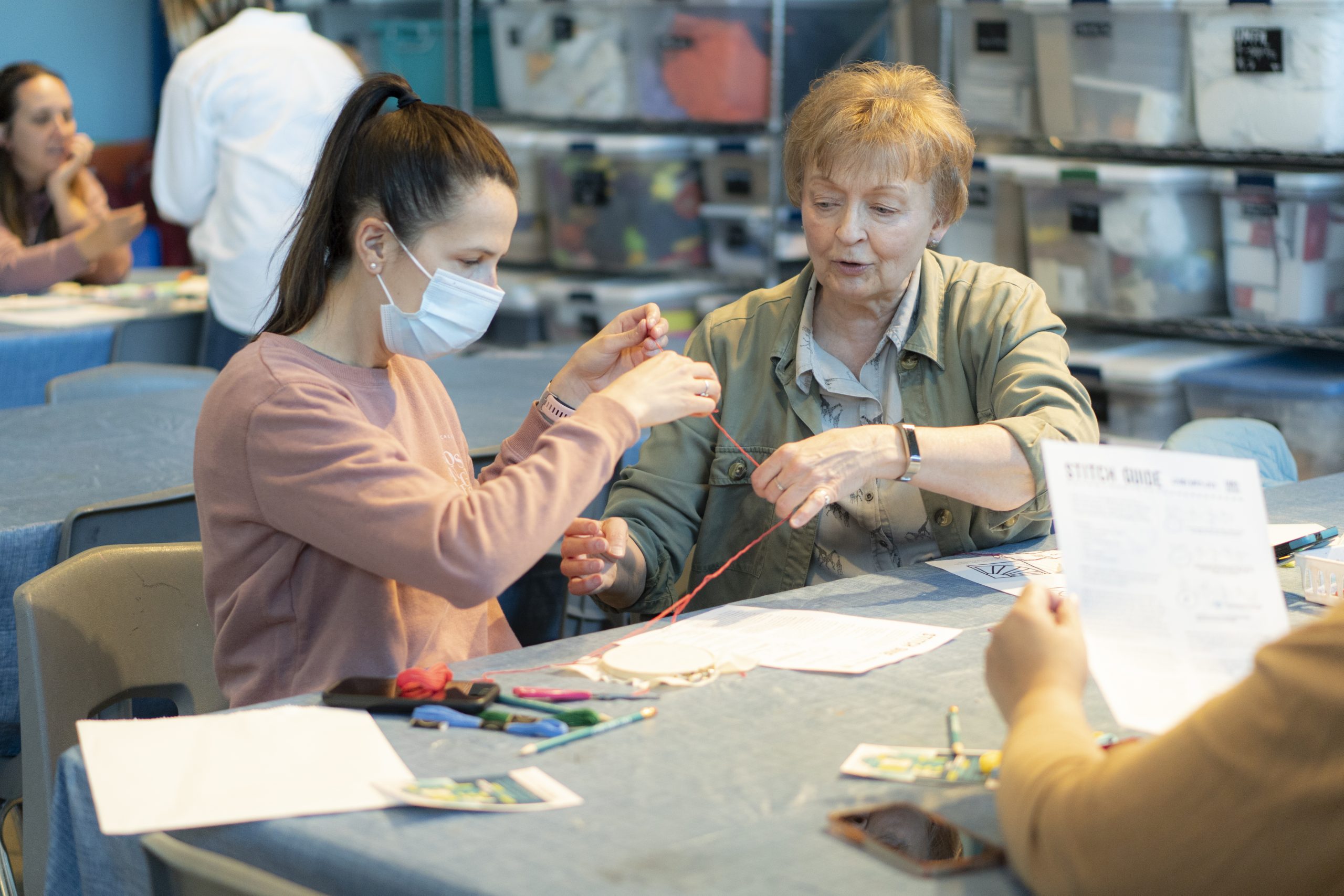 For this Sew Saturday event on opening day of Handstitched Worlds: The Cartography of Quilts, Craft Lake City helped facilitate a fun embroidery experience for an audience of 230 museum-goers. This was a beginner-friendly, all-ages crafting activity that was directly inspired by the new exhibit.
Upon arrival, participants each received a wooden embroidery hoop, a piece of blank fabric, sewing needle, a Craft Lake City #2 pencil, printed instructions, and a few different colors of embroidery floss to incorporate into their design. Participants chose from 3 quilt block prints that they traced onto the fabric before putting into the hoop to stitch. Craft Lake City modeled the embroidery motifs to be after quilt blocks from 3 of the featured quilts in the new exhibit.
Attendees learned fundamental stitch techniques like satin stitch, straight stitch, & split stitch as they created their very own quilt blocks. To accompany the project, attendees received a printed one-sheet reference page with basic instructions and a list of supplies/resources where they could acquire more to continue their embroidery practice at home.
Utilizing both the printed instructions, quick verbal instructions from the Craft Lake City staffers assisting at the event, and a video component projected onto a wall of the room, event-goers explored the geometry of classic quilting patterns and choose their own way to translate those shapes onto fabric: through creatively-colored outlines by stitching along the lines, filling in the shapes however they pleased!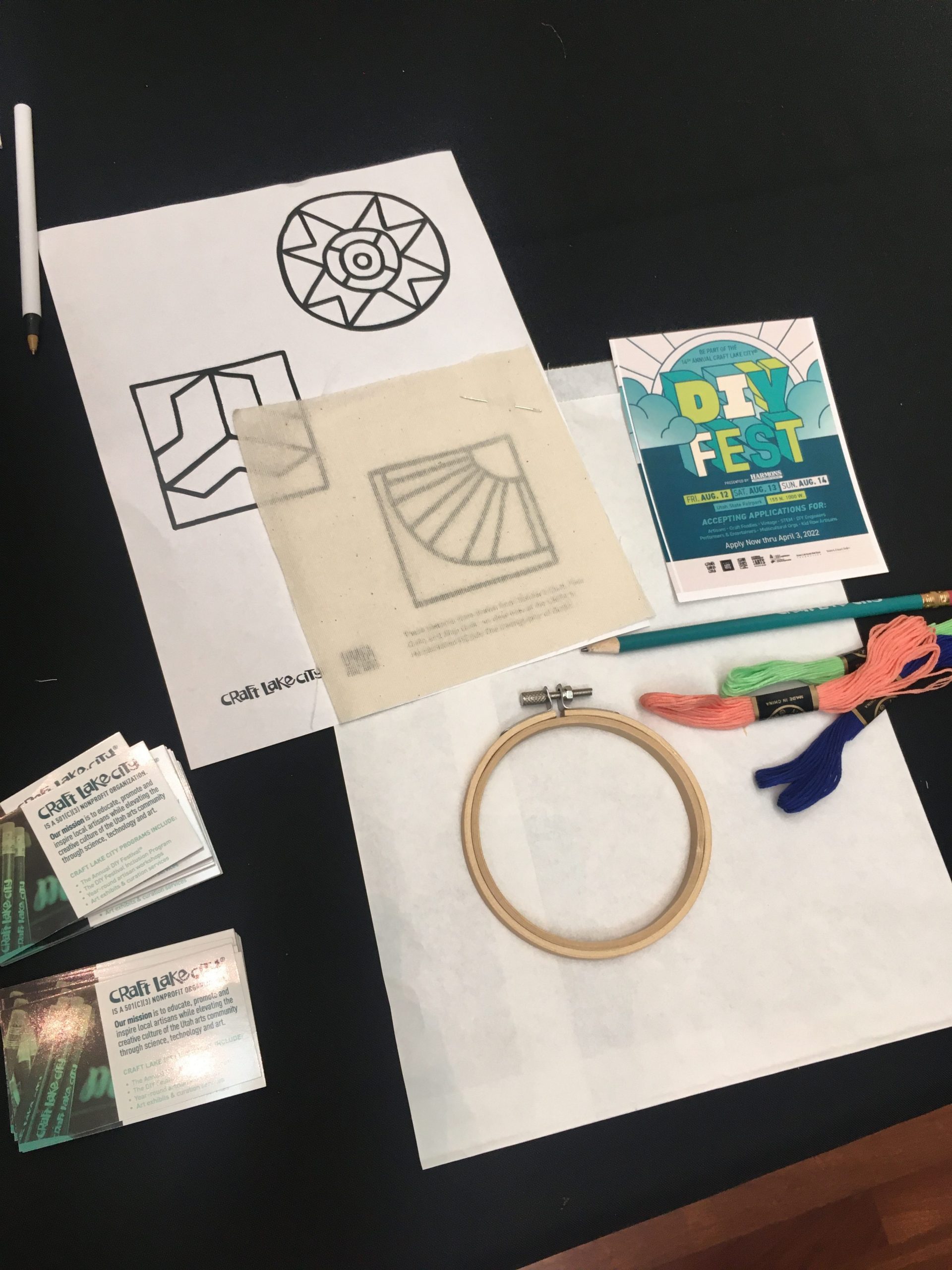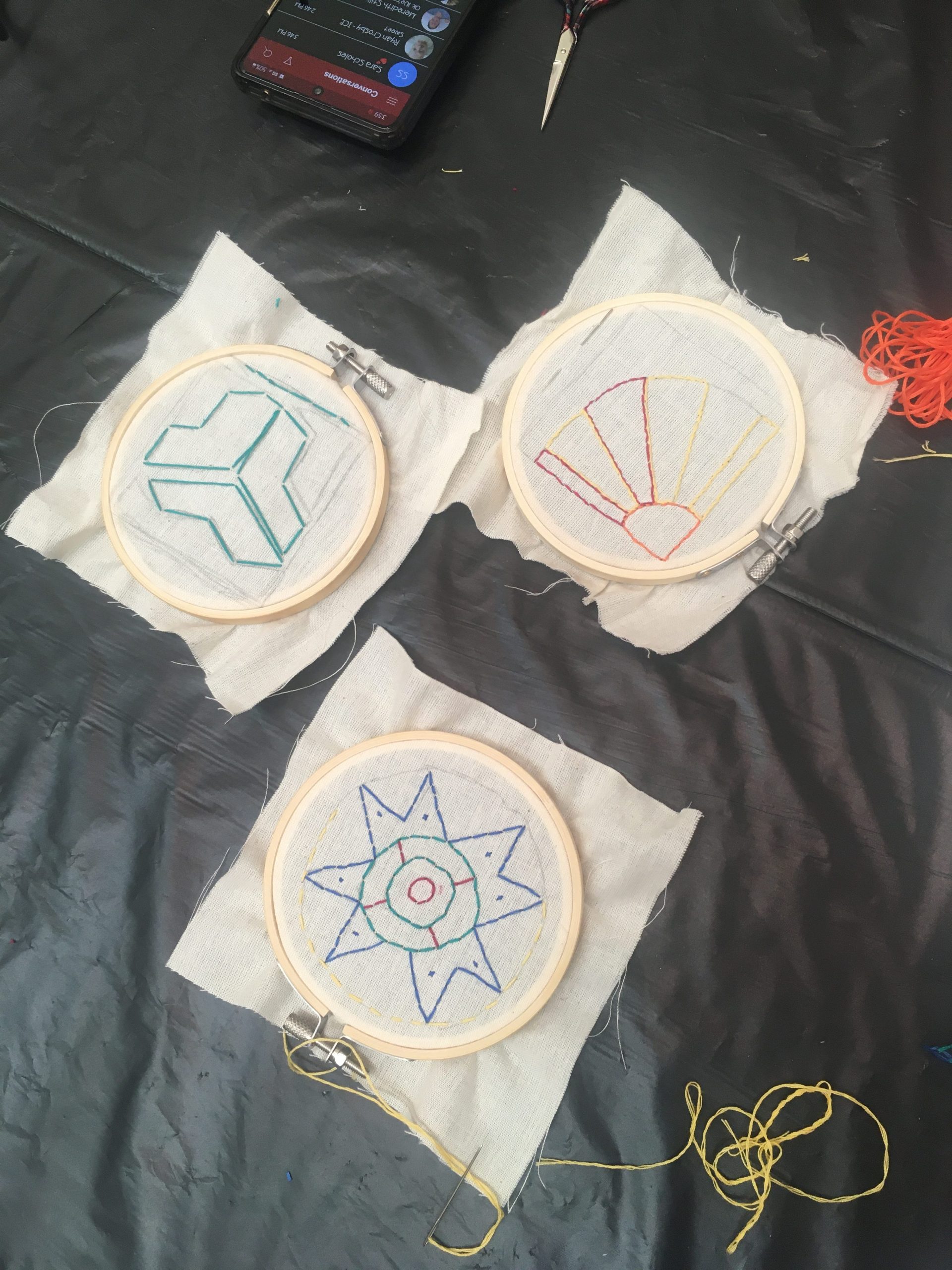 About UMFA: The Utah Museum of Fine Arts (UMFA) at the University of Utah is your destination for global visual arts. From ancient objects to the latest contemporary works, the UMFA galleries showcase the breadth and depth of human history and creativity. The Museum's collection of nearly 20,000 original works of art is the most dynamic in the region. As the fine arts museum for both the state and the University, the UMFA is a vibrant hub for cultural exchange among campus and community audiences. For more information, visit https://umfa.utah.edu/