Curation
In an effort to elevate Utah's creative culture, Craft Lake City participates in a variety of curatorial projects in Salt Lake City and beyond. From maker markets and studio spaces to special exhibitions and community events, Craft Lake City works with community partners to create new opportunities for Utah's top makers to showcase their work. If you are interested in collaborating with Craft Lake City on a curatorial project, please email artisancoordinator@craftlakecity.com
Celebration of the Hand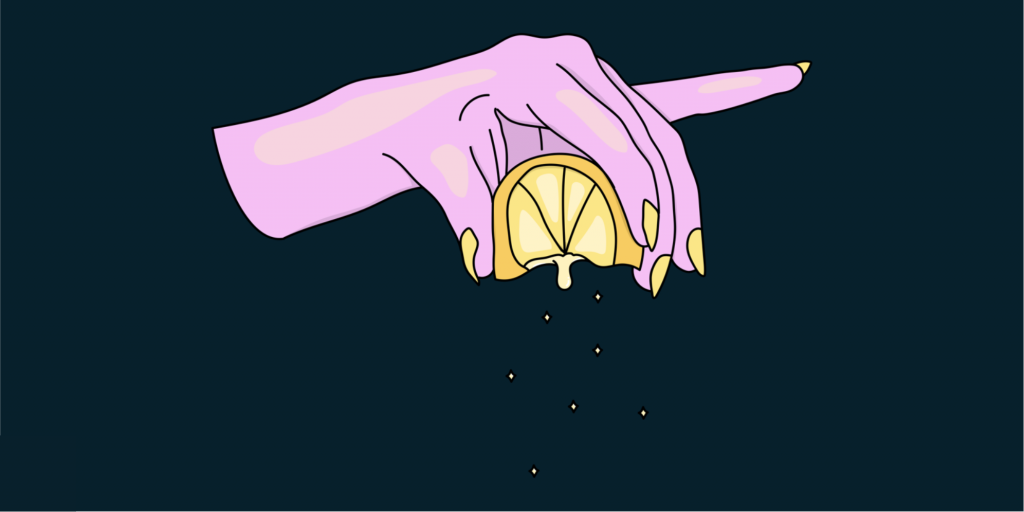 If you have walked or driven along Broadway (300 South) in Salt Lake City, you may have noticed some steel frames, or plakats (the German word for billboard), lining the sidewalks. These plakats are the platform for Craft Lake City's outdoor exhibit, Celebration of the Hand.
The Center for the Living City, in collaboration with Craft Lake City and The Temporary Museum of Permanent Change, curate this rotating outdoor art exhibition for the Salt Lake community. The exhibits feature visually inspiring and interactive artwork meant to engage viewers and passersby, and provide the local artisan community a venue to showcase their talent and contribute to the city's cultural enhancement. The artisans build upon Jane Jacobs' ideas of self-organized city planning in their work, as they design opportunities for animating the evolving cultural district of downtown Salt Lake City. The exhibit allows the public a first-hand experience of Jane Jacobs' vision of self-organized urbanism as the plakat artisans contribute to the city landscape and essentially become city builders themselves. If you are interested in learning more about Jane Jacobs' work, visit the Center for the Living City's web site: http://centerforthelivingcity.org/.
The plakats are installed adjacent to the sidewalks in downtown Salt Lake City, and are located on the North and South sides of Broadway (300 South) between 200 West and 200 East. The exhibit is open to the public 24 hours a day 7 days a week, and is free of charge.
View Exhibits
Local Voices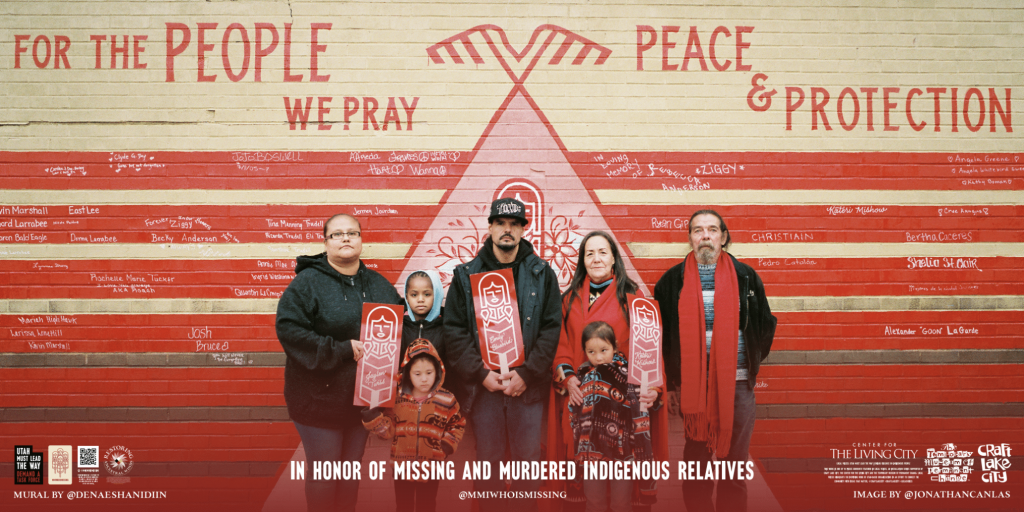 Local Voices is an installation series supported by Craft Lake City, The Center for the Living City and The Temporary Museum of Permanent Change. Local Voices highlights the inspiring work of Utah-based organizations in an effort to connect the community with ideas that matter. All Local Voices installations are displayed in fourteen metal frames adjacent to the sidewalks in downtown Salt Lake City. They are located on the north and south sides of Broadway (300 South) between 200 West and 200 East. Local Voices installations are open to the public 24 hours a day 7 days a week, and is free of charge.
Are you a local non-profit organization interested in getting the word out about your programming? Contact Craft Lake City about becoming a Local Voices partner to display your messaging in our 4×8' streetside frames along Broadway! Send your inquiries to artisancoordinator@craftlakecity.com
View Exhibits
Project Open
Craft Lake City has partnered with Giv Group, a local developer and non-profit organization, to create awareness in Utah's creative community about a new housing complex called Project Open.

Craft Lake City seeks to foster Utah's art communities and believes quality housing is a component of such fostering. Craft Lake City believes Project Open will provide a unique and moderate housing alternative for Salt Lake City's artisans, doers, makers and thinkers.

Project Open, located at 355 North 500 West in Salt Lake's Guadalupe Neighborhood, is 100% solar powered and in close proximity to both Frontrunner and Trax, and features single bedroom, pet-friendly apartments for rent at rates ranging from $500-$900 a month, depending on tenant income qualifications.
Project Open resident amenities include:
A historic community clubhouse
Fully-equipped gym
Communal sunset decks
Community gardens
Rapid EV (Electric Vehicle) charging station
Bicycle repair stations
Secure parking
14 leasable artist studios (must be a resident of Project One apartments in order to lease)
Apartment units are also built and equipped with:
Expansive windows
Ample closet and storage space
An oversized tub
Granite and quartz countertops
Stainless steel appliances
A washer and dryer
Nest temperature control unit
There is a $35 nonrefundable application fee, and a $100 deposit is required to reserve specific units. Move-in will begin January 1, 2018.

Project Open also contains 14 artist studios for rent above the historic clubhouse. Craft Lake City will work with Giv Group to envision and curate Project Open's studio space community and will be releasing a separate application process with parameters and guidelines for these studio spaces. In order to apply for the studio space you must be a tenant of a Project Open apartments.

Interested future residents can pick up an application or contact the Project Open leasing office at (801) 916-5148, Monday thru Friday from 10 a.m. to 3 p.m., or by email at projectopen@emg-apts.com. All questions and requests for more information on living at Project Open can also be answered by the leasing office.
Project Open
The Blocks Kiosk Project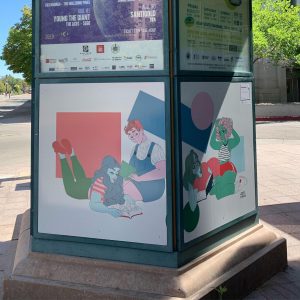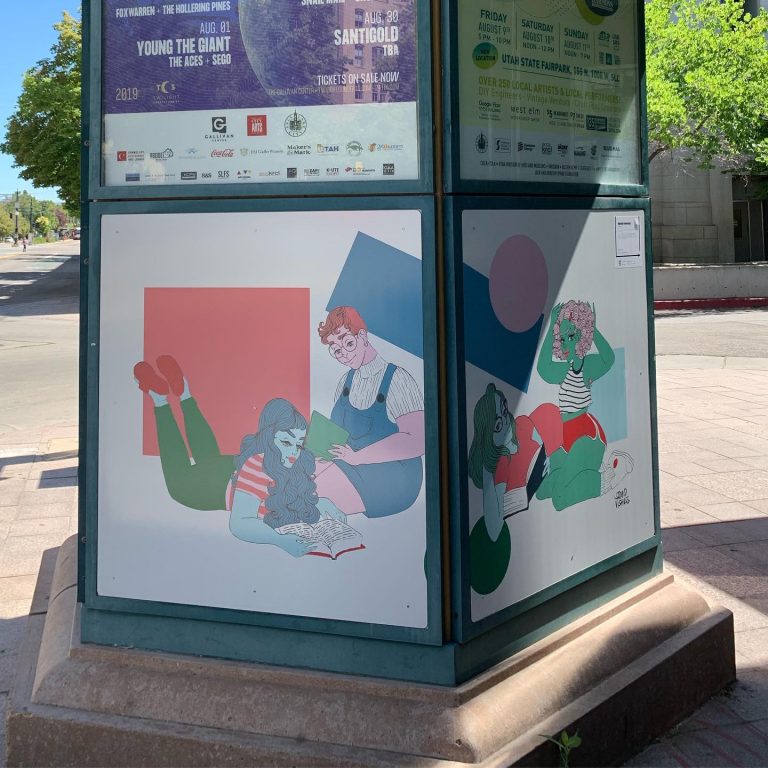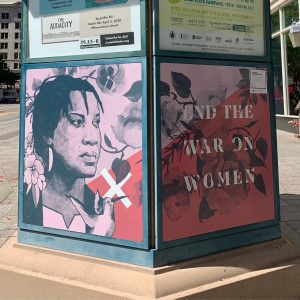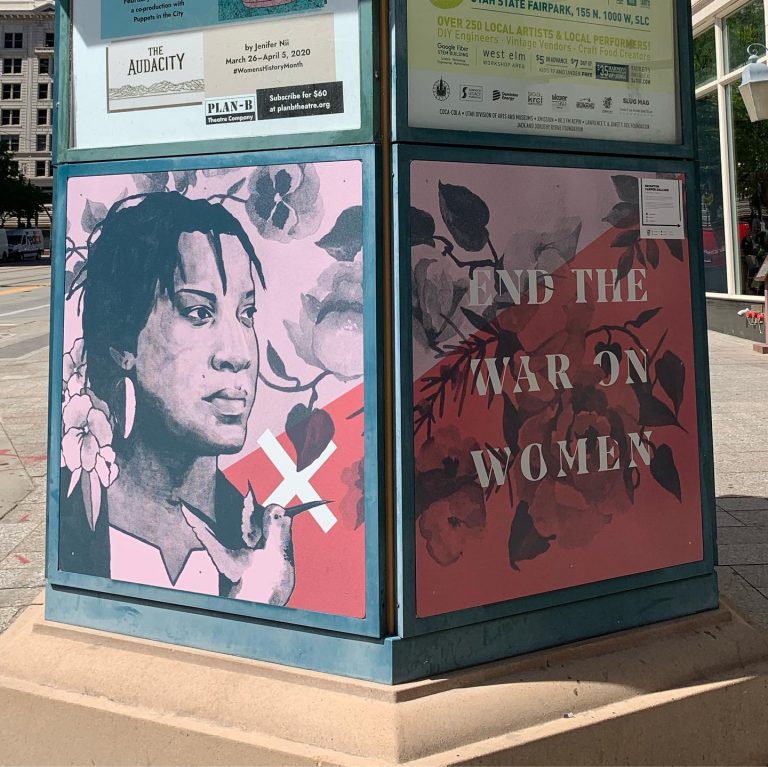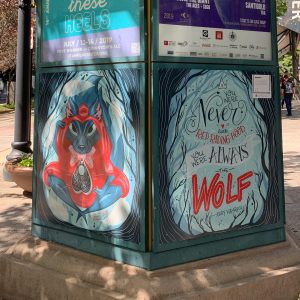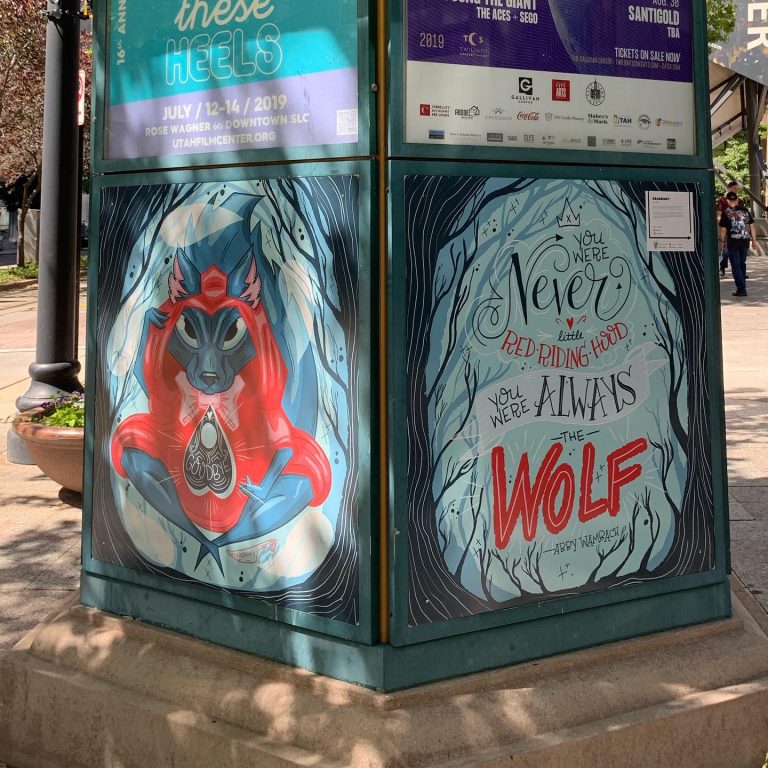 Craft Lake City partnered with The Blocks to present Feminine Focus, an exhibition that explores themes of identity, empowerment, community and feminism. Displayed in kiosks along Main Street in downtown Salt Lake City, Feminine Focus features work by eight local artists: Ashley Love, Brighton Carper Ballard, Deadbinky, Heather Mahler, Squid Vishuss, Tiny Messy, Tragic Girls and Veronica Perez. The Blocks programs artwork in the downtown kiosks on a seasonal basis, presenting an opportunity for the local creative community to introduce more dialogue, color, and voice into Salt Lake City's downtown atmosphere and public realm.
Learn More about Feminine Focus