The 13th Annual Craft Lake City® DIY Festival® Presented By Harmons is scheduled to take place at the Utah State Fairpark on Fri., Aug. 13 from 5 p.m. to 10 p.m. Sat., Aug. 14 from 10 a.m. to 8 p.m. and Sun., Aug. 15 from 10 a.m. to 6 p.m. Don't miss your chance to attend Utah's largest, local-centric, three-day arts festival!
For accessibility info click HERE 
Salt Lake County Health Department will be on site at the 13th Annual Craft Lake City DIY Festival Presented by Harmons on Fri., Aug. 13 and Sat., Aug. 14 to provide free vaccinations to attendees.
DIY Festival Hours:
Friday, August 13 – 5 p.m. to 10 p.m.

Saturday, August 14 – 10 a.m. to 8 p.m.

Kid Row 10 a.m. to 2 p.m.

Sunday, August 15 –  10 a.m. to 6 p.m.
Participants
The DIY Festival is a celebration of Utah's creative community. Local artisans, performers, food vendors and DIY engineers are an important part of the Festival experience! Click below to explore our featured creatives and participants at the 11th Annual Craft Lake City DIY Festival.
Craft Lake City Announces
Ritt Momney at the DIY Festival 
The project of Salt Lake–based musician Jack Rutter, Ritt Momney has been garnering popularity and acclaim on the heels of his successful cover of Corrine Bailey Rae's "Put Your Records On."
Purchase General Admission  tickets to see Ritt Momney perform at the DIY Festival on Fri., Aug. 13.
Level up and see Ritt Momney perform from the Harmons VIP Lounge.
The Harmons VIP Lounge offers attendees access to an autograph session with Jack Rutter of Ritt Momney, two complimentary cocktail tickets, shaded seat access with priority view of the stage for Ritt Momney's performance and craft food bites from 10 different local craft food purveyors hand-selected by Harmons.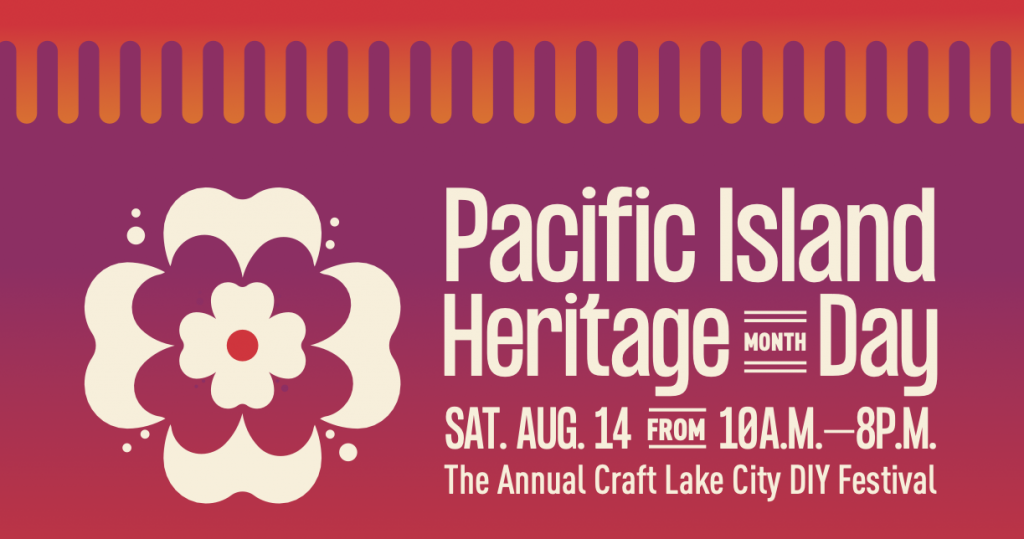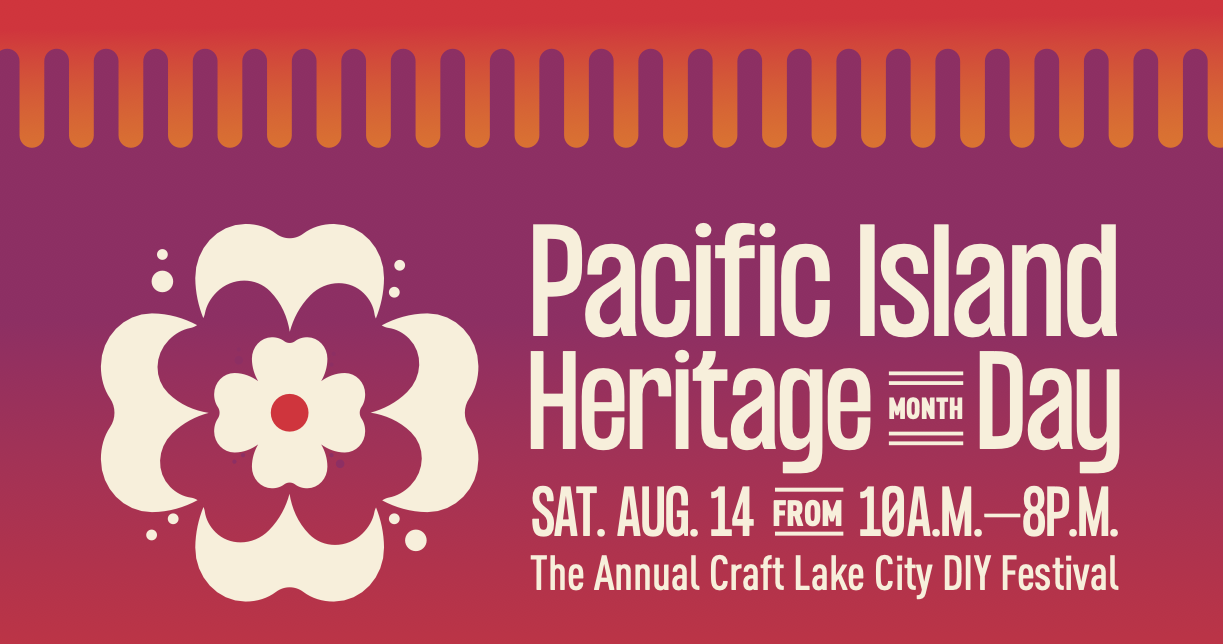 Pacific Islander Heritage Month Day at the
13th Annual Craft Lake City DIY Festival Presented by Harmons
On Saturday, August 14th from 10 a.m. to 8 p.m. attendees of the 13th Annual Craft Lake City DIY Festival Presented by Harmons will have the opportunity to visit six Pacific Islander cultural stations. These stations will provide cultural information about the specific island they are a part of, a make and take craft  that participants can engage in and art for purchase.
There will be three festival food booths providing delicacies from organic drinks that connect the nostalgia and traditions of Oceanic flavors to Hawaiian Kine food to cakes and flan. These festival food vendors will be at the festival on Saturday only!
Early in the afternoon on Saturday, Aug. 14 he SLUG Mag stage will feature three Pacific Islander performance groups for attendees to enjoy!
Google Fiber Returns as the STEM Building Sponsor for the
13th Annual Craft Lake City DIY Festival Presented By Harmons
Kid Row at the
DIY Festival
Kid Row gives creatives, ages 14 and under, the opportunity to participate as official festival artisans and share their work in a large festival setting. This year, 30 featured local artisans will display in Kid Row, presenting work that spans various categories including artwork, skincare and body products, ceramics, craft food and more.
Kid Row takes place Saturday, August 14 from 10:00 a.m. to 2:00 p.m. in the grassy area near the North Entrance of the DIY Festival grounds.
Find the full list of Kid Row Exhibitors here
DIY Festival Workshops
Engage your creativity by taking a hands-on craft workshop with a top local artisan! Learn how to make resin earrings, bath bombs, hand-bound leather journals and more! When purchased in advance, your workshop ticket includes general Festival admission. Click below to see the full list of DIY Festival Workshops!
The Best Friends
Save Them All Dog Park
Craft Lake City is pleased to announce its new partnership with Best Friends in Utah in hosting the first-ever dog park at the 13th Annual Craft Lake City® DIY Festival® Presented By Harmons. This year, festival attendees are invited to bring their well-behaved dogs to join in for the fun by purchasing a Dog Ticket (accredited service dogs receive free admission to the Festival). Canine visitors will have access to the Best Friends Save Them All Dog Park, where they can
Hydrate
Enjoy some downtime cooling off in the shade and relieve themselves
Participate in a special take-and-make station for dog owners.
Craft Lake City is proud to be partnering with Best Friends in their mission to champion compassion for animals in shelters and help make Utah a no-kill state.
"Leave Your Mark Park" Kids' Area Presented by Mark Miller Subaru
The Leave Your Mark Park is a hands-on play area for children to learn about the power of "giving back." Inspired by the mission of the Subaru Love Promise, the Leave Your Mark Park invites children of all ages to participate in a variety of fun, interactive DIY crafts, while parents/guardians and older siblings learn more about each of Mark Miller Subaru's 2021 Love Promise charity partners.
Calling All Volunteers
Join us in celebrating thirteen years of the DIY Festival! Volunteers are the backbone of the DIY Festival. They assist in all areas including helping in STEM, assisting with production and Festival set-up, artisan load-in/out, decoration install, food and beverage trailers, ticketing and door greeters, VIP Area, face painters, Kid's Area safety enforcers, Green Team, and so much more!
We have something to fit everyone's likes and interest and offer shifts as short as 2-hrs long with included admission to the Festival. Click below to become a DIY Festival volunteer today!
Become a Sponsor
We are always on the lookout for creating partnerships with those who value contributing to their local community!
Do you have something you're excited to share with our craft-loving audience? Be involved in the 13th Annual Craft Lake City DIY Festival Presented By Harmons.
Contact us to discuss your ideas for becoming a part of Utah's Do-It-Yourself movement.
Follow Us for Festival Updates
↑ Back to Top