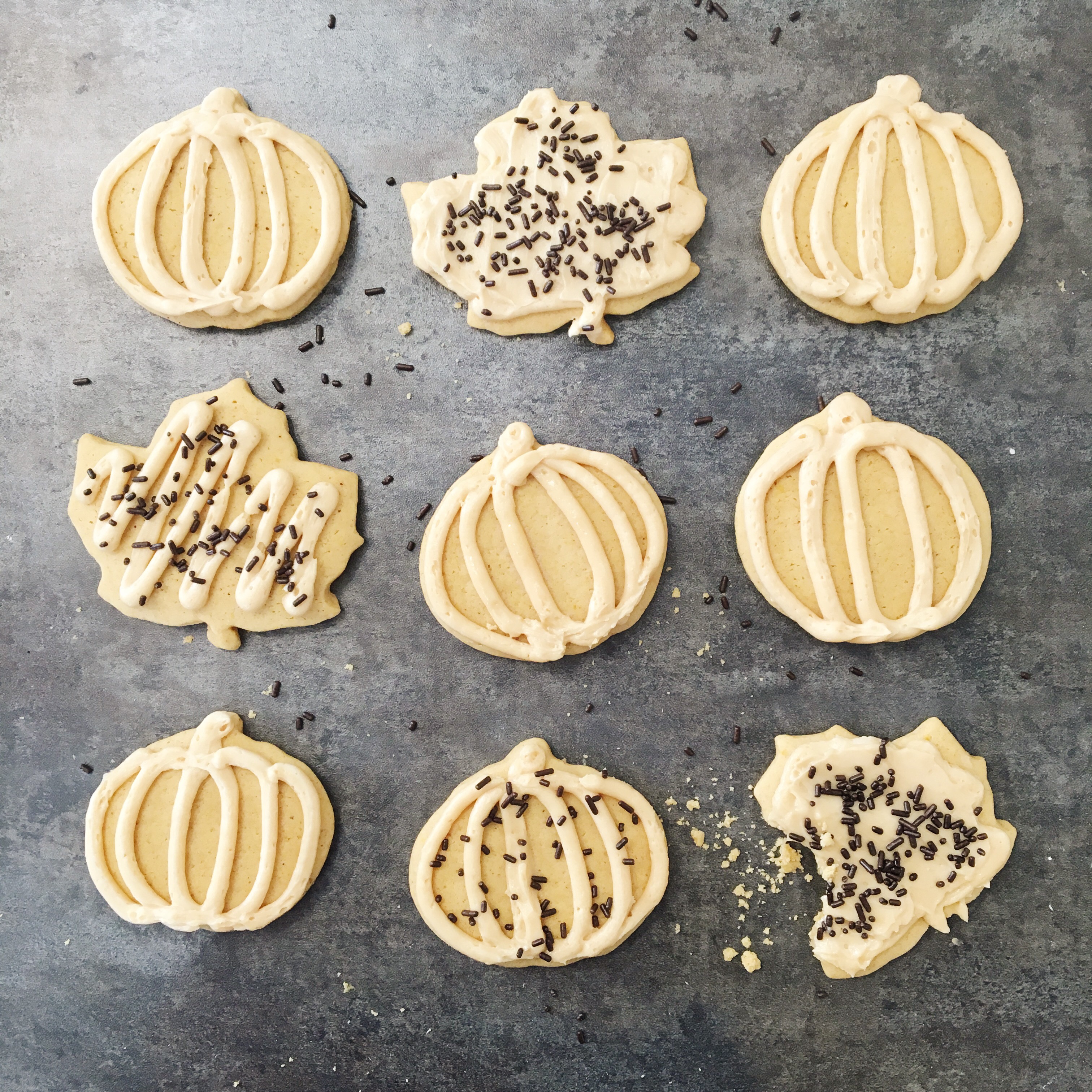 It's that scary time of year again! Halloween is just around the corner. You've probably heard the term "All Hallow's Eve" before, right? Before October 31 became the holiday known as Halloween, November 1 was All Saints' Day—a day to honor saints and martyrs, the night before was called All Hallow's Eve. "Hallow" means "to honor as holy." Though the holiday is now mainly celebrated in America, it originated with the Celts long before it came over to America with the colonies. It was thought that October 31st was the final day of the year, and as such, was the day that the worlds of the living and the dead were closer than ever. After the traditional holiday came to America, when the colonies were founded, it became less about the dead and more about costumes and visiting neighbors (or trick or treating). Today, it is the second largest commercial holiday in the U.S., behind only Christmas. Prepare for the spooky holiday with some creative DIYs including a Pumpkin Sugar Cookie recipe with Hazelnut Frosting to make the most of the scariest time of the year!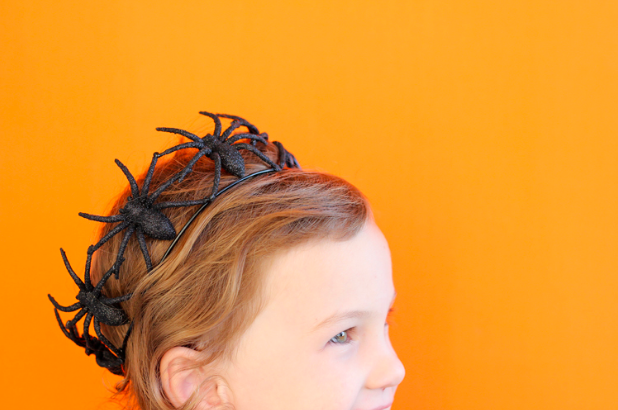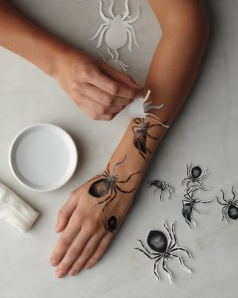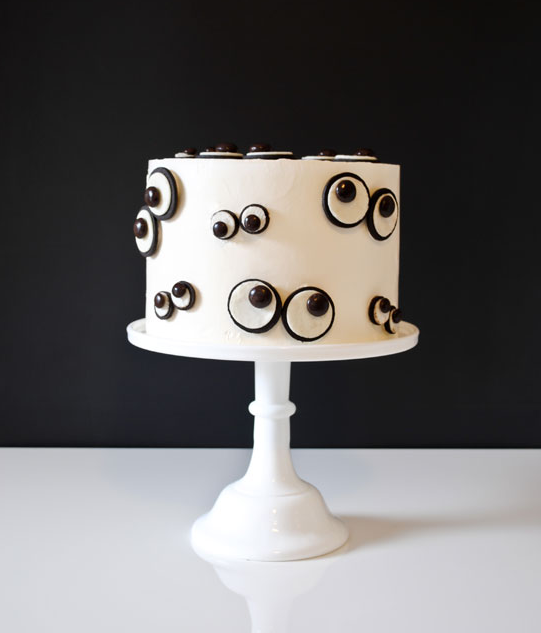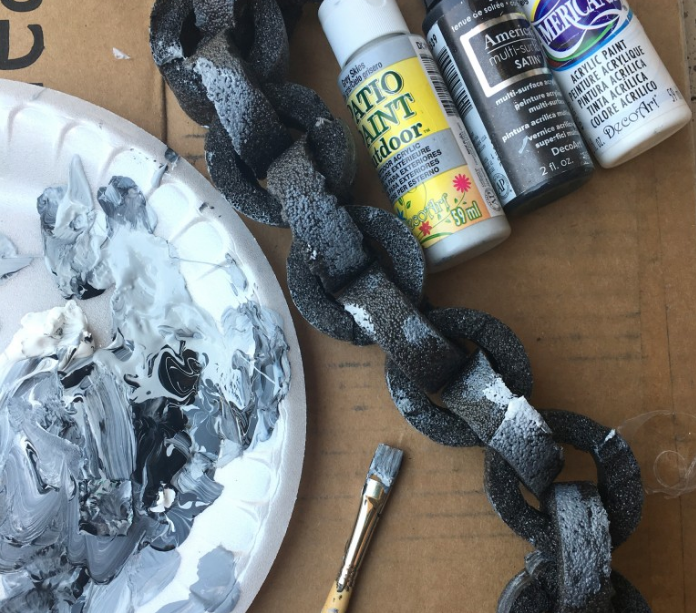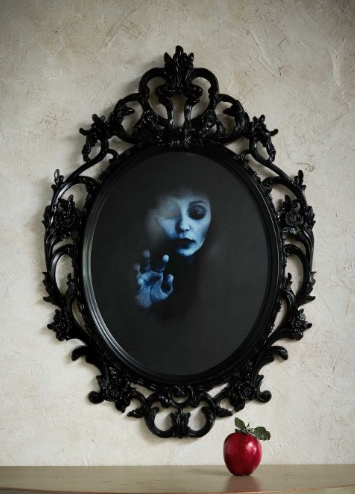 10. Pumpkin Sugar Cookies with Cinnamon Frosting Recipe from Craft Lake City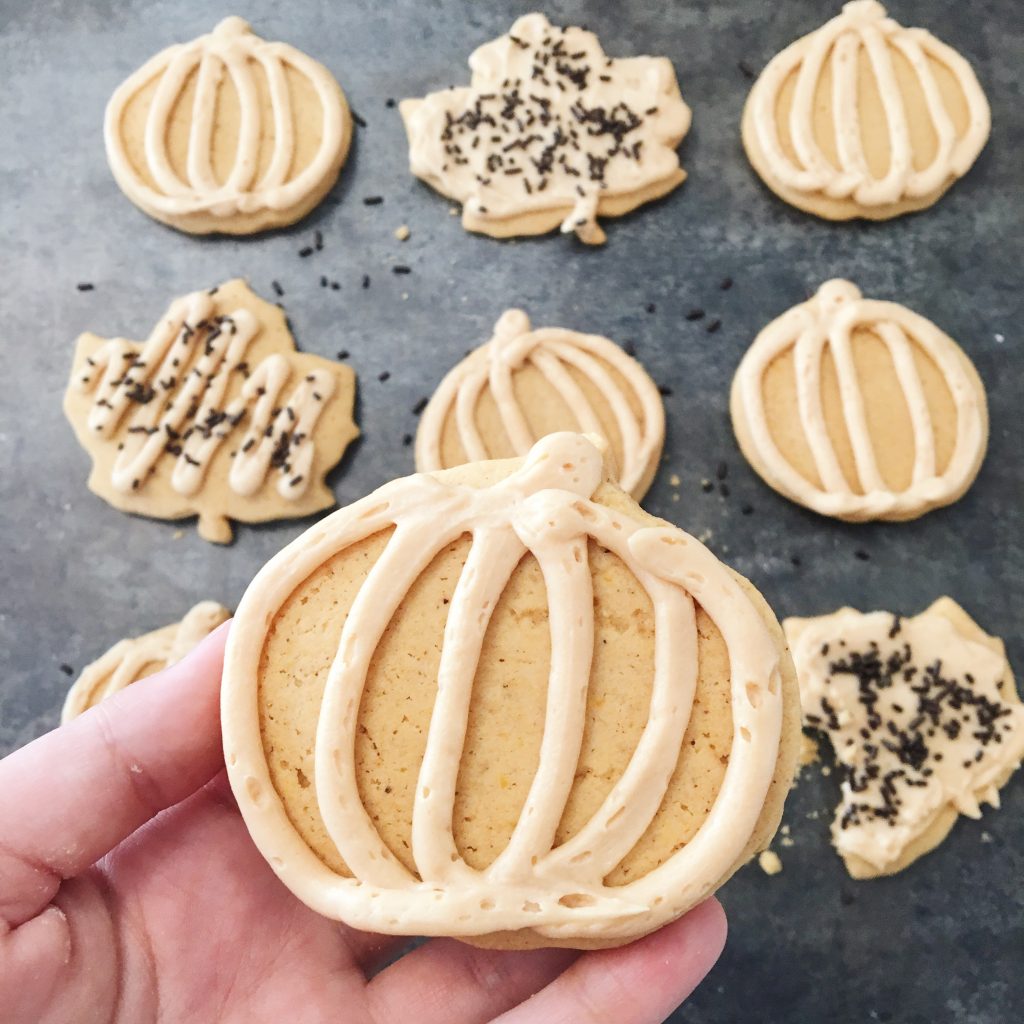 Ingredients for cookies:
1 c. butter, softened
1 1/3 c. granulated sugar
2 egg yolks
2/3 c. pumpkin puree
1 t. vanilla
3 c. flour
2 t. cornstarch
1 t. baking powder
1/2 t. baking soda
1/4 t. salt
3/4 t. cinnamon
1/2 t. nutmeg
1/4 t. ginger
Ingredients for frosting:
2 c. butter
6 c. powdered sugar
2 T. hazelnut flavoring
2 T. milk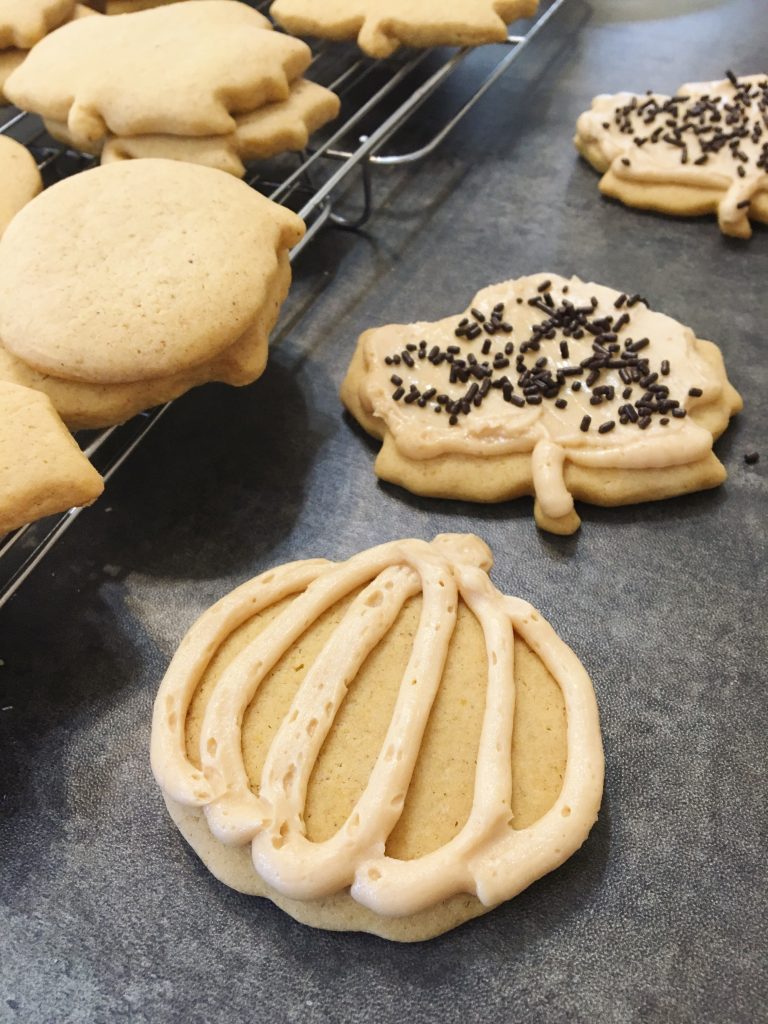 Directions:
Preheat oven to 350 degrees Fahrenheit

In an electric stand mixer with a fitted paddle attachment, beat butter and granulated sugar together on a high speed until light and fluffy.

Add egg yolks. Beat until thoroughly mixed.

Add vanilla and pumpkin puree. Mix on medium speed until incorporated. Make sure you scrape the sides and bottom of the mixing bowl to incorporate all of the sugar/butter mixture! Lumps of butter will lead to runny cookies.

In a separate mixing bowl, combine all dry ingredients: flour, cornstarch, baking powder and soda, and the spices.

With the electric mixer at a low speed, slowly add the dry ingredients mixture to the pumpkin mixture. Mix until just incorporated.

Cover dough and place it in the fridge to chill for about 2 hours. (You can use the dough right away if you are in a hurry, but the cookies will keep their shape better and be easier to roll out if the dough is chilled.)

Roll out dough to about 1/4" thickness and cut into desired shapes. (I did pumpkin shapes!)

Place cookies on baking sheet lined with a parchment paper.

Bake for 8-10 minutes.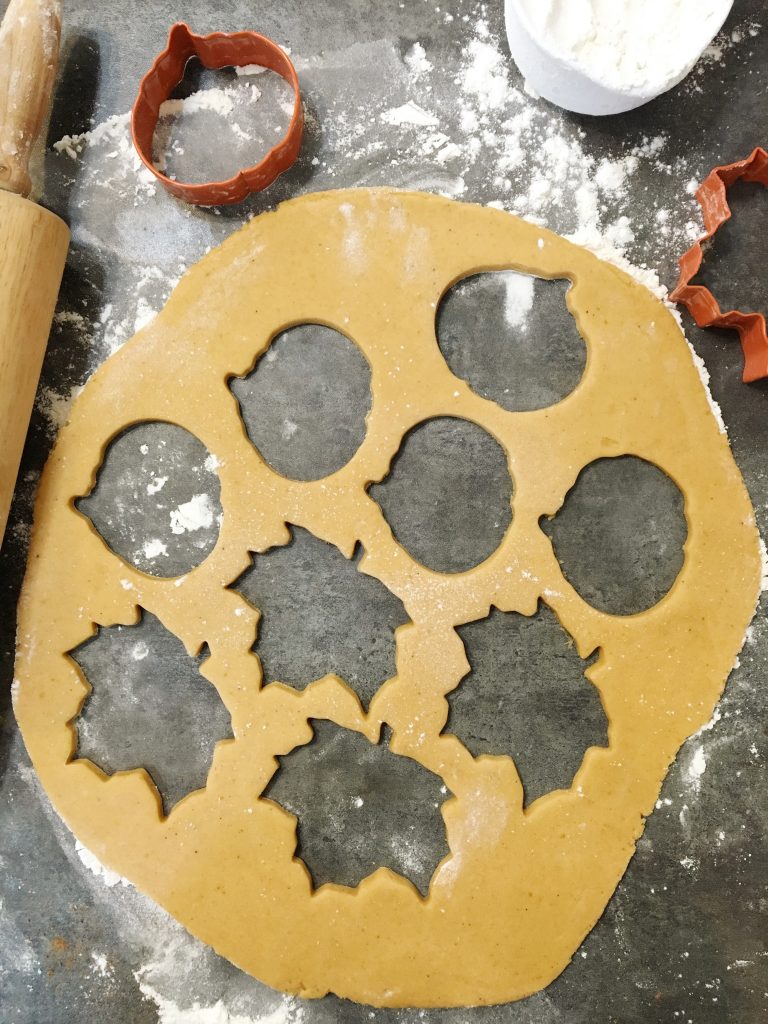 For Frosting:
In an electric mixer with fitted paddle attachment, beat butter.

Add powdered sugar slowly on a low speed to avoid being sprayed in the face with powdered sugar.

Once the sugar and butter are incorporated, then add hazelnut flavoring.

Beat on high until frosting is fluffy. (About two minutes.)

Frost your cookies and eat up!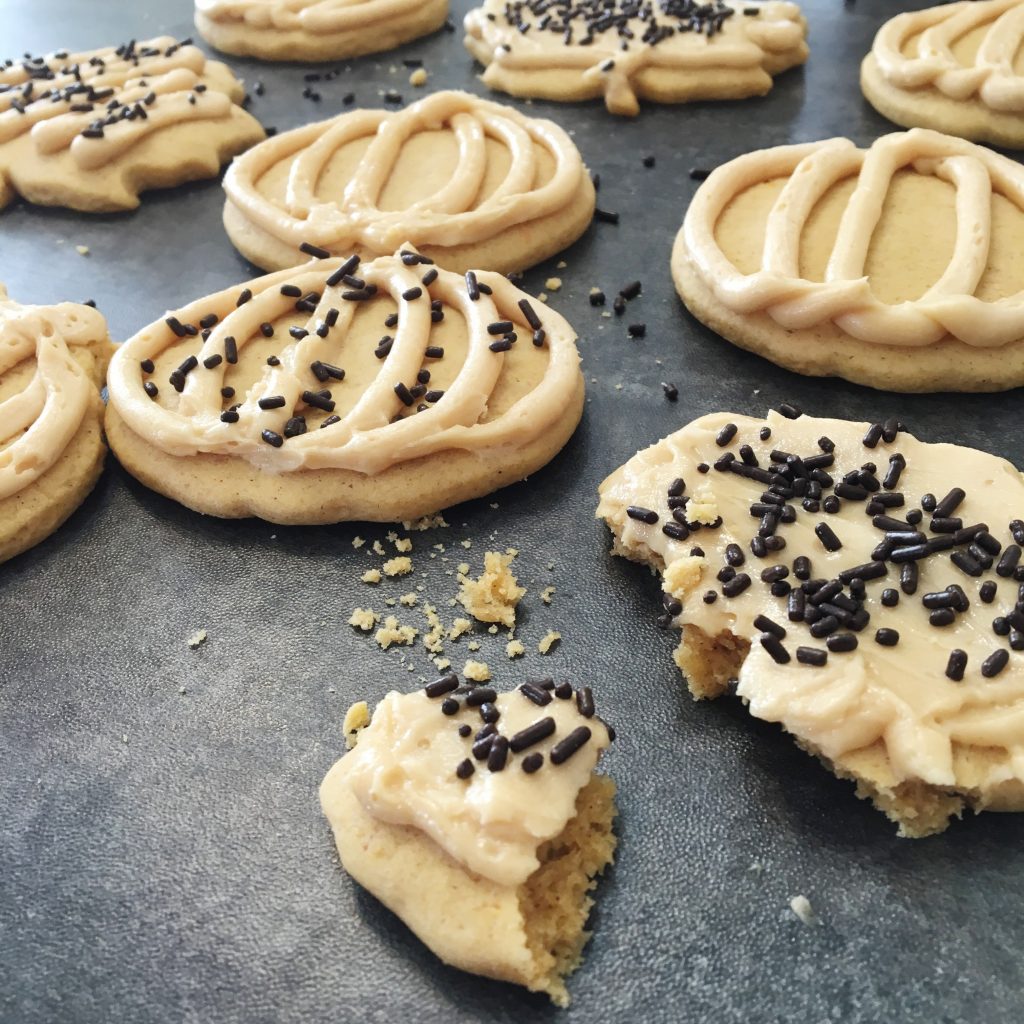 Organizational Support Provided By: