The 10th Annual Craft Lake City® DIY Festival® Presented by Harmons and Mark Miller Subaru is fast approaching, and we want to share how you can make the most of it! Gather your friends, grab your family, bring your kids and get ready to shop local at the best and biggest DIY Festival yet. Get your tickets here.
1. See the cutest crafters around at Kid Row.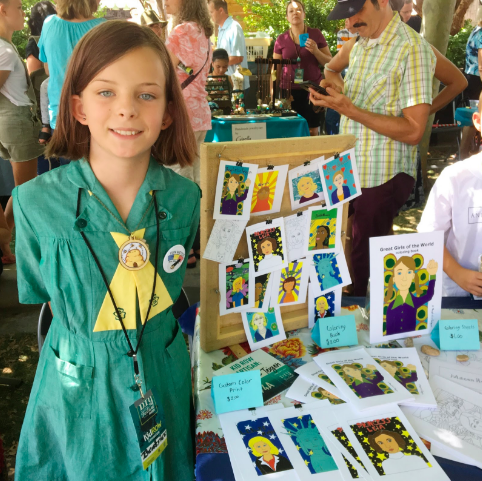 Kid Row, not to be confused with the Kids' Area, is taking place from 12 p.m. to 4 p.m. on Saturday, August 11. Kid Row will feature little local makers ages 14 and under selling their own handmade wares. Find some of the best Festival treasures and support the future of local art! From slime to homemade sandwiches to coloring book pages featuring remarkable women, Kid Row has it all.
2. The Google Fiber STEM Building and STEM crafts!
Learn to make slime or a battery-powered toy car with bottle caps in the Google Fiber STEM Building, where art and science combine.
3. Live performances!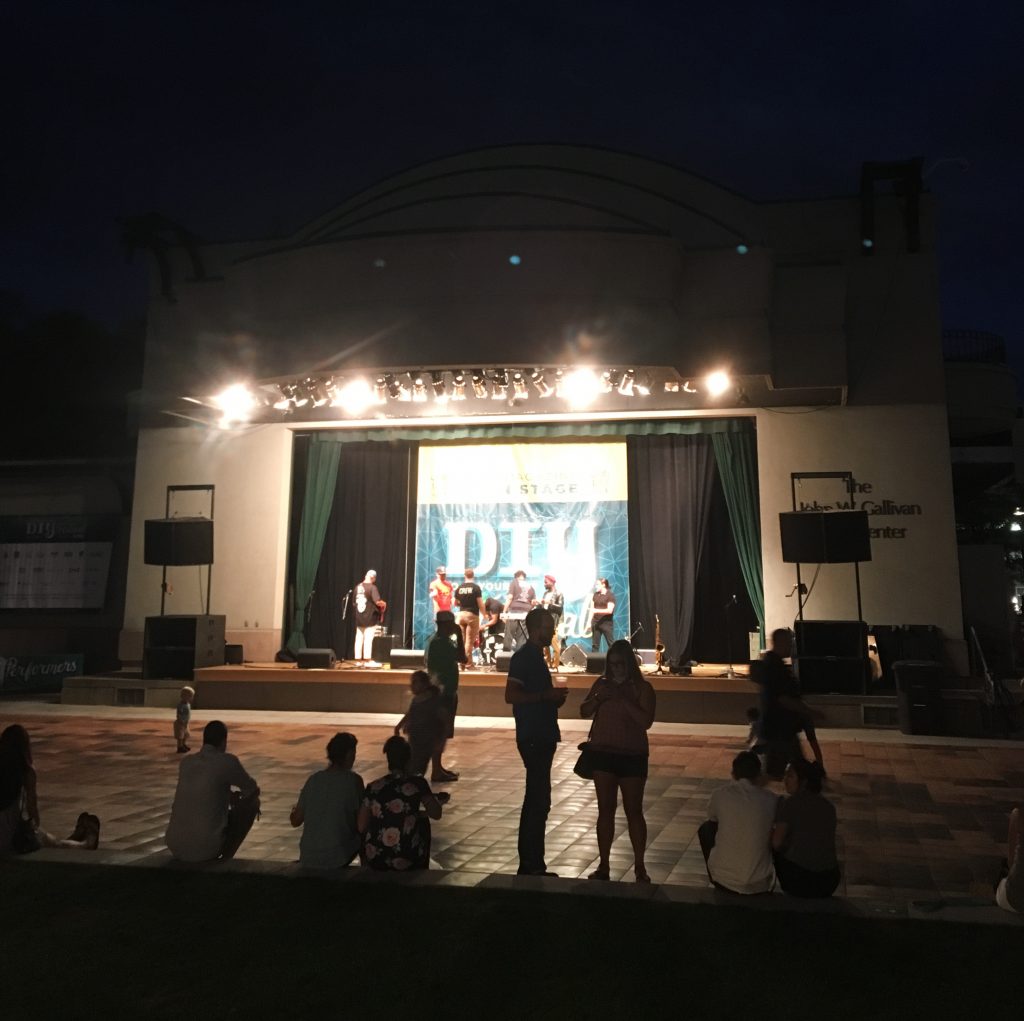 There are two stages at the #clcDIYfest that will showcase local performers all weekend long. The KRCL Stage is located on Gallivan Avenue and the SLUG Mag Stage is located on Gallivan Plaza in the heart of the Festival. Both stages will feature dancers, DJs, local bands, and more. Join us on the dance floor in front of the SLUG Mag Stage to jam out, or gather on the steps in front of the KRCL Stage to chill out to some live tunes. Find the whole line up here.
4. Food vendors galore!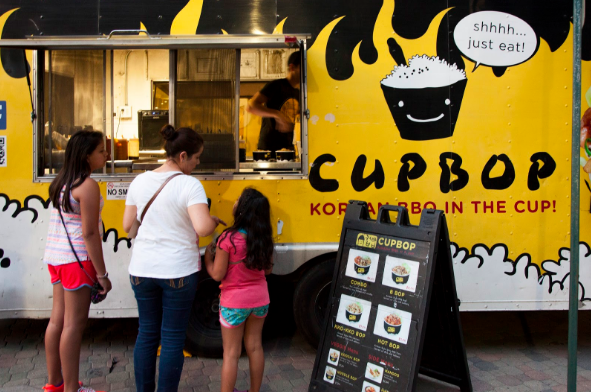 Are you a foodie? Stop by the #clcDIYfest for your weekend meals and you will not be disappointed. Not only are there plenty of food trucks and vendors to choose from, but there are also craft foodies spread throughout the Festival selling their own homemade goodies. Come for food, come for ice cream, come for baked goods, just come and enjoy!
5. Stop by the Copper Palate Press booth for a FREE tote bag and screen printing demonstration.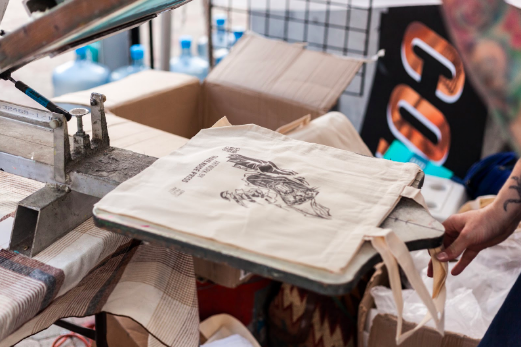 Copper Palate Press is back this year with more screen printing! On Friday, August 10 from 6 to 9 p.m., Saturday August, 11 from 12 to 3 p.m., 3:30 to 6:30 p.m., 7 to 10 p.m., and Sunday, August 12 from 2 to 5 p.m., they will be demonstrating how they screen print by printing the work of DIY Festival artisans onto tote bags that they will then be giving away for FREE! Be sure to stop by to get yours.
6. Ride your bike to the Festival and use the FREE bike valet service!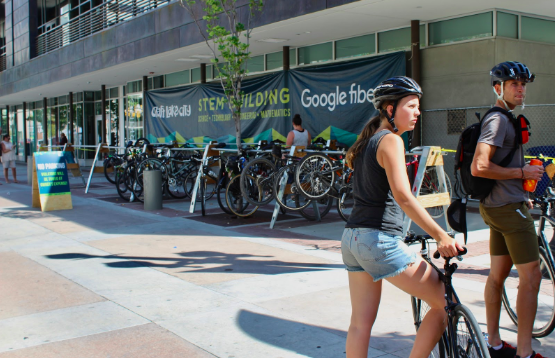 Avoid the nuisance of parking and take advantage of the free bike valet provided by Salt Lake City Bicycle Collective and sponsored by City Creek Center. Find it at the 200 South entrance of the Gallivan Center. Tipping is encouraged. The bike valet closes promptly at 9:30 p.m. on Friday and Saturday and at 6:30 p.m. on Sunday. All bikes must be picked up by then.
7. There are workshops going on DURING the Festival.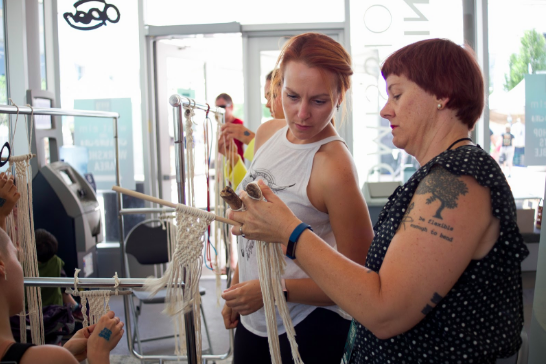 Be inspired by local makers and become a maker yourself at the #clcDIYfest! We will be hosting multiple workshops each day of the Festival in the West Elm Workshop Area. These workshops include journal making, calligraphy, jewelry making, botanical watercolors, cyanotypes, floral design and concrete air planters. Register for any of these workshops and you will also receive admission to the DIY Festival. Find more info and sign up here.   
8. Harmons VIP Lounge.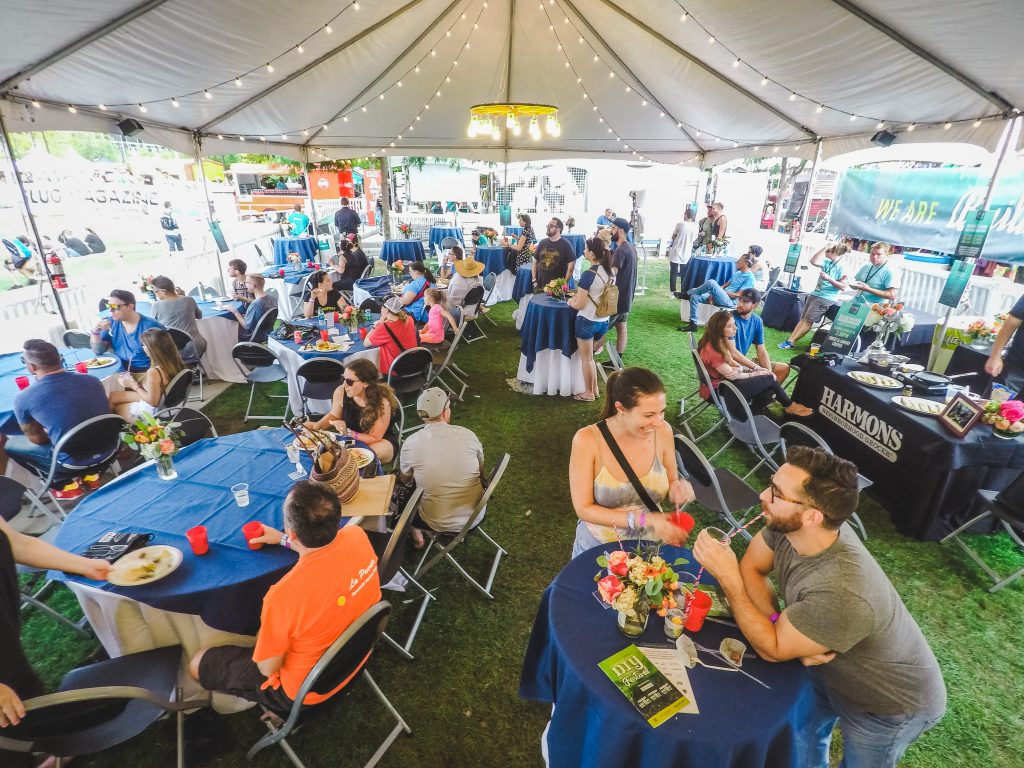 Treat yourself this year and be a VIP at the Harmons VIP Lounge. This area is located in the heart of the Festival with prime seating for the SLUG Mag Stage. Upgrade your DIY Festival ticket to a VIP ticket for $20 to experience craft bites catered by Harmons, as well as craft cocktails, mocktails, and local craft brews. Plus, you can participate in mini-workshops presented by Harmons' awesome chefs. Learn more about the experience here.
9. The Kids' Area is a happening place. 
The Kids' Area at the DIY Fest features crafts for kids, face painting and a bouncy house. Need we say more?
10. A couple hundred local artisans.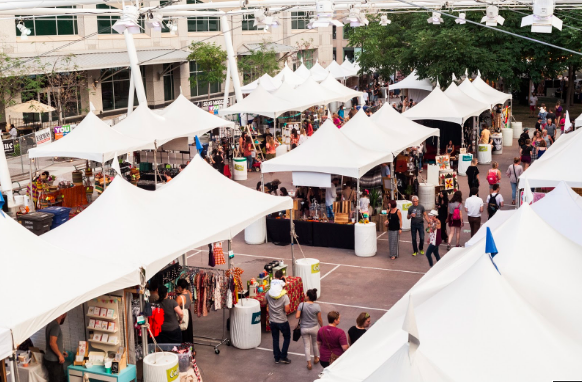 There are so many cool things going on throughout the weekend, but at the heart of the DIY Festival, it's a bunch of local makers doing what they do. This year we are thrilled to feature hundreds of local businesses making everything you can think of from fine art to lipstick to chalk bags. You can find unique, local and beautiful finds here. See who's going to be there on our website.