Craft Lake City DIY Fest Artisan Karen Evans built a career that many people didn't know existed. She shares with us how she went from a line cook to a Food Stylist working with clients like Kate Spade and Time Magazine.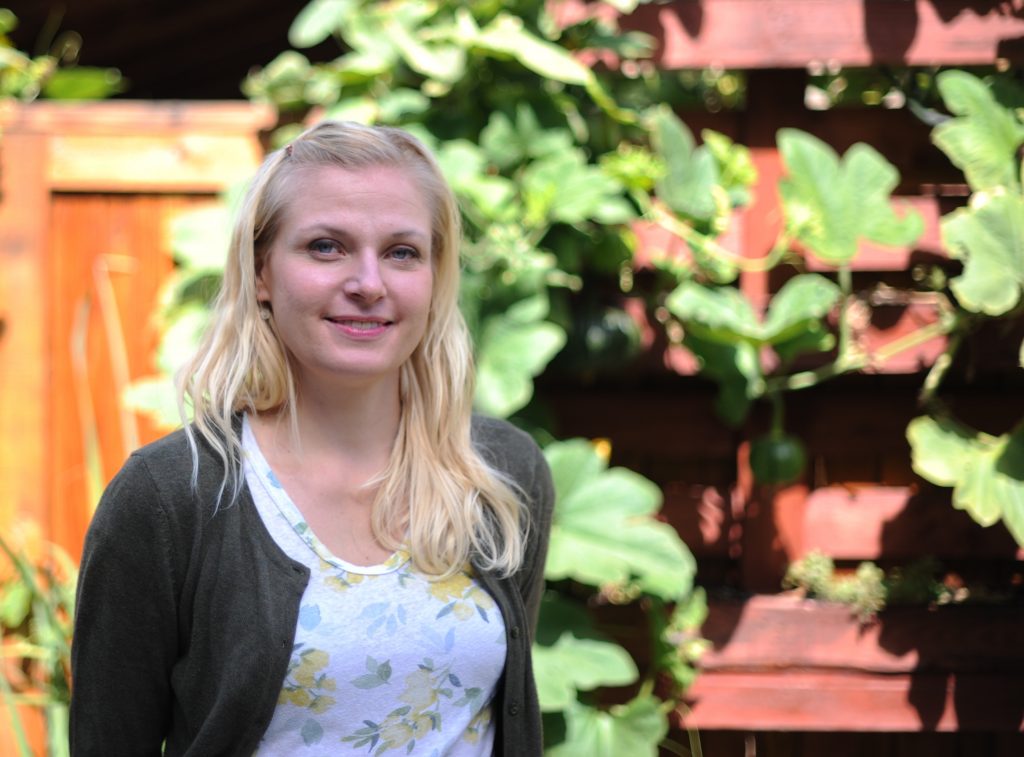 Starting Out
Karen Evans, a 22-year-old culinary school graduate and West Valley native, was bored with life in Salt Lake Valley. Without having even been to the big apple, Evans decided to take a leap and move there. With her suitcase packed and a few shipped boxes, she made her way back east. Evans took her first job in a grilled cheese restaurant as a server/cook. "For the first couple of years, I was just trying to get by. I had some crappy jobs, I worked in a bakery, just trying to make enough money to pay rent." Evans recollects. After a few years of experiencing the city and making due as a line cook, pastry chef, server, and everything in between, Karen decided she wasn't doing what she wanted to do.
With interest in stop-motion film, she started a film program at Hunter College in NY while also working at a bakery. Evans comments, "I was doing a bakery job and it was not a good place and was going out of business. I just wanted to work on stop motion. But the only way you get to work at first is doing unpaid internships. I thought 'How can I afford that? How do people do that?' Then I thought I don't care, I'm just going to do it." Evans continues, "I went part-time at the bakery, and I got this internship for the summer with no money, I got a subway card but that was it. I just decided to do it and be poor and see what happens!"
From Culinary to Stop Motion to Food Styling
Evans internship was working with a stop-motion artist on a film about a garden hose. She exclaims, "It was the funnest job I ever had!" They spent months animating a garden hose and make a children's film. The film was in film festivals and won accolades, but the project was never one about making money. Evans explains that "We were in the same mind space, we just wanted to do this for the fun of doing this and to make something. We weren't worried about making money or anything like that. We didn't really know what we were doing and we just figured it out. Getting 10 seconds of footage on a good day, because that's how stop-motion goes."
After her internship came to an end, her boss approached her and asked Evans what she wanted to work on next. With her interest in film and her background in culinary arts, Evans was interested in being a Food Stylist. "I didn't even know what it was really, I just read about it!" says Evans.
With the connections made on the stop-motion film, Evans was introduced to a Food Stylist for the New Yorker. "She had just lost her assistant so she needed somebody and we hit it off. She was one of the best and I didn't even know!" comments Evans. Karen went to assist Victoria Granoff, a well established Food Stylist. After about a year and half of learning from the best, Evans began to do her own projects in food styling. Within three years, she broke out on her own as a full-fledged food stylist.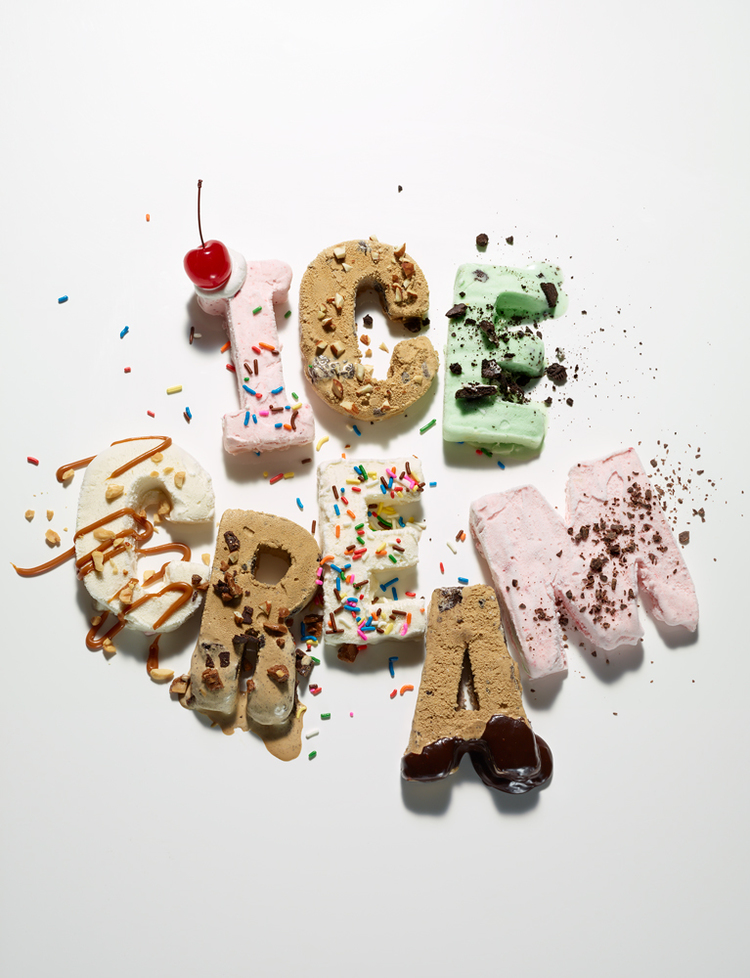 What is a Food Stylist?
As a food stylist, Karen Evans does concept design, product research, food preparation, and of course food styling. Evans says that basic food knowledge and art knowledge is imperative to a food stylist. Commenting on the job, Evans says, "It is freelance, you don't always know what you're doing until a few days before and then all of the sudden you have to go go go. You may have to stay out in the cold and snow, shopping with heavy bags until you find the perfect strawberries. That's the job."
Preparation is a big part of a food stylist's work. Evans continues, "I'd stay up all night baking pies or something and then you get there and you're laying it out and the pie just doesn't work. You don't really need it, so you just don't shoot the pie even though you spent five hours making it perfect. It can be frustrating but that's the job. It's getting all of these options and you don't have to use them all."
Research and food knowledge is important for a food stylist as well. Know what is in season, when and where you can get it, what alternatives are, and how to prepare it are vital. Evans says that she is always making mental notes in her head of things she sees around that might be a good addition to a project, taking note at the Farmer's Market or a local store. Evans also comments, "There is a lot of cooking involved. You need to know how to follow a recipe and how to make it look better." Evans says she will often have a day of hunting down the perfect ingredients, a day of preparing a recipe with the help of assistants, sometimes a 'test day' of testing shots and products to give the client options, and with the help of lighting, props, and skilled photographers, her work in magazine ready.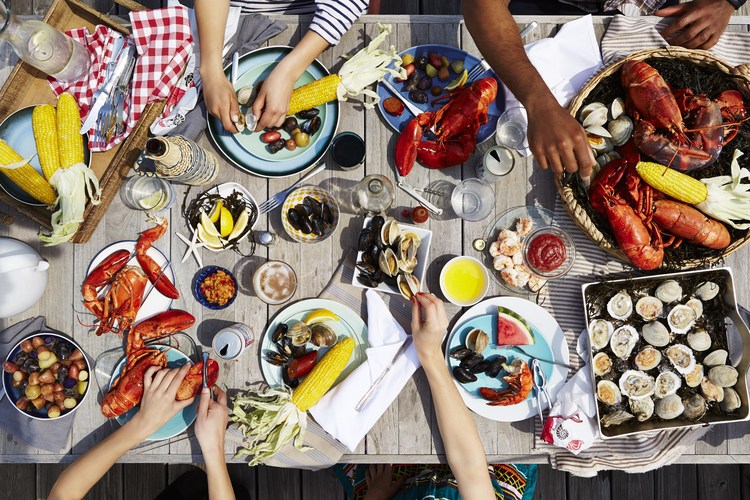 Back to SLC
After a few years of working as a food stylist in New York, Evans made her way back west to Salt Lake Valley. The Salt Lake scene had grown and once again captured her interest. Now living locally, Evans does food stylist work here and still travels to New York regularly to work.
Evans isn't just a food stylist, by hobby she also makes terrariums. With little living space in NY, there wasn't much room for a garden. So Evans made do by making terrariums! You may have seen her selling her mini gardens at Craft Lake City's Annual DIY Fest. See her artisan profile here.  She also recently taught a terrarium-making workshop at the Natural History Museum of Utah in collaboration with Craft Lake City. Karen exclaims, "Everyone did such a good job! You never know how things are going to work out, there were some kids in the class and at first, one of them had so much dirt, such a mess. But then it came together and it really looked awesome!"
When selling at the DIY festival, Evans says that " I wish I'd been more prepared. I ran out of business cards! There are just so many people that go and see your stuff. It's a great place to make connections and get exposure. I got quite a few people that contacting me after the festival about a class or stuff later. I also got lots of Facebook likes!"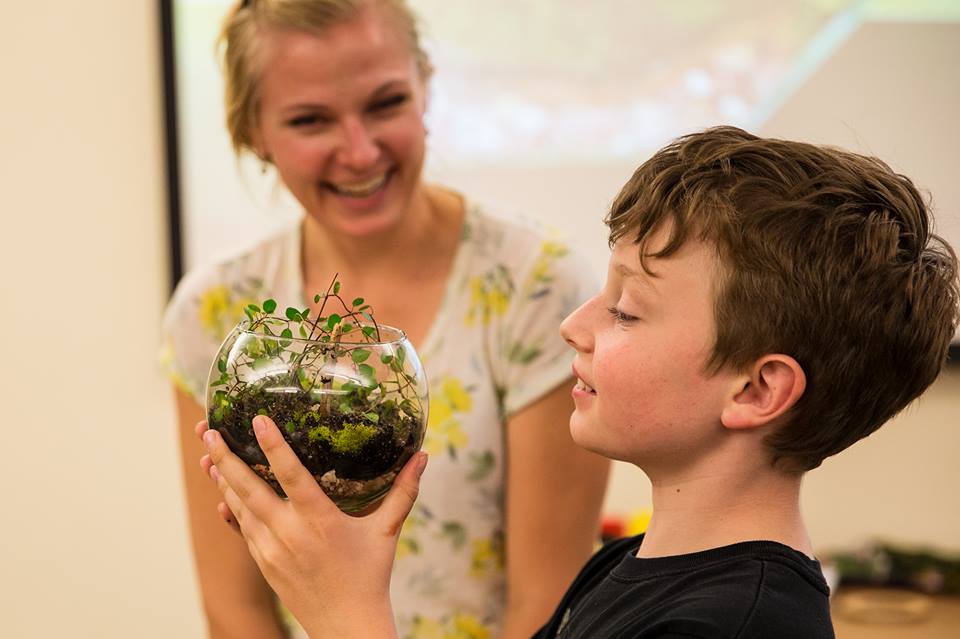 Maintaining It All
When asked how she keeps up with work and so many other things, Evans responded, "Lots of lists. I kind of do things in batches, I"ll work on terrariums and then I'll get a food styling job and then that takes over. I do it as it comes. I'm also working on developing recipes for a cookie company. Cocktail flavored cookies, that's my new focus. I feel like you really have to schedule the time to do stuff that you want to do. My brain sometimes goes everywhere at once, so if I have a list that helps. If it's important to write it down, if it's not, don't think about it right now." Often makers and crafters have so many things going on at once. Focusing on completing tasks one at a time, like Evans advises will help you to progress.
Advice
Working as a Food Stylist, or as any freelancer or business owner, it can take you many different places. Learning to make your work valuable and what you want it to be will ultimately make your career better. Evans advises to "Treat every job like it's important. In the beginning, I did so many crappy little jobs that seemed too unimportant. But being your own boss, being a freelancer is about making connections. You want people to know that you have a good work ethic." When you have a good work ethic and you are making quality work, opportunities come and those lead to more opportunities and more work. You can make your career what you want it to be as you work at it.
You'll Get Recognized
Evans credits her success to her perfectionism. She says, "I am a perfectionist, almost to a fault. I'll stay up all night to get a cookie just right. Then I start calculating in my head that now I'm making $3 an hour because I spent so much time on this job. Think about doing a good job, making the client happy. Other stuff will come your way if you're good, you'll get recognized." Evans career evolved into work she didn't know existed when she started out, mainly from hard work and the help of connections. "You never know who knows who. Doing that internship for a stop-motion artist helped me become a food stylist. I would have never put that together. You never know who you're going to meet and where it's going to lead so don't be jerk" says Evans.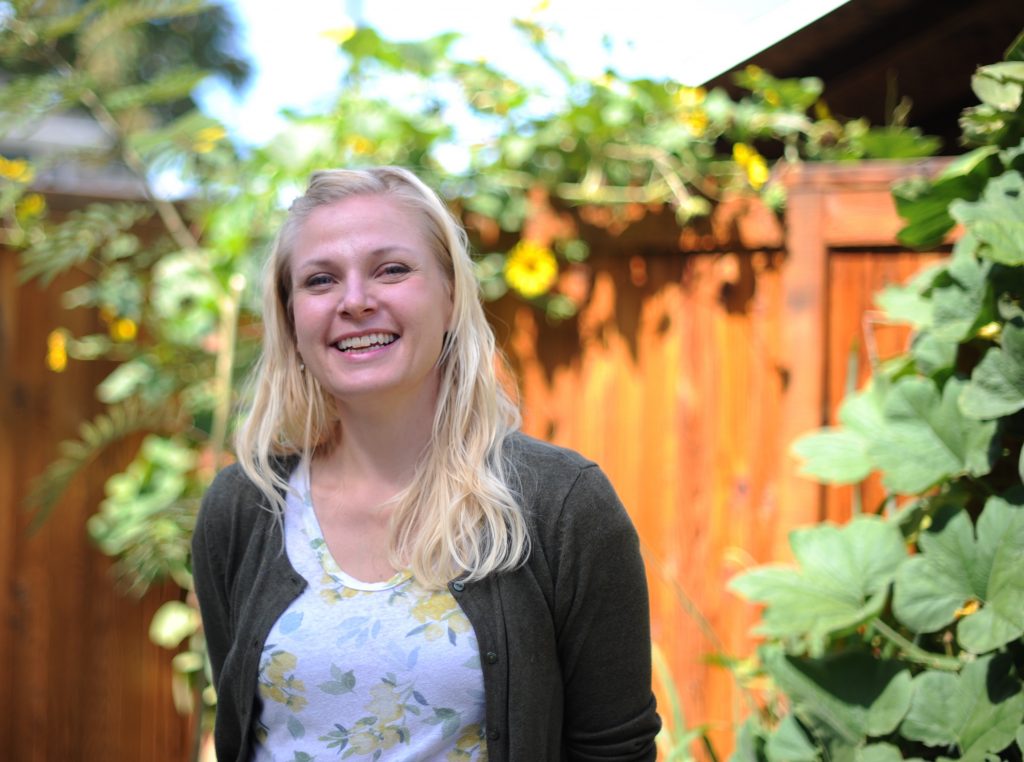 Karen Evans is a good example of a maker who makes her career as a Food Stylist and continues to explore other avenues like Terrarium building. With a proper work ethic, a little risk, and some experience, Evans was able to build her career. Follow her example and go make yours!
Be inspired by more of Karen's work here.