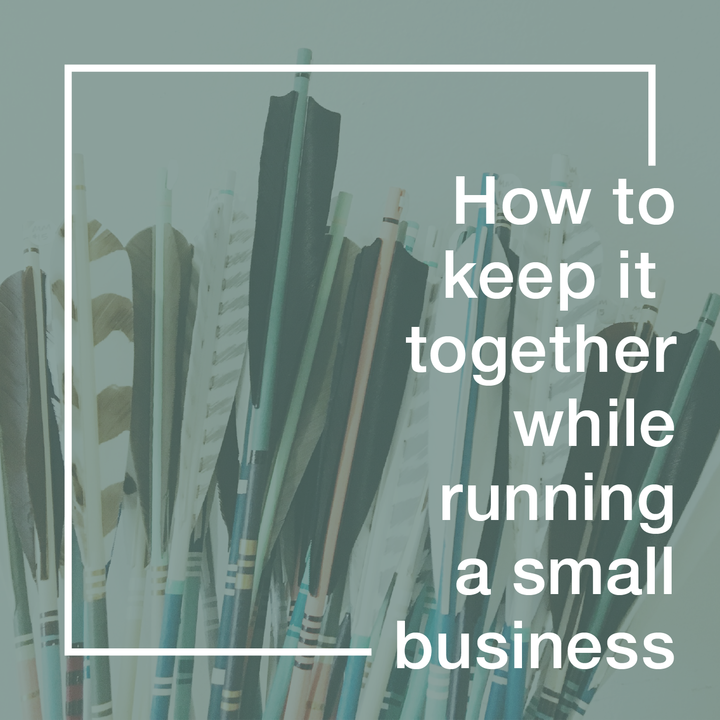 Small business owners wear many different hats—sometimes all the hats. It can get a little tricky when you're the accountant, designer, artist, boss and so on. Being your own boss isn't always as glamorous as it sounds. With these tips from DIY Fest alum Mineral and Matter, you can learn how to keep your act together while running your own small business and become the best boss you've ever had!
Mineral and Matter is a studio and store in downtown Salt Lake City on Pierpont Ave. Owned and operated by Stacey Foster, who started making jewelry in 2005 while living in Los Angeles. After working for a jewelry designer and a letterpress station there, she moved to Salt Lake City. Here, she founded making and selling jewelry and decorative arrows, making her dream job a reality. Now, she shares her storefront with Land of Salt (another talented jewelry designer), and together, they stock their shelves with their own work as well as that of their favorite designers.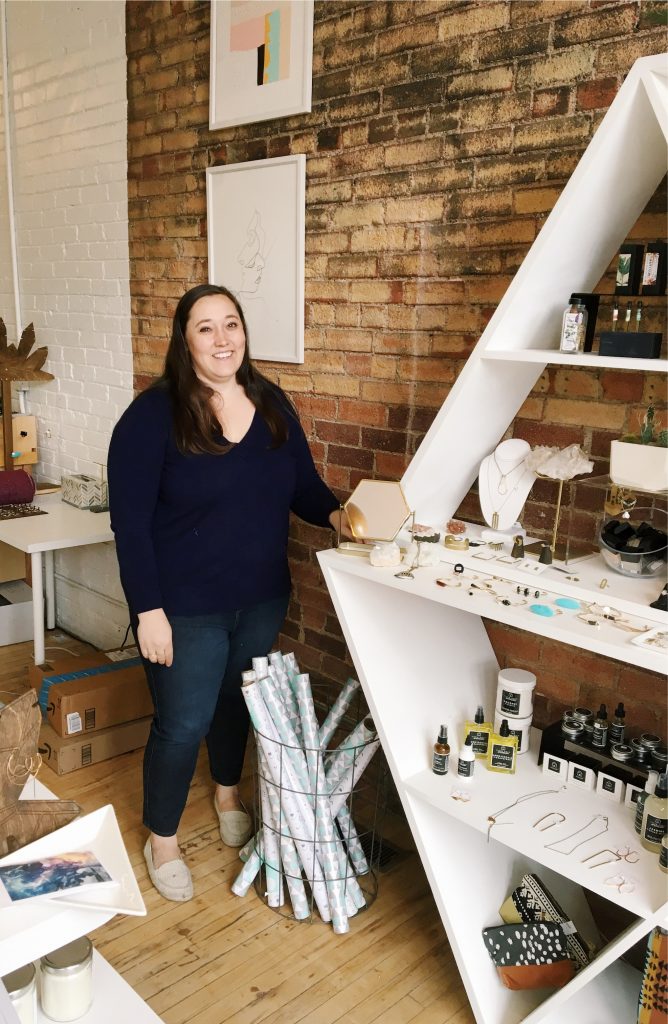 Don't let fear stop you.
It's completely normal to have fears about going into business. The key is to not let those fears stop you. Like a lot of us, Stacey Foster started out as a hobby that turned into a job. When it became her source of income, things got real. Bills have to be paid! Foster overcame the fear of failure by going all in. She said "no" to nothing, maybe spreading herself a little thin at first, but by getting as much experience and work as she could, she grew quickly.
Turn your ideas into reality.
Taking small steps that lead to bigger steps is key. Foster says she starts with research. "I'll make sure it's a feasible idea. Tonight, I'll research how it works. Tomorrow, I'll research how to package it, doing little things along the way that are step by step so that I can reach the end goal of having the final item." When you have an idea for your business, start small and build your way up. Foster says it's about remembering that she really loves what she does. "Being my own boss has allowed me to have flexibility and freedom to do what I want with my family and with my personal life," she says. "It's really rewarding to work for yourself and see other people enjoy your work." Remember why you got into this in the first place—remember your motivation. Foster says she has a lot of ideas. "I have goals to make those ideas happen. Streamline production and inventory so I can have time to design, spend time working on what I want to work on, prioritize a lot!" she comments.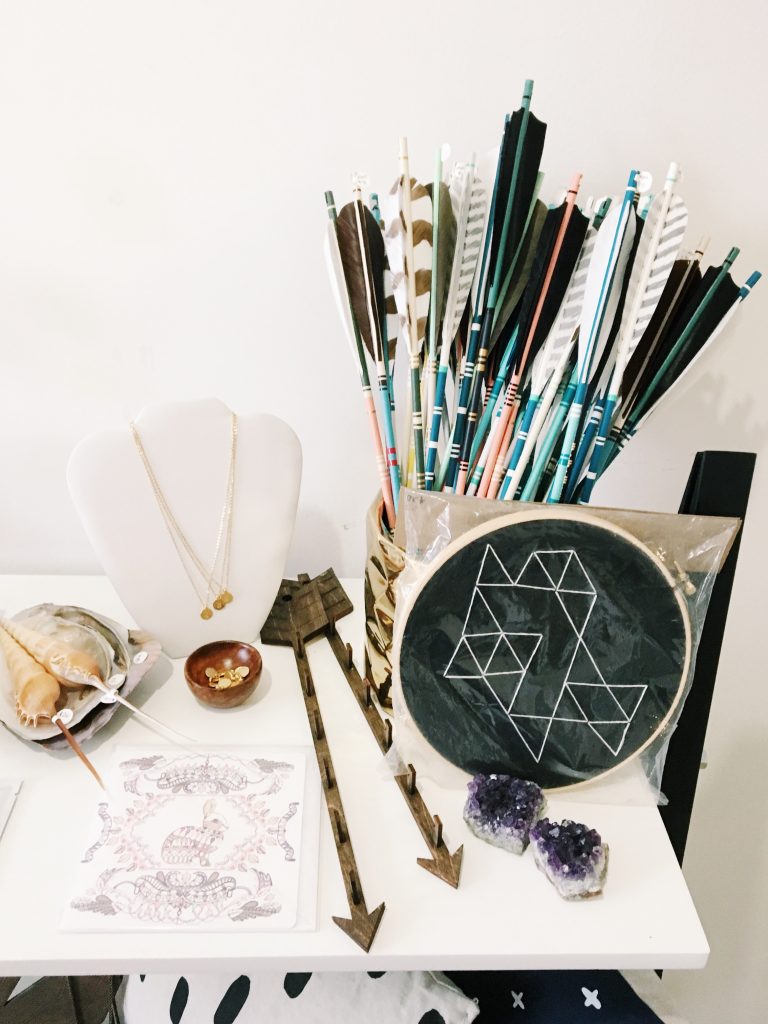 Establish a voice and an audience.
"Spend more time branding right up front! It helps to have a logo. Declare your voice." says Foster. People value authenticity. Pick the audience you want your work to speak to and be consistent—"Let the product and the photo speak for themselves."
Don't get overwhelmed.
"Keep up. Don't slack off!" Consistency produces results. Keep going! That said, take breaks when you need to, too. "When you burn out, take the time to rejuvenate!" says Foster. "Go on a hike or vacation or work on a new design and ignore the rest of the stuff. Get out of your rut. Listen to yourself! Don't look at too much social media—not everyone is as picture-perfect as they look." Don't compare where you are starting with where someone has long worked to.

Hold yourself accountable.
There are always deadlines to hold yourself to, whether it's bills, local markets, or making a new product. Foster says she doesn't like making the same thing over and over. "I get bored. If you want to make something new, you have to make it happen! Come up with a new design, a new thing."
Find Inspiration.
"It's important to get inspired, but not too inspired," says Foster. Be inspired. Don't copy. Originality will always be more rewarding. Finding inspiration can come from many different sources. For Foster that inspiration came from her grandparents. "They are so hardworking. They built everything they had. They're happy and had time for family. It's so important to like what you do and have the time to share it with everyone around you, too."
Foster also gets inspired by her work motto, "The future takes time and time takes the future." Foster explains, "It just means to hurry and work hard for what you want, but then to relish it because everything is fleeting."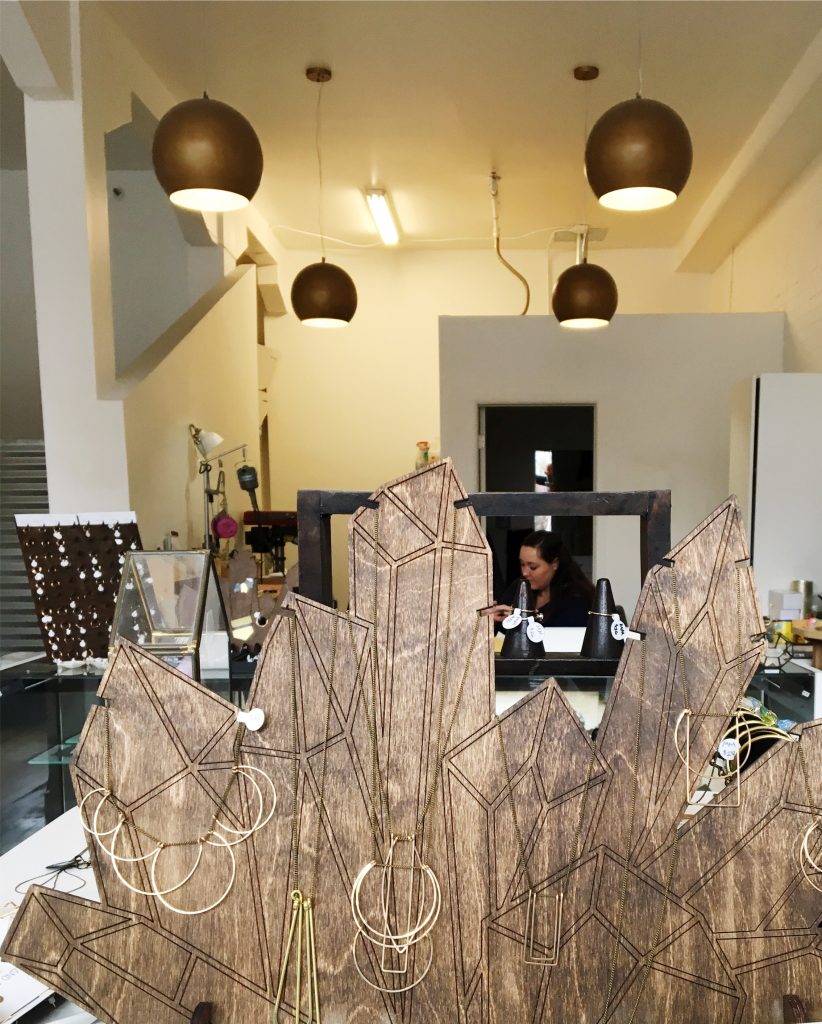 Make necessary corrections.
Identify when you need to make changes. "When things get too hard, you have to figure out how to streamline," says Foster. When Foster first started out, she had two separate shops. It proved to be too much and led her to combine her arrow making and jewelry making into one powerhouse. When something isn't working make a system that does. What can you change to make your situation more ideal?
Stay connected to your community.
"Get to know other people in your industry," says Foster. "Find friends in your field on social media. Reach out to others. It helps you keep perspective, seeing the real struggles and successes." Learn from others! When you network and develop relationships within your industry, you open yourself and your work to new possibilities. It won't just help you be successful. It'll help you keep it together as you learn that you are not alone! Others are working at this, and others are struggling with this. Like we're learning here from Forster, you can learn from other's experience and share yours. We're more successful when we build each other up.
You can do this! You have a community of creatives backing you. Work alongside Stacey and other talented artists this year at the Craft Lake City DIY fest! Apply here.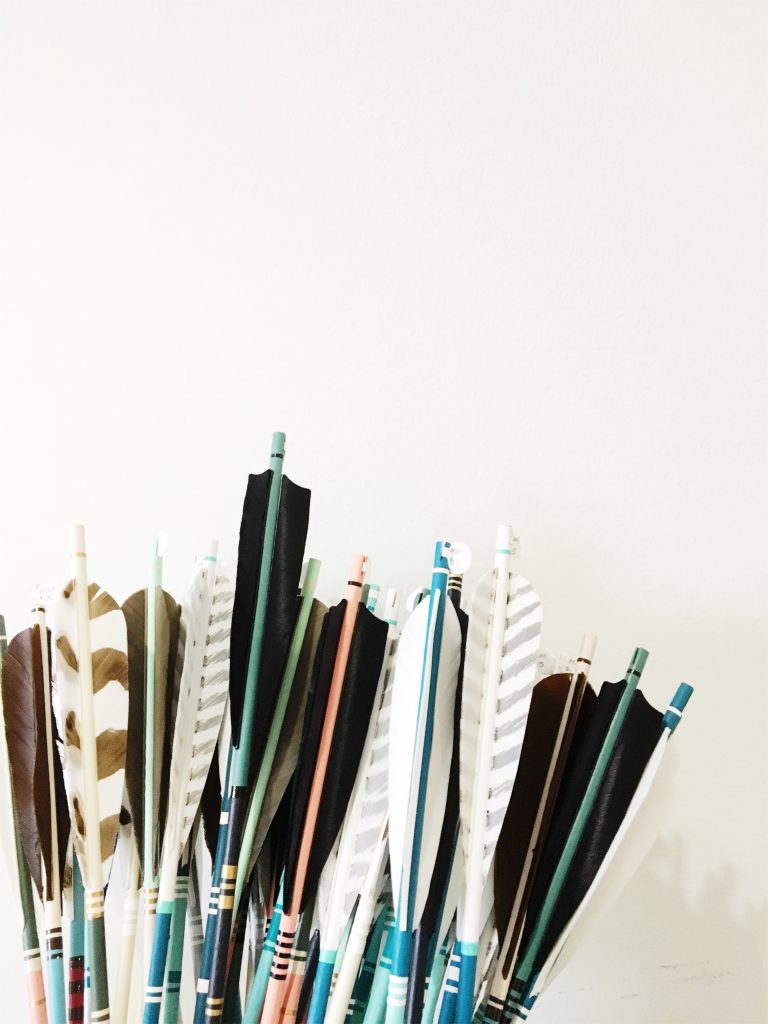 Organizational Support Provided By: