Make your year-end contribution to Craft Lake City today!
Since its inception in 2009, Craft Lake City has worked diligently to educate, promote and inspire local artisans while elevating the creative culture of the Utah arts community through science, technology and art.
Craft Lake City's programming grows and strengthens individual artisans and small business owners across Utah by providing opportunities for individual artisans and small businesses to attract new customers, promote their craft to new audiences, and grow their sales. Craft Lake City's educational and outreach programming inspires and empowers would-be DIY artists to begin creating handmade art of their own and encourages entrepreneurship, learning how to start a small business, self-sufficiency and self-development.
We believe there are many potential artists, STEM engineers, and craft foodies just waiting for a spark of inspiration and encouragement to actively participate in the local creative community. Join us in growing the creative community of Utah in 2022 and beyond by making a donating today!

How does your donation impact our community?

A word from local creatives…
Craft Lake City works hard to support local makers, but you don't have to take our word for it! Hear directly from some of the members of our creative community who have worked and grown with Craft Lake City over the years. We love the makers, builders and dreamers in Utah!
"I support Craft Lake City because of the incredibly supportive community of resources they have created for local Utah makers and small business owners. The countless opportunities they provide for growth and learning, connecting with other creatives, and sharing in the excitement and joy of supporting local businesses is unlike any other organization I've ever seen having lived and operated my business in a handful of other cities and states. I can't wait to see what Craft Lake City has for 2022 and beyond!" -Caitlyn Barhorst, Alabaster and Stone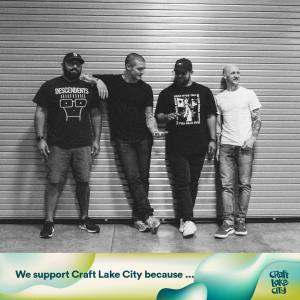 "We support Craft Lake City because the DIY ethic is a vital part of Milk Money. Connecting with other artists that have that same passion for creating is one of our favorite parts of the summer, and we look forward to it every year—whether we're performing or just wandering from booth to booth. Having a festival that embraces and elevates that punk rock spirit is one of the things that makes it truly special, and we couldn't be more proud to represent it." – M$ (Milk Money)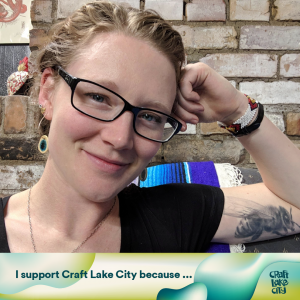 "I support Craft Lake City because they've been an instrumental part of my business growing to what it is today. The DIY festival has been a highlight of my year for several years now and I'm so grateful to be a part of it. I've been fortunate to see the many ways that Craft Lake City provides workshops, community events and resources, and spaces of inclusion for our community." -Anna Hansen, The Hex Press
"I support Craft Lake City because they have done so much for our local community and creators. As a musician, it's an honor to feel supported in an industry that can be difficult to break into. Our city is greater because of the impact Craft Lake City has had with assisting in the growth and exposure of local creativity/art." -Sonia Lopez, SONIALOXO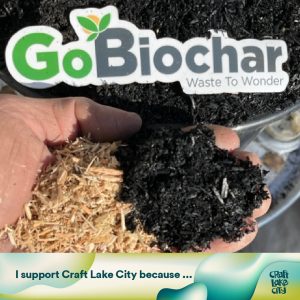 "I support Craft lake city because they support our vibrant maker scene. They inspire creative arts, promote science with their STEM programs, and their inclusive space builds a vibrant community. Craft Lake City is an innovate catalyst and a true value to Utah. We wish a heartfelt thank you to Angela and team for fostering such a fantastic program. GoBiochar encourages you to support Craft Lake City to help them inspire many generations of makers, scientists, and artists for years to come." -John Webster, Go Biochar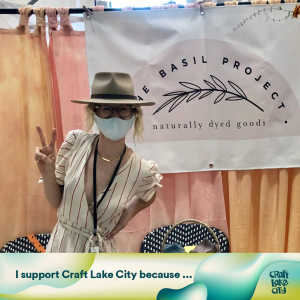 "I support Craft Lake City because of the high level of support, resources, and relationships they have provided to The Basil Project. As a first-time vendor at the Annual DIY Festival this year, I felt well prepared because of the staff's thoughtfulness in creating a great experience not only for consumers but for their vendors. Thank you Craft Lake City for all the time and dedication put into making sure vendors are set up for success! " – Joelle Wymer, The Basil Project
"Hi! I support Craft Lake City, and you should too! They support local artisans, artists, and women-owned businesses. I'm Linda Brown, the owner of Lyman & Brown Leather Goods. I support Craft Lake City." -Linda Brown, Lyman & Brown Leather Goods
"Hi, my name is Elif with Bohemian Baklava and Kahve Cafe and I support Craft Lake City because they really go out of their way to support their vendors and really want them to succeed. It's like you have a big family of cheerleaders just cheering you on to help you grow and move forward in your business. They make the venue just so seamless to be a vendor as well as a participant. They're just awesome rockstars and I'm just thrilled to be part of it every year." – Elif Ekin, Bohemian Baklava & Kahve Cafe

Help Us Continue Our Work
Craft Lake City envisions an inclusive, diverse, and sustainable artisan community that provides creative and entrepreneurial opportunities for all Utahns. To that end, Craft Lake City aims to create an inclusive programming representative of the vibrant and diverse population of Utah. From local artisans and entrepreneurs to program participants, we put an emphasis on providing enriching opportunities for underrepresented and/or socially or economically excluded individuals of all ages in Utah through our Community Inclusion Program. Your contribution helps us to continue to grow this important program and fulfill our vision of a rich and diverse creative community!

Thank You to Our Supporters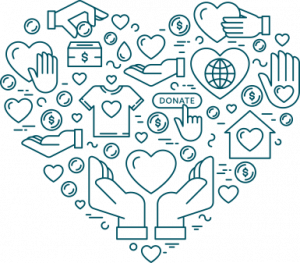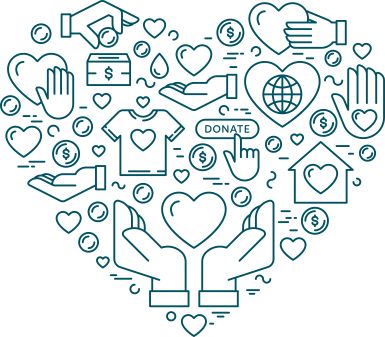 Craft Lake City's mission-driven programming, which served over 328,000 people in Utah in 2020, would not be possible without the support of our generous sponsors, donors and Sustaining Members. THANK YOU for supporting Craft Lake City and the future of our thriving local DIY community.