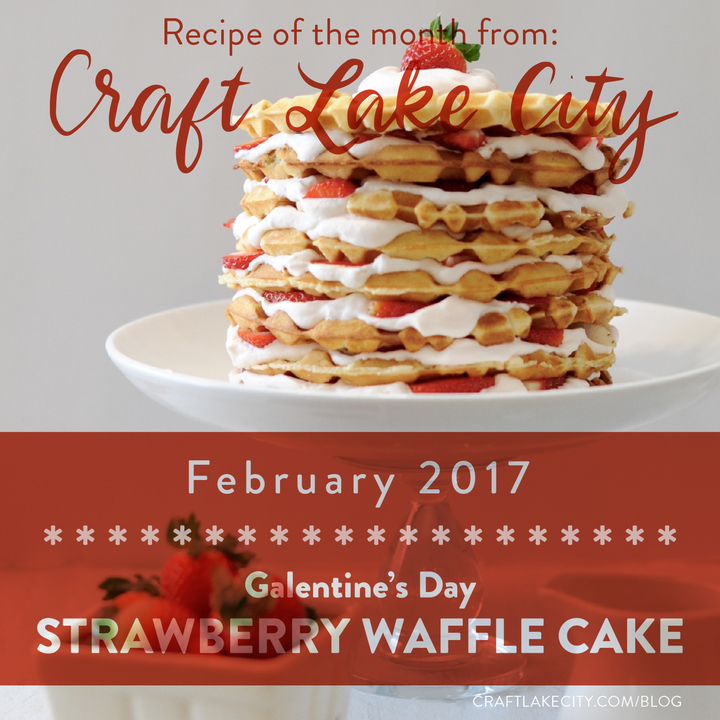 Galentine's day is a fictional holiday of women celebrating other women the day before Valentine's Day, Feb. 13. The made up holiday originated from the NBC show, Parks and Recreation. When the main character, Leslie Knope, played by Amy Pohler, celebrates the holiday with all of her girlfriends at a Galentine's Day brunch. If you've watched any of the show, you may have noticed Leslie's obsession with breakfast food and strong women figures. This holiday is the perfect holiday for Leslie, as it combines both. As Leslie said, "It's only the best day of the year."
The holiday is described in Parks and Recreation by Leslie when she says, "Every February 13th, my lady friends and I leave our husbands and our boyfriends at home, and we just come and kick it, breakfast-style. Ladies celebrating ladies." The holiday's fame has quickly increased since the episode that first mentioned it aired in February of 2010. Seven years later, and two years after the show has been off air, the holiday is still going strong. It's even celebrated by those who haven't seen the show before, because who doesn't want a reason to celebrate women friends and eat breakfast food?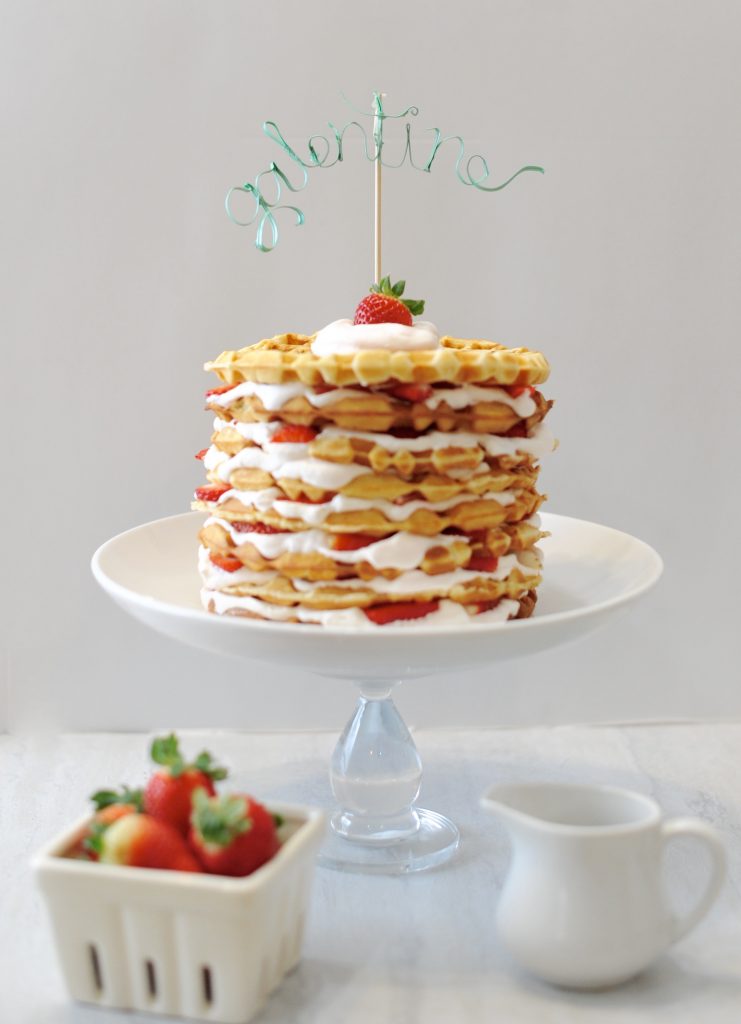 Parks and Recreation doesn't only celebrate women on Feb. 13. The show is consistently an example of feminism through its pattern of stomping on stereotypes by portraying strong women, like Leslie Knope. According to an article published in the Huffington Post titled What 'Parks And Recreation' Taught My Son About Feminism (And So Much Else), the show teaches us that "there are all kinds of women in the world who have all kinds of goals and values; there isn't one 'right' way to be female" and that "it's not only okay for women to be ambitious, but a strong aspiration to accomplish things in the world can be a quality others find admirable and even attractive."
In the show's storyline, Leslie Knope is an aspiring, incredibly hardworking, and ambitious government employee and politician. Despite being surrounded by great leading characters who Leslie would call "the best people in the world", she often faced challenges of discrimination and sexism as she attempts to rise in her government standing. The Huffington Post article also stated that "Women face not only straight-up sexism but also more subtle forms of bias, and they can talk about it and challenge it and the world won't end." The show confronts these problems without sidestepping them or downplaying them, instead portraying them as very ridiculous and very real. Despite these challenges, Leslie prevails, rising in the ranks and becoming a great example to everyone around her.
Celebrate the ladies in your life this year, breakfast style, with this Strawberry Galentine's Day Waffle Cake recipe and DIY cake topper!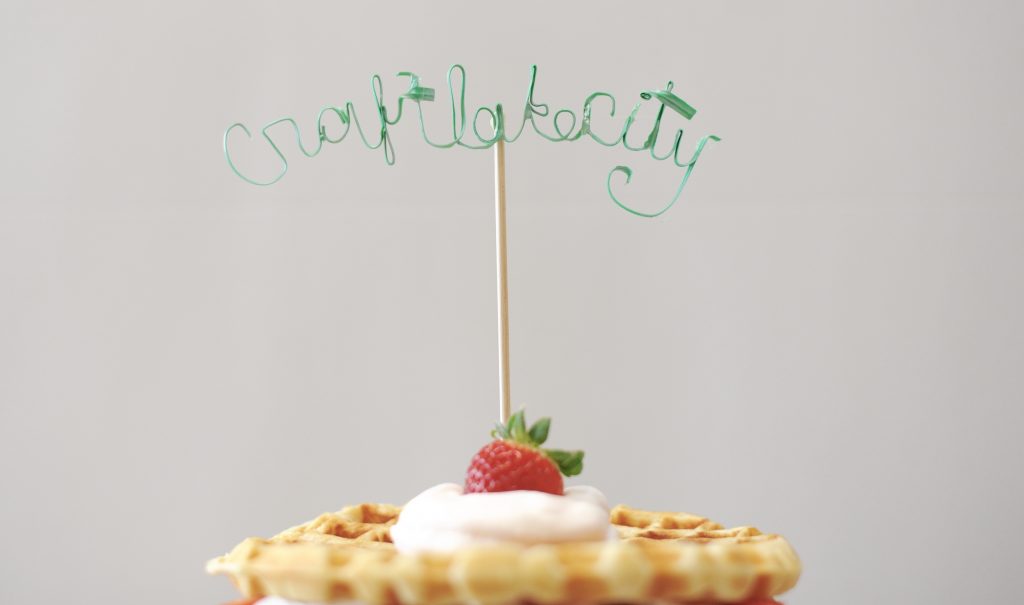 Strawberry Galentine's Day Waffle Cake Recipe:
Ingredients:
2 c. flour
2 T. sugar
1 t. salt
2 t. baking powder
½ c. melted unsalted butter
1 c. milk
2 eggs
1 T. vanilla
1 carton of strawberries
Whipped cream
Directions:
In a medium sized mixing bowl, combine flour, sugar, salt, and baking powder.

Add melted butter and milk to dry ingredients. Whisk thoroughly to avoid lumps.

Add eggs and vanilla to mixture.

Bake waffles in waffle iron. However many waffles you make will determine how tall your cake is. I would recommend 8 to 10 waffles. I used 9.

Allow waffles 5 minutes to cool. They can be warm, but too hot will cause the cream to melt.

Slice strawberries.

Assemble the cake by layering in the following order: waffle, cream, strawberries. Repeat until you're out of waffles or you've reached your desired cake height.

Put in fridge until you're ready to serve.

This Galentine's Day waffle cake is best eaten immediately, preferably with your lady friends.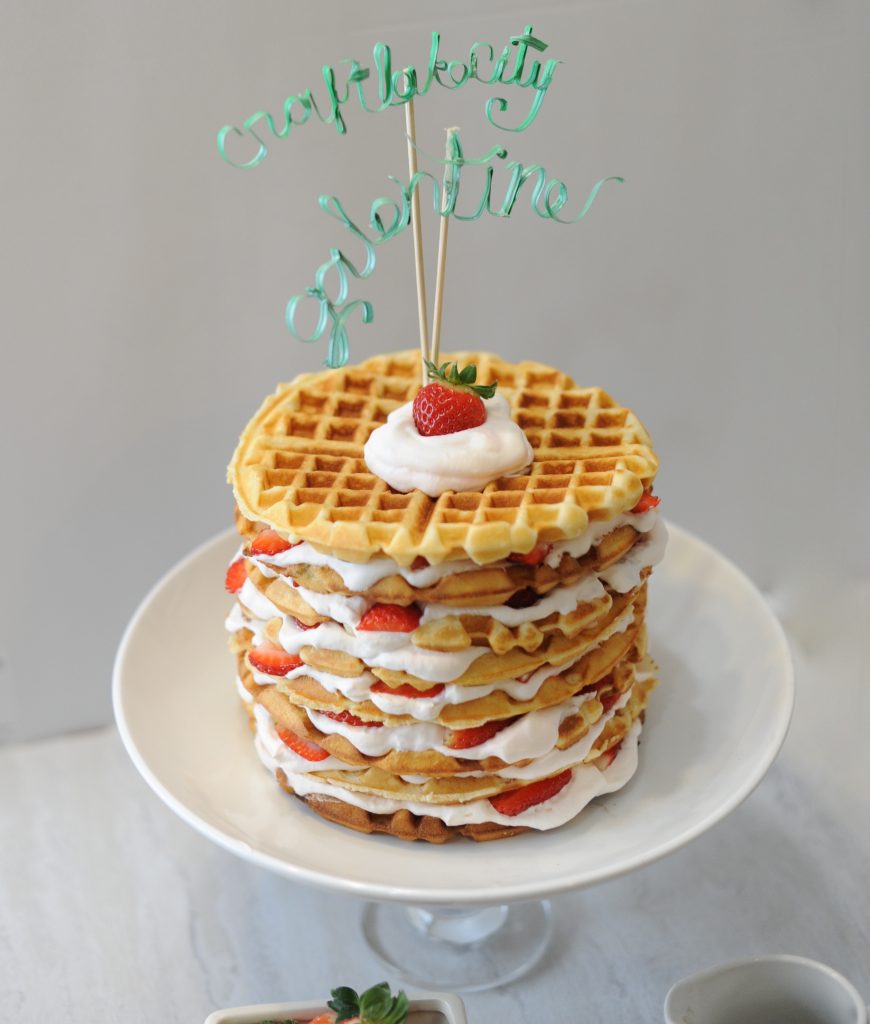 DIY Cake Topper:
You will need:
Twist ties (How many you will need depends on what word you're making, but plan on 3-4 ties per word.)
Spray paint
Glue gun
Wooden skewers
A Galentine's Day waffle cake to put the cake topper in!
Instructions:
Glue together ends of 3 or 4 twist ties so that you have one long twist tie for each word you want to do.

Bend twist ties into desired words, like "galentines" and "craftlakecity."

Spray paint twist tie words to desired color.

Once paint has dried, glue the tip of the wooden skewer to the back of your twist tie word.

Stick it in your waffle cake!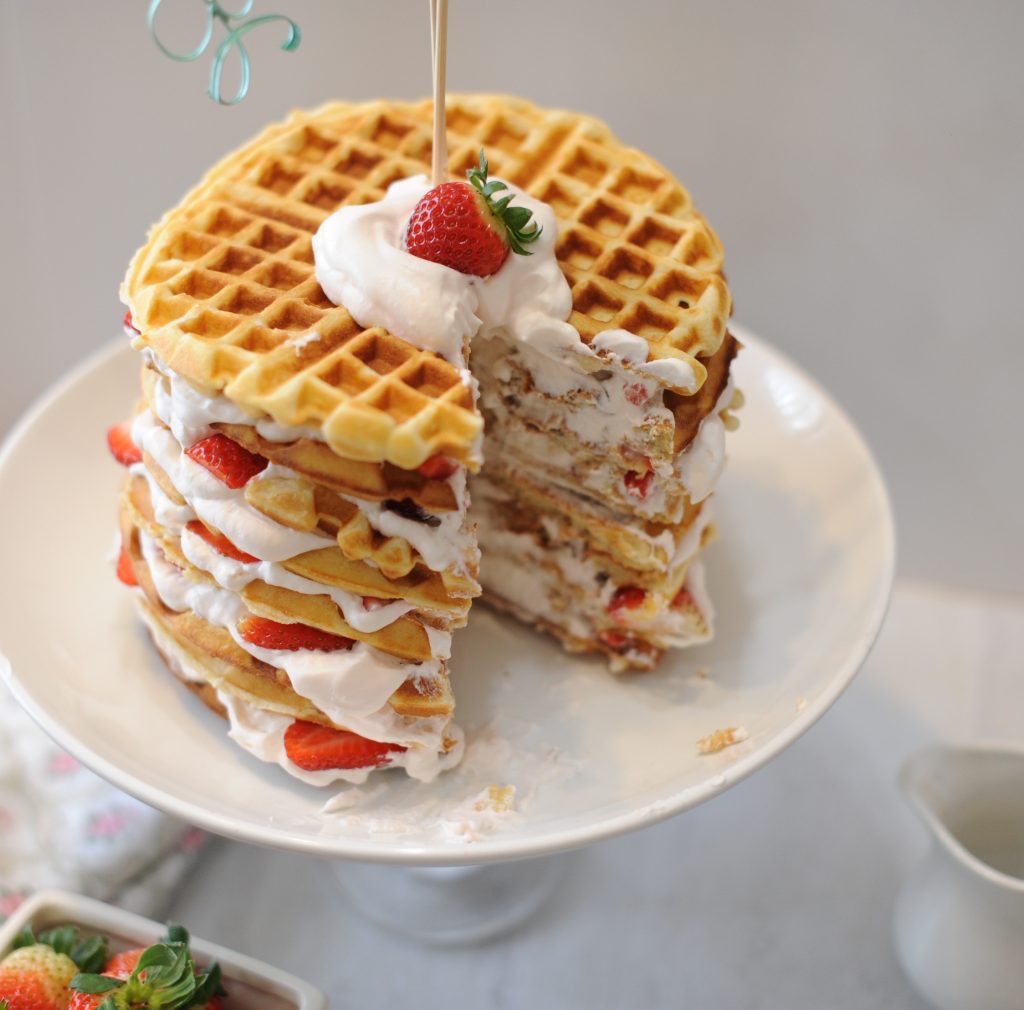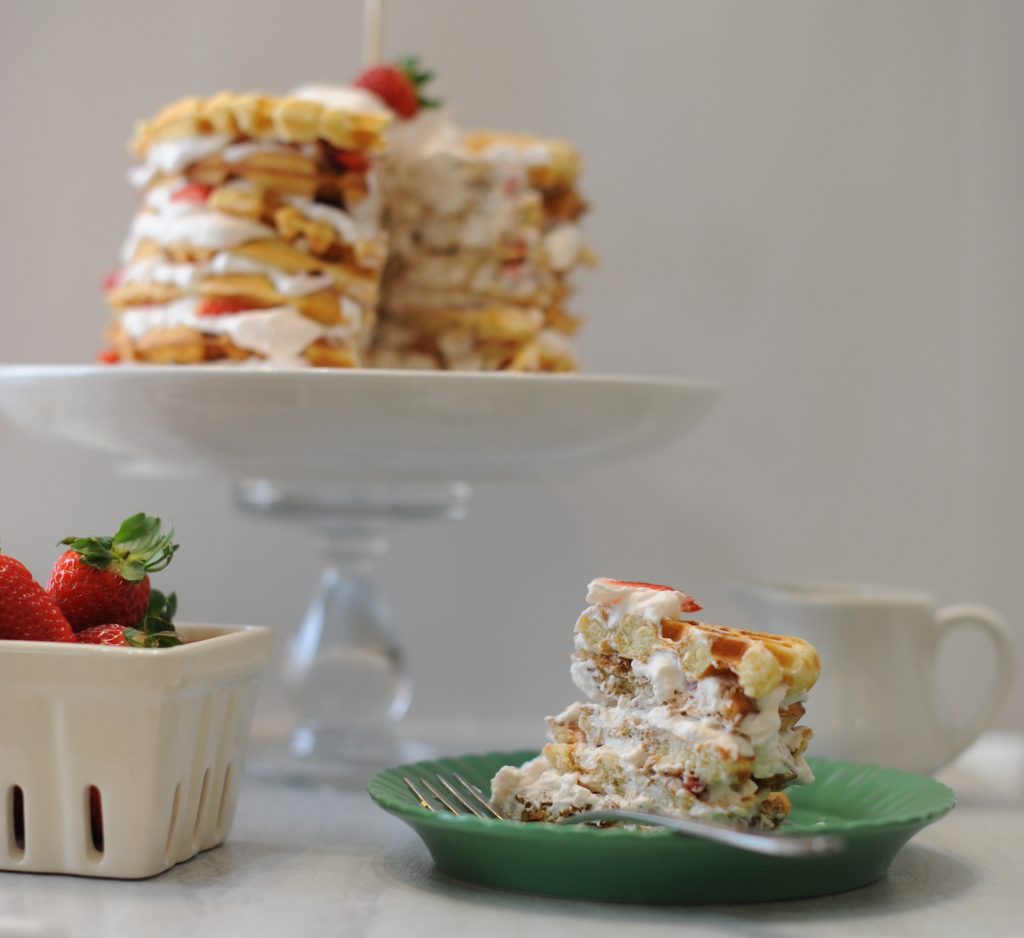 Recipe and photos from Mary Elizabeth Hammond of Love Cake Bake.
Organizational Support Provided By: