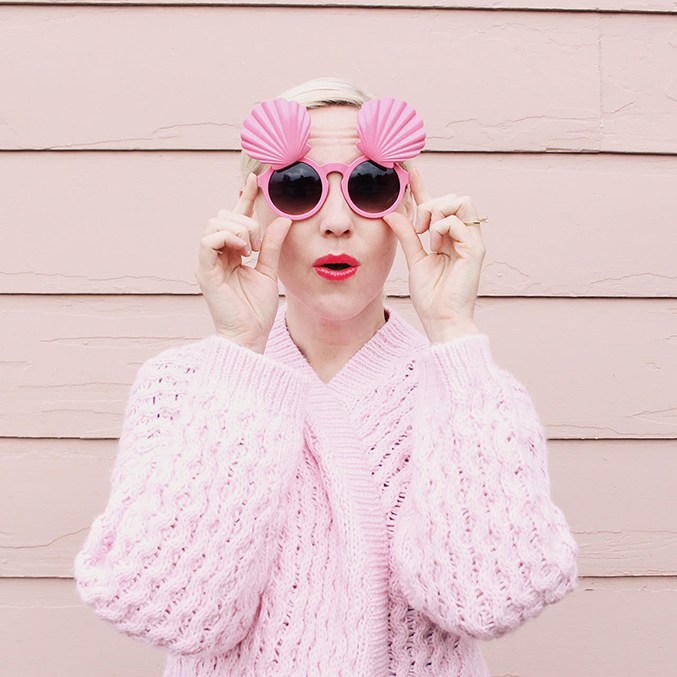 Ever wonder how successful creative professionals got started? How do you build success with creative skills, such as crafting? We sat down with Brittany Jepsen of The House that Lars Built to see how she built her darling lifestyle blog that has over 100k followers. Jepson is a master crafter and designer—she shared with us how she got her start, advice on how other creatives can build their success, and her thoughts on why supporting local artists in your community is so important. Check out the interview below:
How did you get your start as a blogger and crafter?
Jepsen: The blog started in 2008, I was in graduate school for interior design. I had just come back from a couple of internships in NYC, that's the first time I'd ever heard of a design blog. I'd heard of mommy blogs, but I wasn't really interested in that. But then I saw my coworkers who were doing really cool design blogs, and I thought "Oh, what's that?" So then I went back to school and I started a blog for one of my classes! I just kept it up for school until I graduated, which was a couple of years. After I graduated, I moved to Denmark and I was super bored, because I couldn't work for the first year I was there. So I thought, "I guess I'll just blog in the meantime." I had started doing paper flowers for my wedding, and then our wedding got a lot of visibility on wedding blogs. Again, because I was super bored in Denmark and couldn't work, I just started to do more paper flowers. I would make them, sell them, and ship them out of Denmark.
Where does the name "The House that Lars Built" come from? How important do you think a name is?
Jepsen: In an interior design class, we had an assignment to design a house. I made a fictional family to live in my house, and named the dad Lars. Lars is actually my real dad—his name is Bob, but his alias is Lars. Blogs have a different rhythm than do most company names. They're a little bit longer and are often more emotionally tied. It comes from a personal place—it's got individuality; it's more of an emotional thing. Mine's not so much emotional, but it tells a story. You probably wouldn't name a large company something as long, but I think blogs tell more stories than other things, so it makes sense. 

At what point did you make blogging/crafting your full time job?
Jepsen: While in Denmark, I started to get contributor jobs. I ended up contributing to Oh Happy Day, Brooklyn Bridge, and different magazines. Over time, I was building more traffic, so I started to work on my own blog because I was getting jobs and I thought, "Maybe I could get paid." I got paid very minimally at first, but it started to add up. Then, when we moved back to America I was then in charge of supporting our family. I started looking for jobs—like real jobs—and for whatever reason, they didn't work. I was just blogging in the meantime until something turned up, and sure enough, it started to come together. I took on other freelance jobs until it turned into a full-time job.
How did work with other creative professionals (i.e. other bloggers or crafters) help you?
Jepsen: Working with others brought more exposure to my work. A lot of people now say, "Oh, I found you because you contributed to Oh Happy Day!" I also did an internship for Design Sponge, and a lot of people found me there. Exposure was really helpful. People always say, "Don't work for free!" or "Don't work for exposure!" but I don't always agree with that. That's kind of the only reason why I am where I am. As far as collaborating goes, the right collaboration with creative people can bring about better work than you would have done otherwise, especially if you partner with the right people. If you partner with people that are better than you, you'd probably get a better product. Some of my best projects are because I've teamed up with people who are better than I am.
How has social media helped build your following?
Jepsen: Instagram has taken over. Because my work is so visually based and Instagram is so visually based, it's really the best method to getting my work out there, and also to connect with my readers. I find that most people don't comment on my blog, but they do comment on Instagram and now on Snapchat.
What advice would you give to new crafters or bloggers trying to build a following?
Jepsen: Make sure you have a product you're really proud of. Don't copy other people's work! Make sure your work stands on its own and that it comes from you. Don't be shy to put yourself out there, either! For me, putting myself out there was very uncomfortable for a very long time, and it still is. I'm still not super open about everything, but I've learned that it's better for your business if you're more open about what you do and the story you're telling with your products. Get really good at what you do. If you need to take a class, take a class! I see a lot of crafters right now, who are maybe copying other people's work or are overly influenced by one artist. To be established as a real artisan crafter, you should really work at it. Practice before selling your product.
In your opinion, why are supporting locals and events like Craft Lake City's DIY Festival important for a community?
Jepsen: It adds tremendous value. Anything local provides a sense of identity for where you live. There is a real pride in city-based events. It encourages crafters to make stuff—it gives them a deadline, something to work towards. They then produce more and better work. Overall, it produces better artisan crafters because it holds them accountable. You'll find real joy from having a creation from someone that you know, that you've talked to. Plus, it gives people jobs, and it puts your city on the map for being good at what you do. The more a city can provide great artists, the more people view it as legitimate and thriving! Economically its better, and artistically, you're more fulfilled. It produces better citizens all around.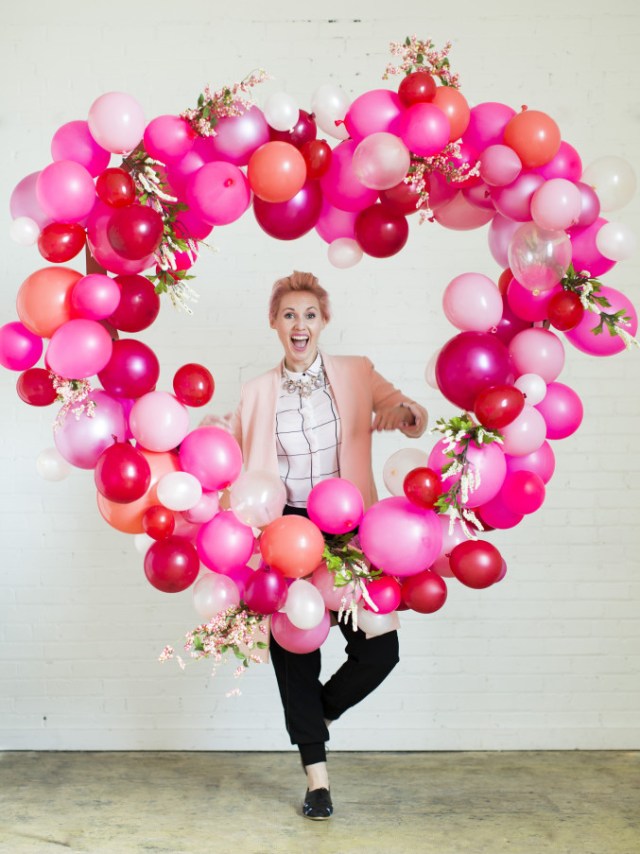 People like Brittany Jepsen are so impressive because they build their own success. Doing so, empowers not only themselves but also individuals in their community. It's a societal stereotype that artists and crafters are not generally successful—i.e. the phrase "starving artist." But the truth is you can be successful at whatever your craft is, if you put the work in, as demonstrated by Jepsen—her start with paper flowers and now a hugely successful blog. Feeling inspired? Good. Now go create!