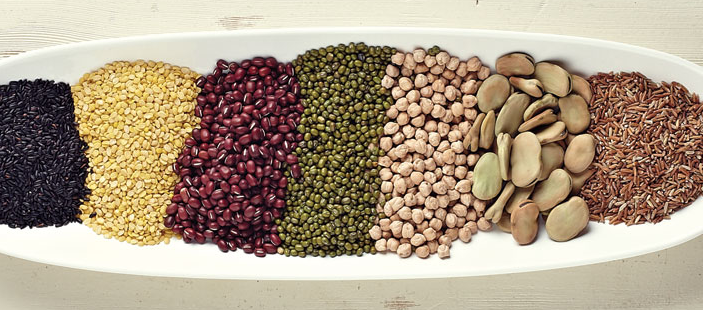 Who they are:
Spice Kitchen Incubator is a program that helps low to moderate income community members with culinary skills start and run legal and successful businesses in the food industry. The name "S.P.I.C.E." is an acronym for Supporting the Pursuits of Innovative Culinary Entrepreneurs. Spice Kitchen Incubator Program Manager, Kathryn Idzorek, describes it by saying, "The whole idea is to have these community members who are either new or economically disadvantaged come to a state that they can be self-sufficient and continue growing."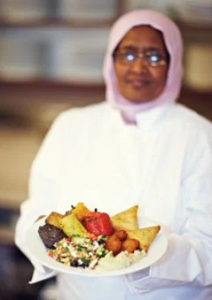 The International Rescue Committee started the program in partnership with Salt Lake County. The International Rescue Committee is a humanitarian aid organization that works in countries around the world, as well as cities around the United States. Each year, the IRC resettles around 600 refugees in Salt Lake City. Many refugees arrive in the United States with strong culinary skills and entrepreneurial ambitions, but also with without business training or access to crucial resources like a low-cost commercial kitchen space. Seeing this need and potential, the IRC in Salt Lake City launched the Spice Kitchen Incubator to help refugees and others attain success. As Idzorek put it, "Our overall goal is to assist people that already have the culinary skills and ideas to create a legal business that can actually be successful." So three years ago, with funding and support from Salt Lake County and corporate sponsorships, Spice Kitchen Incubator was born. 
Spice Kitchen doesn't just support refugees, but anyone of low to moderate income. They work with new Americans as well at those who have been born and raised in the United States. Eighteen active businesses are currently enrolled in this program, and ten more are actively working with the Spice Kitchen Incubator staff to explore the elements of a culinary business. As Spice Kitchen grows they hope to be able to accept and help even more. Active businesses in the program range from catering to food trucks to a restaurant.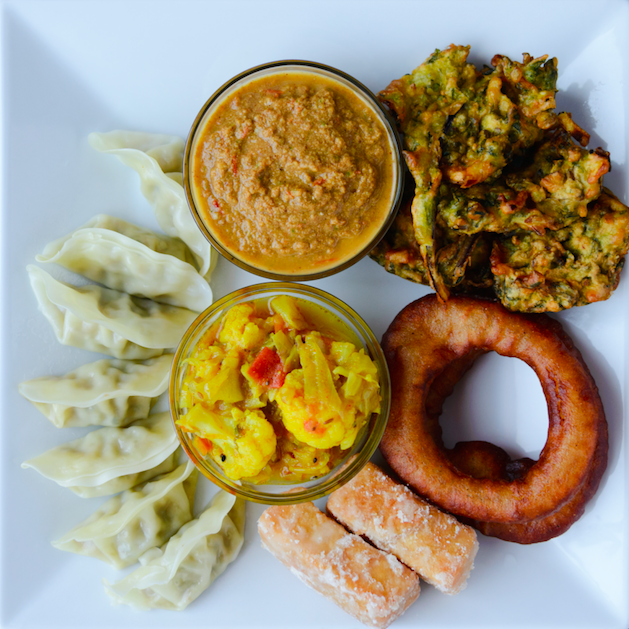 What they do:
"We are often assisting new Americans who have culinary skills from their home countries and have brought them here," says Idzorek, "but have often operated in a very informal environment in the past and don't know the rigorous path to actually becoming permanently licensed here."  To facilitate a path to a successful business, Spice Kitchen helps entrepreneurs create a business plan, do some menu pricing, recipe testing, and have some marketing in place, including using social media or building a website for their business. The Salt Lake Tribune said of the program: "Incubator Kitchen is not in Webster's Dictionary. But if it were, it might use words like 'fantastic foreign food' to describe a program that seeks to teach refugees and others how to succeed in the restaurant business."
Spice Kitchen also offer catering! Because they work with professionals from around the world, they have a wide variety of food to choose from. All of your food dreams can become a reality with options from Jamaica, Afghanistan, Peru, Italy, Syria, the Philippines, and so much more. With these creative culinary professionals, you can try most any sort of food you like!
Spice Kitchen recently started a new service called Spice to Go. Each Thursday evening you can pick up a hot meal from a different Spice Kitchen entrepreneur. More information and each week's featured chef can be found on their website.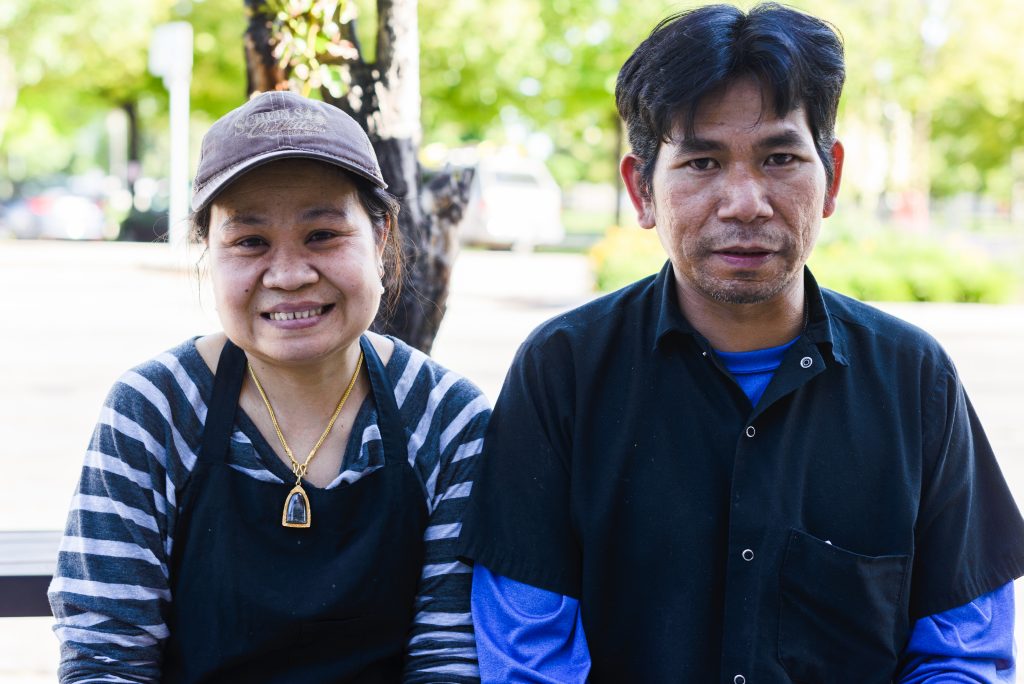 Success Stories:
Laan Na Thai in Downtown SLC is a beneficiary of Spice Kitchen Incubator. The micro restaurant serves delicious and authentic food from northern Thailand. It was started by Yupin and Wichai Charoen. Yupin had worked at Ekamai, the restaurant that had previously occupied the space. When she was informed that Ekamai was closing and that she would be losing her job, she took action and sought support from Spice Kitchen to navigate the complicated process of purchasing a business, re-branding it, and introducing a new menu. By working with Spice Kitchen Incubator, she was able to obtain the same restaurant space and opened her own restaurant offering a new and creative menu of dishes from her native land. Spice Kitchen assisted her in a business plan, marketing, revising the menu, obtaining the space, and navigating financing options. This past October Laan Na Thai was launched. They now run it independently but they are still able to reach out or lean on Spice Kitchen when needed.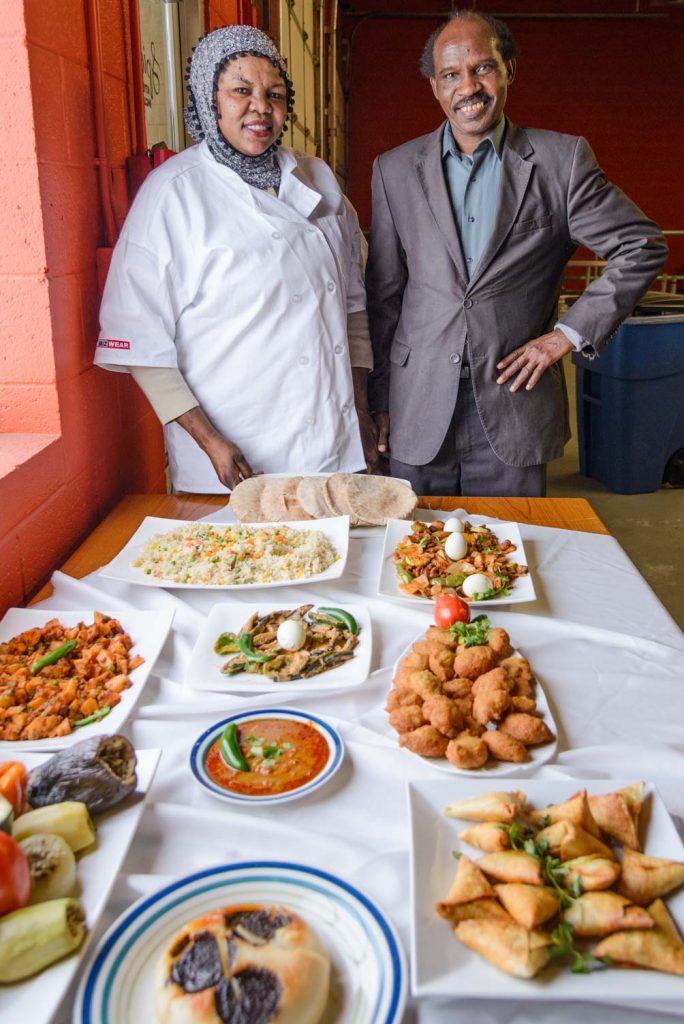 Preserving traditions and providing food from around the world:
With cuisine from almost every continent, Spice Kitchen is helping those who come to the U.S. to seek sanctuary and start new lives to preserve vibrant culinary traditions and share them here. This program not only benefits refugees and disadvantaged community members but it also helps grow our local economy and provides us with cultural traditions from around the world to enrich our own diverse community.

You can get involved in with this cool program by ordering catering from them, volunteering for them, or donating to them. More information can be found on their website here: https://spicekitchenincubator.org/
You may have seen Spice Kitchen at Craft Lake City's DIY festival in the past. This year, look for some of their entrepreneurs!
Photo credit to Billy Yang.