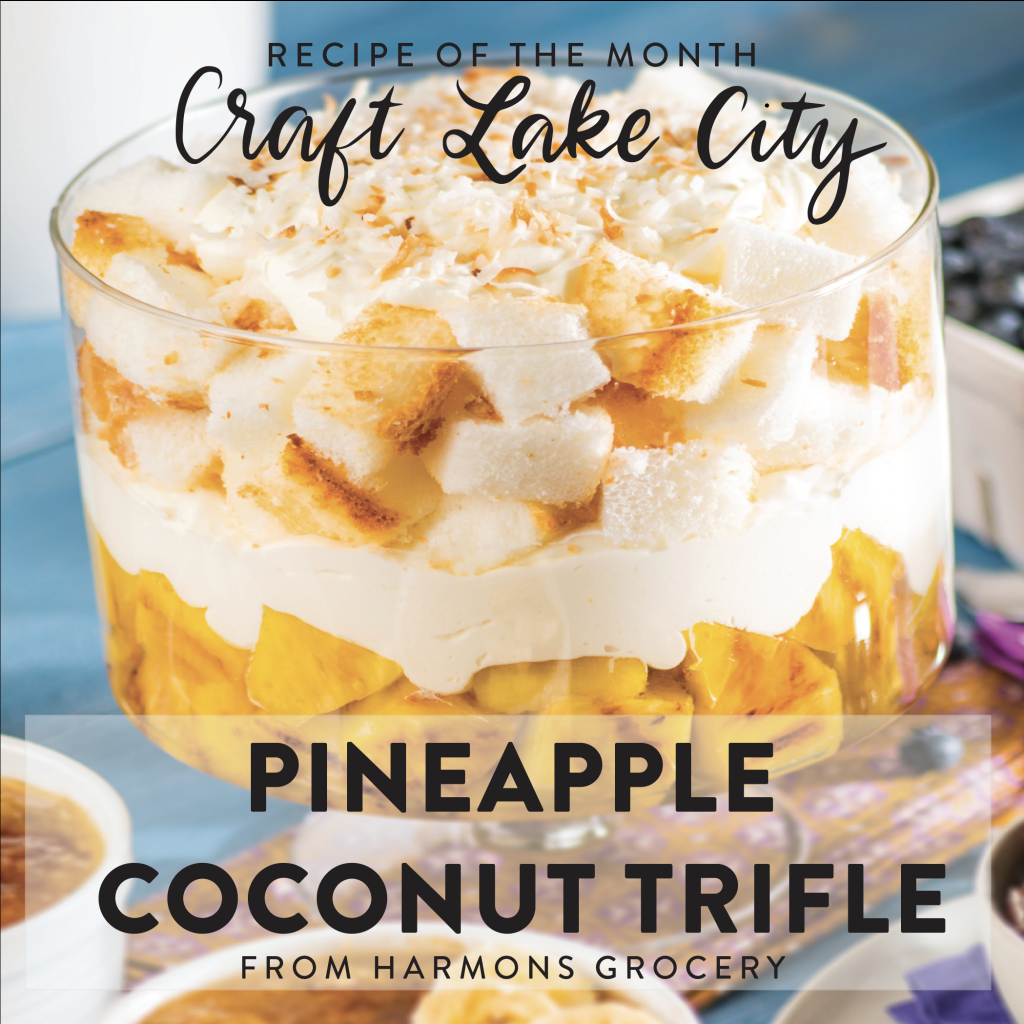 This month's #craftlakerecipe comes from a Craft Lake City© favorite—Harmons Grocery. Harmons recently opened their newest location in Holladay. Harmons has always been all about local and fresh. But this new store takes it to a new level with more capacity to make fresh food on sight. More than half of the store is fresh food! We recently got the chance to tour their new store and wanted to share with you a few little known but very cool facts about Harmons.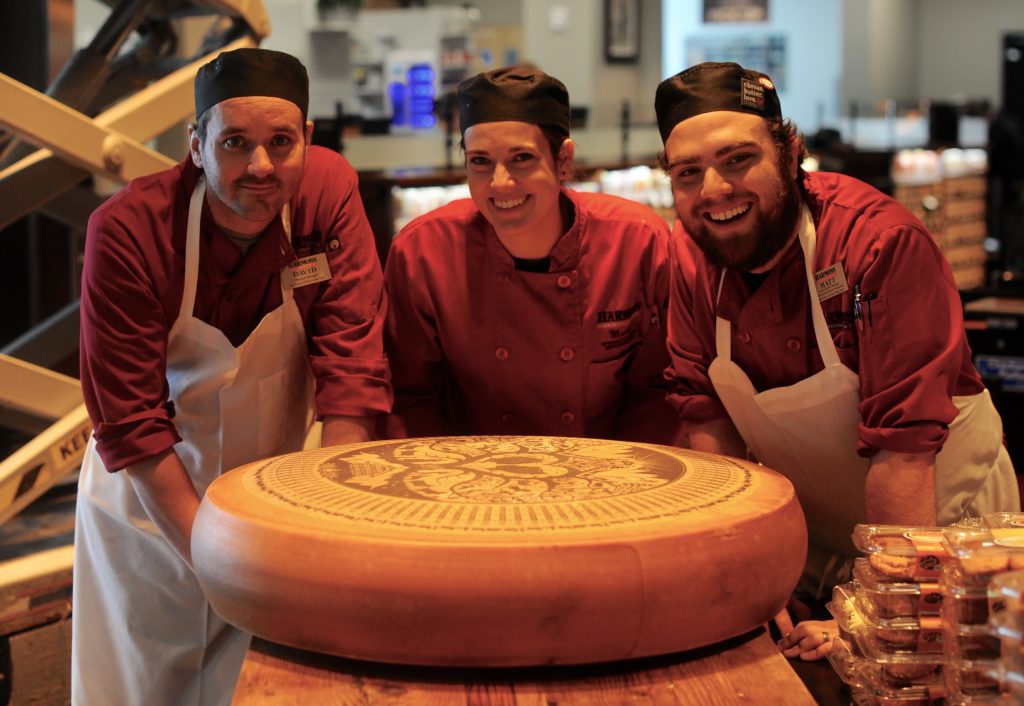 They take their cheese very seriously.
Each Harmons store has employed certified cheese specialists (did you know that was a job?) that travel regularly to France, Switzerland, Italy, and England to search for and ascertain their cheese selection. They even get to know the local businesses in these foreign countries so they know exactly where their products are coming from.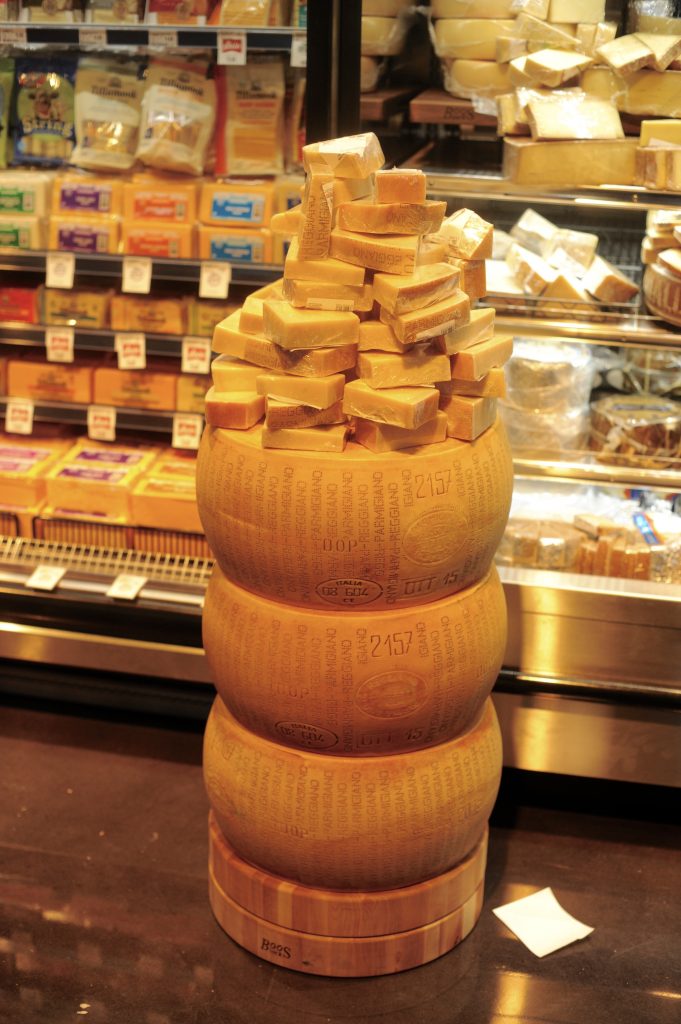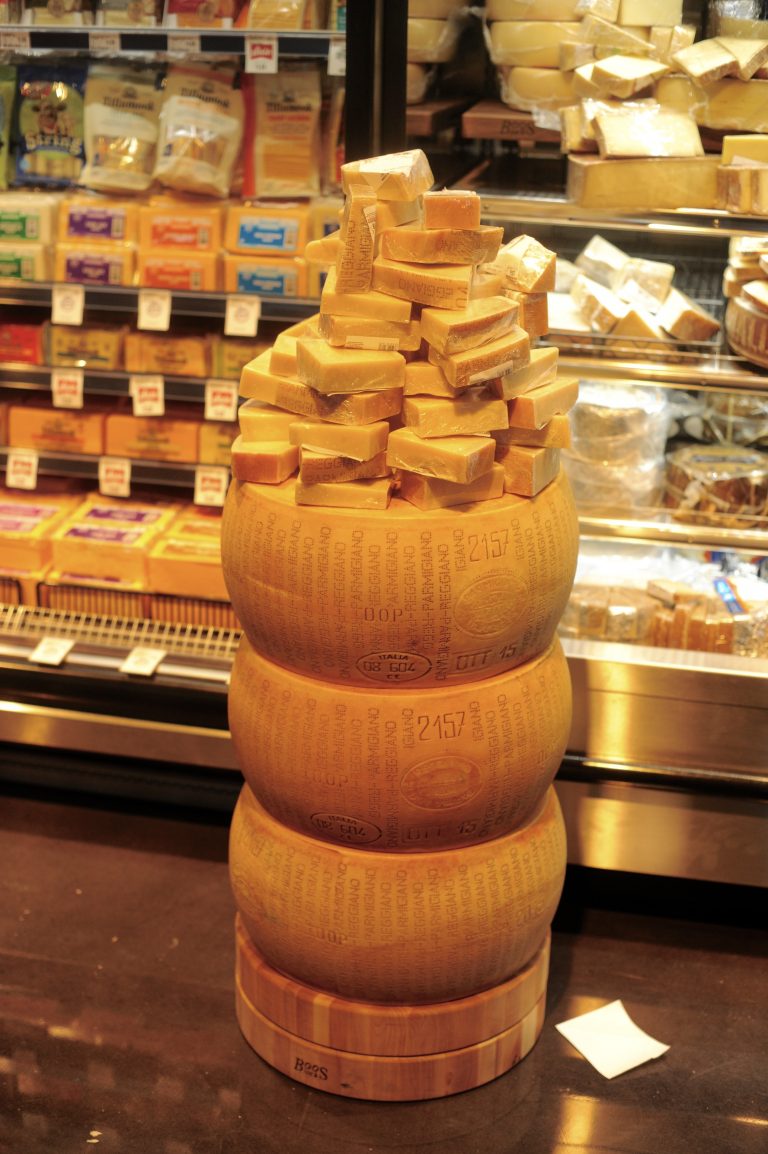 Fresh gelato.
Need we say more? Harmons make all of their gelatos on site with fresh ingredients. (Thought we'd also sneak in this recipe for Vanilla Gelato Chocolate Chip Cookie Sandwiches.) You can also try some of Harmons gelato at the DIY Festival!
They have a flower shop!
Harmons works with a local (of course) floral design and distribution center in West Valley. They not only create beautiful floral arrangements you can buy in store, but you can also have flowers delivered or order flowers for an event or wedding. Learn more here.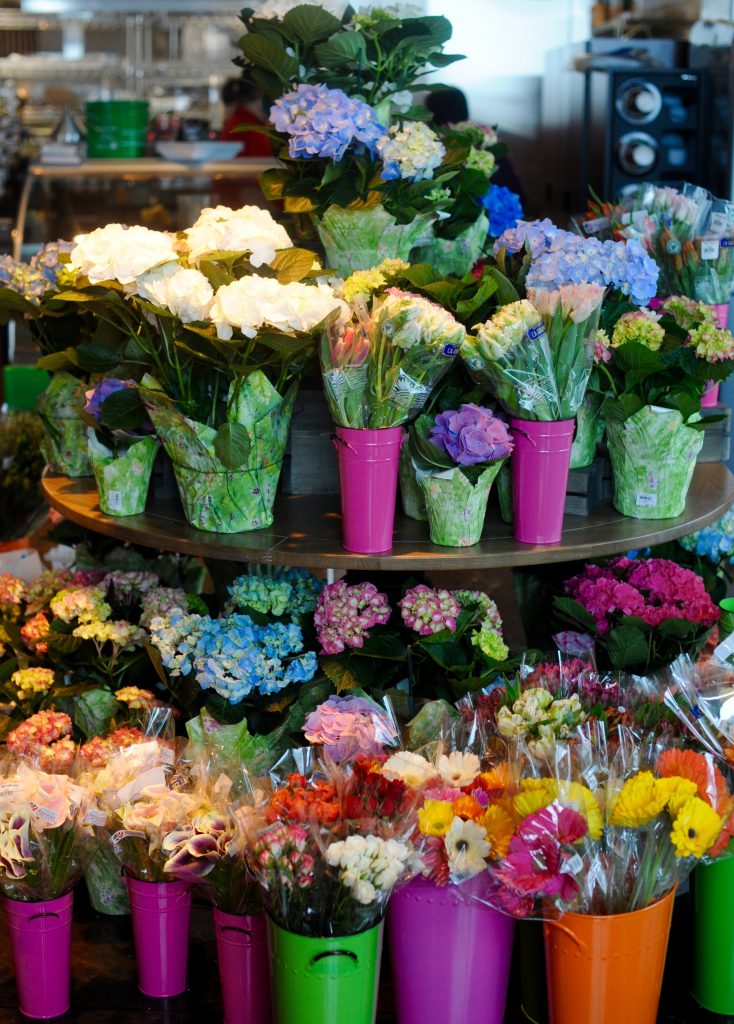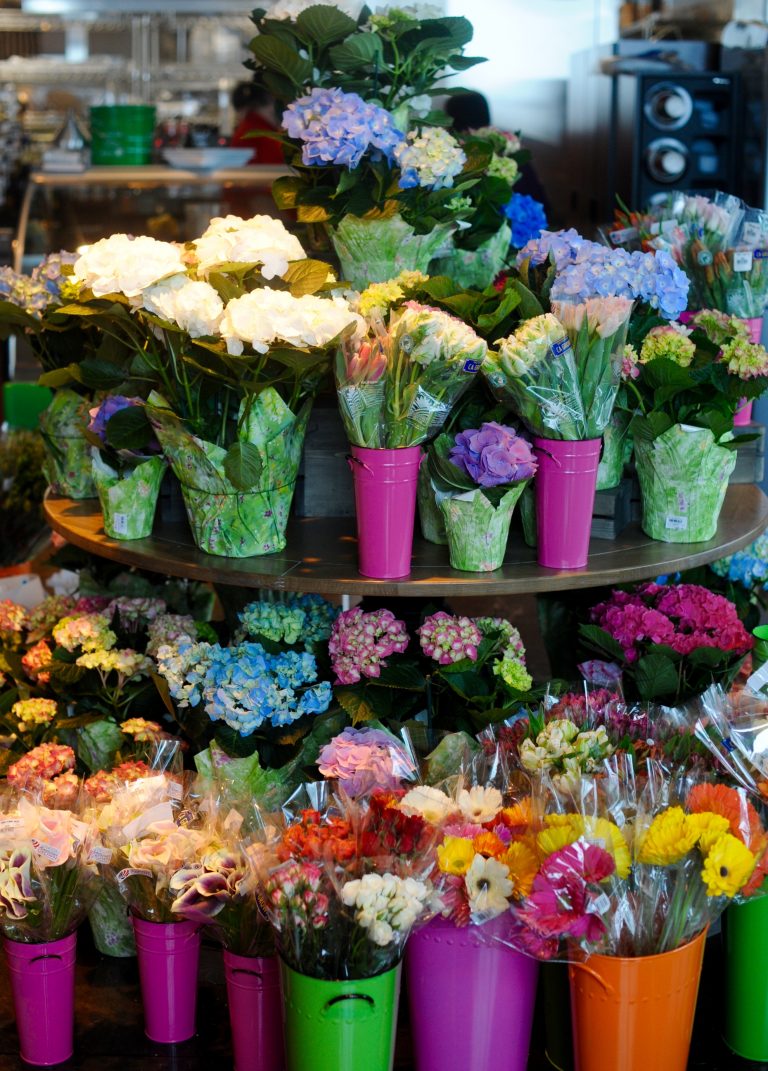 2,300 local items.
Harmons is a locally owned, locally operated company that supports local every chance they get. Including sponsoring the DIY Festival. Harmons also likes to get local business selling at their stores. They have even found makers at local farmers markets and helped them take the steps needed to start selling at a local Harmons. "If you're a great local purveyor, we are happy to help you get into the store," comments Bob Harmon. They help with packaging, UPC labels, and provide support to these local makers. Bob says, "It's a win-win."
They have a Dietitian on site.
Not only do they have an in-store Dietitian available to customers, but throughout the store, you can find food labeled with a "Dietitians Choice" sticker that ensures you can choose the healthiest options.
Fresh Artisan Bread
The bakers at Harmons make fresh artisan bread daily. It's no surprise that they use local flour from Lehi Roller Mill. Bob Harmons says their goal is "very high quality and minimal ingredients."  
Soup and Salad Bar
The soup and Salad bar is a favorite at Harmons. The food provided is almost entirely hand cut and hand prepared. Including their fresh roasted beets and all the dressings are made from scratch in-house. Their soups are also from scratch and can be bought hot on sight or cold to take home for later.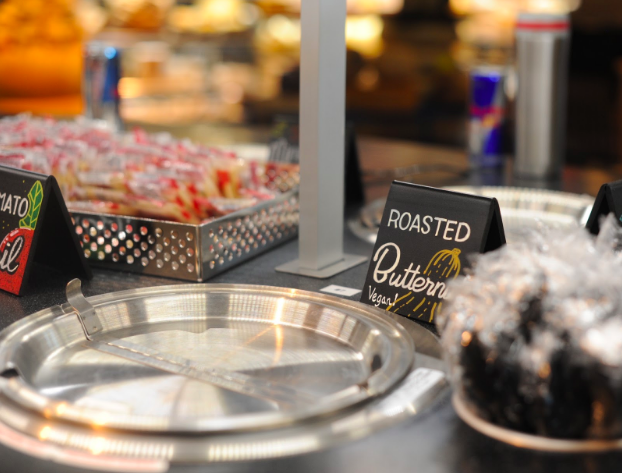 The WOW wall
The WOW wall refers to a wall of all fresh food, prepared on sight and ready to take home. The wall includes fresh cheese balls, take and bake pizza, sushi, sandwiches, dips, trays, and more. These foods are high quality and fresh with no artificial color, flavorings, or preservatives. It is meant to provide a fresher and healthier option than fast food. The freshness is evident. "You can taste it immediately," says Bob.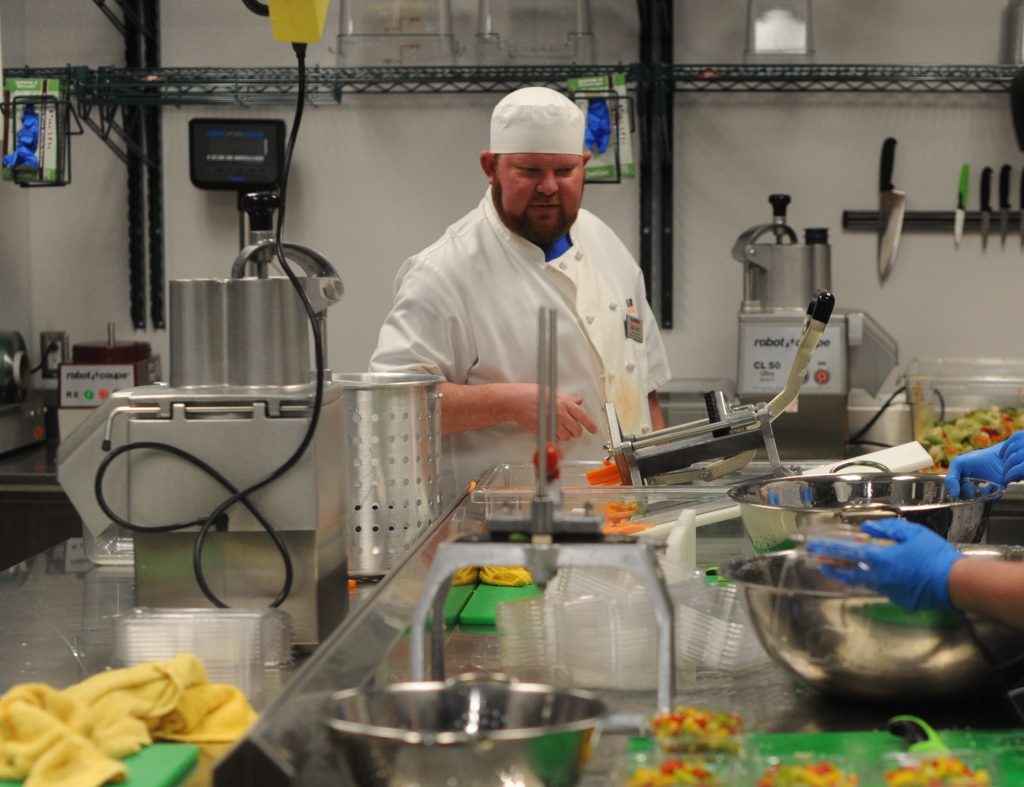 Harmons provides much more than a typical grocery store. With their health conscious and fresh options, they are truly providing a better experience. Not to mention their support of local business within and outside of their stores. Stop by their new location in Holladay to get the fresh ingredients for this Pineapple Coconut Trifle recipe.
Cooking Classes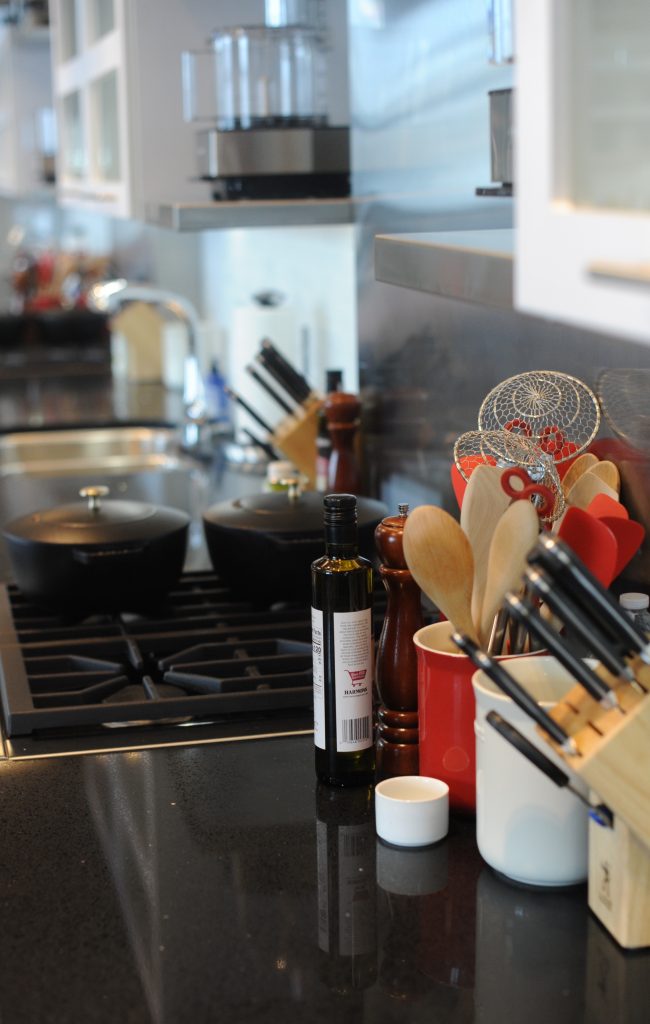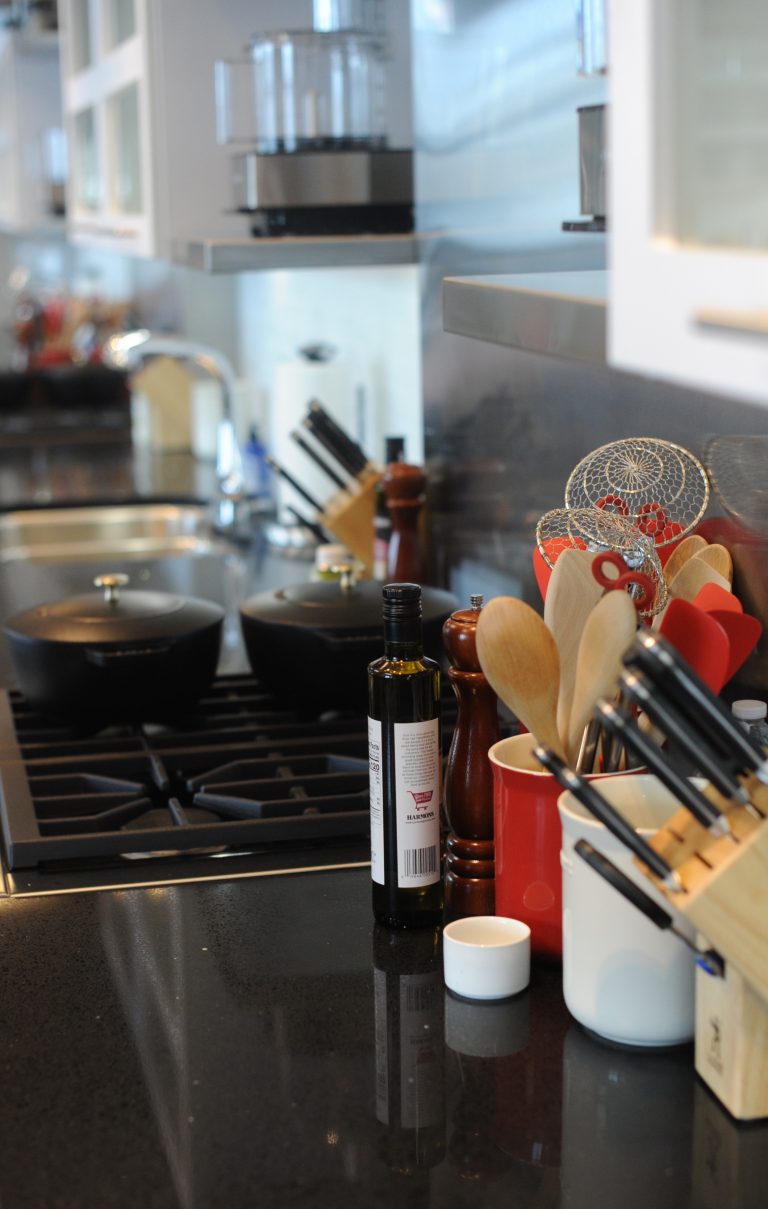 In the upstairs of the Holladay Harmons, there is a designated area for cooking classes. Harmons offers a variety of classes taught by their chefs and other local businesses. Craft Lake City even hosts some out of favorite food-related workshops there!
Pineapple Coconut Trifle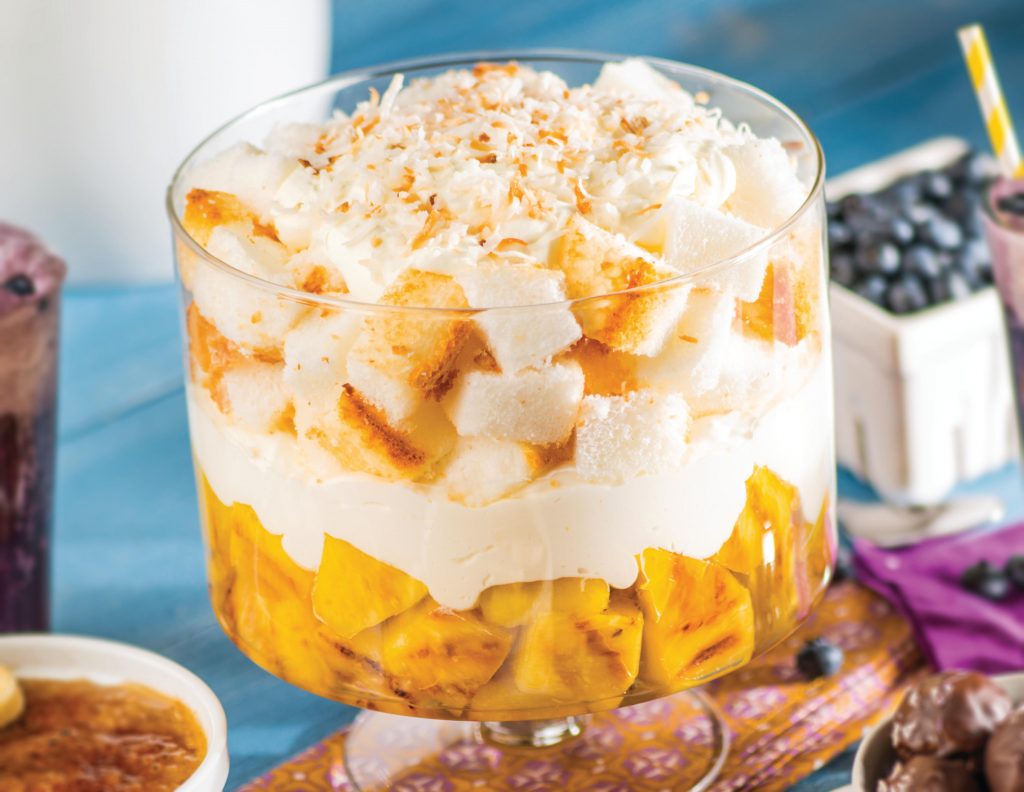 From Chef Lesli Sommerdorf
Serves: 4
Total Time: :30
Ingredients
4 cups cubed Harmons angel food cake
1 Tbsp canola oil
4 (1/2″ thick) slices pineapple
1 cup sweetened whipped cream
1/4 cup toasted unsweetened coconut
Directions
Divide half of angel food cake cubes between 4 parfait cups.

Prepare a grill pan over medium-high heat. Drizzle oil over the pan and, using a paper towel, evenly rub the oil over the pan. Add pineapple slices and grill on the first side until grill marks appear, about 3 min. Turn over and grill second sides of pineapple until grill marks appear, 3 more min. Transfer to a cutting board and cut pineapple into cubes.

Evenly divide pineapple between 4 parfait cups. Add a dollop of whipped cream over pineapple, add remaining angel food cake cubes, add remaining whipped cream, and sprinkle coconut over each parfait.