By Angela H. Brown
Craft Lake City Executive Director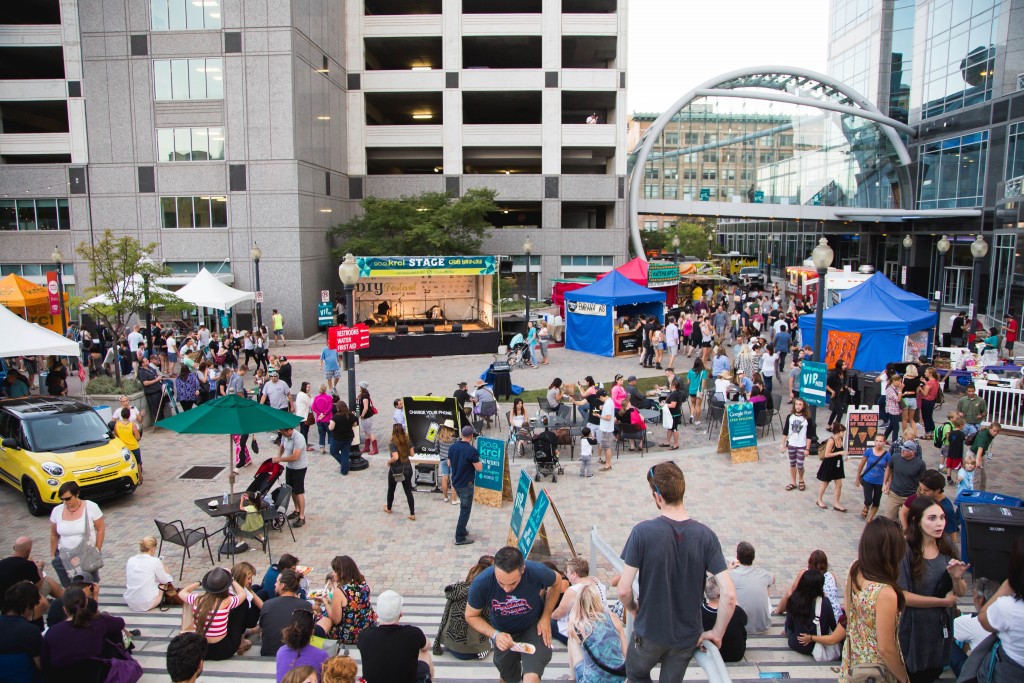 As an event producer, I know firsthand that promotion is key to a successful event. We can spend all year planning an incredible outdoor Do-It-Yourself Festival, but if we don't get attendees, the event will fall short—deflating the experience for vendors, sponsors and the community.
Because of this fact, we work tirelessly to get the word out about our events. We believe an event can never have too much promotion. The public is always looking for fun and new experiences and we provide just that. 
Event promotion is important not only for the organizer, but also for the vendors and participants. Being proactive about your participation in an event can set you apart from the other vendors and show organizers that you appreciate not only their hard work, but also the opportunity to vend at their show. We love to feel supported by our community. When vendors take time to promote our events, it's a win-win. It makes us both feel good.
As business owners, we all have our own networks of supporters, followers and repeat customers. These individuals can be huge advocates for our brands by recommending our products to their friends and family. Promoting our brand's event participation allows us to actively engage in conversations with our customers and tell them about our successes.
It's important for us to personally reach out to our communities in advance and let them know about our participation in the event. Here are a few tips for doing just that.
Ask for Digital and Print Promo Materials
Festival organizers love proactive vendors. This is a great way to get noticed and establish long-term relationships with the people that help promote you. The relationship is more meaningful when it goes both ways.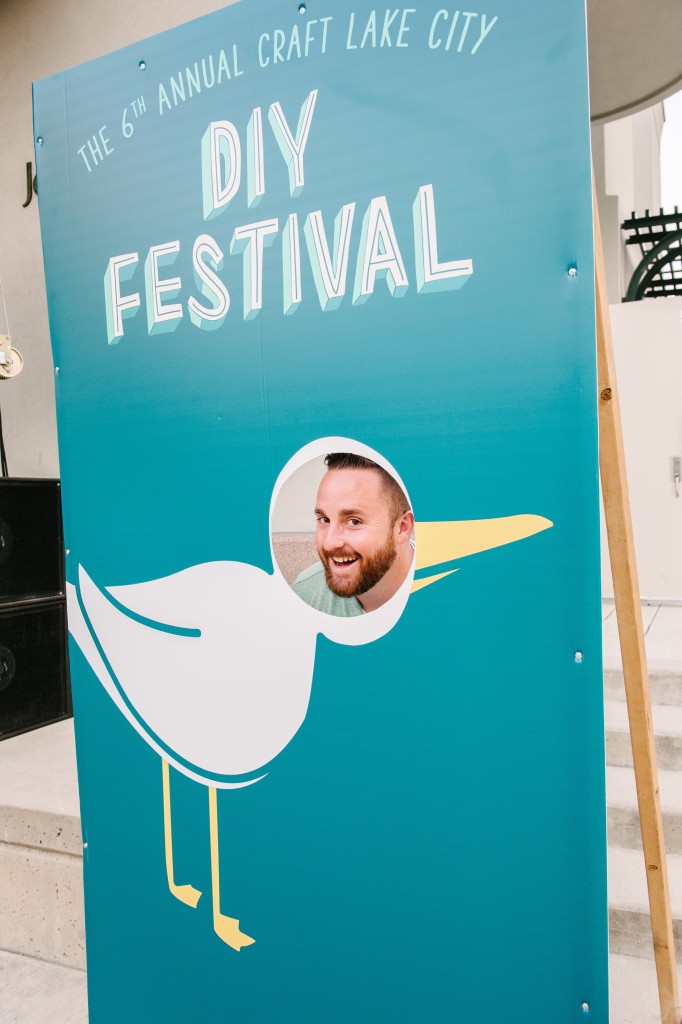 Event producers have digital assets and they will send them to you. Ask for images and scripts with the correct tags and hashtags for posting on social media.
Festival organizers have print posters and flyers that they need posted and passed out at events. Ask for allocations of these items, but do not take more than you can commit to handing out (printed materials are expensive and don't do anyone any good if they are sitting on your kitchen counter) and hang them in the areas that you frequent. Most independent shops have no problem with handbills or posters. It a great way to strike up a conversation with a new potential customer about who you are and what you create.
Create a Digital Newsletter
It is so easy to create a simple and compelling newsletter for your business. Studies have shown that a well-crafted newsletter can drive traffic to your website, increase sales and solidify customer relationships. There are numerous companies that offer this service for free or with a fee structure. I really like Mailchimp for their affordability, beautifully designed templates and ability to collect stats. A monthly newsletter is a good place to start, with small, one-off emails promoting participation at special events or sales. Be sensitive with your lists and make sure you are not overreaching with your messages. Too much communication with your lists can cause attrition.
Send Personal Invitations
Reach out to friends, family and loyal followers and encourage them to attend the event. Let them know how meaningful it is for you and your business to attend this event and ask for their help in getting the word out. I like to do this in phases over a period of three weeks before the event. First, I will first send out a personalized email with the event information, digital flyer and Facebook event invite link (make sure you use the organizers). I will encourage them to attend and let others know. Again, make this personal. Next, I will give them a call and have a brief conversation with them, inviting them to the event. Lastly, I will send them a text message two days before the event, again expressing my appreciation for their support and how I'd love to see them pop by the event.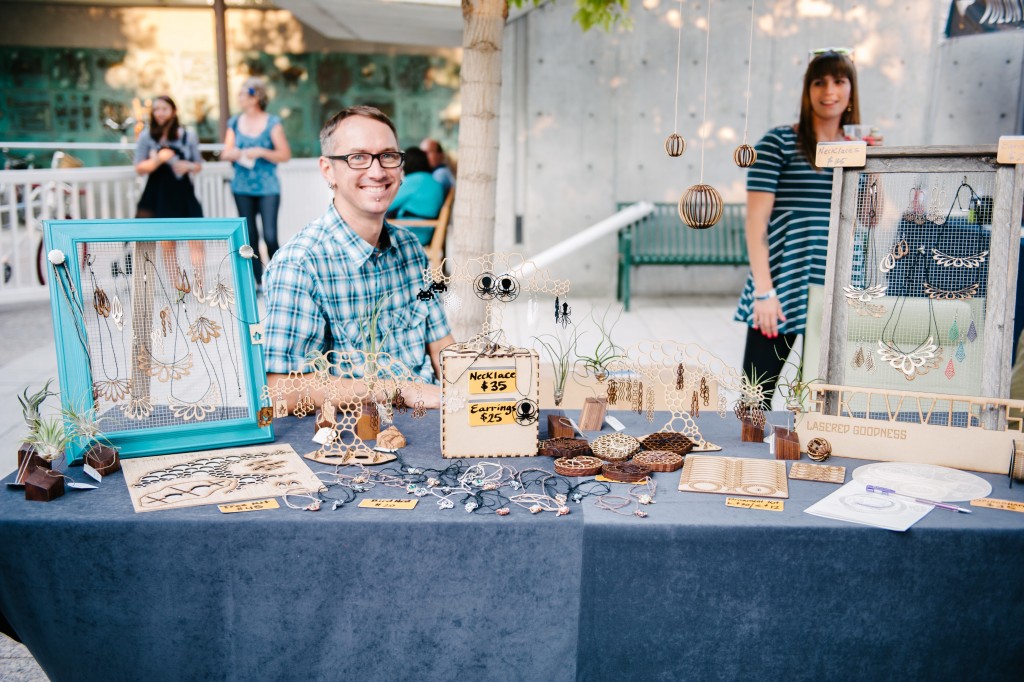 Trade Messages
Our organization trades messages with others on a monthly basis. We have found it beneficial to share like-minded events with our followers and subscribers, in exchange for others to do the same with their lists. Teaming up to spread the message of another organization or event doubles your network and increases your reach to a new audience. Don't be afraid to ask other vendors or markets to help spread the word. Just make sure the relationship is reciprocal. 
Write A Press Release
Ask your local university or college for help writing a press release about your business participation in an event. Many students in marketing programs are looking for cool opportunities to practice their newly-learned skills. Call the head of the department and see if you can set up a meeting with a professor or class to have their help. Press releases can be incredible class projects and get your business name out in the media. 
Know Social Media
As we all know, social media is so important when it comes to promoting our businesses. However, it is just as important to make sure you strategize posts for increased engagement. Use words and images that create shareable content. Again, many times, the event promoters will have prepared language and images for you to use. Don't forget to ask them for this social media content. Promotion should also be done while at the event. Continue to share messages with your followers in real time as the event takes place. Event attendees can be spontaneous and decide on a whim that they will go. Real-time posts will also generate excitement for those already planning on attending or those on their way to the event.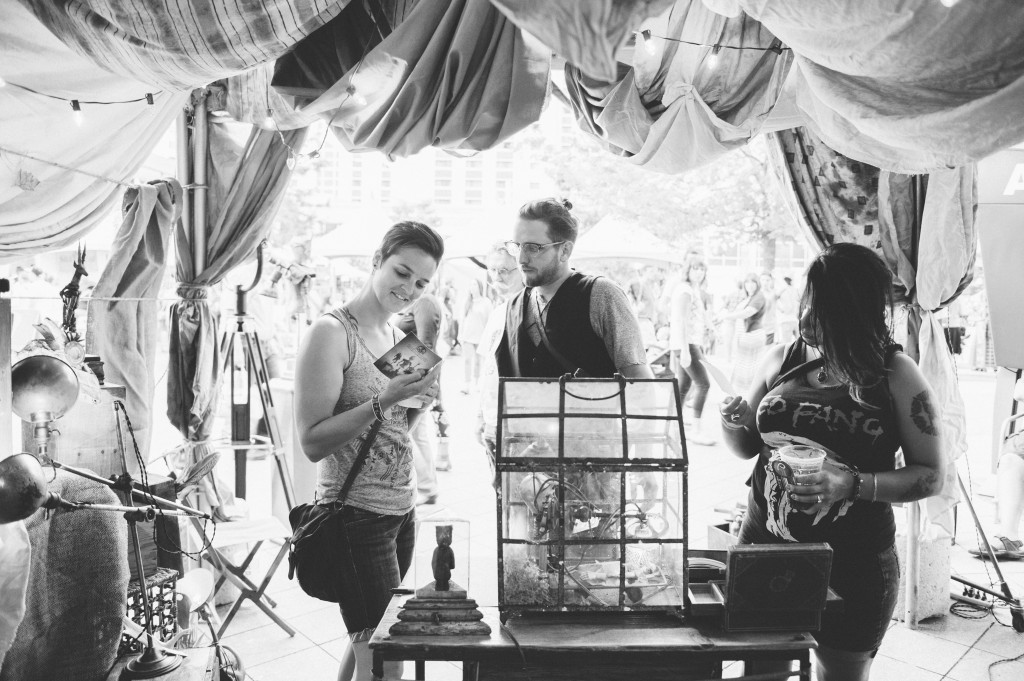 Post Event Thank You's and Send Handwritten Cards
Handwritten thank you cards are gold. I can't tell you how many calls, texts and emails I get from partners thanking me for a handwritten thank you card. In this digital age, where the only snail mail we receive is junk mail, it is meaningful to receive a piece of mail that does not contain a bill. Saying thanks will make others remember you and your brand. Don't forget to thank your network for their support in your next newsletter and schedule thank you social media posts as well. Showing gratitude increases loyalty.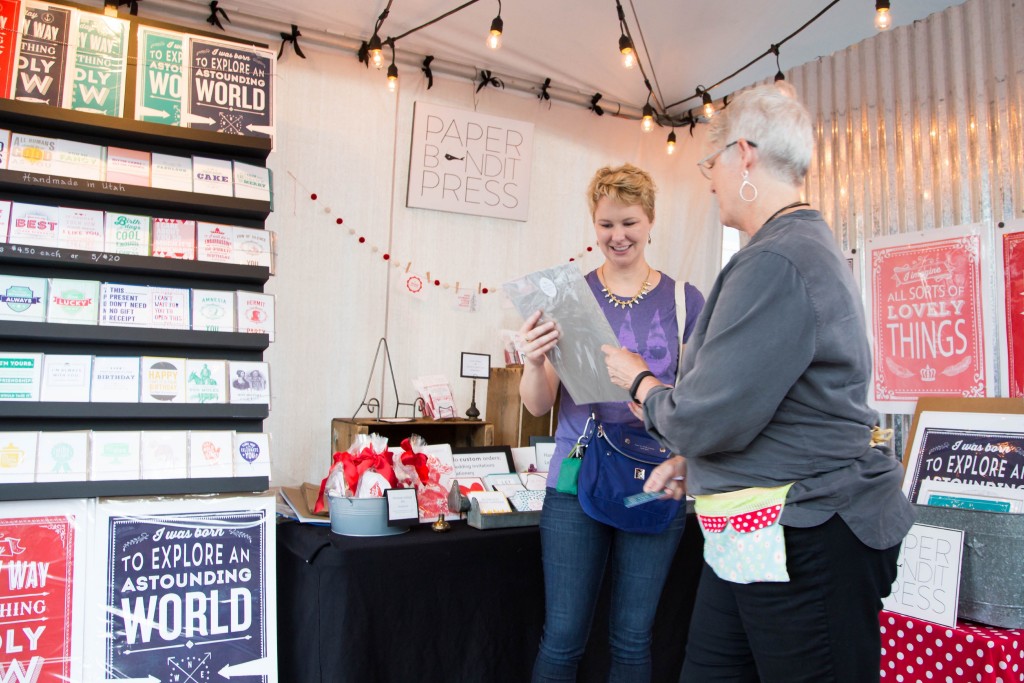 Support the events that supports you by doing your share of the promotion. Taking the extra time will not only increase your sales at each event, but improve the quality by having your network participation. Festival organizers will love you for it, and your personal investment of helping to spread the message with make you feel good.  When we work together and combine our resources, great things happen. Let's let others know about our community and the partnerships we are involved in. Together, we can enrich all of our lives.   
Save
Save