Why we're doing this.
Craft Lake City's mission to inspire and promote local artists and the creative community. Our state of Utah is home to a wide range of communities! These communities represent many cultures, ethnicities, and socio-economic groups with deep-rooted artistic craft traditions. Since Craft Lake City's Annual DIY Festival is about celebrating the creative culture in Utah, Craft Lake City would like to ensure that the DIY Festival provides support and encourages broad participation from all of the many local communities.
In 2016, in partnership with Salt Lake City Human Rights Commission, Craft Lake City developed a Community Inclusion Program. This program was started as a means to be socially inclusive and considerate of our communities. It started small, inviting ten local families from refugee and other socially excluded communities to the festival. They enjoyed the Craft Lake City DIY Festival at no cost. To ensure they would receive the full DIY fest experience, they were given general admission tickets, food, activity, and Craft Lake City merchandise vouchers. This year, we plan to continue this program, but expand it to reach not just attendees but also artisans.
We believe there are "makers"—artisans, entrepreneurs, and engineers—in all communities. The DIY Festival nourishes local artisans and small business owners by promoting DIY culture and providing the opportunity to attract new customers, promote their work to new audiences, seek business opportunities, meet and work with fellow artisans, and grow their sales.

What the Community Inclusion program is exactly.
This year, as part of Community Inclusion Program, Craft Lake City will be sponsoring five artisans to participate in the festival, who may not have been able to otherwise. The five Community Inclusion artisans will be first-time festival participants, who are juried into the festival and are from historically excluded and socio-economically diverse communities. We will cover booth cost and provide support in marketing and consumer know-how, event production mentorship, entrepreneur training and logistical support. Community Inclusion Program is also expanding to invite thirty families, or up to three hundred people, from socially excluded communities to attend and participate in festivities at no cost.
What the application assistance is and how it fits in.
We have also set up application assistance events this year to take place in public city libraries. Members of the Craft Lake City crew will be on site to help applicants complete our digital application. We're there to help you create a PayPal account for fulfilling the application fee ($20) and answer any questions. We will also provide a professional photographer, free-of-cost, to shoot a mini portfolio of the artisan's work, which is required for the application. These events are entirely free and open to all applicants to the DIY festival. You do not have to be part of the Community Inclusion Program to participate. Anyone can come seek assistance, in fact, we encourage it! If you don't already have professional photos of your work, come! Have a professional portfolio is invaluable to an artistic business.
The application assistance dates, times, and locations:
March 11, Day-Riverside Library, 2 to 5 p.m.

April 8, South Jordan Library, 2:25 to 5:15 p.m.

April 15, Salt Lake City Public Library, 2 to 5 p.m.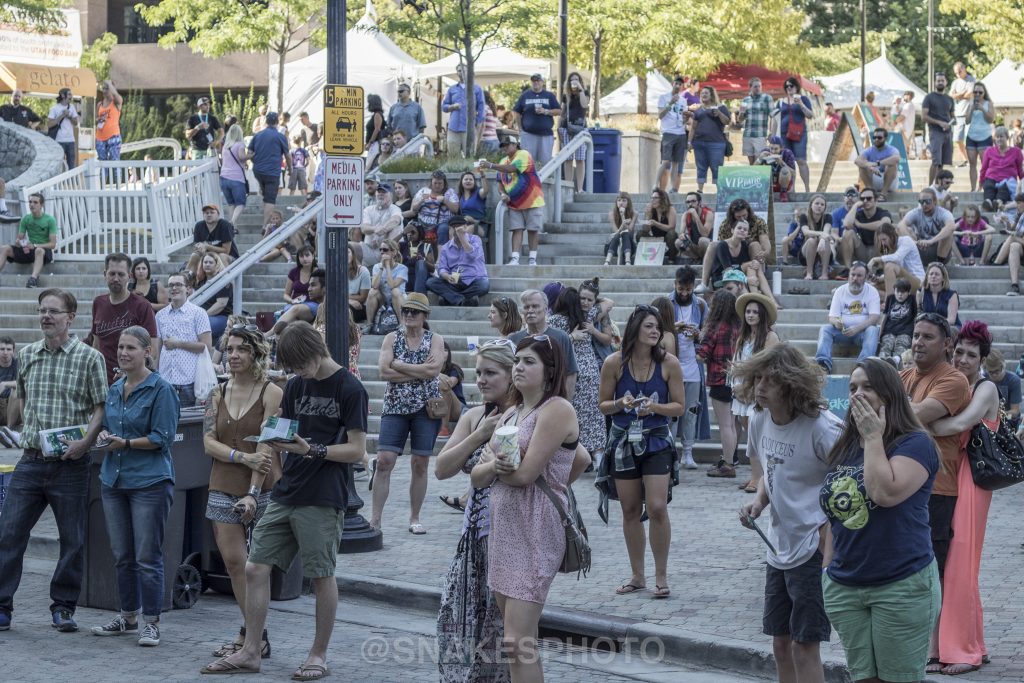 What you can do to help.
There are multiple ways you can get involved in this important program! You can help us spread the word by posting on your social media, or by word of mouth! Talk to your friends and families about this program. You can also volunteer to help out at an application assistance event. And lastly, this program will be costly to Craft Lake City, help us fund it and donate! For more information on the program or to become involved with the Community Inclusion Program, please email craftlakecity@gmail.com.
See a brochure on the program here!
Organizational Support Provided By: