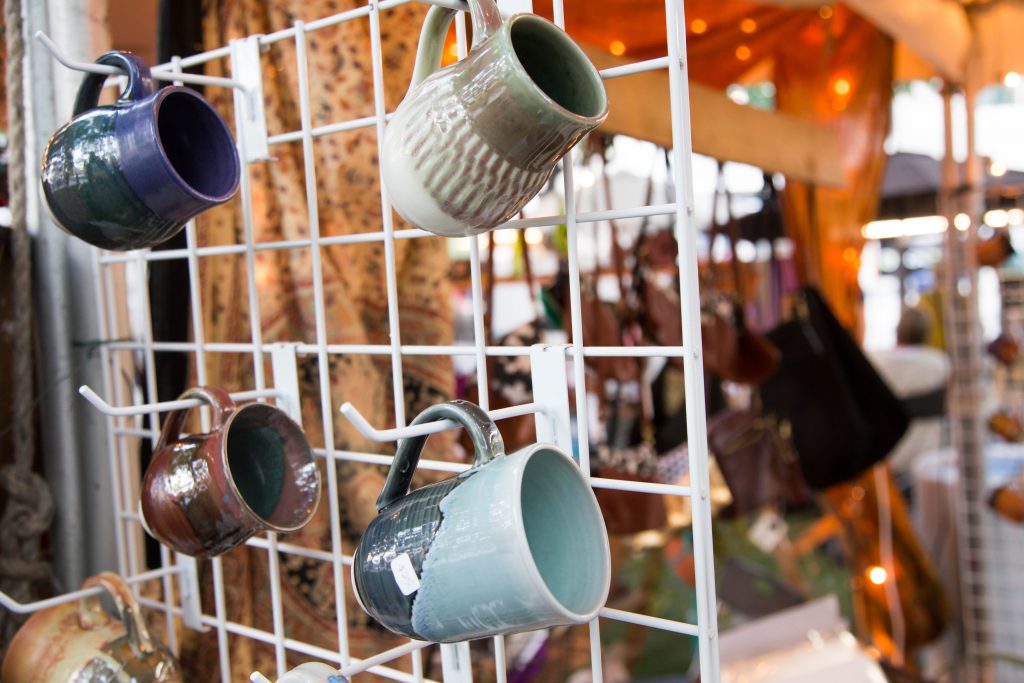 In this generous time of year, make the most of your holiday shopping by going local! There are so many local Utah makers that are selling unique and creative merchandise. To help you out, we've put together a Craft Lake City Holiday Gift Guide! This merchandise makes for ideal holiday shopping: You'll get a one of a kind gifts while also supporting the local community. It's a win-win.
Craft Lake City Gift Guide:
1. This adorable planter from Garden Au for the gardener in your life: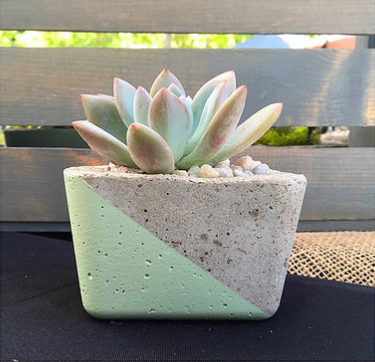 This garden decor is made of concrete for a solid and modern planter. Garden Au means Garden Gold, and each planter brings a little bit of gold into your home.
2. This gorgeous decker necklace from Mineral and Matter: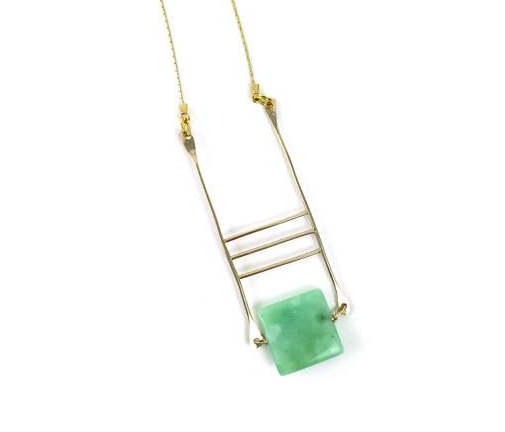 Mineral and Matter makes decorative arrows and handmade jewelry that is a beautiful as it is unique. They will also be hosting a Holiday Market on Dec 17 from 10 a.m. to 4 p.m. at their location 351 Pierpont Ave #1B SLC (they're our neighbors)! You can find even more of their unique handmade jewelry there.
3. This Cedar Wood and Rosemary Scented Beard Balm from Olio Skin & Beard Co: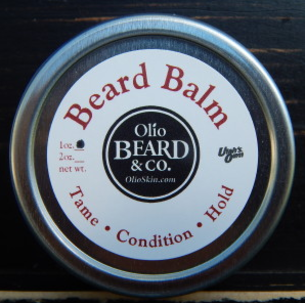 Know anyone with a great beard? They'll appreciate this beard balm from Olio Skin, which will keep his in place while maintaining a natural look. Plus, it's cedar wood and rosemary scented! Pamper any beard with this gift.
4. This unique Stranger Things watercolor from Heather Mahler: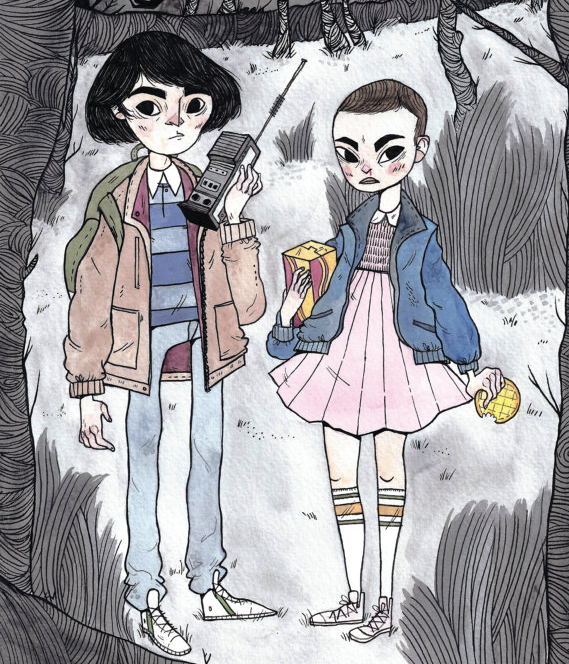 There are two kinds of people in the world: Stranger Things fans and people who haven't seen Stranger Things yet. This print of Eleven and Mike by Heather Mahler is sure to be a favorite gift for anyone who has binge-watched the addictive thriller.
5. These (real) Butterfly Wing Earrings from Asana Arts: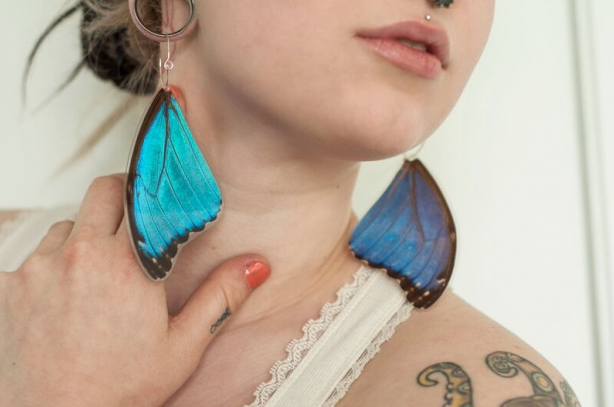 These earrings are made with REAL butterfly wings! Asana Natural Arts collects and preserves these wings after butterflies experience a natural passing and then turns them into jewelry. Asana sells quality and environmentally friendly merchandise for anyone in your life that could use a little tranquility and peace.
6. A charming fairy tale 2017 calendar from The Story Smith: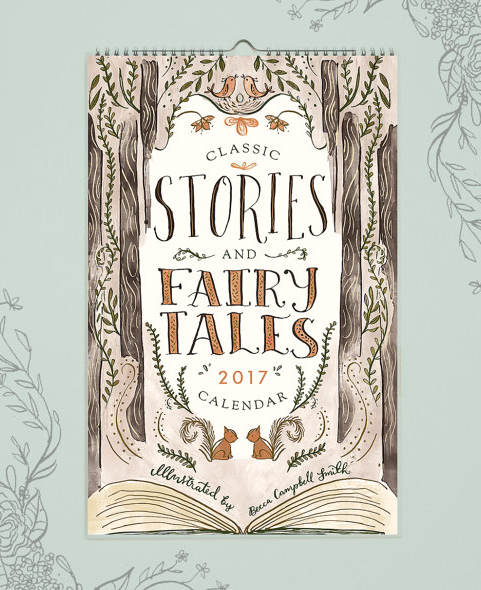 A calendar is a classic holiday gift and you won't find a more darling or charming calendar than this one from The Story Smith, featuring illustrations from classic stories and fairy tales.
7. These delightful cactus ornaments from Luna Beehive: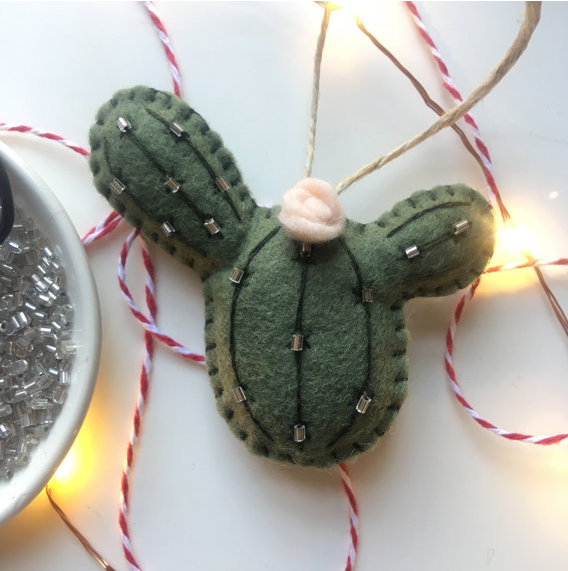 These ornaments will add a delightful, homemade charm to any tree this season. Not to mention—since they aren't too seasonal, you can use them year-round! How often can you say that about Christmas ornaments?
8. This stylish beanie to warm your loved one's head from Pine Design Co: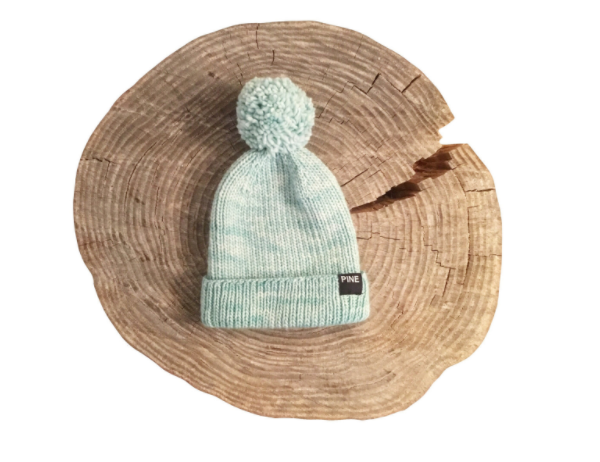 Get this stylish beanie from Pine Design to warmup anyone in your life! This is a gift that can be given to anyone with a head that needs extra warmth. So anyone in Utah. It's also available in other colors and varying styles!
9. This wood-carved "Noel" wall decor from Mountains and Bolts: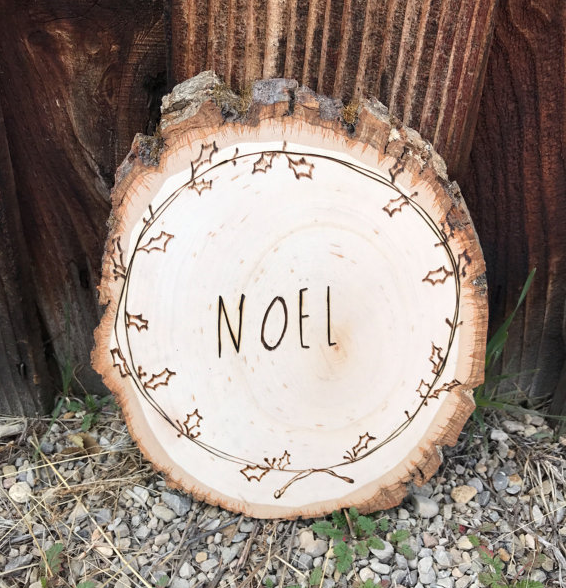 "Noel" means Christmas and what better gift to give a nature lover for Christmas than this wood carving from Mountains and Bolts? Mountain and Bolt's Etsy shop also offers wood carvings with other holiday phrasing and sayings. They are closing shop soon for a while, so snag these up while you have the chance!
10. This quality dark leather keychain wristlet from City of Industry: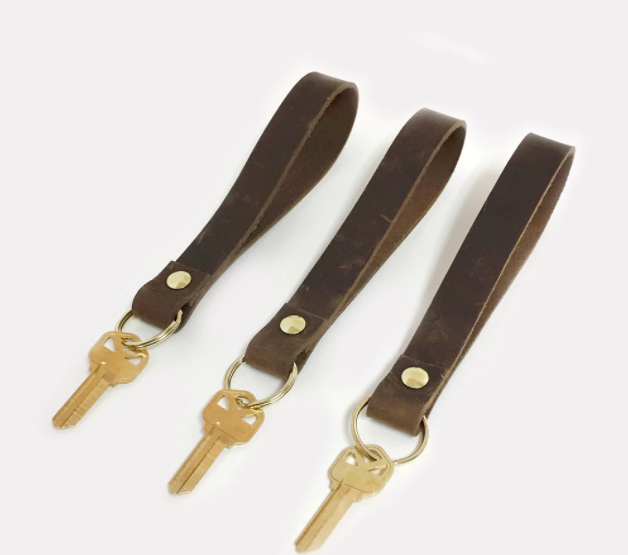 These well-made and rugged-looking leather straps are a great addition to any keychain or key! Made with quality, they'll add a distinctive look to your keyring. 
11. This Joshy Soul Vintage Dreaming album made of smooth grooves and easy listening: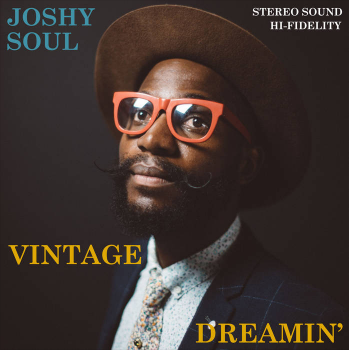 Anyone who appreciates Motown, rhythms and blues style music will LOVE this album. Available in CD, MP3 download, or even Vinyl, for you purists out there, this album will you have swaying and humming a long in no time. Have a listen, you'll know what we mean.
There are many more Craft Lake City artisans selling handmade and one of a kind merchandise. You can support Small Business all the time, beyond Small Business Saturday! This time of year, if you're spending the money anyway, you mine as well spend it in your local economy and get something unique from the Utah maker's community. Happy Holidays from all of us at Craft Lake City!
Organizational Support Provided By: