Volunteer at the Holiday Market
What is the Holiday Market?
The Annual Craft Lake City Holiday Market is held at the Historic Union Station in Ogden the first weekend in December. This two day event features over 120 artisans, makers, and food vendors, while attracting over 3,000 attendees from all along the Wasatch Front. The purpose of this event is to support and elevate local artisans and craft food creators from Northern Utah counties, and promote regional spending by encouraging the public to shop locally and support independent, local artisans during the holiday season.
When & Where? 
The Fifth Annual Craft Lake City Holiday Market will take place at Union Station:
2501 Wall Ave, Ogden, UT 84401
Friday, December 1, 2023: 5 p.m. – 10 p.m.
Saturday, December 2, 2023: 10 a.m. – 4 p.m.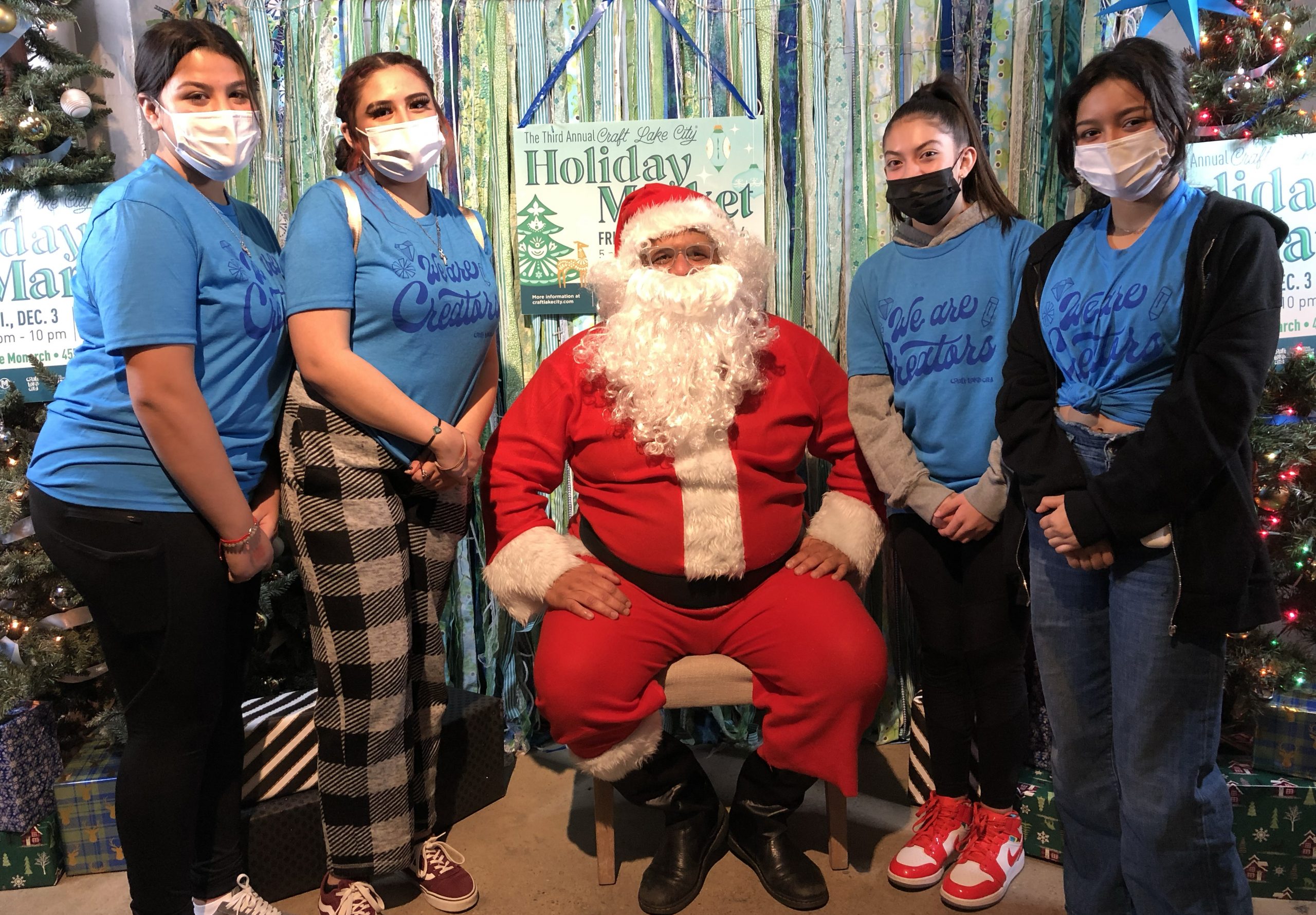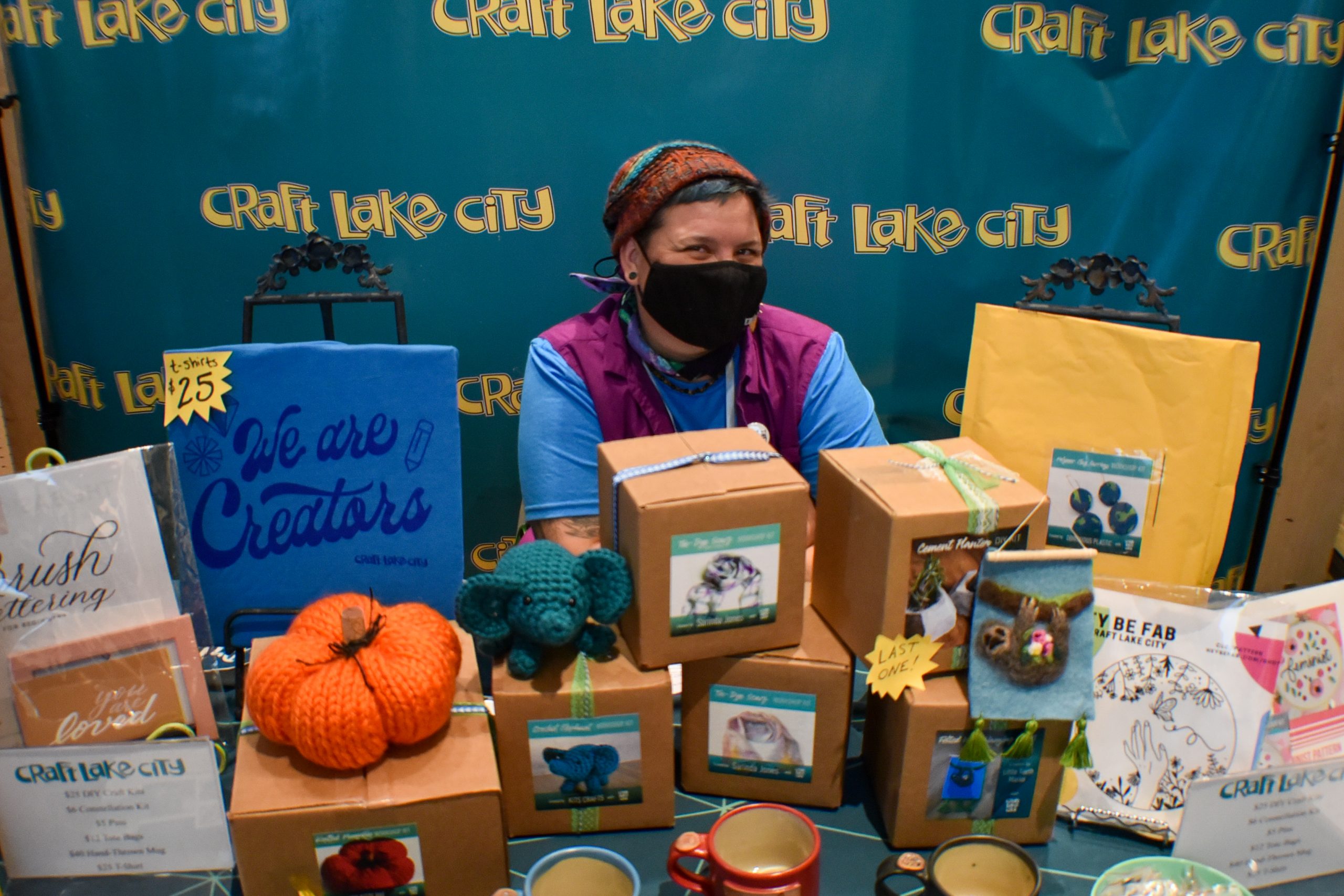 Are volunteers needed for the Fifth Annual Holiday Market?
Yes! We're always in need of volunteers. As our Holiday Market grows each passing year, so does the number of volunteers needed. Contact us to join our team today!
When do I need to be available to volunteer?
Volunteers can choose from a variety of shifts that best fit their schedule. The Holiday Market runs from December 1st-2nd, but we have open positions a few days leading up to the Holiday Market.  If you are not available the days of the market, you can ask about our year-round volunteer opportunities by emailing volunteer@craftlakecity.com
How do I apply to be a volunteer at the Fifth Annual Holiday Market?
We'd love to receive a volunteer application from you! To join our volunteer team, please complete this short volunteer application. Once you've applied, we will send over to our Initlive volunteer page link to sign up for shifts!
After submitting your volunteer application form you'll be contacted by one of our Volunteer Coordinators. You may also call us at 801.906.8521 or email us at volunteer@craftlakecity.com.
What does a volunteer actually do?
We have a variety of positions available to fit everyone's interests, personality and skills. Our volunteers help with things like artisan load in/out, Greeters, Santa's Helpers, Coat Check, and more!
You will be sent the shift signup link with what shifts are available by first signing up through our Volunteer Questionaire. 
Why should I volunteer with Craft Lake City?
Utah has the highest annual volunteer service hours in the country, and this amazing event would not happen without your support! By donating your time, you're helping to support Utah's local artisans and connect them with our community. We couldn't do this without you!
Craft Lake City volunteers receive fun and exciting benefits based on the number of shifts they work. Benefits include free soft drinks, a commemorative Craft Lake City t-shirt, and admission tickets to the Fifth Annual Holiday Market. Volunteers are also eligible to win handcrafted items donated by our talented pool of Craft Lake City exhibitors!
Are there any meetings or training involved?
Yes. We will conduct a short virtual meeting to go over important information about the Fifth Annual Holiday Market. Along with some information regarding what the volunteer position will entail. This is also a great opportunity for you to ask questions or voice any concerns before the event.
What is the minimum number of hours required to volunteer?
We ask volunteers to sign up for a minimum of one 3-hour shift, but you are welcome to go above and beyond! There are numerous perks to signing up for two or more shifts.
What if I'm interested in more than one position or shift?
We highly encourage our volunteers to sign up for multiple shifts and explore what the Holiday Market has to offer by trying out different positions. We offer a variety of perks to show our appreciation for volunteers that help for multiple shifts or for more than one day.
Who do I contact for corporate volunteer opportunities?
Do you represent a company and to learn how your employees can can help support the Fifth Annual Craft Lake City Holiday Market Presented by Harmons? We love integrating businesses into our volunteer process, so just contact us at volunteer@craftlakecity.com to get that process started. 
Can volunteering with Craft Lake City work towards completing required community service hours?
Yes. We are a 501(c)(3) charitable organization. For every hour of volunteer service donated to us, we may sign off towards one's community service. However, it is the volunteer's responsibility to get this approved in advance by Craft Lake City and the entity requesting community service hours. A government issued ID will be required for verification purposes at the time of signing off hours.
More FAQ's
Volunteer Parking:
T.B.D.
COVID-19 Safety: 
Unless State guidelines change, Volunteers can choose whether they would like to wear a mask indoors at the Holiday Market. Additionally, hand sanitizer will be provided throughout the venue.  We thank you in advance for helping us keep our community safe!
 What is the minimum age to volunteer?
Volunteers must be at least 12 years or older. Those aged 12-16 must volunteer alongside a supervising adult.
Can I volunteer with someone?
Volunteering is more fun with friends, so please help us by inviting your friends and family!
What if I still have more questions?
We have answers! Please send us an email to volunteer@craftlakecity.com.