1. The New Parenting Lounge sponsored by IKEA.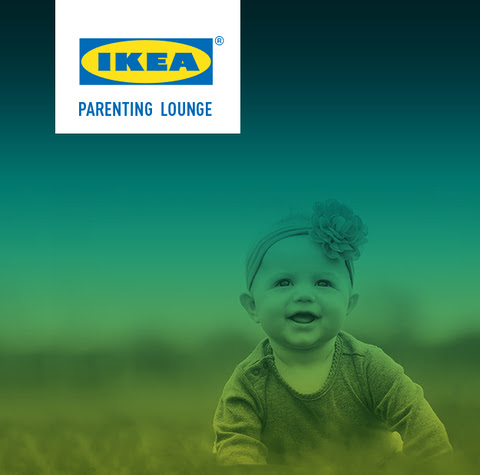 The Parenting Lounge is a new addition to the festival this year. All parents and caregivers with infants, young children, or children with special needs are welcome to enjoy this quiet area sponsored and furnished by IKEA. Escape the crowds and take a seat on IKEA's comfy furniture.
2. The Craft Lake City Coca Cola VIP Lounge Sponsored by Harmons.
This year's VIP Lounge has been moved to the heart of the festival, right in front of the SLUG Mag Stage. As a VIP, you will enjoy food catered by Harmons, craft cocktails, VIP-exclusive craft food demos from Harmons and more! Harmons will provide different food each day. This experience will truly make you feel like a VIP. Treat yourself or pamper someone you love with VIP tickets!
3. The Brush Lettering, Macrame, and Gold Leafing Workshops.
There will be workshops each day of the festival—happening within the festival! There will be lettering workshops on Friday, gold leafing workshops on Saturday, and macrame workshops on Sunday. Learn a new skill from a local artist and take home your own unique DIY keepsake.
4. The Google Fiber STEM Building's FREE workshops!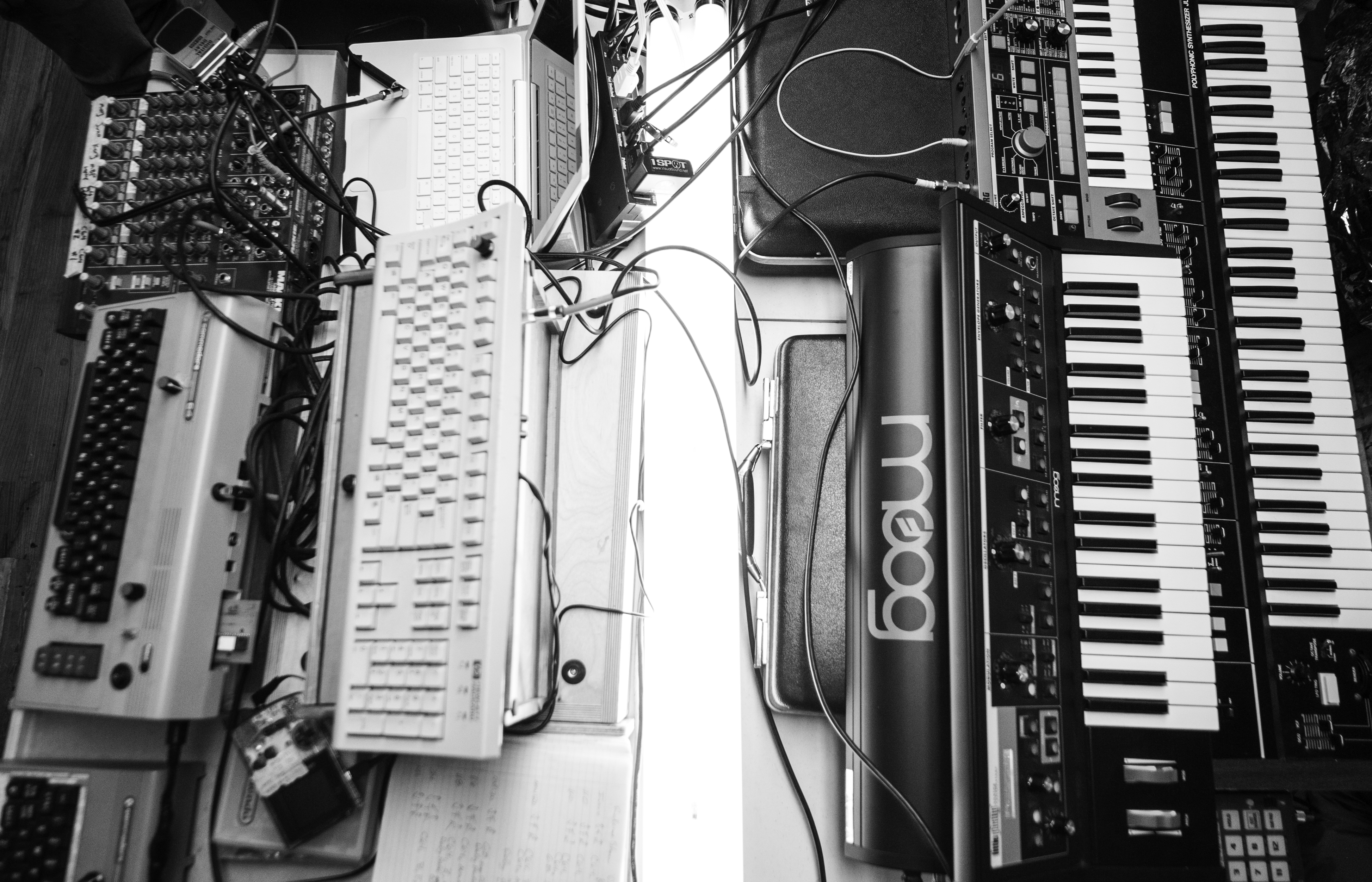 Each day of the festival, there will be FREE workshops held in the Google Fiber STEM Building. The Boys & Girls Club of Northern Utah will be teaching an Engineering Creativity Workshop on Friday at 7:15 p.m. and Sunday at 1:45 p.m. Roger Burrows will lead a Geometry Through Time Workshop on Saturday at 1:45 p.m. Phil Matheson of UVU Physics will teach an Exploring Eclipses Workshop on Saturday from 8 p.m. And lastly, Joshua Faulkner of local band Conquer Monster will teach us how to Make Music with Obsolete Electronics at his workshop on Saturday at 4:15 p.m. Discover these awesome workshops and so much more at the Google Fiber STEM Building! (Did we mention there's A/C?)
5. Daily Demonstrations from professional artists. (Also free!)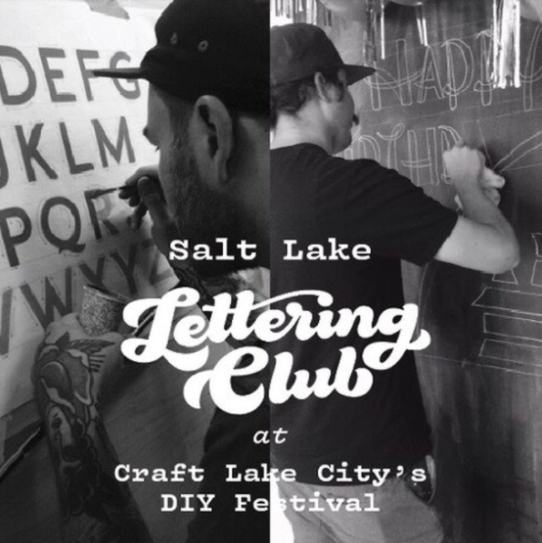 There will be a variety of totally free demonstrations going on throughout the festival. First Utah Robotics will demo live robotics all weekend in front of the 90.9FM KRCL Stage. Salt Lake Lettering Club will demonstrate their skills on Friday at 5:30 p.m. and 7 p.m. Luis Calderon of Puruha Arts will teach us how to woodwork on Saturday at 12:15 p.m. and 1:30 p.m. Also, Saturday, the U of U Book Arts Program will help you print your own letterpress bookmark and make a small, folded book at 3:30 p.m. and 4:45 p.m. Saturday night at 6:45 p.m. and 8 p.m., Deanna's Handweaving and Fiber Arts will perform a weaving demonstration for festivalgoers. And lastly, on Sunday at 12:30 p.m. and 3:30 p.m., you can see Sean Cudney of S.C. Creative Studios transform a large wooden stump into an intricate work of art. More details about these exciting demonstrations will be available in festival programs.
6. So. Much. Food.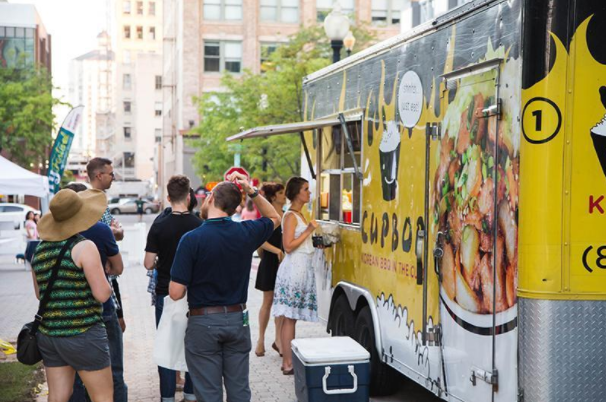 There are so many food options. Where to start? Try some artisan pizza, Korean BBQ, crepes, cheesesteaks, empanadas, vegan paninis, Vietnamese sandwiches, and even more! Or, if you're feeling something sweet, there will be artisan churros, shaved ice served in pineapples, ice cream, gourmet chocolate, and a variety of baked goods. Don't even get us started on the food in the VIP area. (See number 2 for details.)
7. This year's Kids' Area happenings, including Kid Row, Arte Primero, and Bad Dog Arts.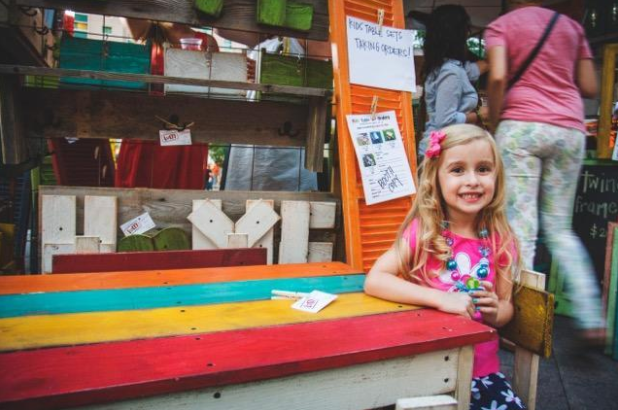 There are some pretty cool things being added to the Kids' Area this year. Friday night in the Kids' Area, you can see young artists from the nonprofit organization Arte Primero. One of our favorite additions to the festival this year is Kid Row. Saturday from noon to 4 p.m., you'll find kids 14 and under selling their wares as Craft Lake City vendors! These young crafters have some impressive work. Come by to be inspired by these youngsters. After Kid Row on Saturday, Bad Dog Arts—another nonprofit—will teach us about art in many forms.
8. Performers!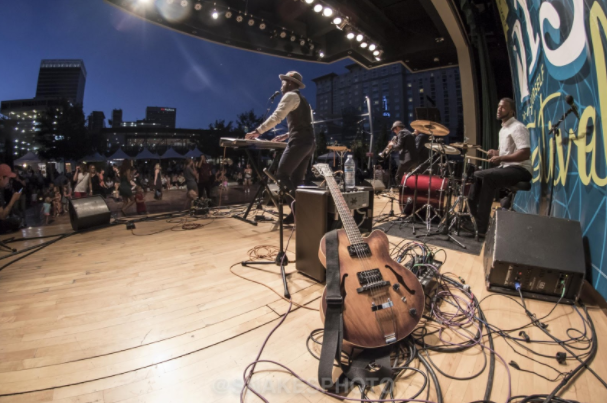 The SLUG Mag Stage and the 90.9FM KRCL Stage will be rocking out to many different performers. Every 30 minutes, there will be a different live performance on each stage. Jam out to R&B, punk, bluegrass, indie rock, acoustic, jazz, and other tunes. There will also be a variety of dance performers that you won't want to miss. Stop by either stage to dance, rock out, watch, relax, or just listen.
9. The City Creek Bike Valet. (It's free!)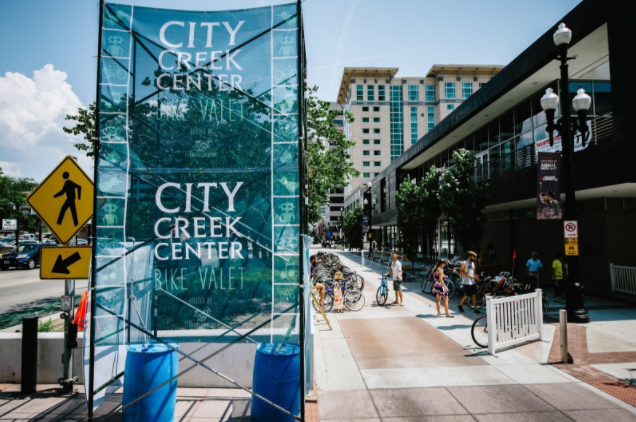 The Salt Lake City Bicycle Collective provides a free bike valet service sponsored by City Creek Center. It is located at the 200 South entrance. Avoid the pain of parking—ride your bike to the festival and enjoy this free service!
10. All of the new Craft Lake City merch.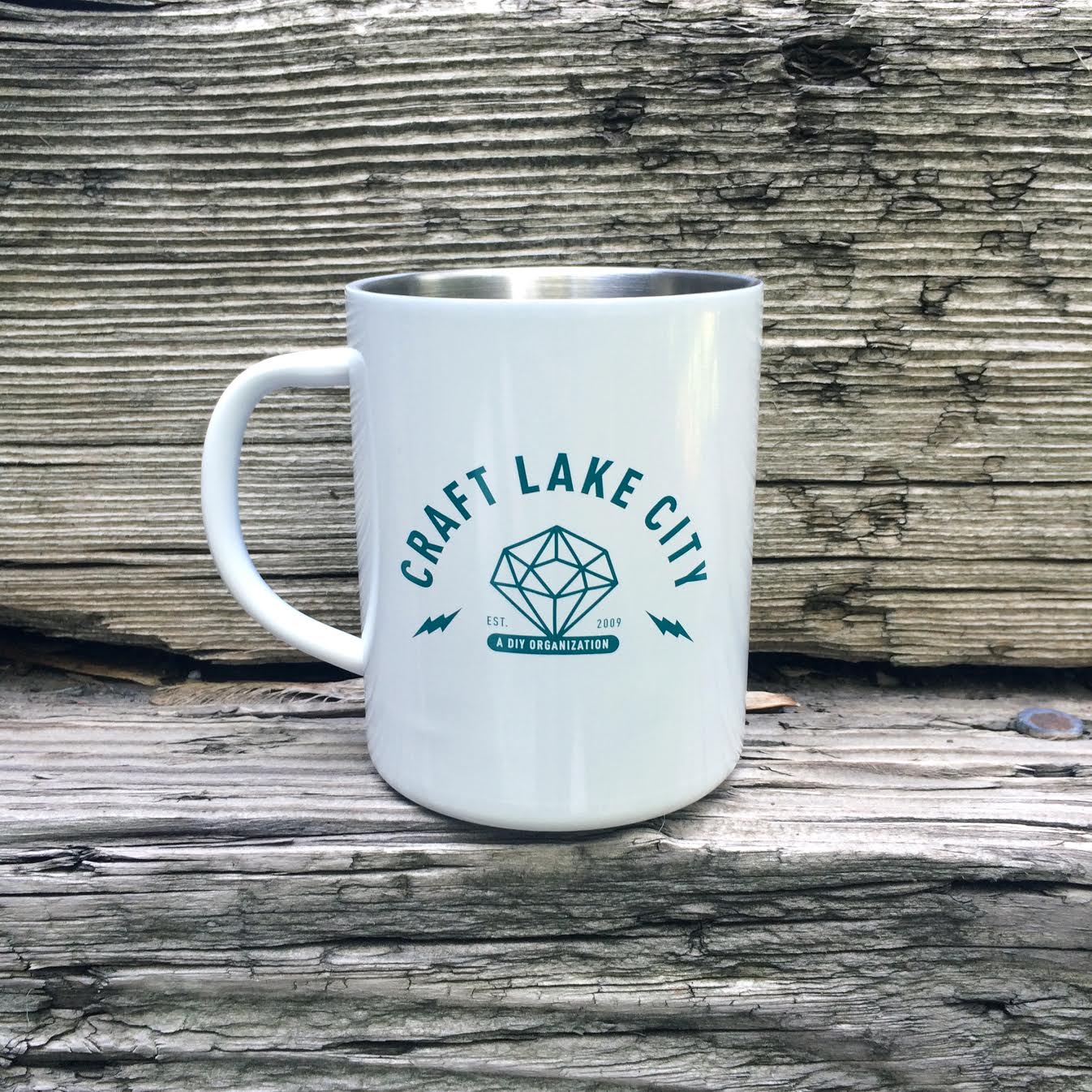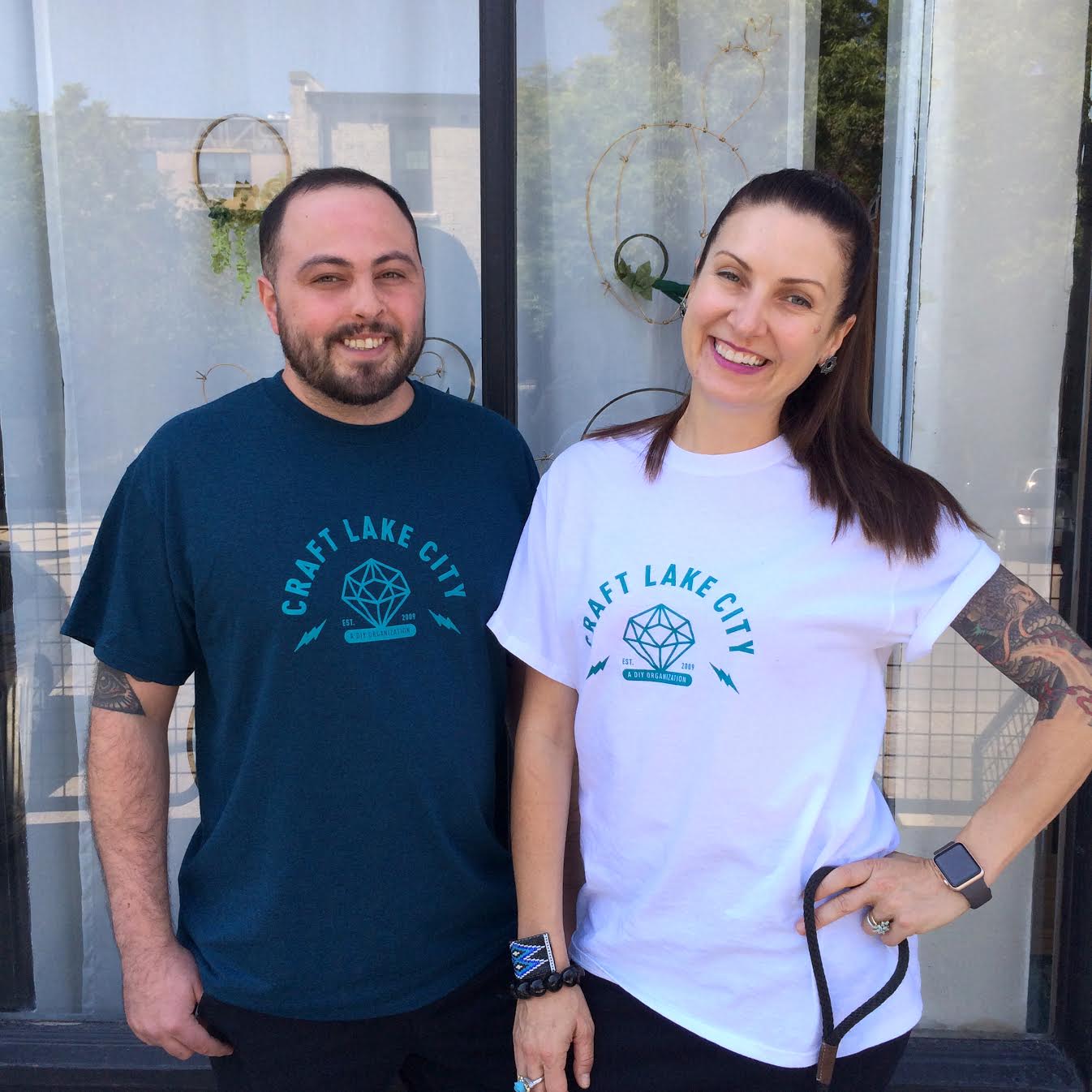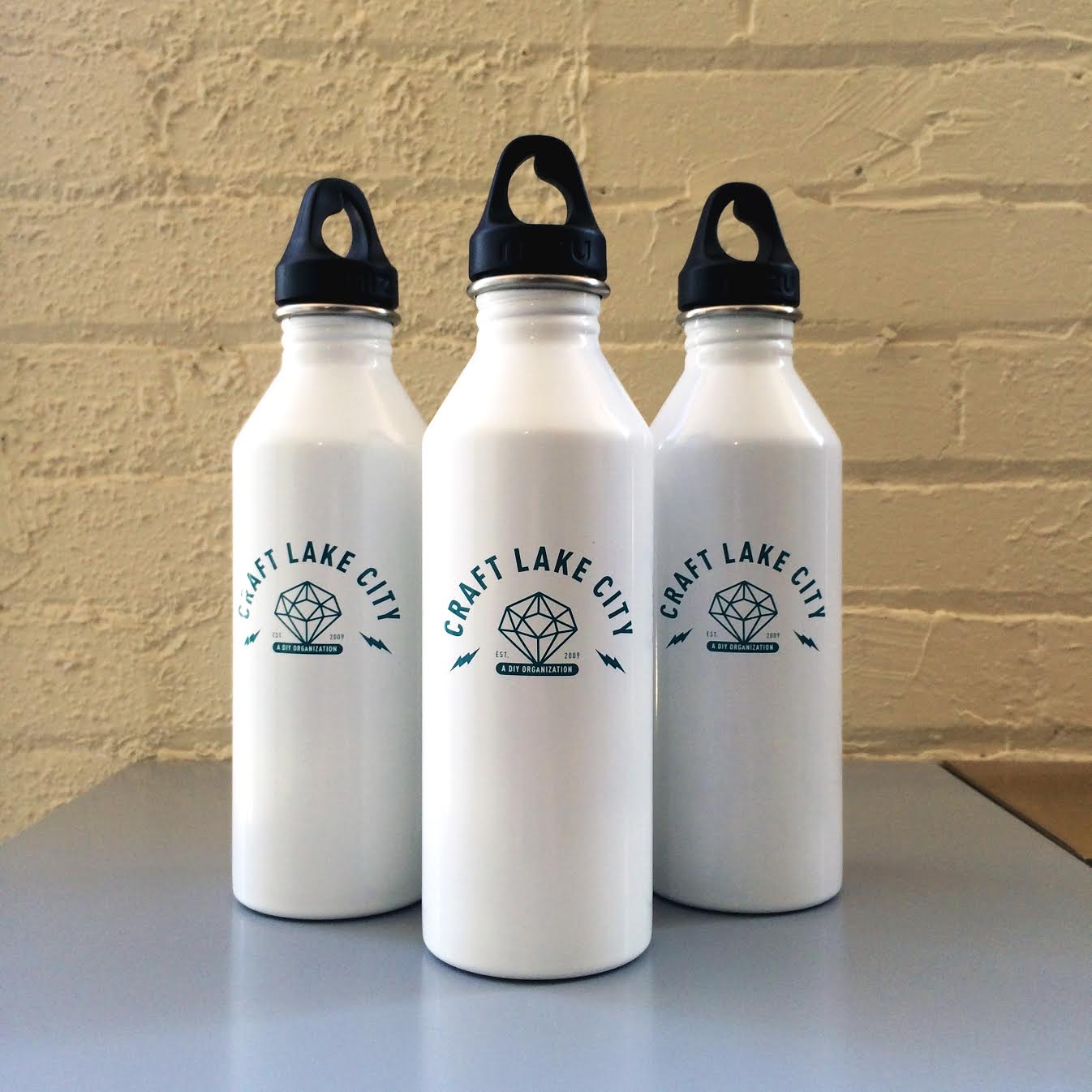 Craft Lake City's booth will sport some brand new merch this year. Designed by Afternoon Delight and printed by Spilt Ink, our new T-shirts do not disappoint. We are also selling new water bottles, mugs, pencils, and other merch. Stop by and have a look!
Get your general admission tickets and VIP tickets ahead of time online and avoid the lines at the gates: https://www.24tix.com/event/775081453/2017-craft-lake-city-diy-fest