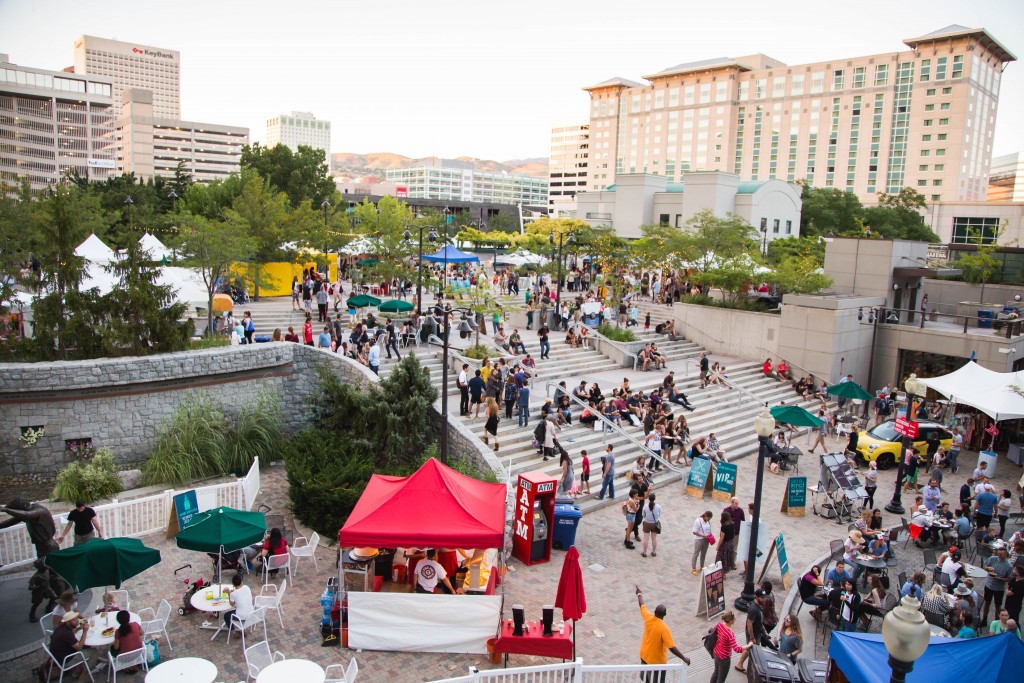 Being a vendor for Craft Lake City, or any DIY market can be a grueling task—dealing with long hours, heat, customers, set up, take down, and of course all the work you put into your craft to get product ready to sell. It can be a lot. If you're new to the vending scene, you may find these tips from the Executive Director of Craft Lake City, Angela Brown, very helpful. Brown started Craft Lake City's DIY Festival in 2009, inspired by craft festivals she had attended in larger cities and Utah's own rich crafting community. Being in this business and also being a creative person herself, Brown has seen every side of these sorts of events, from attending to participating. As someone with so much experience in outdoor markets, her extensive knowledge is invaluable. Make sure you get the most out of your vending experience with these tips from the brain of Angela Brown:
I absolutely adore outdoor markets. Farmer's markets, county fairs, state fairs, maker fairs, flea markets, art festivals, music festivals, craft bazaars, cultural gatherings … you name it—If there's an outdoor gathering programmed with local food and entrepreneurs, I'm there! In fact, I'm so passionate about outdoor marketplaces that, in 2009, I started my own.
I've produced a large-scale, multi-day outdoor DIY (Do-It-Yourself) festival for the past seven years, and it's exhilarating. Hundreds of hours are spent planning, organizing, preparing, communicating and programming. When all the puzzle pieces have fit into place and the gates open to the pubic, it feels like magic. Watching every smiling festival attendee and happy vendor successfully selling makes all of the late nights in the office worth it. But as any businesswoman knows, successful moments are the result of more than just hard work.
Successful moments require constant personal improvement, building on our present knowledge. We must strive to learn MORE. We must keep up with the fast paced technological changes within our industry. We must make mistakes, learn from them and build upon them. We must undergo the most frustrating mistakes … often multiple times! This is how we find that the most important lessons to be learned—the knowledge gained from the most elementary oversights.
I'd like to share with you five elementary oversights that many of our vendors, volunteers, production teamsters and myself have had to relearn (more than once) while participating in outdoor markets. Time and time again, I see vendors neglecting these basic concepts. Add them to your festival planning lists, and don't forget them!
1. There is only one of YOU. Please take care of yourself!
It's easy to become lost in to-do lists and making inventory the night before a festival. It's so easy that many times vendors forget about their body's needs. Vending outdoors is serious business. Making sure that you have all the "stuff" for your booth is only half the battle. If you get heatstroke, it doesn't matter what your booth looks like. Pre-festival body nutrition and hydration levels are nonnegotiable. Make sure you are properly hydrated several days BEFORE the festival. Drink water, eat three square meals, bring healthy snacks and get eight hours of sleep. Trust me, it's really hard to do math on two hours of sleep and no breakfast. Show your body love, and it will treat you well during an exciting (and stressful) market. Avoid soda, alcohol and other beverages that dehydrate the body.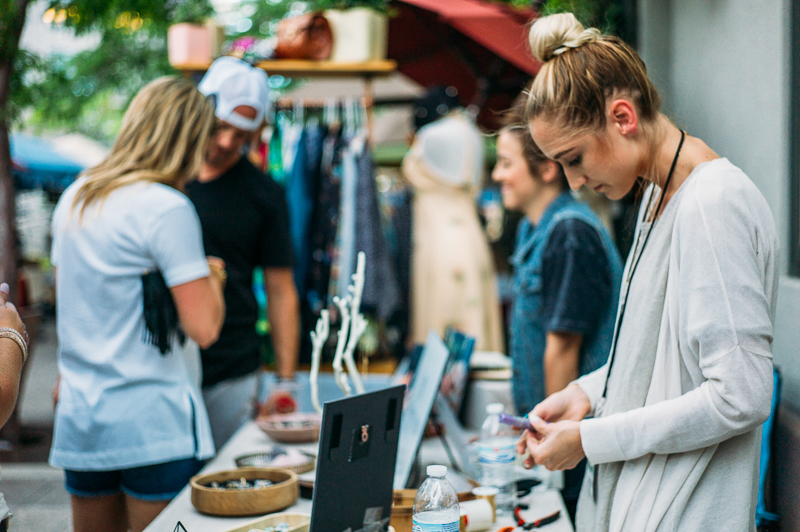 2. Check weather the night before AND in the morning before you leave.
Weather patterns can change in an instant. Arriving unprepared for abrupt weather can ruin your festival experience. Our market is located in a desert climate. It can be freezing on a summer morning, over 100 degrees at noon and raining by 4pm. Make sure you know the weather patterns for the time of year and consult multiple weather apps and sources. Be prepared for the worst. It's hard to sell anything when you're freezing your tush-off because you forgot your evening jacket.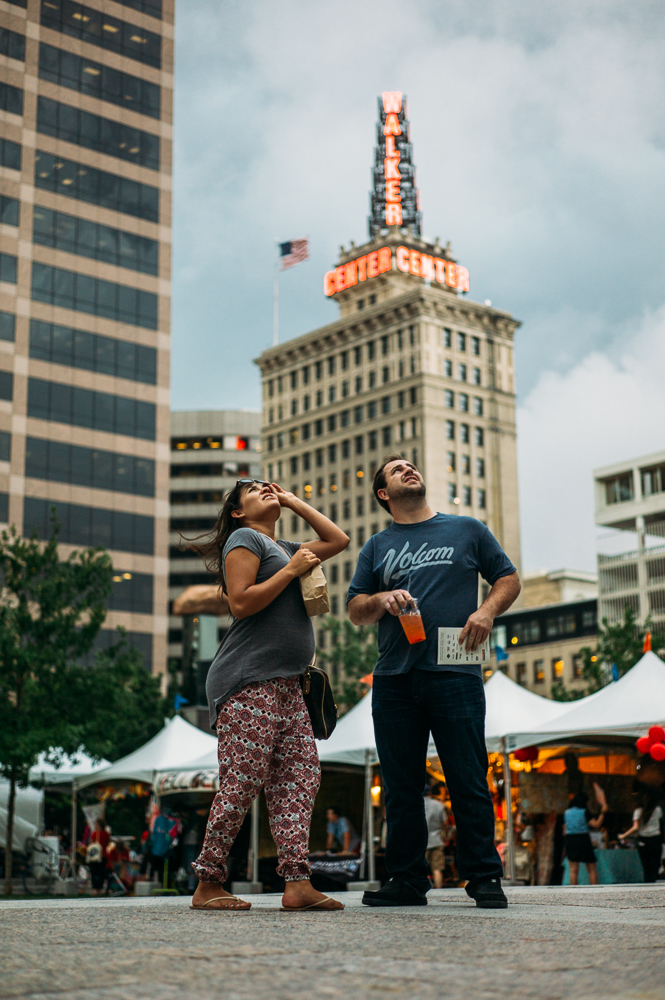 3. Lather-on the Sunblock!
Every year, I see hundreds of vendors return on the second day of the festival with gnarly sunburns because they thought they didn't need sunblock. Mother Nature's rays can be brutal, even under an overcast sky. Don't give yourself premature sun damage or a lobster burn when you need to be feeling your best. Use sunblock with a SPF of 30 or higher and apply it everywhere your skin is exposed, once an hour.

4. Your cell phone is going to die, and you will need it—bring a remote battery charger.
Using technology in an outdoor setting is essential. You'll want to use your phone for mobile credit card transactions, social media posts and to make sure your spouse fed the kids lunch.   Don't lose sales, connectivity or your phone because you left it charging in the bathroom.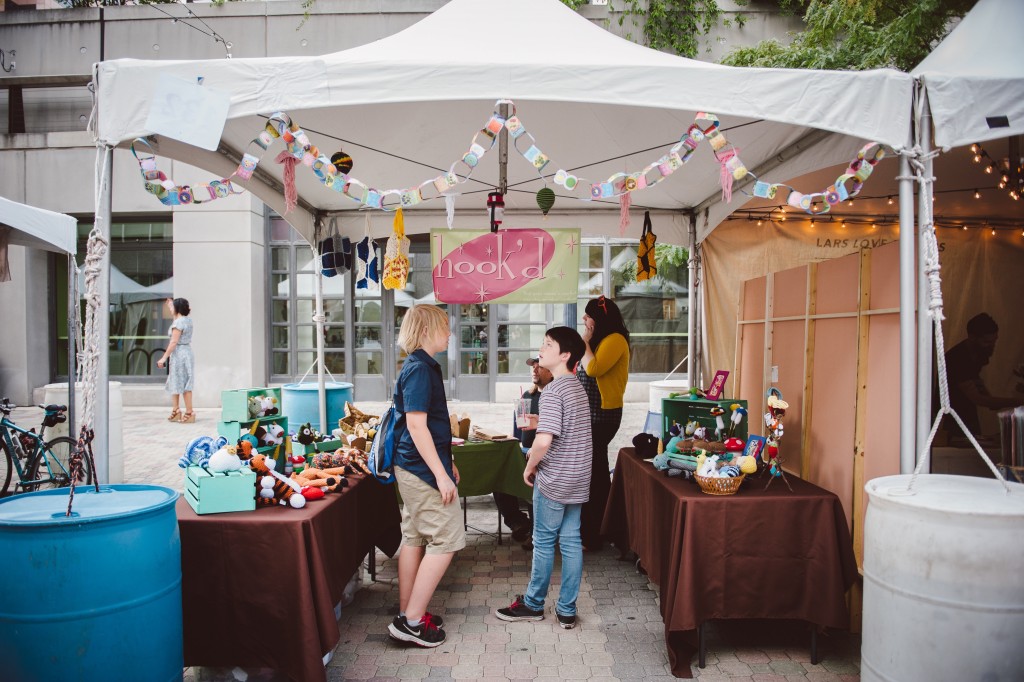 5. Schedule bathroom breaks with a friend or family member.
There is nothing worse than getting stuck in your booth when you have to go! If you are maintaining proper hydration levels, you will need to go more often. Plan ahead and schedule reliable friends or family members to cover for you at designated times so that you may take bathroom breaks.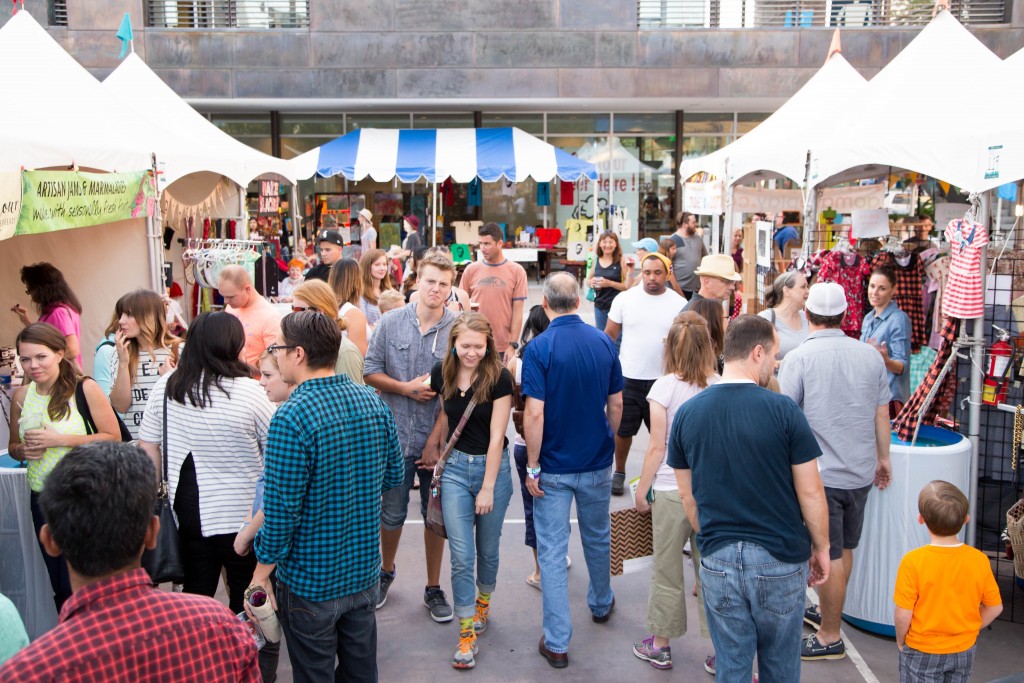 Remember these important tips and you will find your experience working at outdoor markets much more enjoyable!