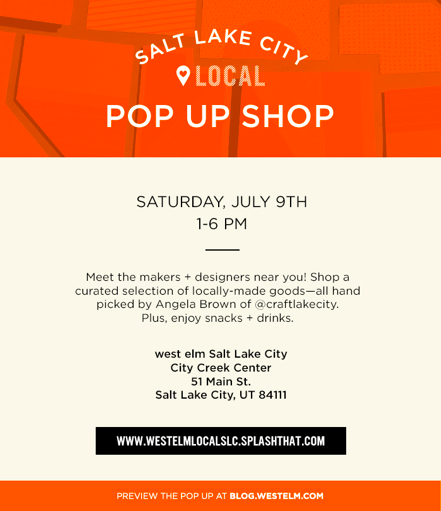 You're invited to the West Elm Pop Up Shop! Saturday July 9th, from 1 p.m. to 6 p.m. West Elm will be hosting a pop up shop featuring vendors hand picked by our very own Executive Director here at Craft Lake City—Angela Brown. You'll see KnotOnomy, Isabells Umbrella, Fullgive Leather, Desert Rose Jewelry, Candace Jean, and The Sage Fox there. There will also be (free) treats and goodies provided by Craft Lake City foodie—Sprinkle and Dash. We heard a rumor about mini cheesecakes. It's shaping up to be a great event.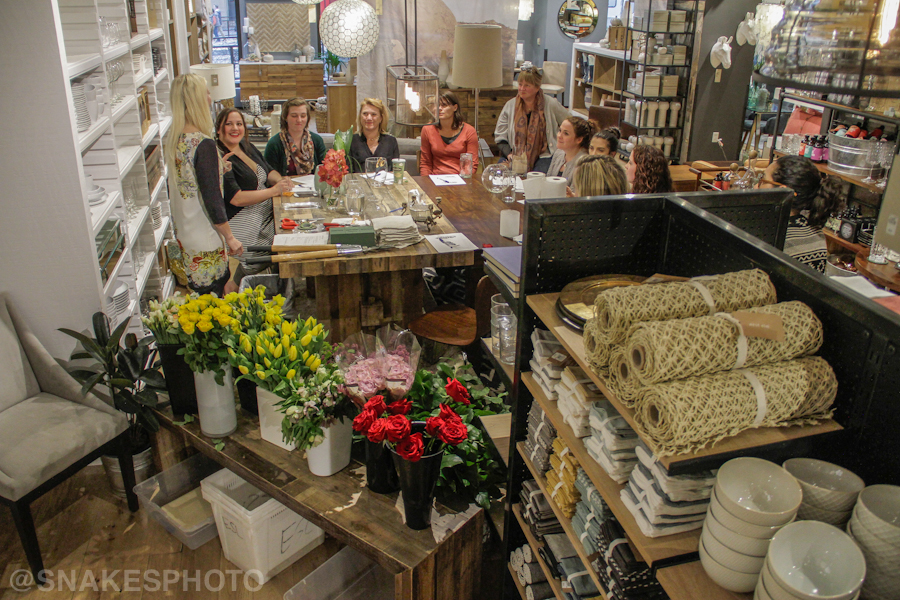 Craft Lake City has been fortunate enough to partner with West Elm not just in this event, but also in workshops, and in supporting locals anyway we can. This is our 4th year partnering with West Elm to produce monthly workshops. West Elm understands the importance to shopping locally, supporting local arts, and putting money back into the local economy, as demonstrated in their "Locals Wall", where they feature and sells merchandise made exclusively by local artists. They recently had a push inviting all local artist to apply to be featured on the wall. Next time you're at City Creek, stop by West Elm and see the wall yourself! 
Craft Lake City regularly hosts workshops at West Elm City Creek. With a beautiful, creative, and welcoming environment, West Elm is an ideal venue for workshops. The gorgeous home decor in the store gives the illusion of being in a well designed home as opposed to a store. Workshops at West Elm have a special home-like feeling that can't be recreated anywhere else.  This years workshops at West Elm, each hosted by a local artist, include gold leafing, floral arrangements, herbal candle making, and calligraphy.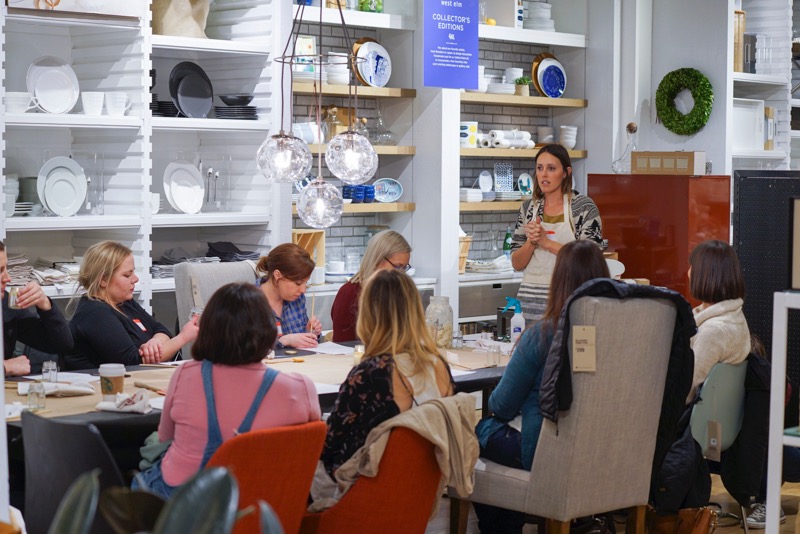 Shopping locally is incredibly for our local economy! A recent study from Local First Utah concluded that spending just 10% more to local businesses would keep approximately $1.3 billion in the Utah economy each year. What does that mean exactly? It means more jobs for locals, extra tax revenues, more investment in the community, more support for local nonprofits, (uh hum, Craft Lake City!) and basically an overall better economy. Local businesses return four times more to the local economy than chains. Money and economic values aside, there is a certain amount of unity and pride that comes along with shopping locally. When you support local businesses, you create a web of support in your community. Read up more about this study here: http://localfirst.org/think-local/utah-study-series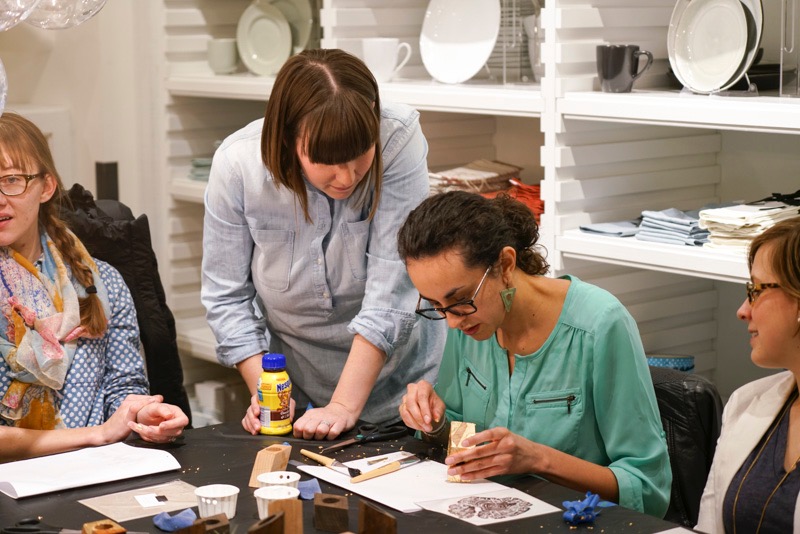 Come out to support your community's local artists and business July 9th at West Elm! Stop by to peruse the goods any time between 1 p.m. and 6 p.m. and enjoy some refreshments. We will see you there! Register in advance for the event here (don't worry it's free):  https://westelmlocalslc.splashthat.com