Sugared Caramel Candy is returning to the Craft Lake City DIY Festival for the second time this year. The company is the sweet concoction of Michelle Wolfe. More than forty years ago, Michelle's grandmother discovered a unique recipe for homemade caramels from scratch. As a small child, Michelle's mother learned this recipe and passed it on to Michelle when she was a girl, who now makes the buttery smooth caramel in flavors her grandmother never imagined. And while some things have changed, what is important has not: the sugar is sweet, the butter is rich, and the cream is as fresh as ever!
Michelle has more than 15 years experience of creating candied delights. Her caramels today are just as pure as they were so many years ago. They are made with the same intergenerational recipe with only five select ingredients found close to home. They are also made in small batches and wrapped by hand, so no two are exactly alike.
Sugared Caramel Candy makes it a point to use only the most premium, real ingredients, real flavorings and real fun in their products caramel. You will find actual organic, culinary lavender buds in her lavender honey caramel, real espresso, the best Solstice chocolate, and so on. Michelle strongly believes everyone should be able to enjoy her products, and she has developed caramel for those who are not able to eat refined sugar and for those who do not or cannot consume dairy products.
How did your business get started?  What inspired it?
I've been making caramel with my mother and grandmother my entire life at Christmas for other family members. In my previous life, I worked as a social worker and continued my family's candy making tradition with my son during the holidays.  When budget cuts caused layoffs, administration advised me to "get a plan B."  Sharing this deliciousness with the greater Salt Lake Valley was the only idea that ever made my heart sing.  Thus, Sugared Caramel Candy was born. 
What interested you in Craft Lake City?
I've attended CLC for several years and have been an avid DIY'er my entire life.  Always impressed with the spirit and energy felt there, it was clear they truly support local DIY culture in words and deeds and was the perfect match for us.
What can people look for at your booth this year?

We have been really busy experimenting (the best part of the job!) and have recently unveiled our new Rose Cardamom caramel.  We also have expanded our focus to include other sweet treats that allow our caramel to shine as it should, including caramel crispy sandwiches, stroopwaffles, and gooey caramel popcorn.
What is your favorite thing to make?

I spend 75% of my time in the kitchen and love making different concoctions that I'm not certain will work well.  But without a doubt, my favorite thing to make in the kitchen is swiss meringue buttercream…just when you think it is a soupy, gross mess, it comes together to form a glorious bowl of salty sweet goodness!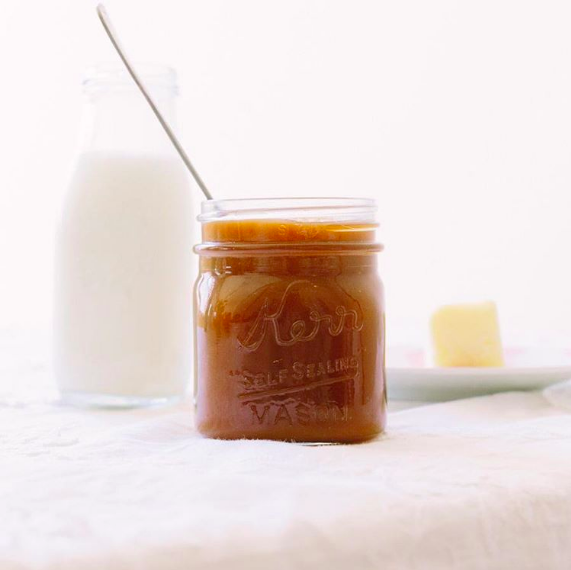 What is your favorite thing about your business?
The best thing about Sugared is knowing that, at the end of the day, even though candy isn't the most serious of subjects, we provide small moments of joy to people. There is peace in knowing we don't use any ingredients our great-grandmothers wouldn't have used (with a couple exceptions for our vegan friends).  We believe in real food, real friends and real fun! 

What advice would you give to those starting their own business?
Prepare to fail.  And fail again.  And again and again.  These failures are critically important to learning what works and what doesn't.  Second, don't compare your business to another.  What we do is similar in name only to the products other companies make, so don't get discouraged when you perceive they are succeeding.  Last, prepare to work your ass off.  You will work weekends, holidays, when you're sick and when you're tired.  So plan for downtime, even if only for a few hours.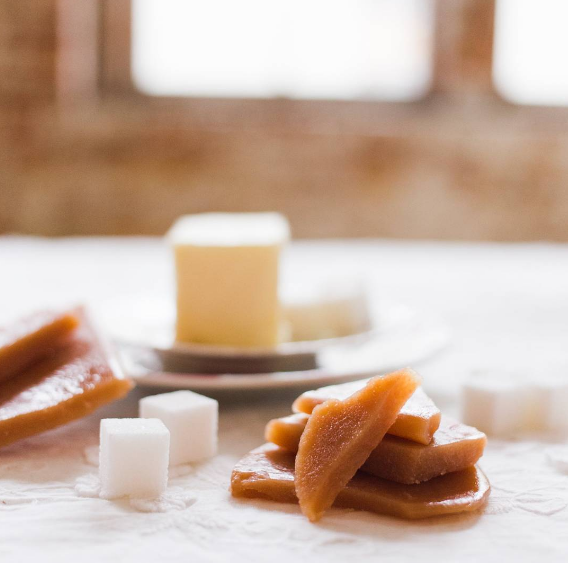 How have you kept going when having your own business has seemed pretty tough? What has helped you not get discouraged? 

My stubborn, competitive nature has made it so I've never considered closing this business.  Business is always somewhat tough, so the passion for my product, the confidence it is the very best out there, and the amazing tribe I've assembled are more than enough to keep all systems go!
What would you do differently if you were to start over?

Ha!  So much.  Source your printing/supplies carefully.  Get a business mentor.  Take a business class.  Above all, set measurable, achievable financial and sales goals.
What were your goals starting out?

We didn't have those in the beginning.  If sales were enough to cover costs of the market, we were happy.  Once I worked as a caramelier full time, goals became important very quickly.
What are your goals for your company moving forward?
Direct traffic to our gorgeous website; even out annual sales so there isn't a downtime; gather financial resources to procure production equipment and keep having fun!

Why do you think it's important to support locally?

We can talk a lot about the amount of money that stays in our local economy, etc., but for Sugared, it is the connections and relationships made with our customers, suppliers, and co-entrepreneurs that are the primary reason to support local businesses. You will never get the attention from or form a relationship with a corporate, national store; at least, not in the same way that you will with a local business. 
Salted Caramel Crispy Treats
Recipe: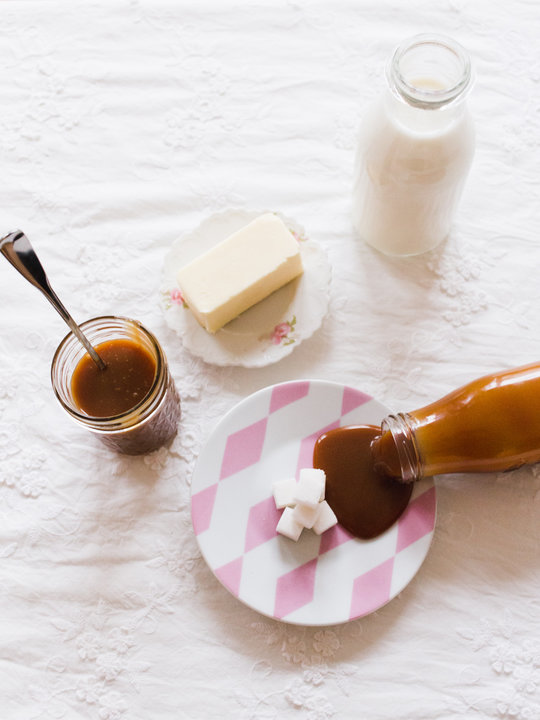 The star of the Sugared Caramel Candy show is their Salted Caramel Sauce.  It is always smooth, always pourable, always delicious, with a complex, nutty, salty/sweet flavor. Rather than making you turn on the oven during this August heat, we decided to highlight the versatility of the Salted Caramel Sauce to keep you a little cooler!
A small list of ideas to use Sugared Caramel Candy'sSalted Caramel Sauce with:
Apples

Bananas

Pears

Pretzels

Stirred into coffee

Ice cream, of course

Drizzled over cookies or pastries

Added to vanilla buttercream for icing a cake

A spoon

A straw

Your finger (we don't judge!)
But the ultimate way, we think, is to make Salted Caramel Crispy Treats. 
Ingredients:
5 T. butter
6 c. + 2 c. mini marshmallows
6 c. crispy rice cereal
¼ c. to ½ c. Sugared Caramel Candy™ Salted Caramel Sauce
Line a 9"x9" pan with parchment or cooking spray.
In a large pan over medium-low heat, melt butter.  Add 6 cups marshmallows and stir constantly until just barely melted.
Take off heat, and add Salted Caramel Sauce to taste.
Working quickly, mix in cereal treats until barely coated, then add remaining 2 cups marshmallows.
Pour mixture into prepared pan and press gently & evenly (don't smash 'em to death though; the more you push 'em down, the more solid they'll be and not the ooey, gooey yummy we want!)
Be sure to visit Sugared Caramel Candy's booth at the DIY fest in just a few weeks for more delectable treats.
Photo Credit: Erica's Sweet Tooth
Organizational Support Provided By: