For the Last 2 Years, I have been working on a BFA in Textile Design at the University of Kansas, where I have focused on weaving techniques, dyeing, and screen printing yardages of patterned fabric. This is in addition to a BFA in Photography/ Digital Media at the University of Utah and being a Co-Founder of the Copper Palate Press.
This rug is comprised of primarily floral patterned fabric which has been woven into representations of the Wasatch Mountains, the Great Salt Lake, a Bee & a Beehive. The imagery alludes to the culture of our states founding, motto, culture, and landscape.
This is a Celebration of the hand made and the community that supports it. Like the bees of the Beehive State, we work together to create the community in which we live. we may leave the hive, but we always return and share what we have gained from leaving.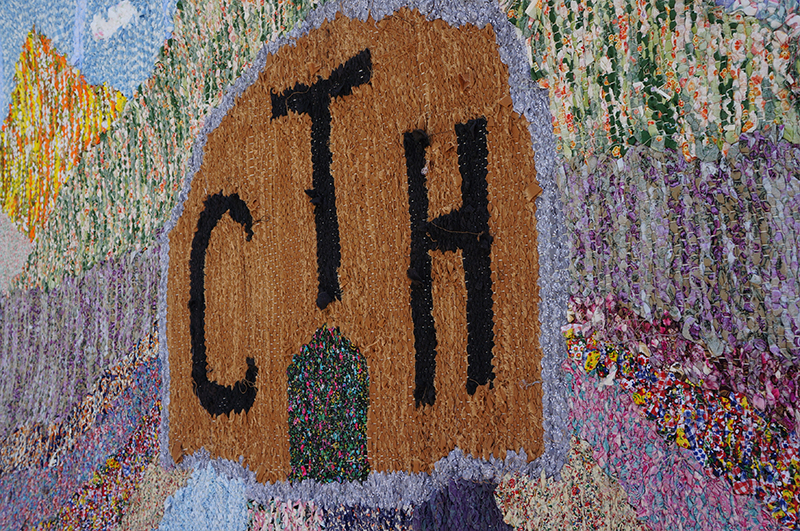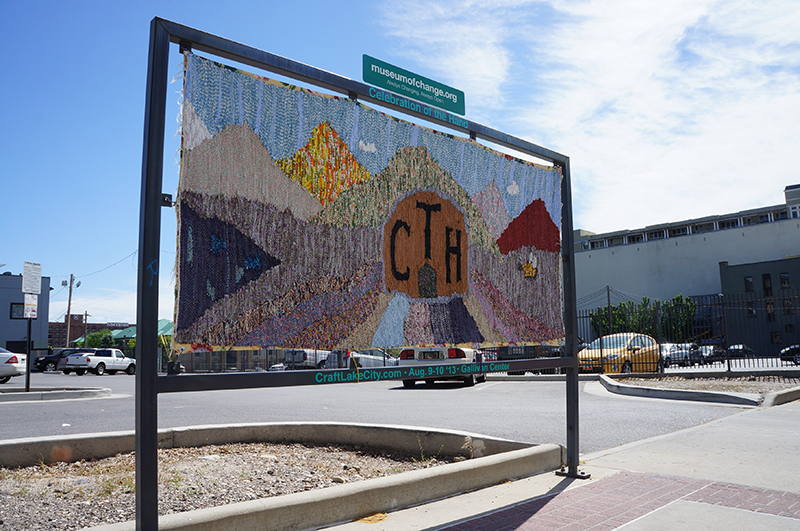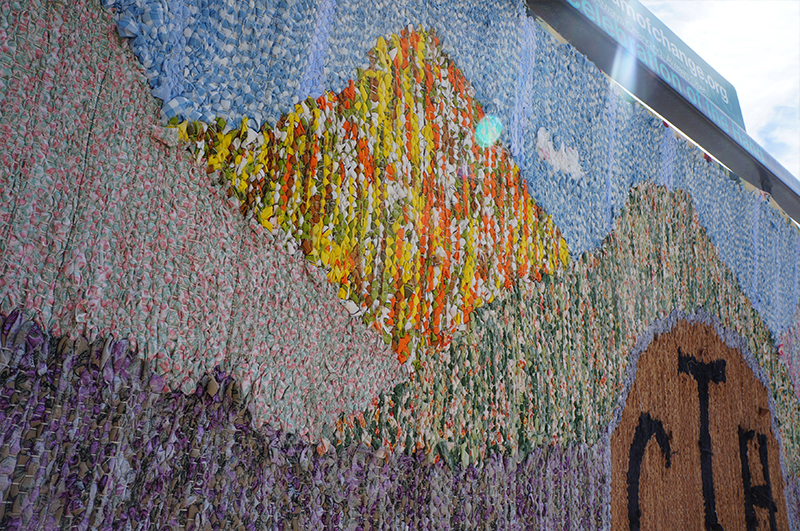 Celebration of the Hand was started by The Temporary Museum of Permanent Change and Craft Lake City in the Summer of 2012 as a way to highlight and showcase the work of local artisans participating in the Craft Lake City DIY Festival. The Celebration of the Hand pieces are installed into steel Plakats, which are adjacent to the sidewalks on the North and South sides of Broadway (300 South) between 200 West and 200 East.
The exhibit is open 24 hours a day, seven days a week and is free to the public.
This project is supported in part by the Utah Arts & Museums, with funding from the State of Utah and the National Endowment for the Arts.
Save