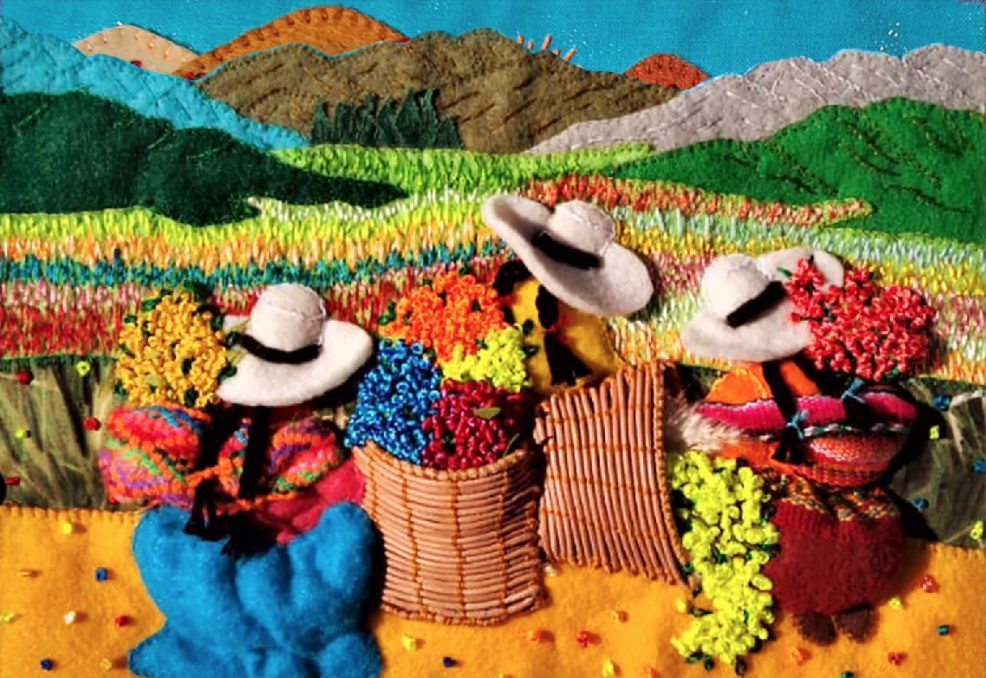 We're celebrating Hispanic Heritage Month by highlighting local makers in our community, including this week's featured artisan: Esther Merino of Peruvian Crafts Studio. Read our full interview with Esther below to learn about her unique craft, her inspirations and more!
How long have you been crafting, and what materials do you use?
I have been crafting Peruvian textile art, also known as Arpilleras, for five years.
I use cotton fabrics, wool, and embroidery threads. Actually, I enjoy any material that I can embroider with…for now, my favorite fabrics are those that reflect traditional Peruvian clothing.

Is it pretty easy to find fabrics that reflect traditional Peruvian clothing, or is it difficult here in Utah?
We find expensive Peruvian fabrics on Etsy. So we buy what we need in Peru and bring them back to Utah. We usually go to Peru with just one carry-on and bring back 2 checked bags.
What inspires you to create?

I find immense joy in crafting with my hands. This practice gives me a sense of purpose and a profound connection to God. My inspiration stems from the colorful festivities, timeless traditional garments, and the intricate patterns prevalent in the Andes. While not practicing traditional Arpillera art, I feel connected to my roots by portraying everyday routines and the beauty of simple lives.
Does the style you work in stay mostly the same from piece to piece? Or are there other distinct styles you've played with/found interesting?
My style is unique but I have played with more traditional Arpillera styles before. I add perspective and shades to my Arpilleras whereas traditional styles are typically flat and two-dimensional.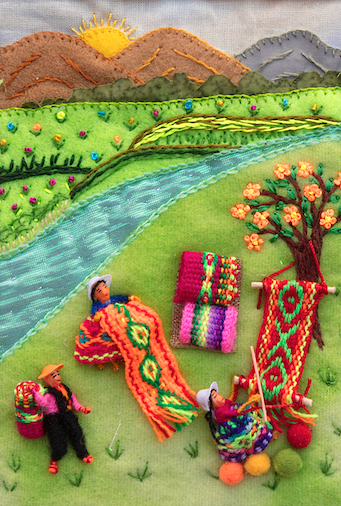 Your craft is inspired by your culture. How else is your work connected to that heritage?
I try to convey the love and deep affection for and longing for my culture, now in a new country, through my art. In a way, I also try to educate my audience about the traditions of my country. I feel connected with the native indigenous population because they are an underestimated people, and at many moments in my life, I have felt the same way. Despite being Afro-Peruvian, I feel a stronger connection with my indigenous heritage and my aspiration is to honor them with both dignity and affection.
How much of your work do you sell online/in markets? Are there favorite artworks of yours that you feel so connected to, you've kept them for yourself?
I have an Etsy page but I sell 95% of my art at farmers markets. My favorite piece is "La Florista" and I have kept a few at home.
What is the best way that the community can show support for you?
Sharing my work with others on social media or in person. I've gotten all my art commissions that way. This allows me to connect with people who appreciate my talent and are willing to pay for my time and dedication.
Is there anything else about you that you would like our audience to know?
Balancing landscape and storytelling is vital. Nature mirrors the tranquility and grandeur of indigenous life. As a proud Peruvian, I aim to blend cherished customs from both Peru and my new home, the US.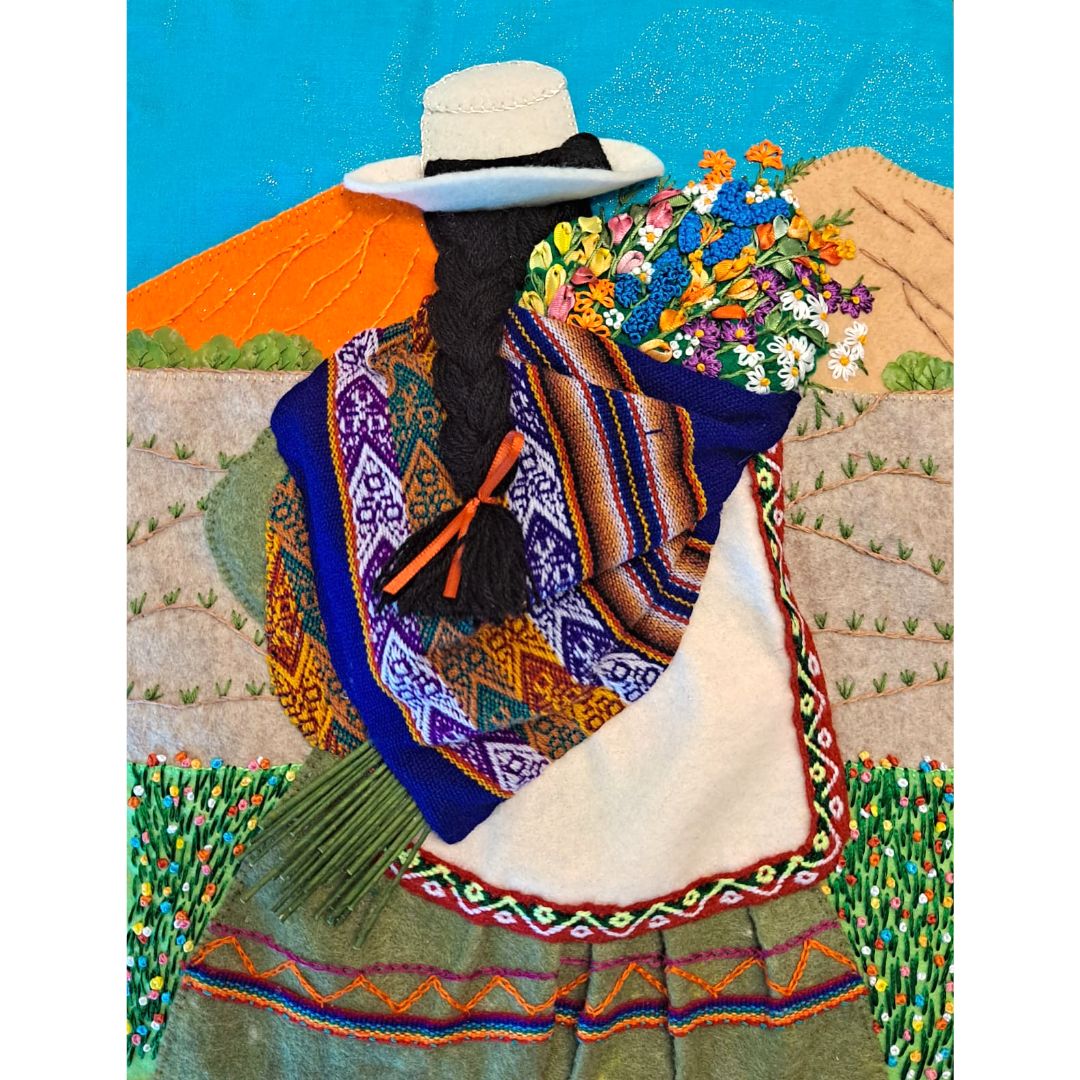 Visit Peruvian Crafts Studio on Etsy and follow them on Instagram to view more of Esther's work.
Craft Lake City's artist features highlighting national DEI Awareness Months will continue throughout the year on our social media channels (@craftlakecity) and here on our blog. Stay tuned to hear from other local creatives working to make Utah a more vibrant and accepting place to live, work and create!