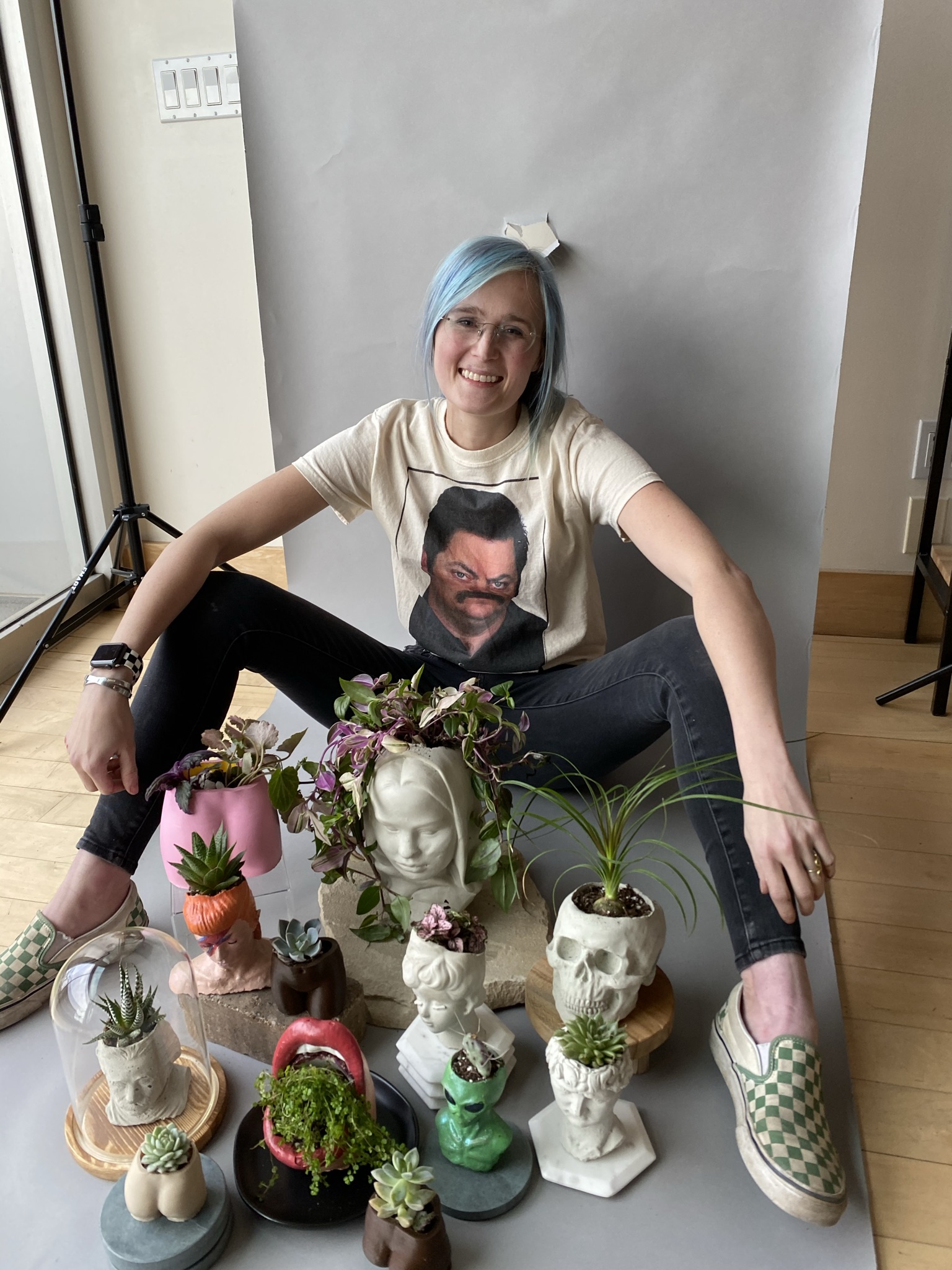 July is Disability Pride Month, and we're celebrating with a continuation of our series featuring local artisans. This week's featured artist is digital artist Kirsten Van Arsdale Moore, whom we had the privilege of talking to about her journey as an artist with a disability. Read our full interview with her, below:
What is your medium and how long have you been creating?
I did multimedia works with concrete, 3d printing and recycled materials [starting in] 2010. Currently I'm using digital drawing as my main focus as I don't yet have the ability to create like I used to.

What drew you to digital drawing specifically? 
Frankly, the fact that I can digitally draw while in bed is what continues to draw me to digital art. During my struggle to figure out what was happening to me, and then fighting treatments, I found myself unable to do most of my daily activities. Digital drawing was the only outlet that I had for quite some time. I'm often spending days in bed, grabbing my tablet is something that takes minimal strength, and has been excellent with helping me cope.
Why do you create & what inspires you?
I create digital drawings of ideas that I've been saving, situations that arise, or things that make me stop and think. Everyday life inspires me.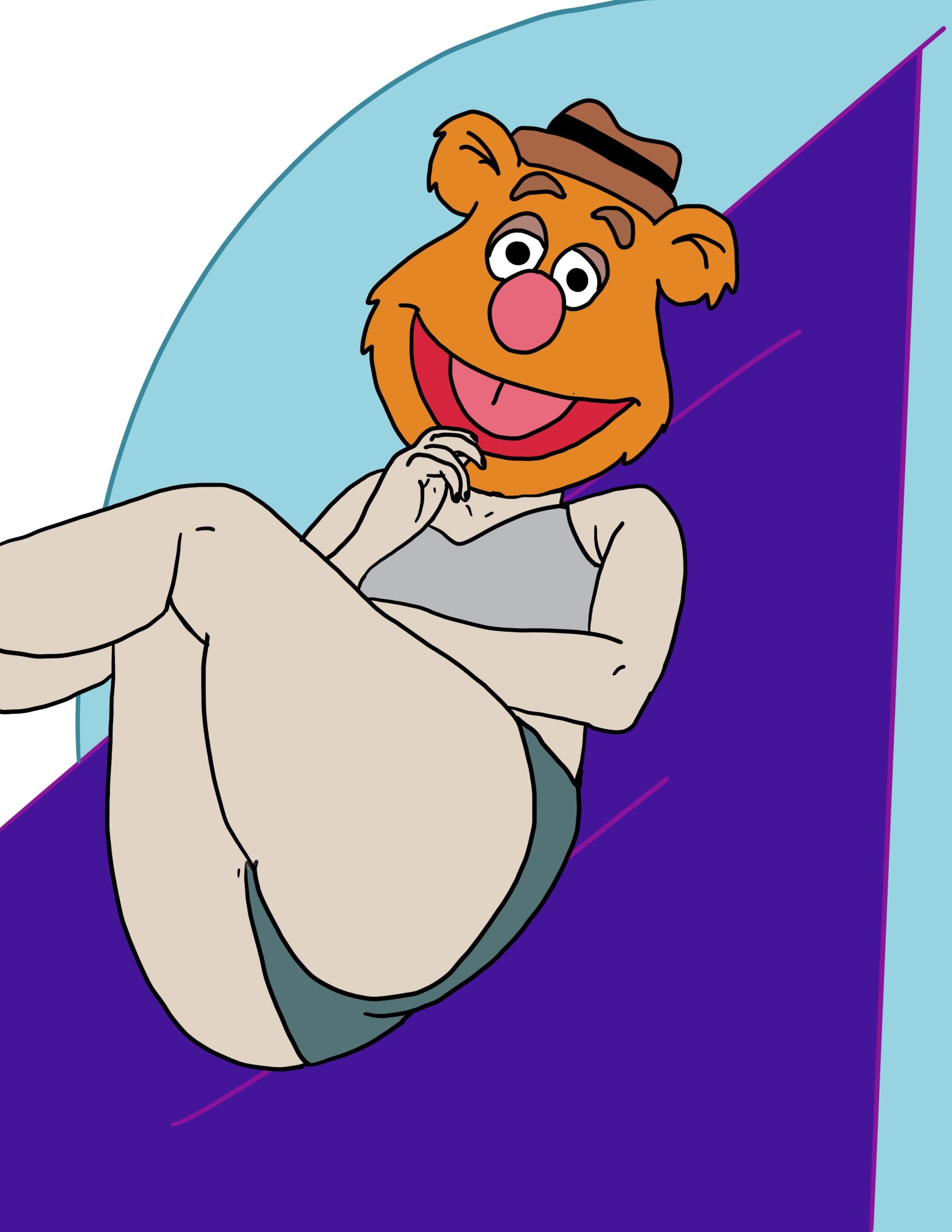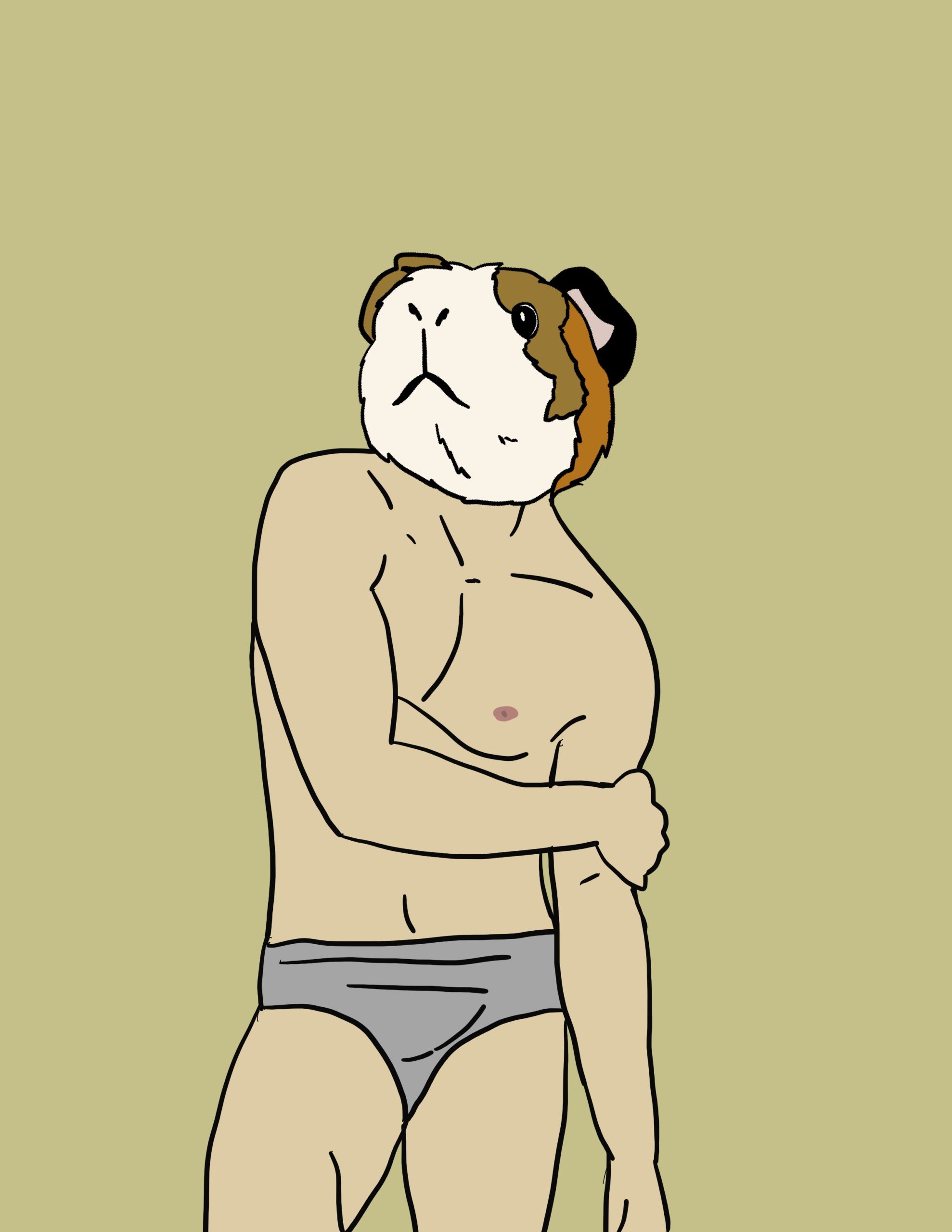 What does your creative process look like when taking inspiration/an idea and turning that into a drawing?
My process usually starts out with doodles and random notes written down/ scribbled on various drafts of various different projects. I don't ever work on one idea at once. There are always several unfinished drawings scattered among finished pieces.
How is your work connected to your identity?
My work is connected to my disability as it has been profusely impacted by my dwindling ability. Through art I am still able to find purpose, and having to shift how I create has given me deeper appreciation for how hard I fight.
What's a recent creation or artwork of yours that helped you connect with that sense of purpose you mentioned?
Recently I've been drawing mini stories related to experiences that I have had due to my disability. Sharing these experiences has connected me with people who share very specific and isolating situations, many of which I would never have had without becoming disabled.
What do you hope people take away from your art when they look at and interact with it?
Usually my hope is for people to feel silly, and provoke a little bit of nonsense in their head. I'm finding that I am able to cope with my physical limitations through making myself laugh.
Is there anything else about you that you would like our audience to know?
I've become more disabled throughout the last couple of years. Going from taking on every workshop and event I could to not being able to walk across the room or hold a pencil has been quite a shock. I appreciate Craft Lake City for continuing to be there for me and other people I've met that are in the same fight I'm in.
You can see more from and support Kirsten by visiting her website and following her on Instagram at @kirstbob.frecklepants and @freckleface.collective. 
Craft Lake City's artist features highlighting national DEI Awareness Months will continue throughout the year on our social media channels (@craftlakecity) and here on our blog. Stay tuned to hear from other local creatives working to make Utah a more vibrant and accepting place to live, work and create!