Titled, Who are we?
"When I was asked to participate in the summer 2015 Craft Lake City Celebration of the Hand exhibit, I wanted to come up with a list of words to hand letter that would speak to the DIY culture.  Words that would be relatable to both exhibitors and visitors of Craft Lake City's DIY Festival.
The first word that came to my mind was community, but I knew I didn't want to use the actual word. Instead, I drew inspiration from my first attendance at the SLC Creative Mornings breakfast lecture series. It's a great monthly free series for the creative community which features a different theme every month. The theme for the month was on climate and the lecture itself was great, but what stood out for me was the dialog between the attendees afterwards. I quickly learned most in the audience were new residents to Utah from cites like, New York, Chicago and Philly. They had only amazing things to say about the Wasatch Front; ranging from the beauty, the politeness and involvement within the community. One individual even pointed out how young our city is, and how all of us together have the unique opportunity to play an active role in building and shaping the "climate" of our community.
That statement has stuck with me for months.
I look at the DIY Festival and see every exhibitor as a maker, an entrepreneur, a builder. I see every visitor as a builder, a maker of our community. Together we are crafting, creating our community in to what we want." –Courtney Blair
Courtney Blair is a SLC based designer, Illustrator & letterer. Want to see more of her work? Head to her website Courtney-Blair.com or listen to her host a radio program every Saturday 1-4pm. Stream her show live at www.krcl.org or listen to a cloudcast here http://www.mixcloud.com/afternoondlight
Below are Courtney's wonderfully designed plakats, which are hanging on 300 S. between 200 W. and 200 E. On Display now through August 16, 2015, don't miss the opportunity to see these beautifully designed plakats!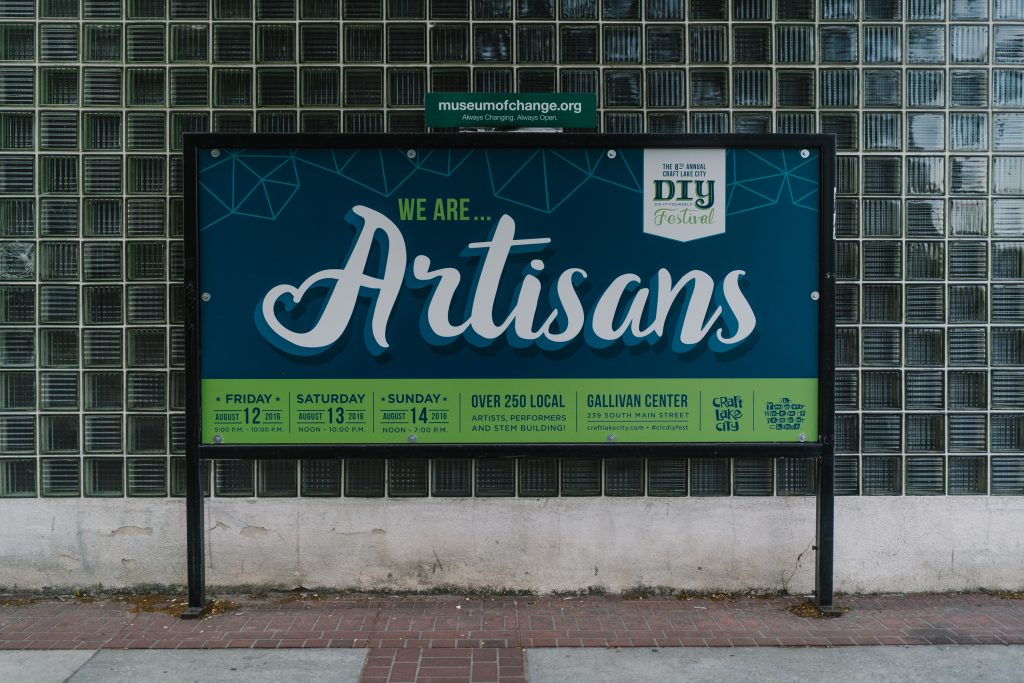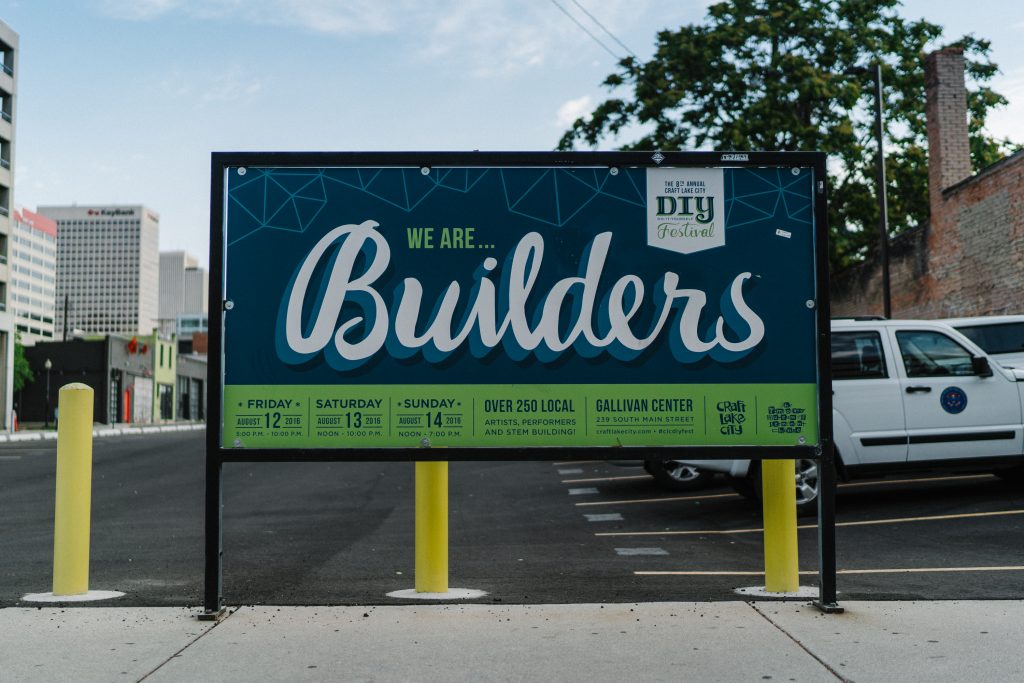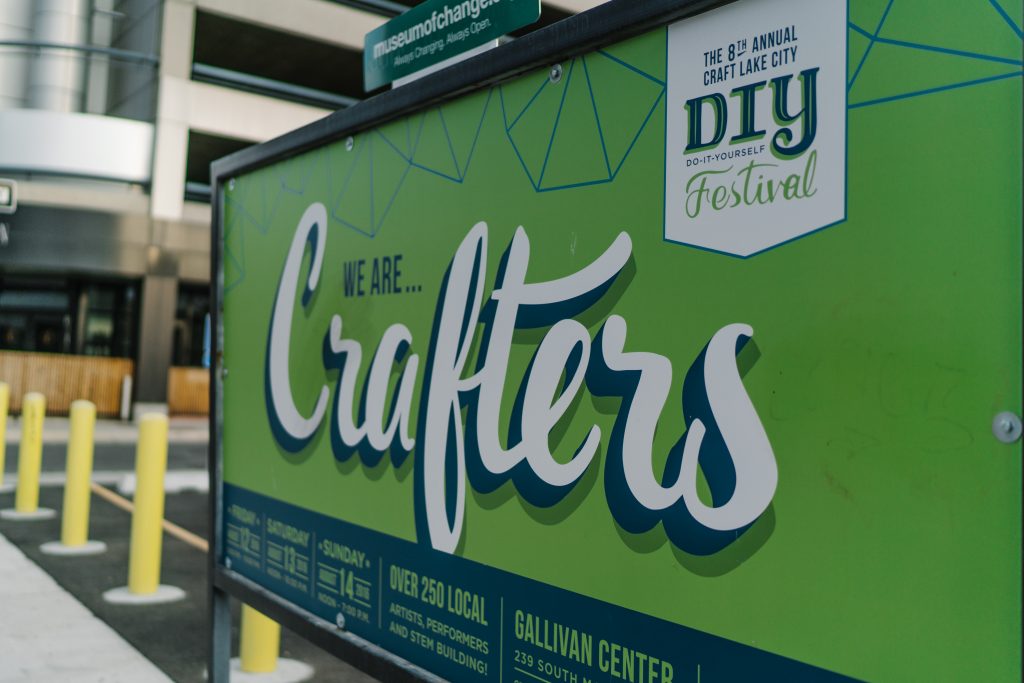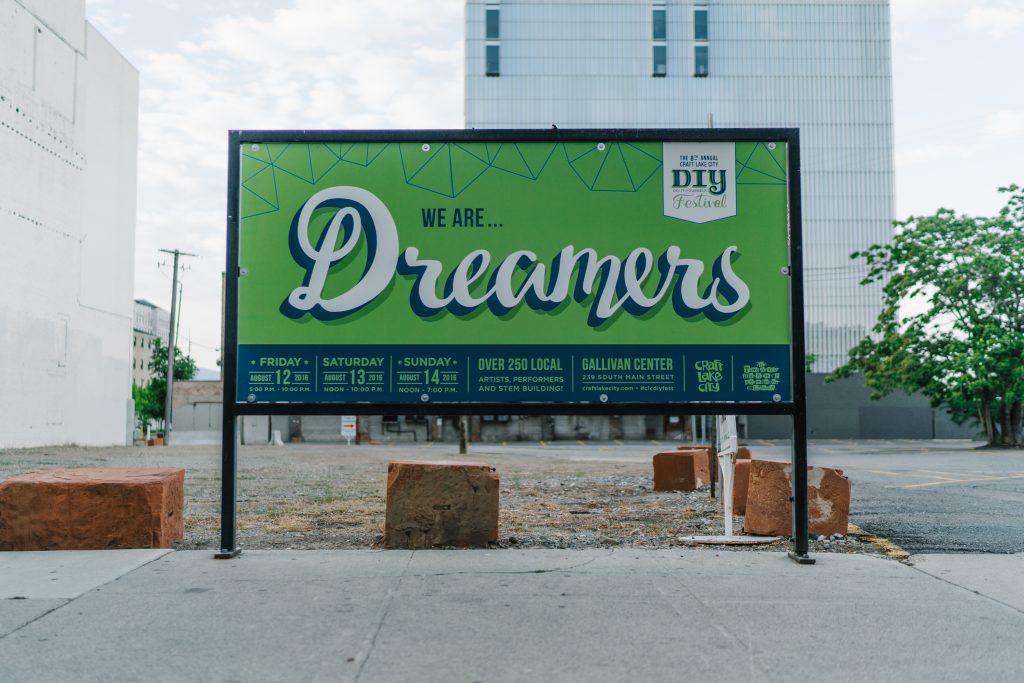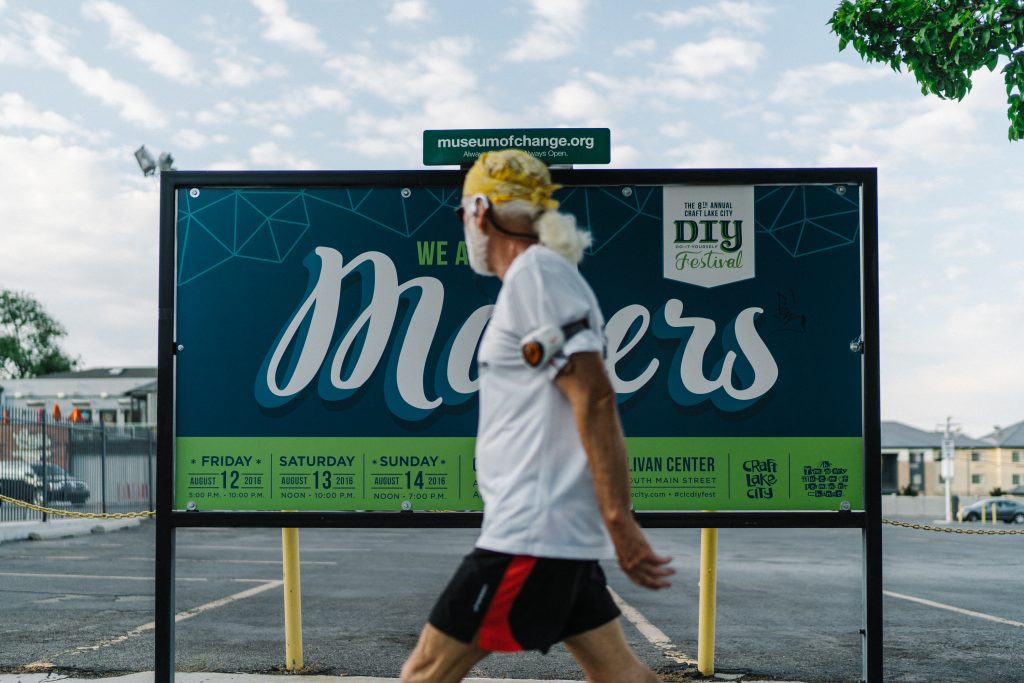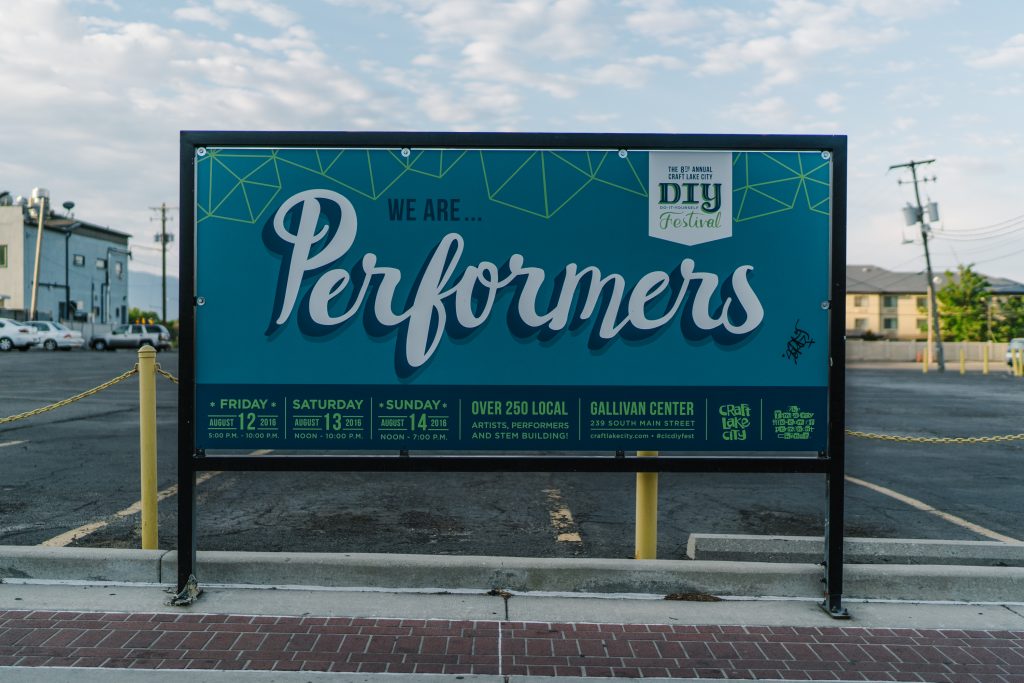 Celebration of the Hand is a partnership with Stephen Goldsmith and the Temporary Museum of Permanent Change.
Together, our goal is to beautify, enrich and enliven downtown Salt Lake City spaces through a walkable outdoor gallery titled Celebration of the Hand, which utilizes permanent steel frames known as "plakats" (the German word for billboard).
Save