Artisan Roger Whiting, in collaboration with the youth of ArtFirst ArtePrimero, created two large mosaic murals that now hang on plakats as part of the Celebration of the Hand Exhibit. This collaborative art piece was assembled at the 8th Annual Craft Lake City DIY Festival by festival-goers with assistance from volunteers with the League of Utah Writers.
Special thanks to The Temporary Museum For Permanent Change, Volunteers from the League of Utah Writers, Community Arts of Utah and ArtFirst ArtePrimero for their role in facilitating this community partnership.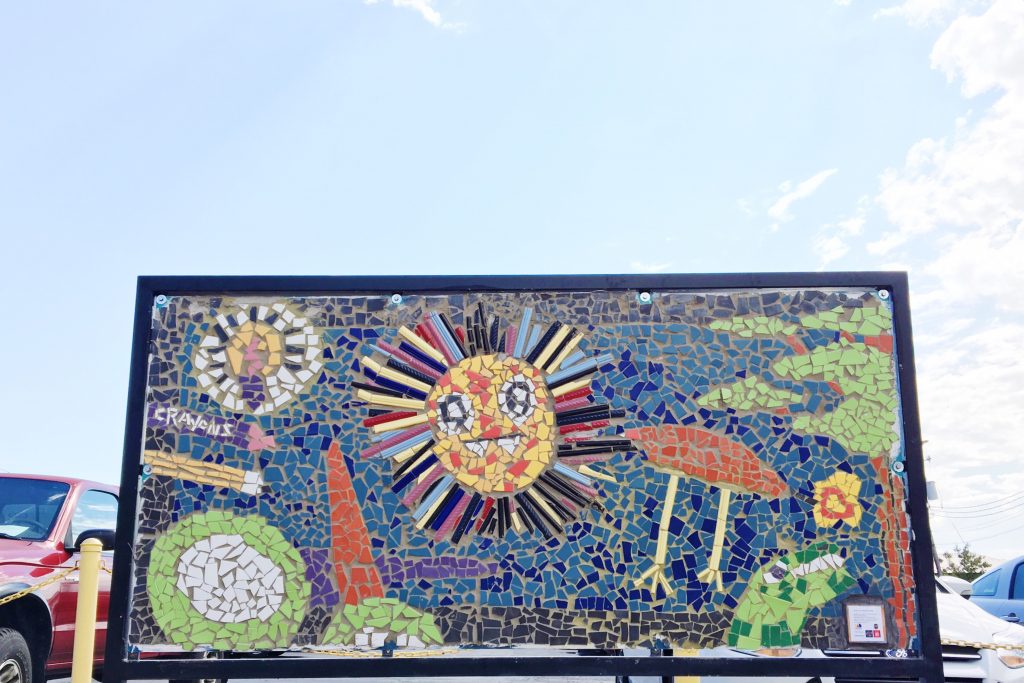 Celebration of the Hand is a partnership with Stephen Goldsmith and the Temporary Museum of Permanent Change.
Together, our goal is to beautify, enrich and enliven downtown Salt Lake City spaces through a walkable outdoor gallery titled Celebration of the Hand, which utilizes permanent steel frames known as "plakats" (the German word for billboard).
Save