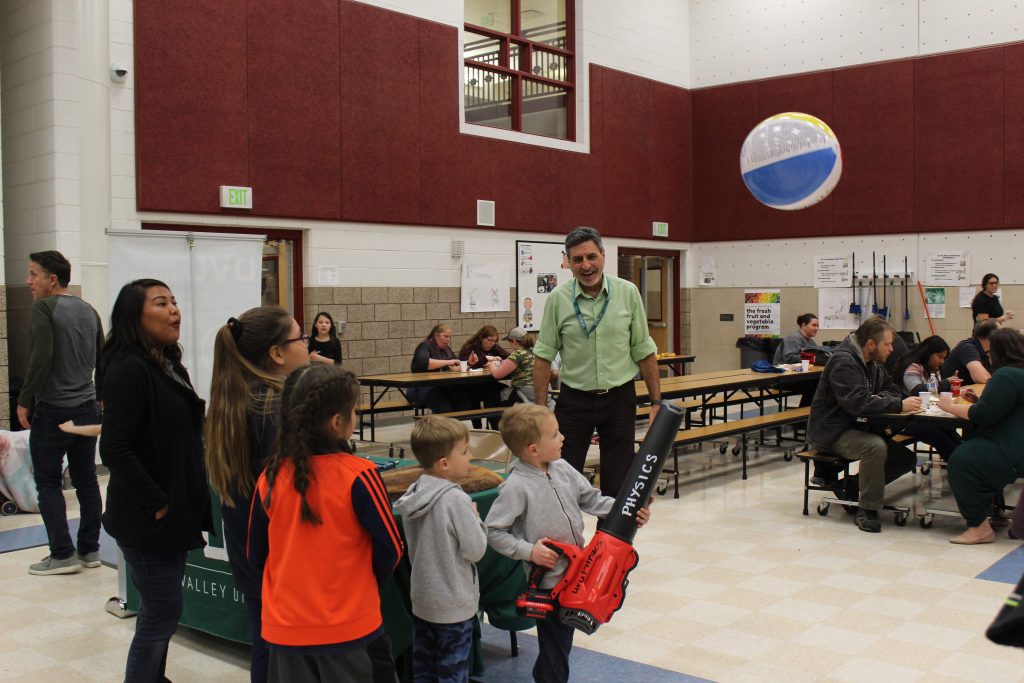 Students at Washington Elementary test the power of physics with Utah Valley University. Photo by Vanessa Holt.[/caption]
Craft Lake City has teamed up with Google Fiber to present four Family STEM nights at Title 1 schools throughout the valley. Originally a program offered by Google Fiber in which Craft Lake City was a participant of, The Google Fiber Family STEM Nights are now managed and programmed by Craft Lake City.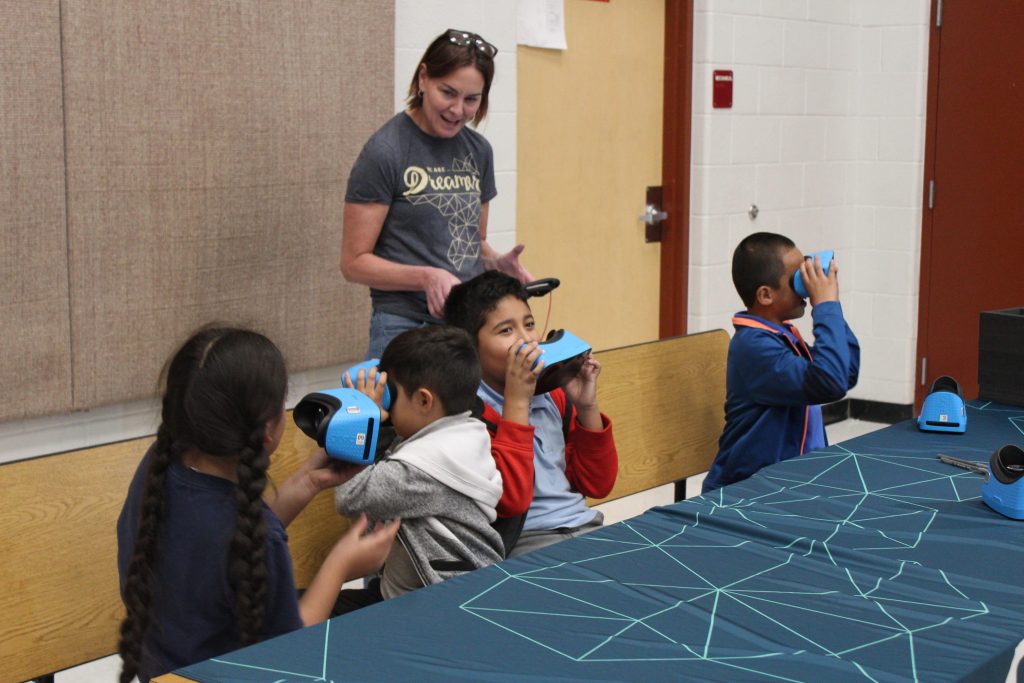 Three out of the four Family STEM Nights successfully concluded at the end of November. The fourth and last of STEM Family Nights will happen January 23, 2020 at Newman Elementary. Past participating schools are Washington,Riley and Sunset View Elementary.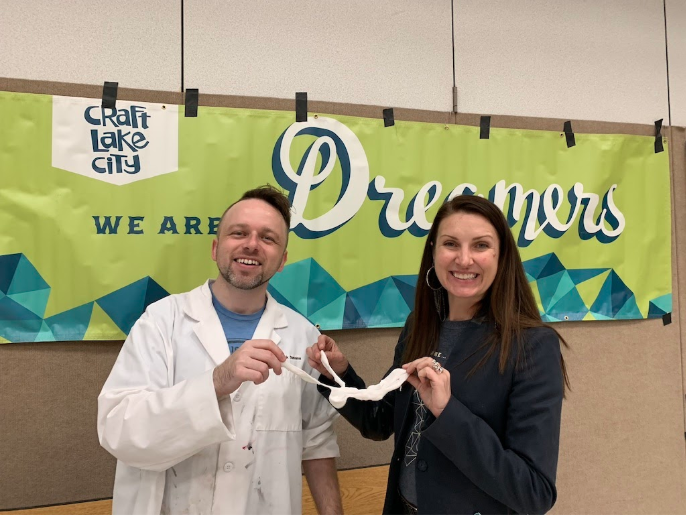 "We've been able to provide a positive educational experience for the whole family," says, Angela H. Brown, Executive Director. "We hope to continue to offer Craft Lake City & Google Fiber STEM Family Nights in the future and to expand the program into new Title 1 schools."
Attendance at all participating elementary schools has been high ranging from 175-300 attendees.
During Craft Lake City and Google Fiber Family STEM nights students able to experience virtual reality, learn to make slime, help with biology and chemistry experiments, interact with robotics and learn about reptiles.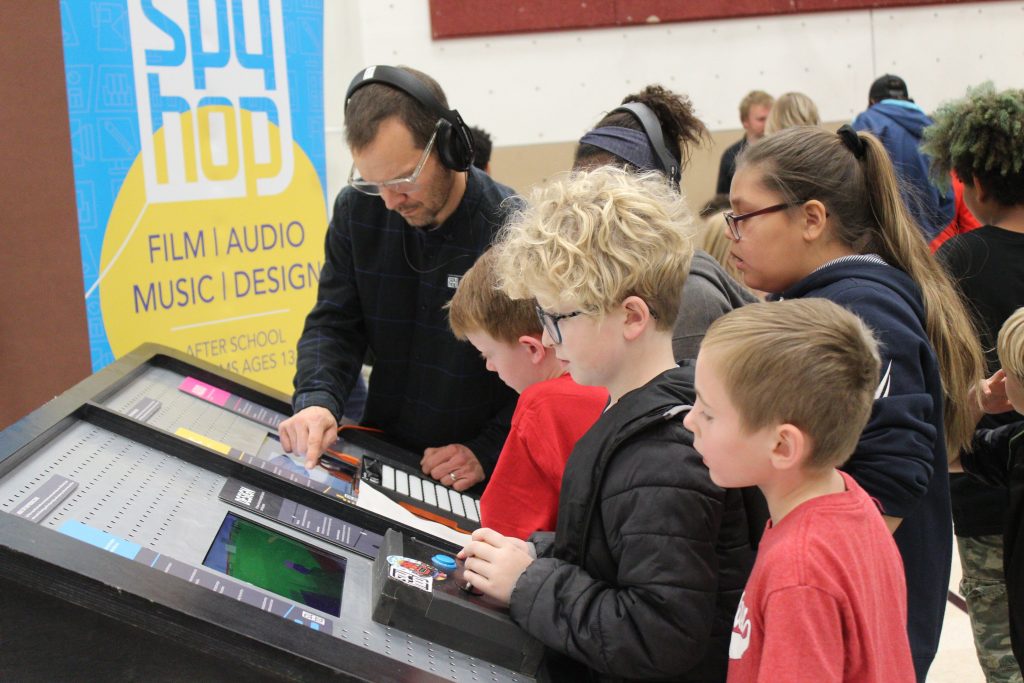 Participating partners include: Utah Valley University, Brigham Young University, Marmalade Library, Neighborhood House, Zoology, Red Rock Robotics, Spyhop, Thanksgiving Point, Utah Students Robotics, Provo City Library, Craft Lake City and Google Fiber. Each of these partners brought such engaging activities for the students that most families stayed for the entire two hours!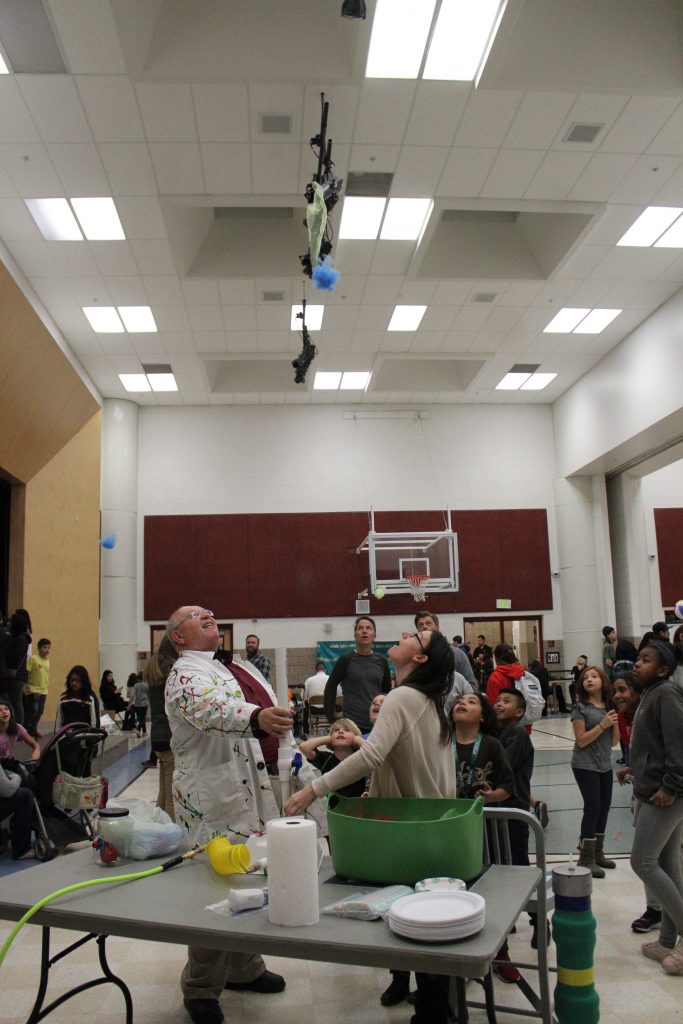 Thanks to the staff at the following schools who welcomed Craft Lake City, helped with the activities and provided snacks for attendees: Washington Elementary, Riley Elementary, and Sunset View Elementary. We look forward to visiting Newman Elementary in January!