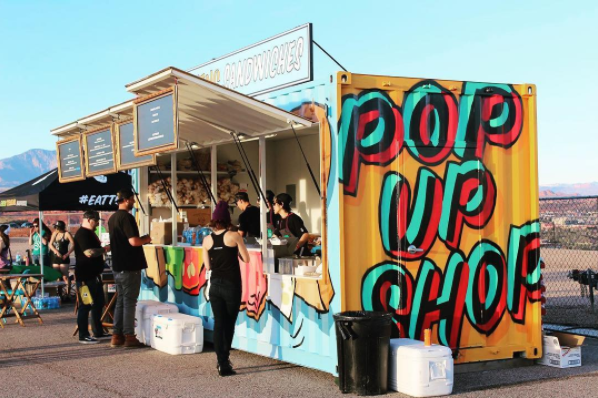 Even Stevens is a craft-casual shop serving sandwiches, salads, bites, and a localized experience unique to every store. By offering fresh perspectives on nostalgic recipes, their brand honors tradition, and creativity. Beyond serving sandwiches, they serve a cause. For every sandwich they sell, another sandwich is donated to a local nonprofit partner. Then, the nonprofits direct more resources towards their life-changing programs.
Even Stevens' first restaurant opened in downtown Salt Lake City in June 2014. The idea for this sandwich shop with a cause came from Utah-based social entrepreneur Steve Down. Down was inspired by the ideals of his kids' generation. Even Stevens was an idea born of awareness; awareness of hunger as an unacceptable social issue, and of consumers' desire to put their money where their heart is.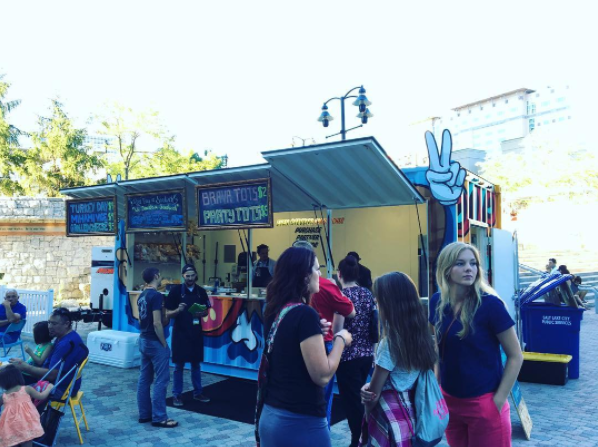 Working with Local Nonprofits
Even Stevens looks for inclusive organizations that are in good standing with their local community members. In addition, each nonprofit must be a certified 501(c)3 nonprofit that incorporates feeding into their mission and programs. Even Stevens look for programs that have a sizable client base and adequate storage for bulk product donations, which helps eliminate waste and encourages safe food handling.
Their nonprofit partners work with a variety of clientele, including homeless individuals, seniors, victims of domestic violence and rape, low-income families, recovering addicts, people living with HIV/AIDS, children and youth, Native American populations, and more. In the Even Stevens Downtown SLC store, they have partnered with the YWCA, the Good Samaritan Project, Volunteers of America and the Rescue Mission Salt Lake.
Beyond having a delicious sammie that gives back for lunch, Even Stevens also encourages people to volunteer with their partners regularly. Follow them on social media for volunteer opportunities!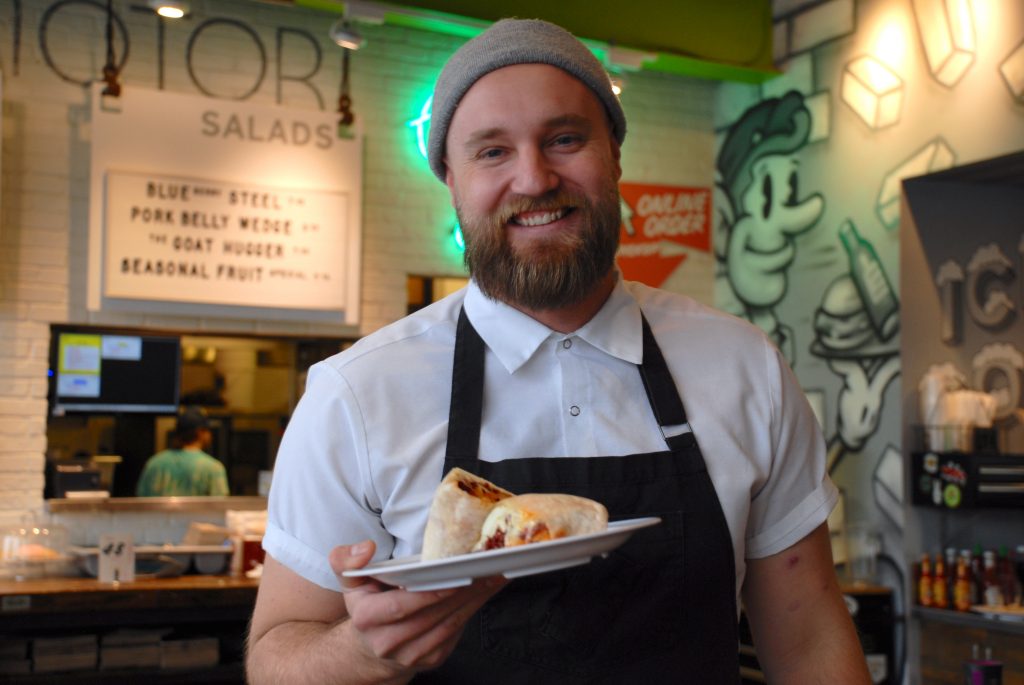 Recipe Creation
With an open mind and quality ingredients, Even Stevens focuses on nostalgia when making their creations. Their team is focused on giving a craft experience while also honoring old school and traditional dishes. They create concept dishes to run as specials. If the guests love it, it will be kept permanently.  
Goals and Vision
Starting out, Even Stevens had the vision to create addictive craft sandwiches that gave back sustainably, to create a cool neighborhood hangout in each community, and to show off the awesome local products and artists in each city. After being voted Best Sandwiches two years in a row by City Weekly readers, they have now donated over a million sandwiches. This year, they plan to expand into new markets, including Provo and Cottonwood Heights.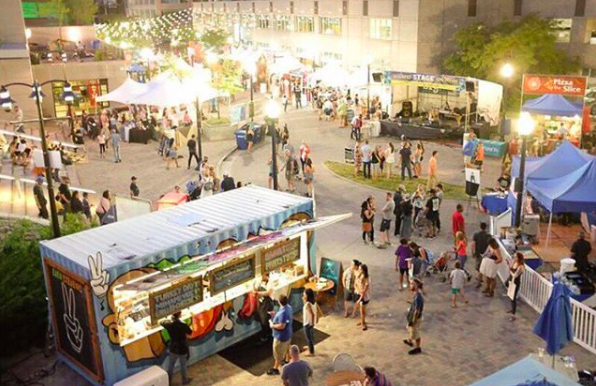 Supporting Local
Even Stevens says that participating in the Craft Lake City DIY Festival connects them with customers who want to participate in the craft community. As a local company, they support the community beyond donating sandwiches by partnering with local craft brands to work together and grow together. Even Stevens' favorite homegrown products include craft beer, wine, specialty coffee, pastries, and more. They love to discover and serve those products.
In SLC, it is not hard to find quality products. Even Stevens say that "Companies like Stoneground Bakery, Double L Ranch, Creminelli, City Cakes, and Pepperlane Jellies all are wonderful people to work with and make it easy with awesome products. Plus, they come into our shops daily. It's a complete circle."
Every time a guest gets a sandwich at Even Stevens, they become a contributor. It has never been easier to give back to the community. With local ingredients and local giving, Even Stevens truly exemplifies their motto: "A sandwich shop with a cause." They've created a thriving environment of giving back that benefits local business and charities. Look for them at the 9th Annual Craft Lake City DIY Festival in August, try a sandwich, and give back.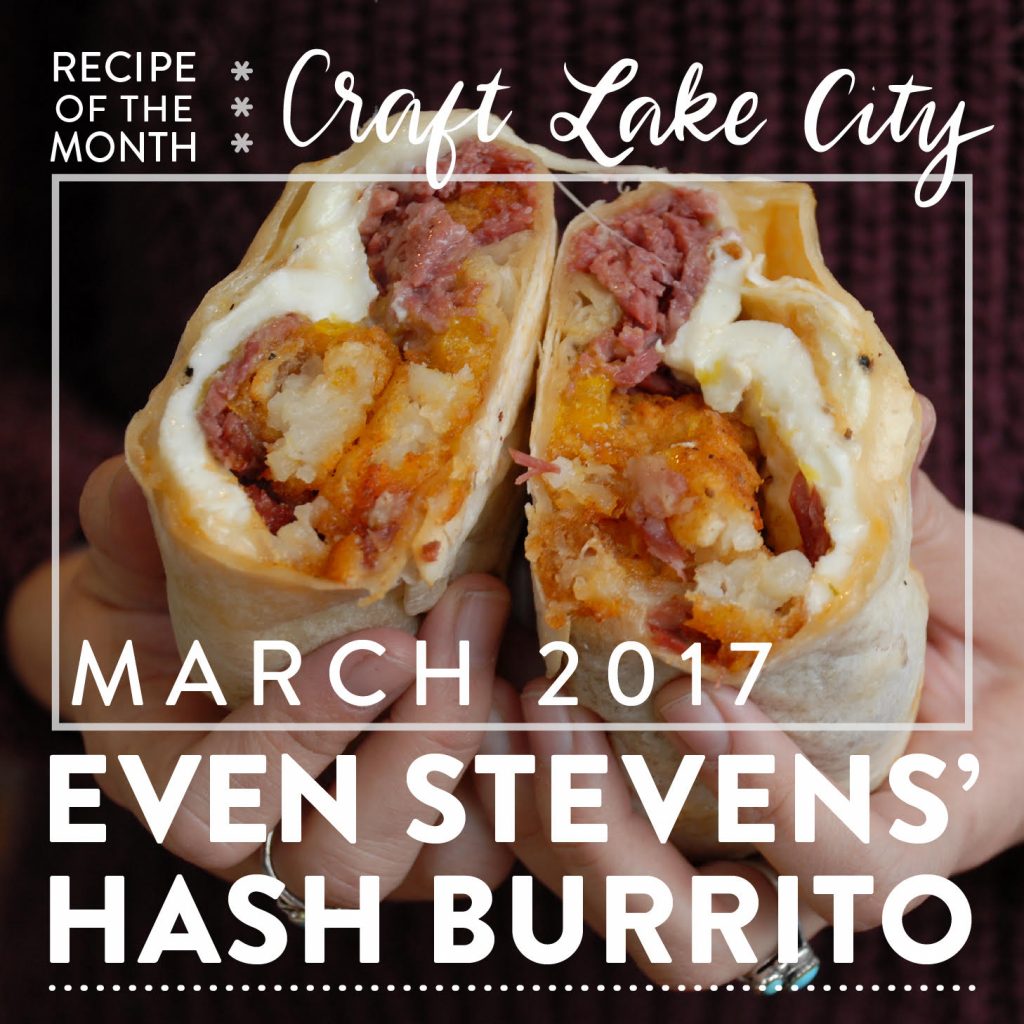 Recipe from Even Stevens
Hash Burrito
5 oz. sliced hot! corned beef (recipe follows)
12 tater tots, baked and hot
2 fried eggs
1 oz. Russian dressing
1 large tortilla
2 slices of swiss cheese
Combine all ingredients inside the tortilla.

Roll up tortilla.

Place under the broiler until cheese is melted and tortilla is nicely toasted.

Enjoy!
Corned Beef
2 lbs. brisket
2 c.  kosher salt
1 c.  sugar
2 cinnamon sticks
2 star anise
¼ c. black peppercorns
3 cloves garlic
3 bay leafs
1 gallon of water
Toast spices until fragrant.

Add water, sugar, salt, garlic, and bay leaf, and bring to a boil.

Allow time to cool down!

Add beef to a large container and cover with the brine.

Marinate for 7 days.

Rinse the brine.

Cook for 3 ½ to 4 hours until fork tender.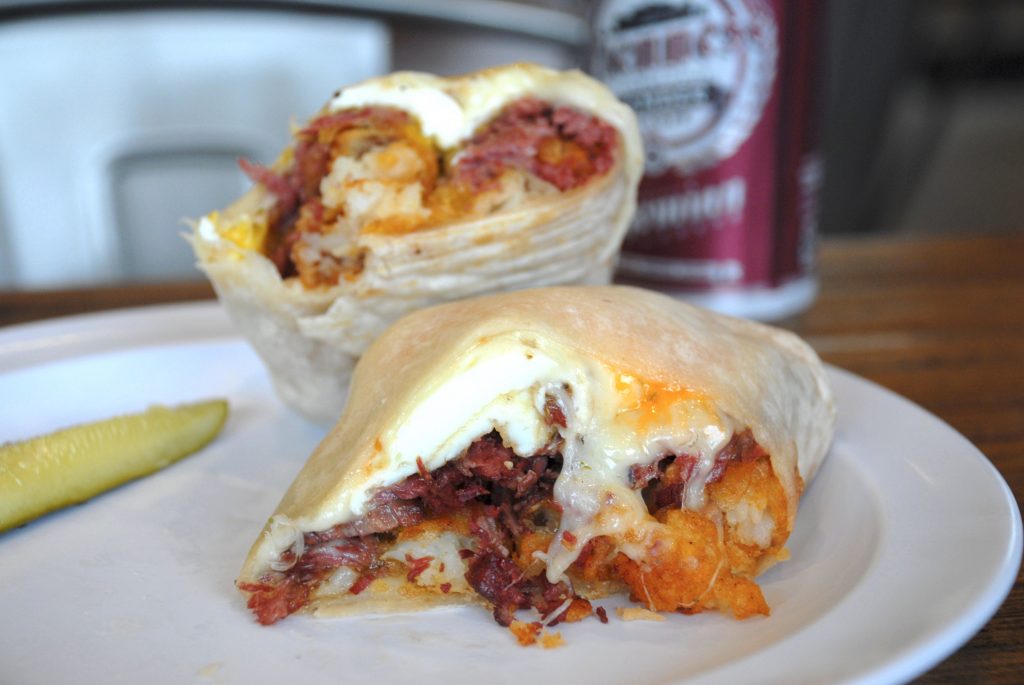 Organizational Support Provided By: