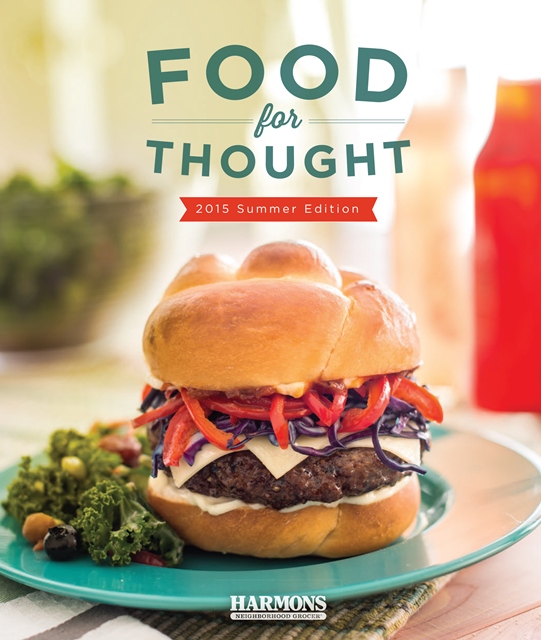 We are so proud to have Harmons Grocery as a presenting sponsor for this year's 7th Annual Craft Lake City DIY Festival! Here are a few ideas from them to make your 4th of July weekend a blast.
Summer is a season of sharing. Whether we're spending time in the great outdoors or out in the backyard, everything is better when we're in the company of others. And it's no different when it comes to food.
What can be better than a lazy summer day in the shade, with the smoky aroma from the grill and an ice cold drink in your hand? To make your summer sizzle, make sure to check out Harmons Food for Thought 2015 Summer Edition for lots of great ideas and recipes.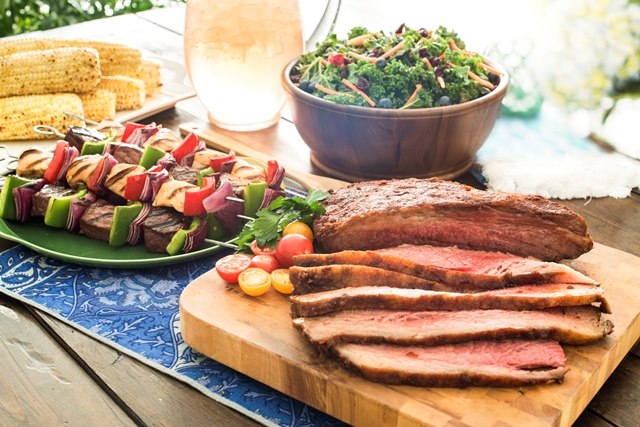 Of course there are recipes for grilling favorites like fall-apart tender Texas Style Beef Brisket and Wrapped Pork Ribs (with an amazing dry rub). If you're looking for something fun for the 4th of July, definitely try the recipe for the Red, White & Blue Burgerwith red pickled peppers, blue cabbage slaw, and horseradish white cheddar cheese on a Harmons challah bun. What's the secret to the blue cabbage? Just sprinkle red cabbage with baking soda and watch as it transforms and turns blue. It turns out even more noticeably blue in real life than in the photo.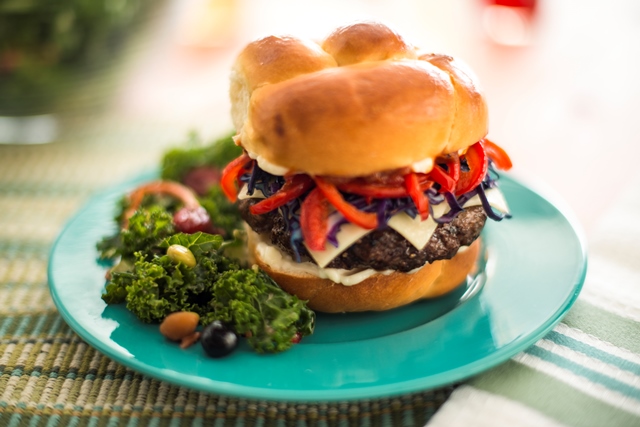 And here's a great tip for juicy grilled bratwurst: For the best flavor, boil bratwurst in beer or water (8 – 10 minutes) then transfer to a grill and cook until browned (8 – 10 minutes). Don't forget to pick up an amazing bun to go with your amazing brat. Our favorite is the artisan brat bun in the Harmons bakery. It's crusty, chewy, and delicious just like our other artisan breads.
And don't forget the sides! For quick and easy sides, you can always pick up Harmons veggie kabobs or Ironman Salad from the deli. The Ironman Salad is Dietitians Choice and packed with healthy and delicious superfoods. Or try the recipe for Spinach, Bacon & Strawberry Salad with a strawberry vinaigrette, the perfect complement to your grilled pizza or any grilled entree.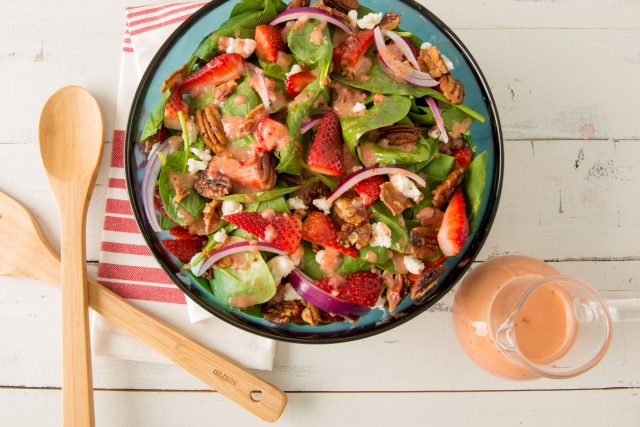 For dessert, a beautiful crowd pleaser is Harmons rich and decadent Pure Bliss Brownies. You can order online or pick up in store. Or try the recipe for Harmons Brownie Trifle for another delicious dessert that's so beautiful, it could be the mouth-watering centerpiece at your picnic. Plus, you can make it the day before for a stress-free dessert the day of your party.
Make sure to check out the other recipes and ideas in Harmons Food for Thought. You can pick up a copy in any Harmons location or find all the recipes online at harmonsgrocery.com .