Artisan Scholarship & Mentor Program
The DIY Festival nourishes individual artisans, creatives, and small business owners in Utah by promoting DIY culture and providing them with opportunities to attract new customers, promote their work to new audiences, and grow their sales. Craft Lake City wants to ensure that these opportunities are available to all Utah communities.
In support of this goal, Craft Lake City has designed the Artisan Scholarship and Mentor Program to benefit five first-time DIY Fest exhibitors in the artisan, vintage, and craft food categories. The program includes business training, networking opportunities, waived booth fees, and one-on-one mentorship before, during and after the DIY Fest.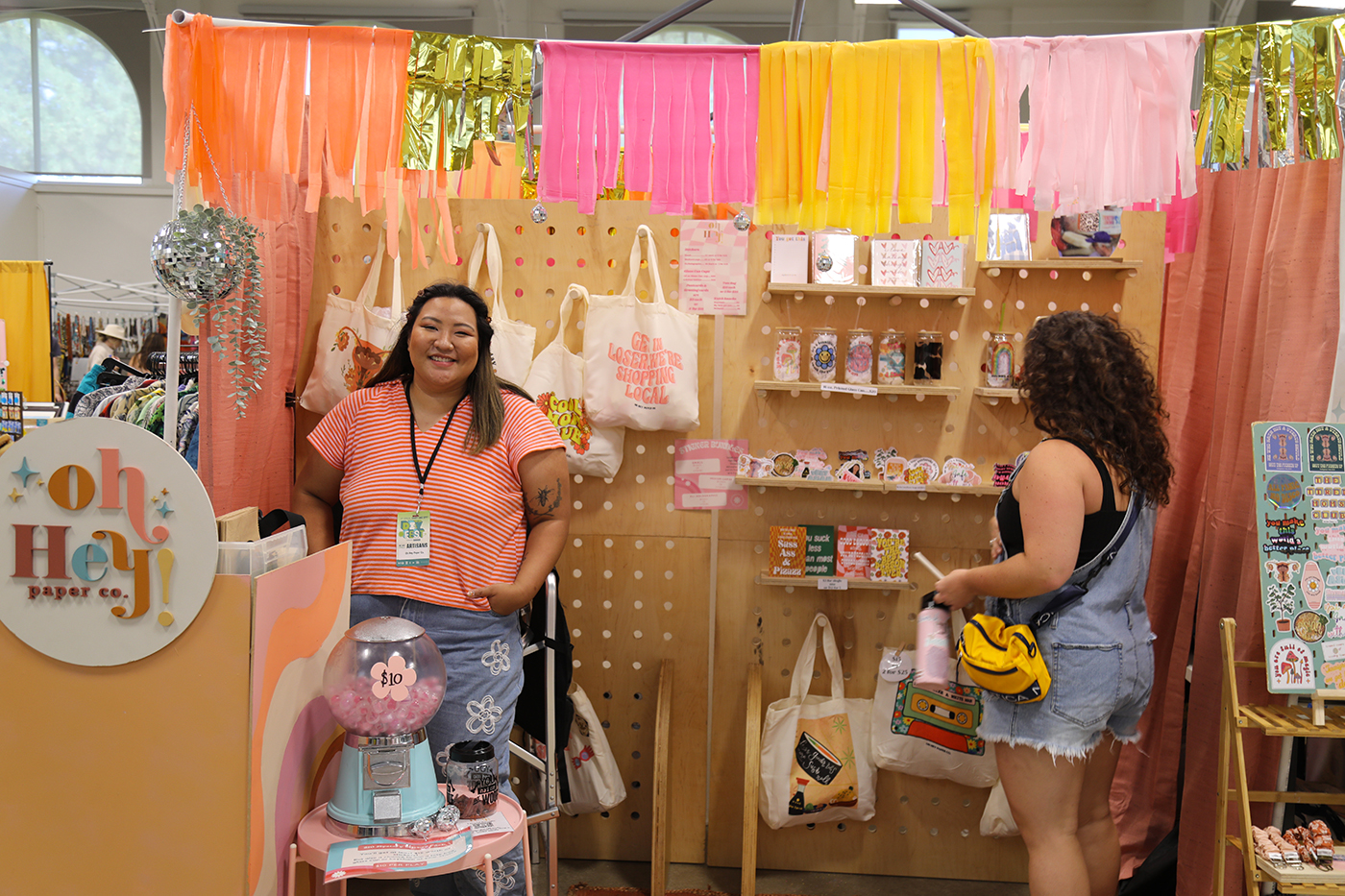 What's Included
Waived booth fees (up to a 10×10 size), plus electricity (if required)
1:1 mentoring with a seasoned DIY Fest exhibitor
Small business training
Networking & other business development opportunities
Business Training & Mentorship Details
Mentorship is provided by seasoned makers with a history of participation in the Annual Craft Lake City DIY Fest. Artisan Mentors are each paired up with an Artisan Scholar to assist them as they build their skills and develop their creative business endeavors. Artisan Mentors act as a bridge between Craft Lake City and first-time Artisan Scholars, providing critical knowledge and experience that helps prepare recipients to exhibit at the DIY Fest.
Craft Lake City also facilitates business training for Artisan Scholarship and Mentor Program participants. Artisan Mentors share their experiences by teaching basic entrepreneurial skills to scholarship recipients, including subjects such as:
Booth Display: Discussing booth design and merchandising concepts, and offering ideas about how to best present their products.
Sales & Lead Generation: Providing guidance about strong customer service, effective sales pitches, and tactics for gathering potential customer information at the DIY Fest (and following up on leads post-festival).
Promotion: Presenting options for self-promotion at the DIY Fest, such as flyers or business cards with branded contact information, social media links, etc.
Money Management: Presenting basic principles and techniques for budgeting, tracking expenses, processing taxes, etc.
Mentors also provide logistical and emotional support to their designated exhibitors before, during and after the DIY Fest. Artisan Mentors' booths are placed near their Artisan Scholars at the DIY Fest so they can easily help provide support during load-in and throughout the event. After the DIY Fest, Craft Lake City hosts a group celebration and feedback session where Mentors and Scholars share their successes and discuss their experiences.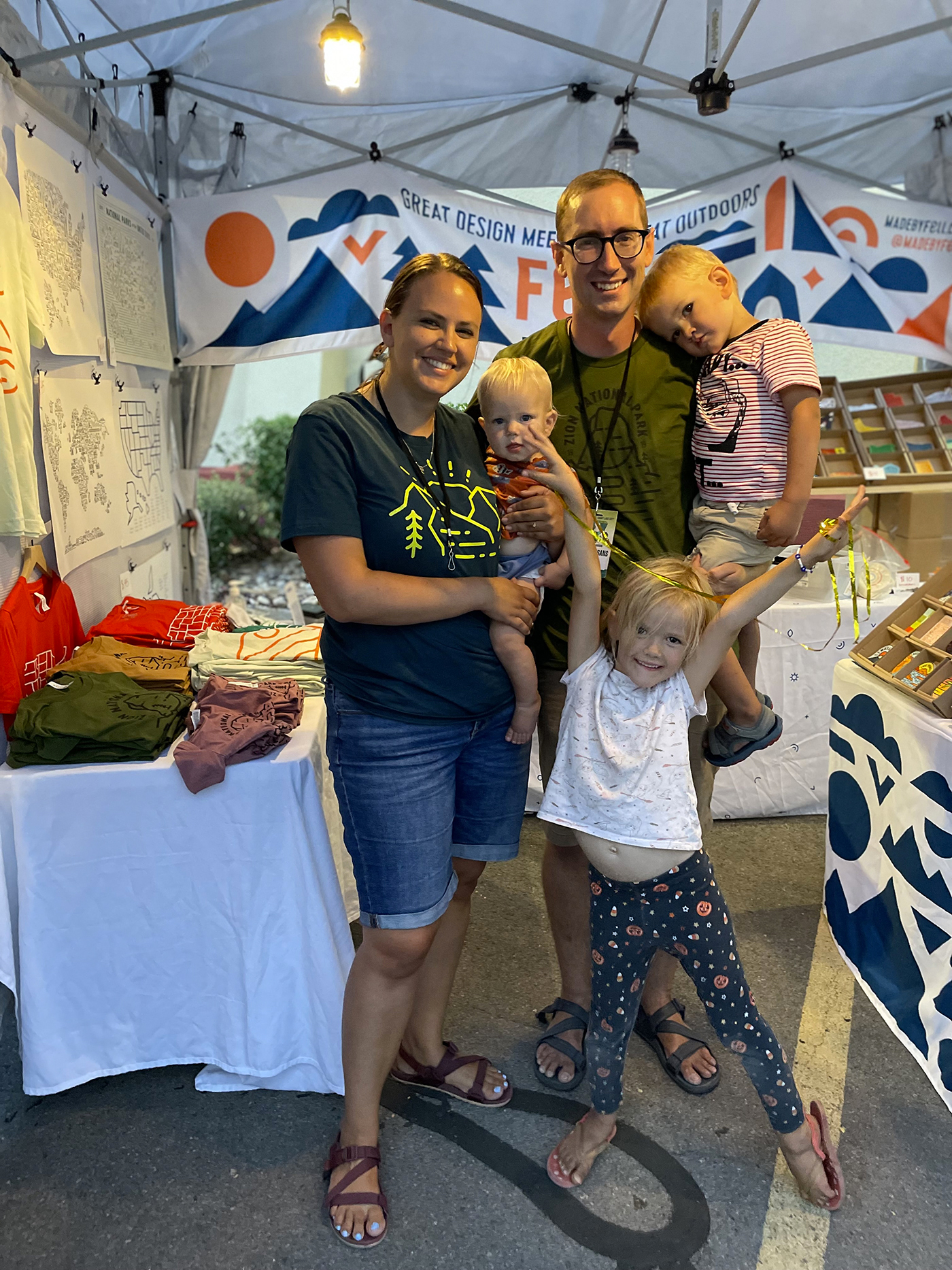 Qualifications
Candidates must have a total household income that falls below the 50% area median income bracket for their county of residence.
Candidates must be juried into the DIY Fest as an individual 2-day or 3-day exhibitor based on the quality of their work
Selected scholarship recipients must commit to being an active and engaged participant in all associated programs, trainings and requirements to prepare to exhibit at the 15th Annual Craft Lake City DIY Festival Presented By Harmons. If a selected Artisan Scholar does not participated in all program events and complete program requirements, they will not be permitted to participate in the DIY Fest.
Application Process
Complete both the DIY Fest Exhibitor Application AND the Artisan Scholarship & Mentor Program Application by the April 6, 2023 deadline.
Eligible applicants will be asked to participate in a short interview. Please keep an eye on your email and texts in the coming weeks as we will be reaching out to schedule an interview with all eligible scholarship candidates.
Scholarship recipients announced on May 4, 2023
Praise From Past Participants
Artisan Scholar Quotes
"I'm so grateful for this opportunity. It really has given me a lot of confidence as an artist and I want to do more events now."
"The Craft Lake City Artisan Scholarship not only gave me a great deal of knowledge towards how to be successful, but it also helped me create valuable connections to the local art scene in Utah. I gained confidence while in the program, particularly through confirmation that I was working hard and heading in the right direction."
"I am confident now as I do more events like Craft Lake City [DIY Fest]. The Scholar Program honestly was so beneficial for me. It is intimidating to vend your first art festival and this program made it less scary."
Artisan Mentor Quotes
"I'm proud to be a mentor in Craft Lake City's Community Inclusion Program, helping give local artisans tools and tricks to help them succeed in their craft. This program is building a strong artist culture here in Salt Lake, one that I'm honored to be a part of."
"I'm in a place in my career where I prefer helping other people more than I like promoting myself. It makes me feel useful. The experience was very enjoyable"
"I loved this program! I loved sharing what I know from experience and I loved showing them what this program can provide for their future."