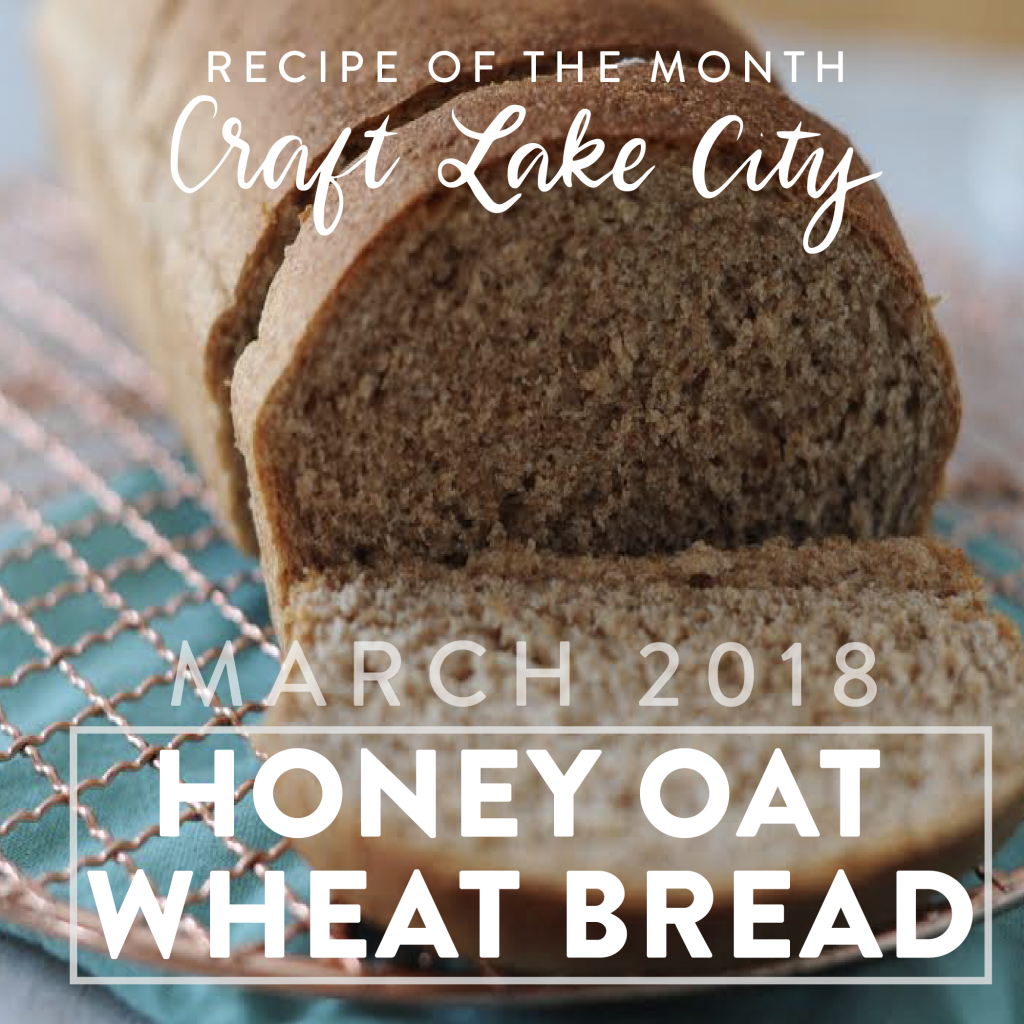 For our March #craftlakerecipe of the month, we're talking about bread making. Though people have been making bread at home for ages, it can be a tricky art to master. Today, we're going to share with you a few tips for making your own bread at home as well as a Honey Oat Wheat Bread recipe.
5 Bread Making Tips:
Don't mix your salt and yeast.

Salt can kill yeast! So when mixing, be sure to put your salt and yeast on opposite ends of the bowl and only mix them with other ingredients.

Keep your water warm but not too warm.

As a general rule, yeast works it's best around 110 degrees F. It activates around 95 degrees F, and dies by 140 degrees F. You don't really have to be exactly on, but be cautious. Dead yeast will keep your bread from rising.

Do not scoop your flour.

When you use a measuring cup to scoop your flour, you also take in a decent amount of air, thus making an inaccurate measurement. If you scoop your flour into a bowl and then drop it into your measuring cup, you'll have a much more accurate measurement.

Don't add too much flour.

You may need to alter your recipe and add more flour, especially if you live at a different elevation than the recipe author. But a common mistake is too add too much flour, and make a dense bread. Dough needs humidity to create air bubbles while baking, giving you a fluffier and more moist bread.

Egg wash!

Add some color to your bread with some egg wash or another liquid. You can scramble an egg with a little water and brush it on, or brush on a little olive oil or melted butter. This will give your bread a nice brown color, as well as a little glisten.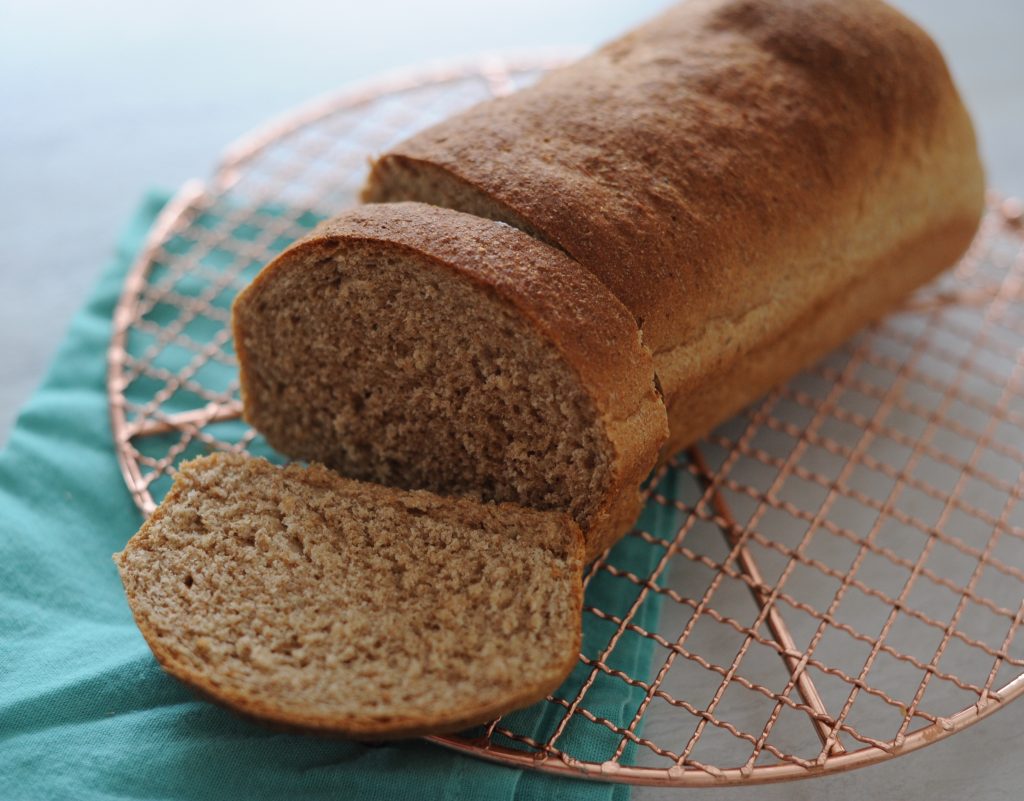 Honey Oat Wheat Bread Recipe
Ingredients:
1 ½ T rapid rise yeast
2 c. warm water
⅓ c. honey
1 t. salt
1 c. white flour
3 c. wheat flour
½ c. oats
Directions:
Combine water and yeast in stand mixer bowl fitted with dough hook attachment. Let rest for 5 minutes.

Add honey and salt to the water and yeast mixture.

Add flours and oats to mixture.

Combine by mixing with dough hook on a medium low speed until combined. The dough should start to pull away from the sides of the bowl. (Add more water or flour as needed.)

Turn up the speed and mix at a medium high speed to knead the dough for about 3-4 minutes. The dough should have a nice, elastic-like feeling.

Cover the bowl and let the dough rest for 45 minutes. It should grow to about double its original size.

Mold dough into prepared bread pan (make sure to use non-stick spray!) and cover again to let rest for another 45 minutes.

Bake at 375 degrees F for 20-25 minutes or until done.
*Best served warm with melted butter or honey, or use it the next day for sandwiches!