Craft Lake City is pleased to announce its newest seasonal public art exhibition, Celebration of the Hand: Planting For Pollinators. On view from March – April 2023, this exhibition endeavors to enliven the urban landscape of downtown Salt Lake City with artistic renderings of a vibrant, vivacious spring garden while inspiring the public to learn more about the importance of pollination. Craft Lake City invited 14 Utah-based visual artists to each create a piece of large-format digital artwork inspired by a specific species of pollinator-friendly flora for this project. 
With scientific consultation from Red Butte Garden, each artist was provided with information about the key pollinators that interact with their chosen plant, including various types of bees, moths and hummingbirds, so that the artists could include them in joyous interaction with their flowering species of choice. 
Celebration of the Hand: Planting For Pollinators aims to inspire Utahns to pay special consideration to pollinators while planning their spring garden, while also encouraging more people to cultivate a garden utilizing the space accessible to them. 
The public is invited to join Craft Lake City for a free virtual "Lunch & Learn" discussion this Thurs., March 16 at noon MST. In this public online event, Craft Lake City's Artisan & Programs Manager Liz Vowles will chat with educator and pollination specialist Jonny Gonzalez from Red Butte Garden, as well as some of the contributing artists. Attendees will have the opportunity to share ideas and ask questions about the new exhibition in downtown Salt Lake City.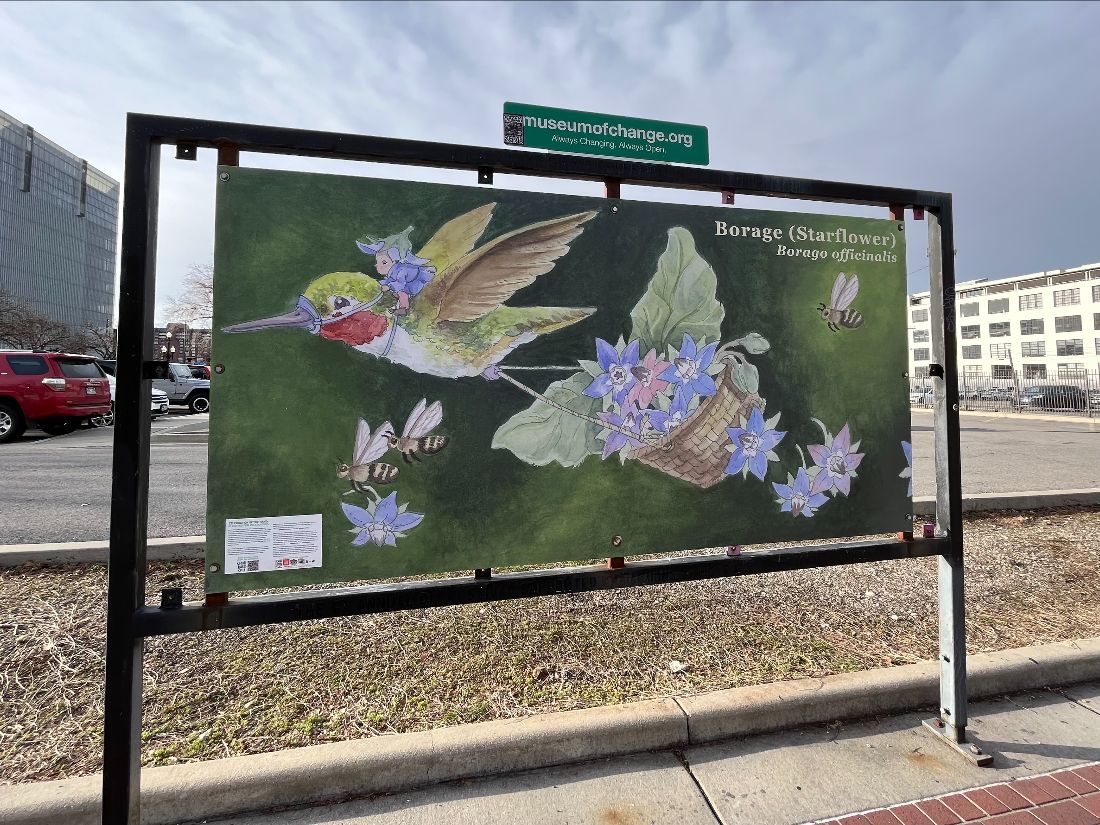 About the Virtual Discussion Guest Speakers
Jonny Gonzalez is an ecologist turned educator. He has worked in various labs studying ecology through herpetology and especially entomology. He works to make science fun and accessible for general audiences. When he's not hard at work creating curricula, he can be found searching for insects or wandering around the deserts of Utah.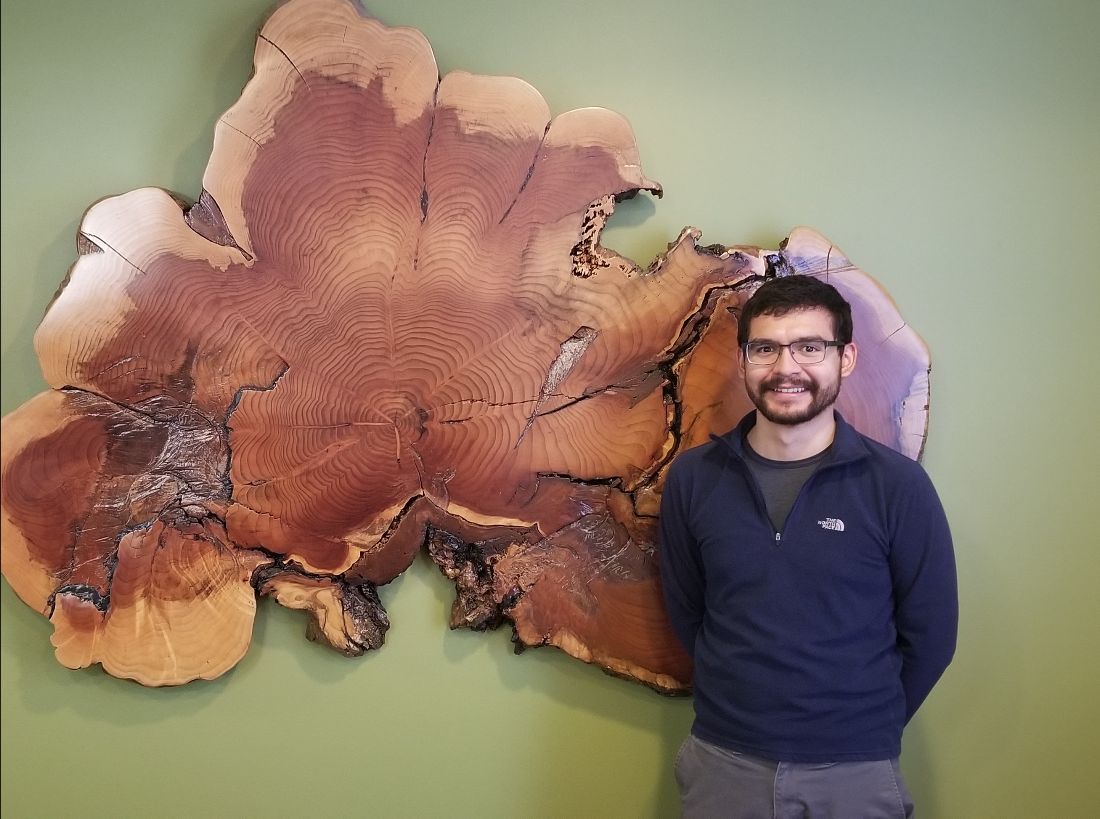 Missy Ames is an artist and designer living in the Rocky Mountains. Her work follows the themes of travel and nature and she loves to experiment with painting methods and technology to capture different styles.
www.missyames.net
Instagram: @missyames
Kylie Amber, b. 1997, is from Orem, Utah, where she currently is based. Her subject matter consists of elements from nature to explore the energy of the earth and how it can help connect us to things we can't understand.
www.kylieamber.com
Instagram: @amberpaintings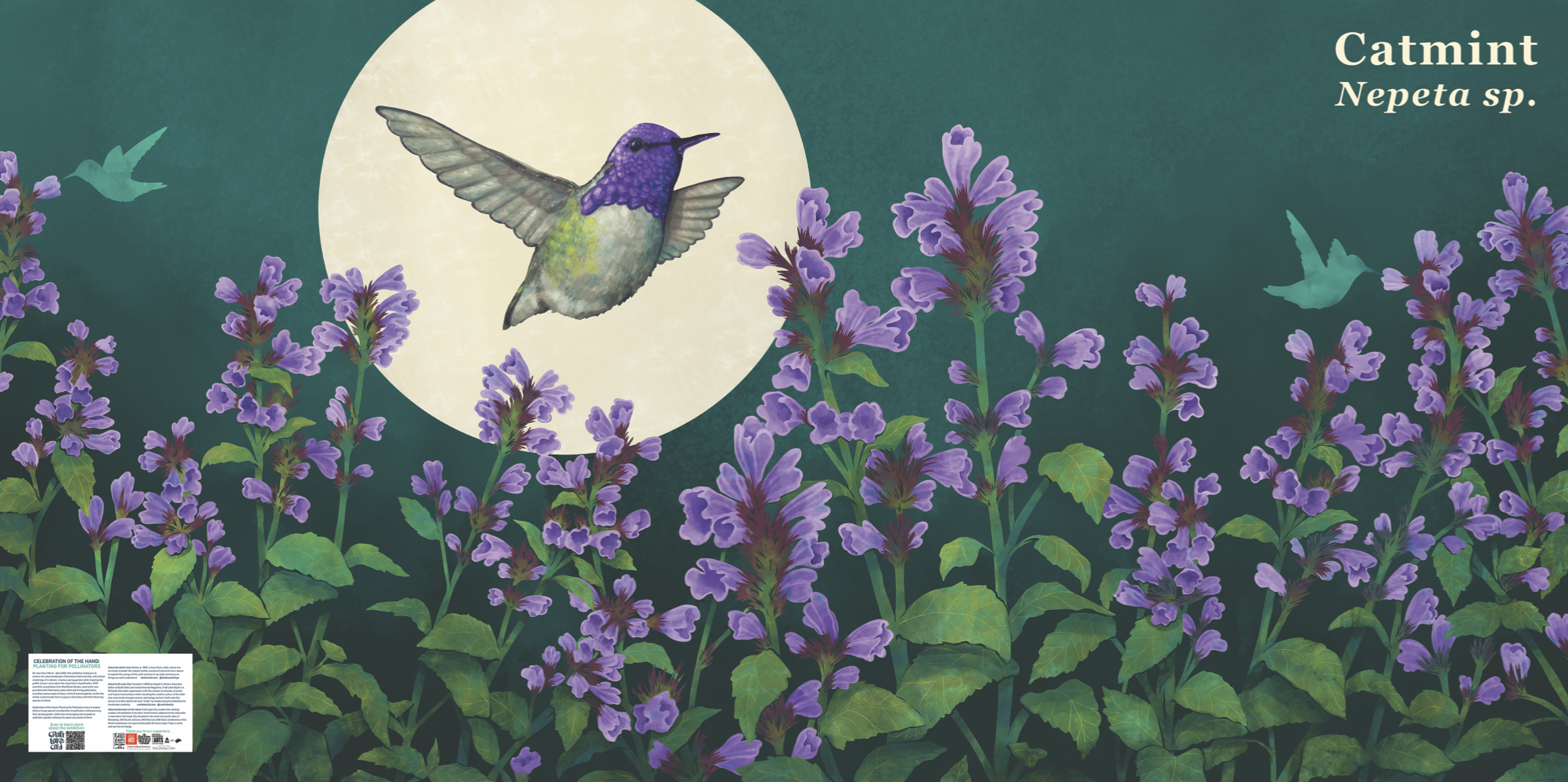 Celebration of the Hand, made possible with support from The Center for the Living City and The Temporary Museum of Permanent Change, is a seasonal outdoor exhibition designed to enhance and reflect Salt Lake City's cultural district through the work of Utah artists. Informed by activist Jane Jacobs' fascination with self-organized urbanism, Celebration of the Hand exhibitions focus on conveying central themes and ideas, making them relevant to our community through art. 
Craft Lake City commissions works of art from local Utah artists for these rotating exhibitions. All Celebration of the Hand curation projects are displayed in fourteen metal frames adjacent to the sidewalks in downtown Salt Lake City. They are located on the north and south sides of Broadway (300 South) between 200 West and 200 East. These exhibitions are open to the public 24 hours a day 7 days a week, and are free of charge.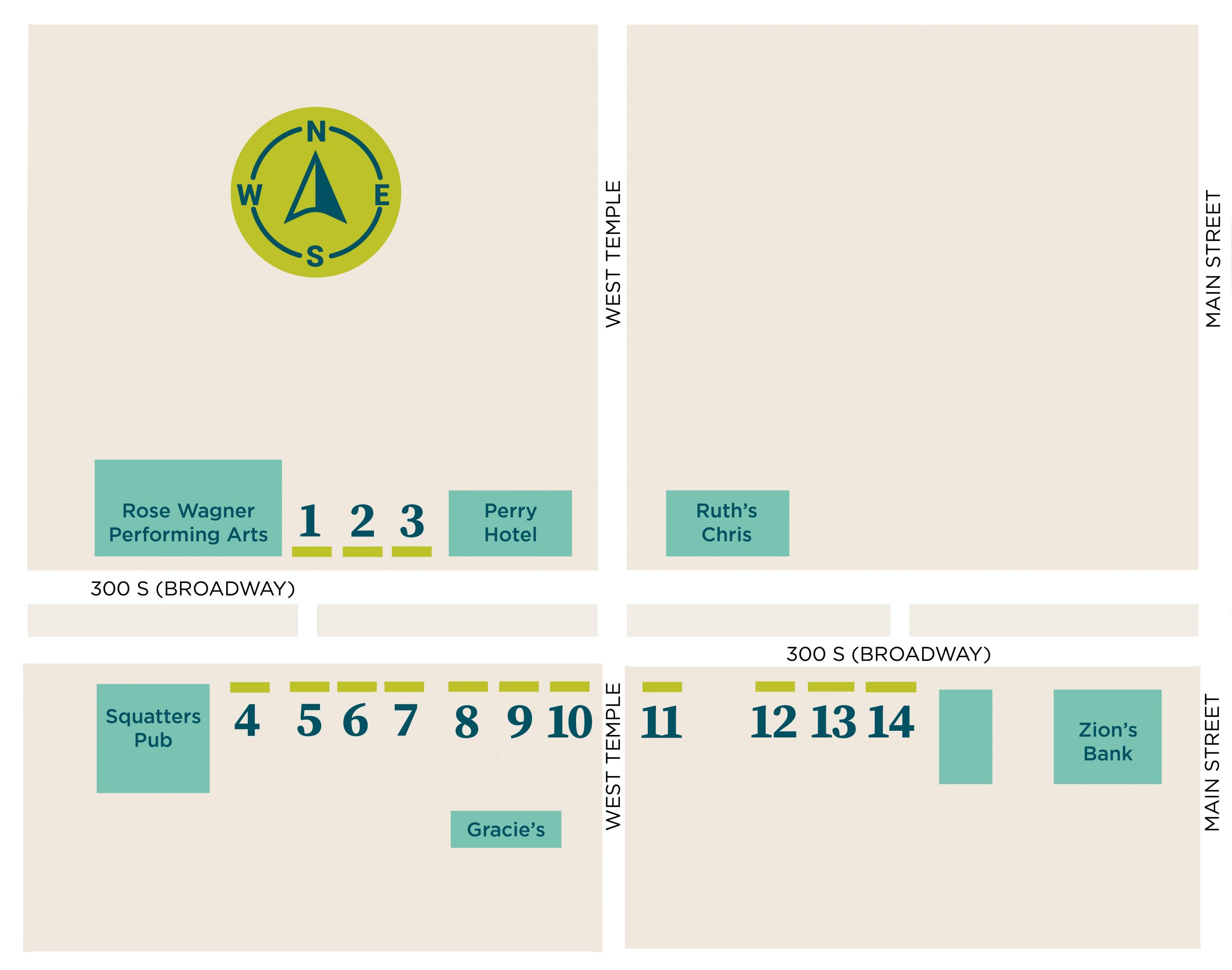 About Craft Lake City:
Founded in 2009 by Angela H. Brown, Executive Editor of SLUG (Salt Lake UnderGround) Magazine, Craft Lake City® is a 501(c)(3) charitable organization with the mission to educate, promote and inspire local artisans while elevating the creative culture of the Utah arts community through science, technology and art. Craft Lake City strives to further define the term "Craft," by modernizing the definition for handmade creativity.
craftlakecity.com @craftlakecity
Craft Lake City's year-round programming is supported in part by the residents of Salt Lake County through the Zoo, Arts & Parks (ZAP) Program, the Salt Lake Arts Council, the George S. and Dolores Doré Eccles Foundation, and Utah Arts & Museums, with funding from the State of Utah and the National Endowment for the Arts.
About Red Butte Garden:
Red Butte Garden is one of the largest botanical gardens in the Intermountain West and together with the University of Utah, is the State Arboretum of Utah. We are located on 100 acres in the foothills on the eastern edge of the University of Utah campus. The Garden has welcomed guests since 1985 and consists of over 21 acres of developed gardens and five miles of hiking trails winding through an extensive Natural Area. The Garden; which is community-funded; is renowned for its numerous plant collections, display gardens, 524,000 springtime blooming bulbs; including a vast collection of daffodils; gorgeous private event spaces, a world-class outdoor concert series, and award-winning horticulture-based educational programs.
About the Temporary Museum of Permanent Change:
The Temporary Museum of Permanent Change is a community based, participatory project that uses the ever-changing development processes underway in Salt Lake City as catalysts to animate city life. The Museum engages a variety of audiences using a collaborative, multidisciplinary approach that includes performance art and video production, visual art, urban archaeology, anthropology, local history, existing businesses and ongoing deconstruction and construction processes as spectacles for people of all ages. Together these elements provide teachable moments in our efforts to manage and celebrate change. This museum has no specific address. Rather it is a construction of ideas, installations and illuminations that comprise a new way of seeing our city.
About the Center for Living City:
The Center for the Living City's purpose is to expand the understanding of the complexity of contemporary urban life and through it, promote increased civic engagement among people who care deeply for their communities. The Center provides portals for community engagement through the lens of urban ecology to further the understanding of the interconnected human and ecological systems in our communities. The Center's multi-disciplinary approach to community engagement is applied through educational programs, collaborative projects, fellowships, on-line portals, workshops and publications.
centerforthelivingcity.org  @centerforthelivingcity