Salt Lake City, UT – The Virtual 12th Annual Craft Lake City® DIY Festival® Presented By Harmons is now offering an elevated experience for attendees via the Harmons Virtual VIP Package. Similar to past DIY Festival Harmon VIP experiences, specialty food, drink recipes and CLC swag are all included in the package price. New to this year's package is the exclusive access to digital content and directions to a private VIP virtual lounge. While the 3-day festival is usually in-person, for both public and exhibitor safety, this year Craft Lake City is taking the festival virtual.
"Craft Lake City and Harmons are ensuring that the 'show must go on,'" said Craft Lake City Executive Director Angela H. Brown. "We are grateful for Harmons' partnership and support to make this year's festival a virtual-reality, and are excited to announce this exclusive VIP opportunity to our community."

This year's Virtual DIY Festival is taking place Friday, August 7 from 6 p.m. to 10 p.m., Saturday, August 8 from 9 a.m. to 1 p.m. with a special hour dedicated to Kid Row from 1 p.m. to 3 p.m., and Sunday, August 9 from 3 p.m. to 7 p.m. With the purchase of the Harmons VIP Package, attendees will gain early Virtual DIY Festival access on Friday, August 7 from 5 p.m. to 6 p.m. VIPs will have the opportunity to shop and interact with exhibitors online with a limited number of other VIPs. It is your chance to explore, ask questions and support local businesses while everything is freshly stocked.
The Harmons VIP Package is available for purchase at Craft Lake City's website. The package price is $60, which includes early admission, exclusive digital content, private entrance to the VIP lounge, a Harmons bag filled with private label items from Harmons, and some surprise Craft Lake City merchandise.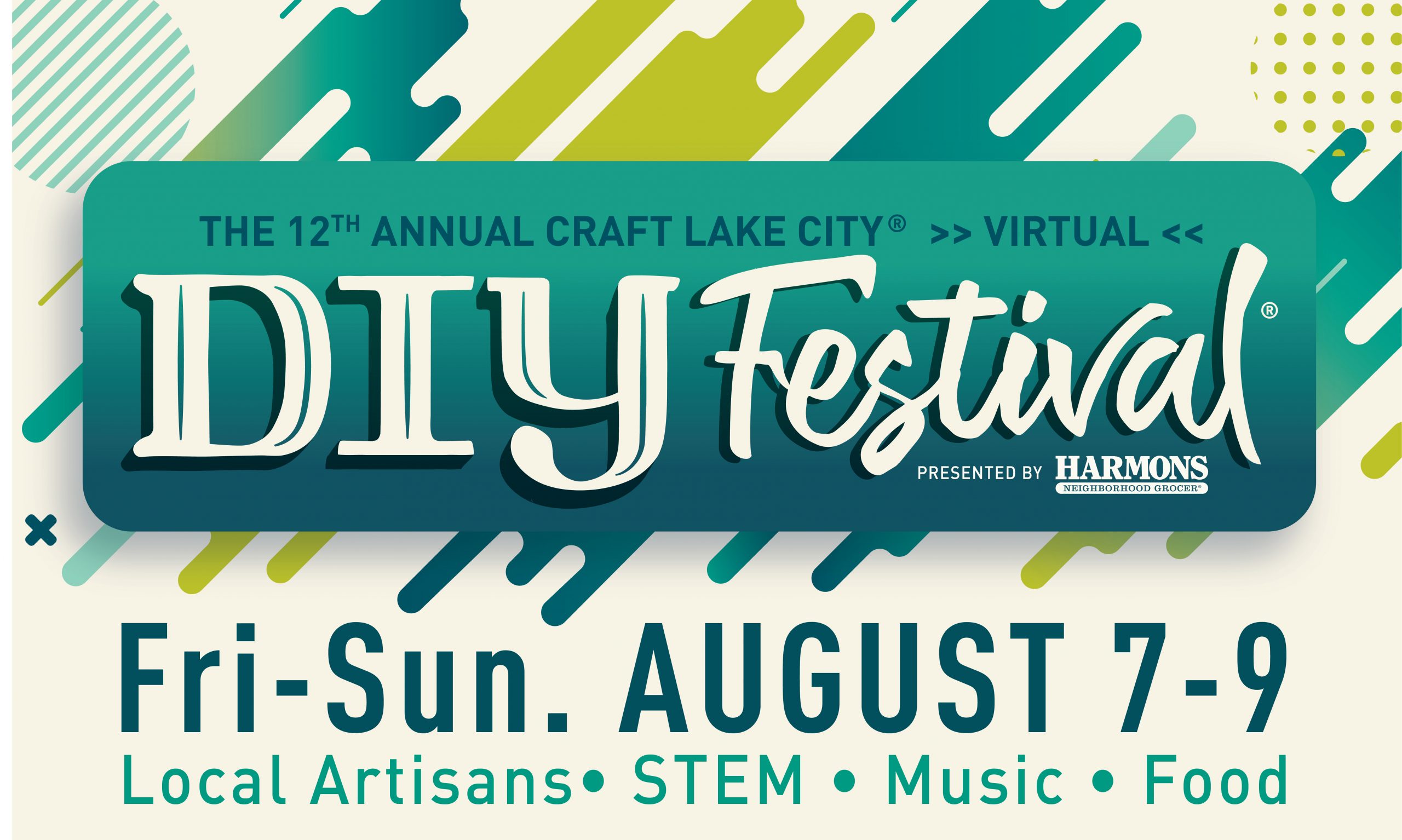 The VIP Packages will be available for pickup beginning July 28 at our headquarters downtown, 351 Pierpont Ave #4b, Salt Lake City, UT 84101, or may be shipped for free.
The DIY Festival is Utah's largest local-centric, three-day arts festival, with hundreds of local artisans, DIY engineers, vintage vendors, and craft food creators, STEM wizards, live music and dance performances, Kid Row program and local food trucks. Learn more at http://virtualdiyfestival.com/.