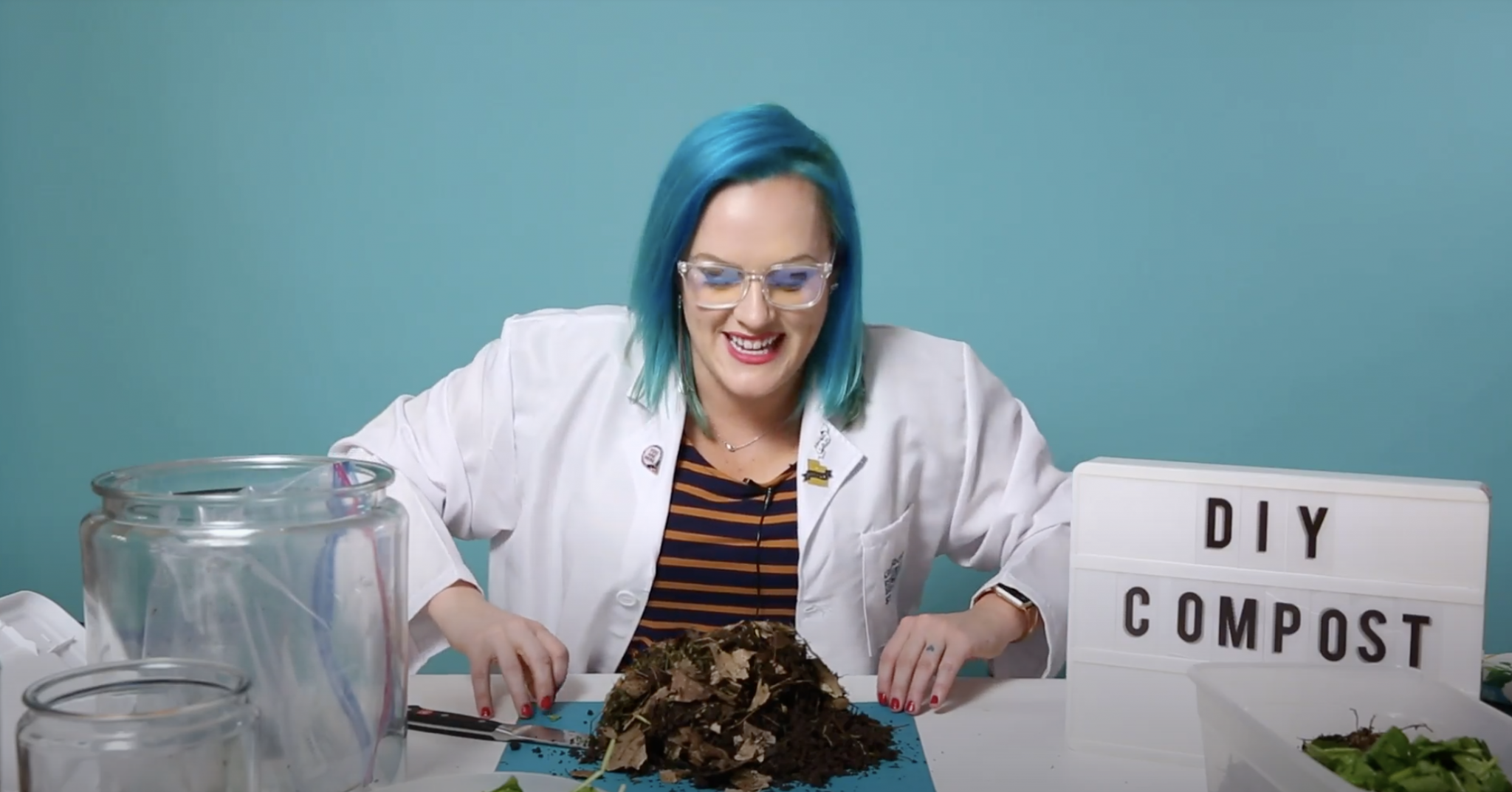 Salt Lake City, UT – The days may seem like they're blending together as the COVID-19 pandemic is changing people's regular routines— which is at least one reason it might be hard to believe that Memorial Day is in three days. Thus, Craft Lake City® is encouraging everyone to make this Memorial Day as unique as ever, by participating in a STEM Kids online workshop suitable for the whole family.
The first workshop project in the STEM Kids series involves making your own compost at home, which can be completed in your home garden. The family can roll-up their sleeves and get their hands dirty while following the simple steps in this free, online video.
Last month, Craft Lake City and Google Fiber, with additional support from the Utah STEM Action Center and year-round community partner organizations, launched online STEM workshops for Utah educators. The six video series provides Utah Title I elementary schools with free online access to educational videos related to science, technology, engineering and math (STEM). Now, Craft Lake City is beginning to roll out these videos to the public, free of charge.
"Not only is this a fun, educational activity for the holiday weekend, but additional videos will be released throughout the upcoming months," said Craft Lake City Executive Director Angela H. Brown. "This means STEM education that the whole family will enjoy may continue throughout the summer from home."
Other upcoming curriculum topics include the following: interdependent relationships in ecosystems, static electricity and magnets, demonstrations of surface tension/viscosity (using common household items), growing rock crystals and photosynthesis. All segments are ten minutes or less, and can be done with everyday, household items.
The video series was produced and made possible by Craft Lake City and Google Fiber, with support from the Utah STEM Action Center and in partnership with the residents of Salt Lake County through the Zoo, Arts & Parks (ZAP) Program, the Salt Lake City Arts Council, The George S. and Dolores Doré Eccles Foundation, the Utah Division of Arts and Museums, with funding from the State of Utah and the National Endowment for the Arts.
For more information on the release of these videos to the public and to keep up-to-date on Craft Lake City events please like us on Facebook, follow us on Instagram, or visit our website.