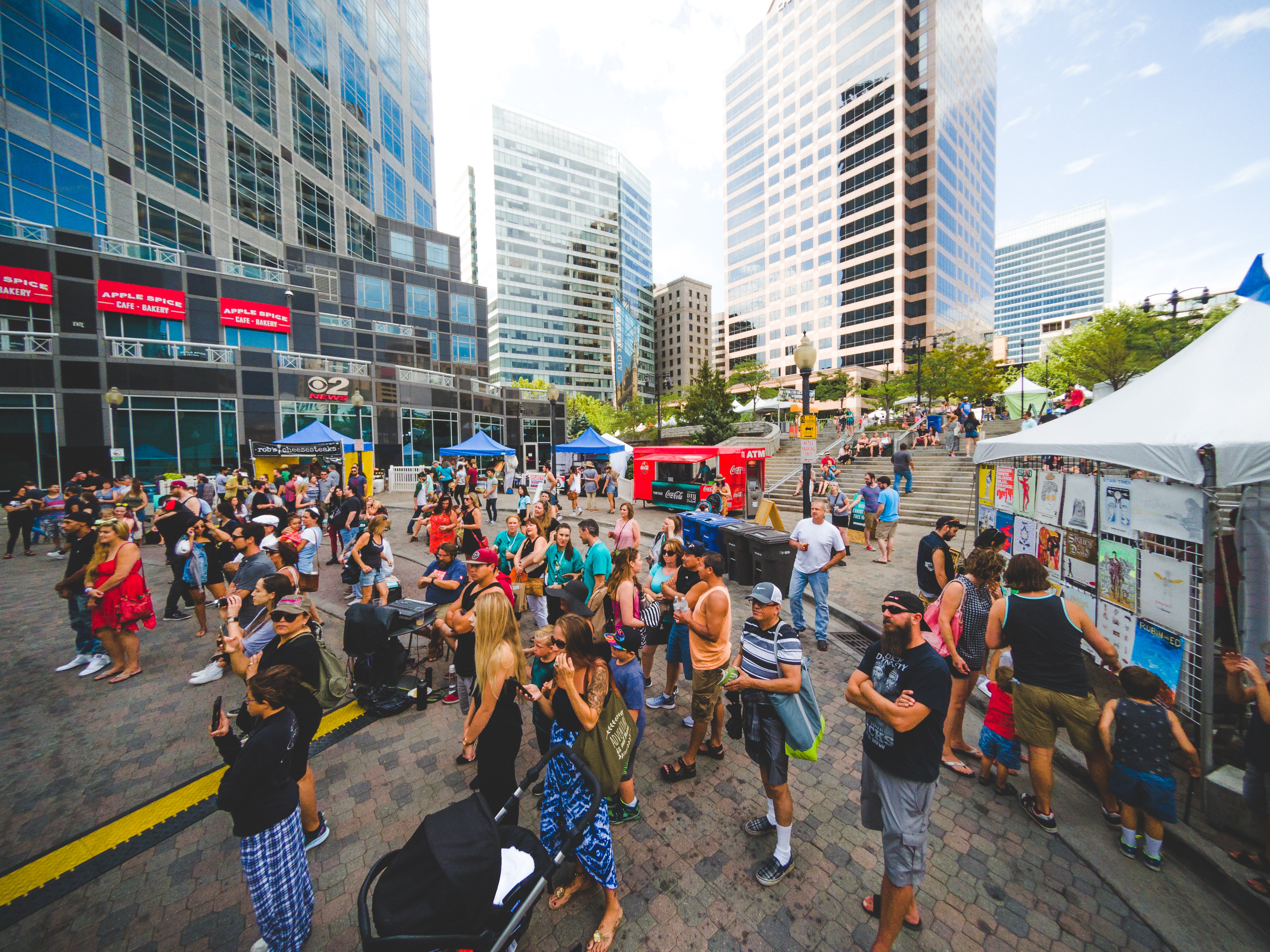 Craft Lake City Announces Venue Change For 11th Annual DIY (Do-It-Yourself) Festival Presented By Harmons
In attendance SLC Mayor, SLC Council Members,
State Senator & House of Representatives
Wednesday, May 29, 10 a.m. MST
Who: 
Angela H. Brown, Executive Director, Craft Lake City
Larry Mullenax, Executive Director, Utah State Fairpark 
Mayor Jackie Biskupski, Mayor, Salt Lake City 
Tyler Kofoed, 11th Annual Craft Lake City DIY Festival Presenting Sponsor Harmons Grocery
Council Member James Rodgers, Salt Lake City Council Member District 1
Council Member Andrew Johnston, Salt Lake City Council Member District 2
Senator Luz Escamilla, Utah State Senate, District 1, Minority Whip
Representative Sandra Hollins, Utah House Of Representatives, District 23
Along with local artisans, STEM exhibitors, Craft Lake City board members and other dignitaries and invited guests.
What: Previously held in downtown Salt Lake City at The Gallivan Center for the past 10 years, Craft Lake City is excited to announce a new home for its Annual DIY Festival. Brief remarks will be made from Craft Lake City, its partners and city officials.
When: Wednesday, May 29, 10 a.m. MST
Where: 
Utah State Fairpark
Zion Building
(Enter from 1000 West, drive through gate B, past DMV, first building on the left)
155 North 1000 West
Salt Lake City, Utah
About: The Annual Craft Lake City DIY (Do-It-Yourself) Festival is a three-day event that takes place the second weekend of August in Salt Lake City, Utah. The Craft Lake City DIY Festival is unique in that it only showcases works from local Utahns—in the following categories: artisan, kid artisan, vintage, STEM exhibitor, craft food and live performers. Artisans showcase and sell affordably priced, handmade, one-of-a-kind items that are a cross between folk art and contemporary art. Live entertainment includes performance art, street performers, two stages featuring musical acts and dance troupes, on-site DIY workshops, a children's activity area, a youth vending area called Kid Row, the Google Fiber STEM Building, a VIP lounge, local food trucks and a bike valet. The festival attracts approximately 20,000+ attendees each year over the course of the three day event.
The purpose of the Annual Craft Lake City DIY Festival is to support and elevate local artisans, entrepreneurs, small business owners, craft food creators, innovators and DIY engineers alike, no matter their socioeconomic status, while also inspiring attendees to become makers themselves as well as supportive patrons of the local DIY community and creative economy.
Earlier this month, the Annual Craft Lake City DIY Festival was named, "A Must-Attend Summer Festival!" by msn.com.