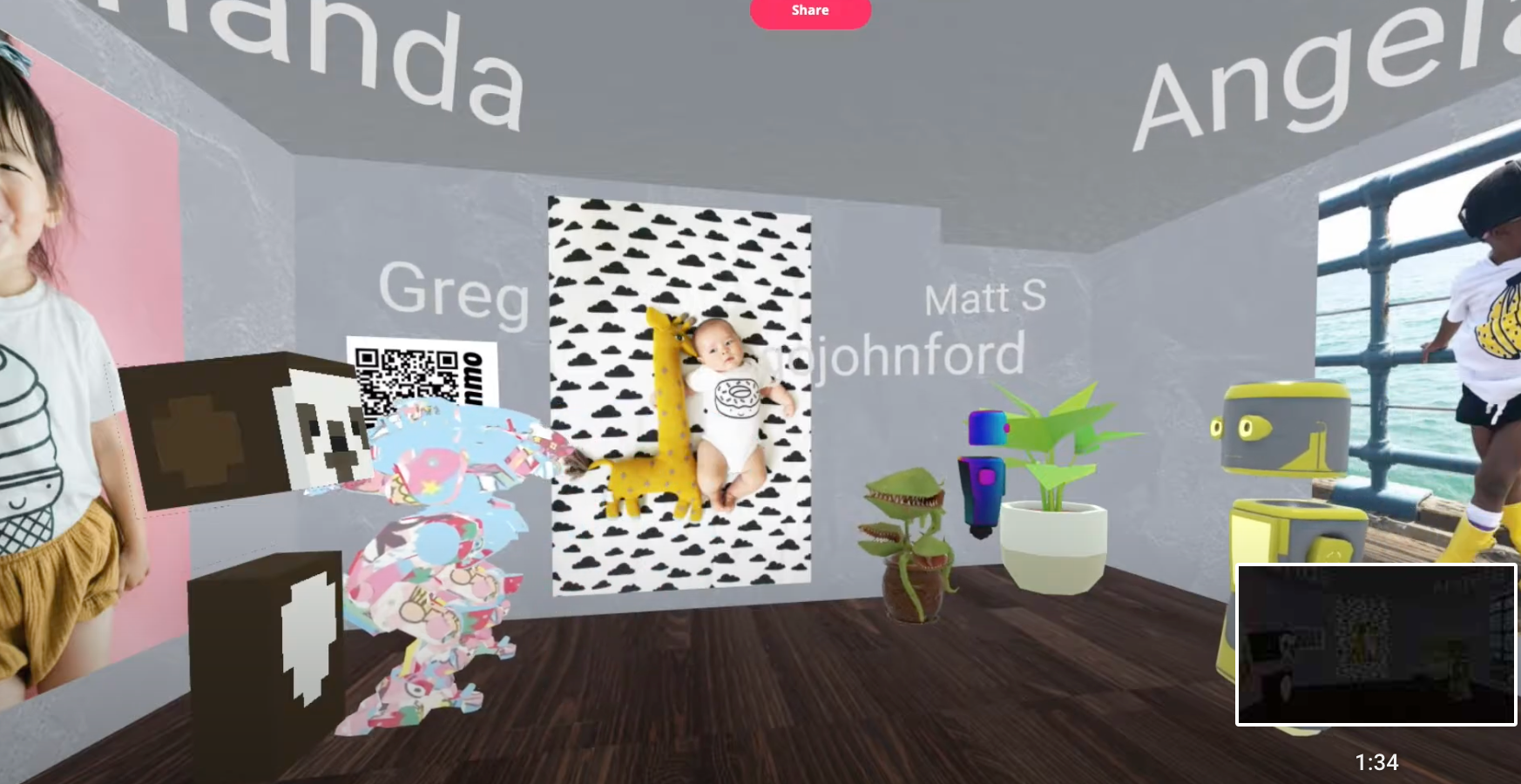 Salt Lake City, UT – Craft Lake City is revealing initial details for the Virtual 12th Annual Craft Lake City® DIY Festival® Presented By Harmons. For the first time, community members can learn how to virtually participate, the cost to attend and how attendees will engage directly with the festival creatives.
"While Utah's largest local-centric arts festival is going virtual this year due to the uncertainties surrounding the COVID-19 pandemic, attendees can rest assured that the Virtual DIY Festival will still pull out all the stops," said Craft Lake City Executive Director Angela H. Brown. "Just because we must stay physically distant, does not mean we will not be engaging socially. We are flexing our creative muscles by building an interactive virtual environment for participants and exhibitors alike."
There will be two key ways for members of the public to "virtually enter" the DIY Festival. One will be more straightforward, perhaps similar to visiting a favorite website. Users will be able to browse by following easy-to-navigate buttons, reading about the respective artisans and checking-out with locally crafted goods in just a few clicks. The second entry portal is for those wishing to truly immerse themselves in the virtual experience. Attendees will be able to create their own avatar and "walk the aisles" of the Virtual DIY Festival. Within this gateway, participants can browse product galleries, chat directly with other avatars (including artisans and STEM exhibitors) and maintain the festive feeling of being at a Craft Lake City in-person event. There will be something for everyone, regardless of your level of tech-comfortability.
Typically, general admission tickets are required to attend the Annual Craft Lake City DIY Festival. This year, the Craft Lake City team is taking a different approach. Paid admission will not be required to attend; rather, Craft Lake City is asking all attendees to "pay what you can." Craft Lake City understands that the COVID-19 pandemic has impacted all Utahns in different ways.
"As a non-profit, Craft Lake City needs and values the continued support of the community," explained Executive Director Angela H. Brown. "However, we are also empathetic to the hardships we are all facing. Any amount attendees feel comfortable paying to enter will be appreciated and accepted as a donation in support of our organization."
Additionally, beginning today, all interested attendees may register for the Virtual DIY Festival in order to be the first to receive Virtual DIY Festival updates and digital calendar invites to special events within the festival. More sneak peeks and video tutorials will be made available as the festival date nears.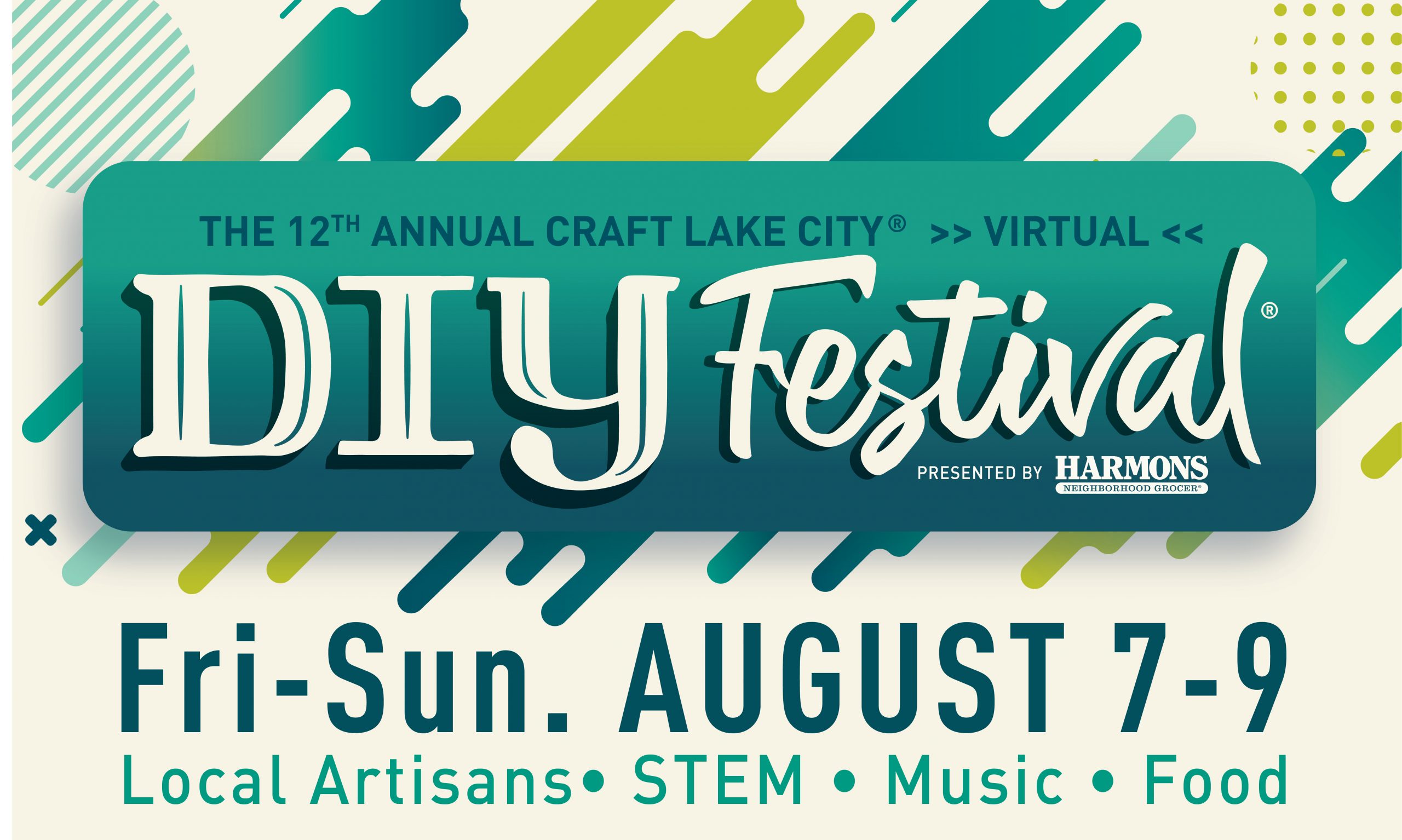 Similar to years past, there will be a wide variety of featured creatives including crafters, makers, builders, artists, STEM exhibitors, performers, foodies and more. During the DIY Festival hours, participants will be able to engage with exhibitors, just like they would in-person. Chat your questions and get answers in real-time directly from the exhibitors as you are browsing products via virtual hubs. It is important to Craft Lake City that the ability to interact and communicate with all exhibitors remains a highlight of the DIY Festival and further connects and strengthens our creative community.
The Virtual DIY Festival is scheduled to take place the first weekend of August. The interactive dates and times are as follows: August 7 from 6 p.m. to 10 p.m., August 8 from 9 a.m. to 1 p.m., Kid Row Artisan spotlight from 1 p.m. to 3 p.m., and August 9 from 3 p.m. to 7 p.m. Additionally, there will be a Harmons Virtual VIP Experience on August 7, from 5 p.m. to 6 p.m. Further details will continue to rollout throughout July.
Finally, Craft Lake City is now accepting sponsorship inquiries for the Virtual 12th Annual Craft Lake City  DIY Festival Presented By Harmons. Sponsoring the DIY Festival is a great way for local companies, organizations and individuals to connect with and show support for the local creative community as we take the multi-day event online. Interested parties can email angela@craftlakecity.com to discuss a variety of sponsorship opportunities available.
More information on Craft Lake City events can be found on Facebook, Instagram, or the Craft Lake City website.