Salt Lake City, UT – Google Fiber is returning as the STEM (science, technology, engineering and mathematics) Building Sponsor for the Virtual 12th Annual Craft Lake City DIY Festival® Presented By Harmons, being held from Friday, Aug. 7 to Sunday, Aug. 9. This is the ninth consecutive year that Google Fiber is sponsoring the STEM Building at the DIY Festival.
The Google Fiber STEM Building will feature local tinkerers, tech startups, nonprofit organizations and educational institutions. Exhibitors will be providing festival attendees a unique opportunity to learn about STEM projects happening in Utah. Festival-goers can have their curiosity satisfied by stopping by the virtual building and engaging with local experts in a range of science, math, technology and engineering topics.

New this year to the STEM experience is the virtual building's compatibility with Google Cardboard. Google Cardboard is Google's fun, simple and affordable answer to a virtual reality (VR) experience. Users can insert their phones into the cardboard and experience a first-of-its-kind Virtual STEM Building. It is one additional way that Craft Lake City and Google Fiber plan on bringing an immersive experience to your home during the event. For attendees needing a pair of Google Cardboard, consider becoming a Virtual DIY Festival VIP. A pair will be included with your purchase of a Harmons VIP Package.
"Now more than ever, the STEM community is seeking new and creative ways to engage with the public", says Beth Drees MBA, Ph.D, Craft Lake City's STEM Manager.  "We are excited to provide a platform which our exhibitors can use to promote their organizations, products, and educational opportunities in STEM in a new and exciting way."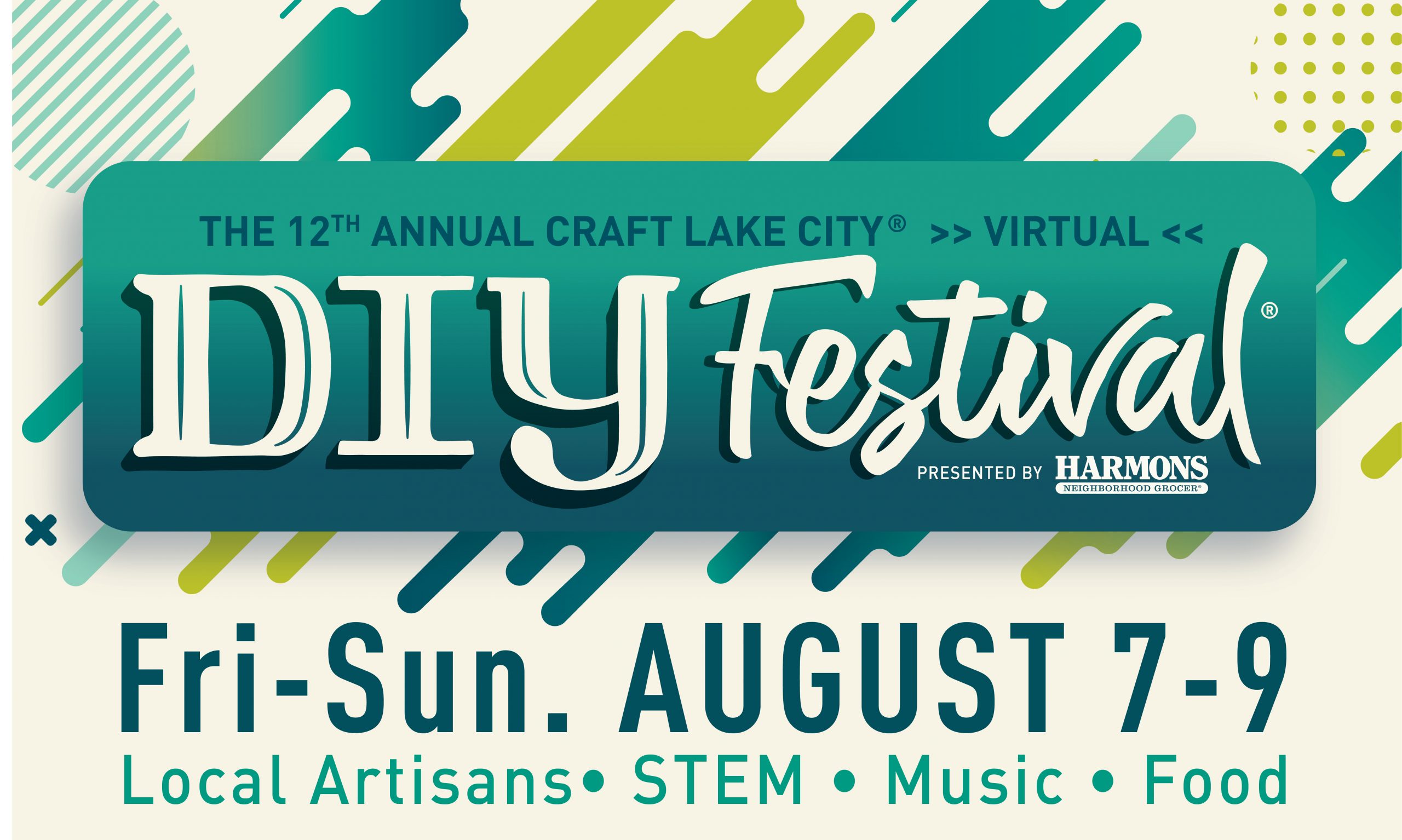 In addition, the Google Fiber Virtual STEM Building will feature interactive live demonstrations, presented by STEM exhibitors in their virtual gallery during "live" festival hours.  Exhibitors include Clark Planetarium, Make Salt Lake, Spyhop, Blerp and many others.  This year, Craft Lake CIty is excited to partner with Borland River Media and the Utah Film Center to present "One Story, One Community", a film festival featuring 20+ films from Utah's top storytellers.  Films will be streaming online from August 8-9, 2020 in the Google Fiber Virtual STEM Building.
Each year, the Google Fiber STEM Building is one of the most popular destinations at the DIY Festival. This year as the festival goes virtual, Craft Lake City anticipates it to be just as highly attended in an innovative and interactive fashion.
This year's Virtual DIY Festival is taking place Friday, August 7 from 6 p.m. to 10 p.m., Saturday, August 8 from 9 a.m. to 1 p.m. with two special hours dedicated to Kid Row from 1 p.m. to 3 p.m., and Sunday, August 9 from 3 p.m. to 7 p.m.
The DIY Festival is Utah's largest local-centric, three-day arts festival, with hundreds of local artisans, DIY engineers, vintage vendors, and craft food creators, STEM wizards, live music and dance performances, Kid Row program and local food trucks. Learn more at http://virtualdiyfestival.com/.